Reading Time:
4
minutes
Are you searching for ways to initiate a business on Amazon that can offer you more revenue? If yes then you have probably peeked at the Amazon FBA option. However, with the increasing popularity of initiating an online business, is selling on Amazon FBA worth it?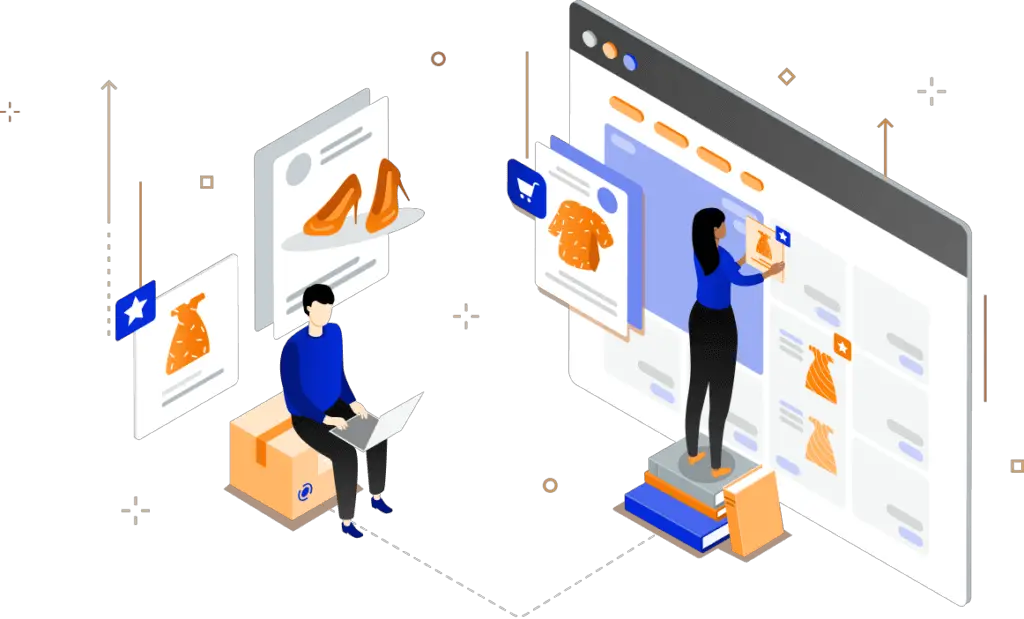 Well, the answer is YES. Building an online eCommerce business that takes benefit of the huge traffic on the platform Amazon is among the clearest and also most predictable ways to economic freedom in 2023.
However, before you dive in, you must understand a few important things about Amazon FBA.
So, in this article below, we will take an in-depth look at what's Amazon FBA so that you can determine if selling on Amazon's FBA is worth it or not. 
What's Amazon FBA & How Does Amazon FBA Work?
Amazon initiated Fulfillment by Amazon (FBA) over a decade ago. Yes, this Amazon FBA opportunity is available to sellers since 2006. 
Amazon FBA is typically a service. This service lets you outsource your order completion to Amazon. To deliver products to Amazon's worldwide chain of fulfillment centers along with offering customers free, 2-day shipping via Prime, you need to sign up for Amazon FBA.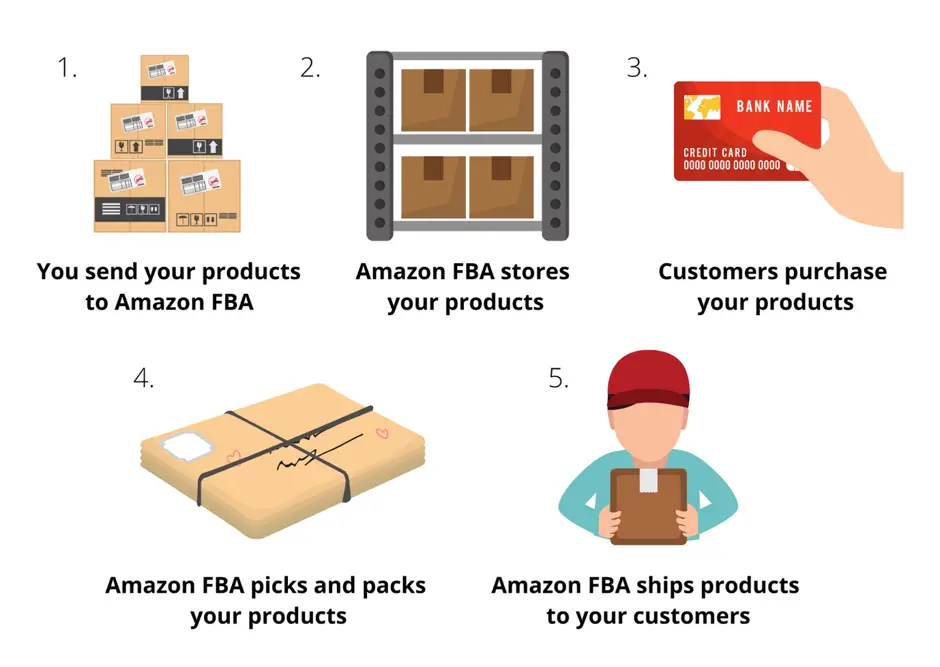 Amazon FBA specialists will pick, pack, as well as dispatch your order after a customer makes a purchase. They can process exchanges/returns/refunds for those orders as well as offer customer service.
Is Selling On Amazon FBA Worth It?
There are two options available to new Amazon sellers as soon as they decide how their orders will be filled: Amazon FBA or Amazon FBM. Does Amazon FBA make sense for you as well as your circumstances right now?
If you choose the Amazon FBA option, then you will not have to worry about product shipment, delivery, return/exchange/refund, etc. However, if you choose the Amazon FBM option then every little process of shipping, delivering and so many more will be on you. 
There are many benefits of using Amazon FBA over using Amazon FBM. So, let's dig deeper to know the benefits of using Amazon FBA. 
Benefits of Amazon FBA 
Here are a few benefits of Amazon FBA to make money in 2023:
A Lot of Storage 
If you sign up for Amazon FBA then you enjoy the benefits of Amazon FBA storage as well as its services to keep your product stored and send the product to your customers on time. You don't have to stress about storing the product yourself, incurring more costs and risks.
Use Amazon's Network
In case you are utilizing the Amazon FBA, items will be sent from Amazon FBA centers. This reduces the time a seller generally spends on every single order and increases their growth possibility.
Good For Passive Revenue
In case you are searching for different ways to produce passive earnings, then Amazon FBA might be a tempting option for you. The main key is to choose the right items, conduct a proper promotion, as well as maintain useful stock levels.
Prime Shipping Option
As soon as sellers use Amazon FBA to complete their orders, the products receive a Prime badge as well as have access to a Prime customer base of Amazon that orders only from Prime merchants.
Use Amazon's Workforce:
An online eCommerce brand requires a wide range of processes carried out to become successful, however, the Amazon FBA takes charge of so many. For example, payment processing, customer support, warehousing, and so many more – are all supervised by  Amazon FBA specialists for sellers.
Downsides of Amazon FBA
Look at the few downsides of Amazon FBA below. 
No Customer Information
Amazon lets you sell items to customers, but does not let you collect their data and create your customer base– you have to build your customer base outside of the Amazon FBA actions.
Storage Fee
Since you'll be keeping your products in an Amazon FBA center, you'll have to pay a certain storage fee. There are 2 different types of fees for storage: long-term and monthly. Learning to handle your product correctly will assist you avoid expensive storage fees.
Competition
There's competition on FBA. Similarly, keep in mind that competition is also available on other platforms. So, competition is very common and shouldn't bother you or prevent you from using Amazon FBA. 
How to Make Money Selling on Amazon FBA?
You need to keep in mind that to make money selling on Amazon, you should fulfill the order effectively, efficiently, and also reliably. And there comes the Amazon FBA program. It helps sellers to remove extra headaches and hassles by providing sellers with a convincing platform that handles the required steps after a customer places an order. 
Sellers are now turning to the Amazon FBA program to make money selling on Amazon because this program facilitates the involved logistics side. It can surely be worth every single penny.

The Complete Amazon FBA Procedure:
Here's a quick inside on how Amazon FBA works for sellers to help them earn money by selling on Amazon:
The Seller obtains or produces the items
The seller ships the items to Amazon FBA.
The buyer browses around as well as enthusiastically gets one of the products.
Amazon checks the order and processes the product in line with the seller's specifications
Then Amazon sends the products and makes sure that the product reaches the buyer on time without any problems.
Merchants appreciate the Amazon FBA program as the method is seamless and simple. It allows sellers to concentrate on specific core actions while passing off other actions to Amazon.
FINAL WORDS
Amazon FBA is convincing as it offers ongoing progress to its platform, broad distribution, and cutting-edge technology from a commerce standpoint as well as a logistics standpoint.
In case you are searching for help with your Amazon FBA business, then you can decide to work with a professional partner like ZonBase.
Through ZonBase, you will get the maximum out of your eCommerce marketplace actions. Whether you wish to enhance your product management or increase your marketing, ZonBase's smart solutions will finetune your expenses and increase your efficiency.