Reading Time:
6
minutes
PrestaShop is a leading open-source ecommerce platform that has made its mark in today's digital landscape. It's built on PHP and supports the MySQL database management system.
PrestaShop comes with powerful features and many plugins to help you scale your online store quickly. PrestaShop is used by more than 250,000 online shops worldwide at the time this article was written. PrestaShop Dropshipping is also supported in 60 languages, which allows it to gain significant traction within the ecommerce market.
What is PrestaShop dropshipping?
Dropshipping is a popular supply-chain management method where retail businesses don't keep inventory in stock. It transfers orders and customer details to the manufacturer, wholesaler or another retailer. The order is then sent directly to the customer by the third party. The retailer never sees the product during the whole process.
PrestaShop Dropshipping is a great option.
PrestaShop makes it easy to start an online business that sells products and then integrate dropshipping. Without worrying about inventory management, you can easily scale up your online business. PrestaShop Dropshipping allows you to quickly grow your online store so it can scale beyond your expectations.
Pros
Cons
No cost to open an online shop
PrestaShop requires you to be familiar with ecommerce.
This platform is versatile and easy to use. It allows you to design and manage your online store easily.
It is not an easy task to disable third-party trackers.
It is possible to integrate payment processors easily
There is room for improvement in the online speed of this shop.
The admin panel is easy to use, making it very user-friendly.
Why Choose PrestaShop?
AliExpress Dropshipping PRO Module is a popular PrestaShop module. This module allows you to import AliExpress products to your PrestaShop online shop. PrestaShop's order automation process allows you to place an order from your customer on AliExpress. This eliminates the need for inventory management and makes it easy for you to manage your inventory.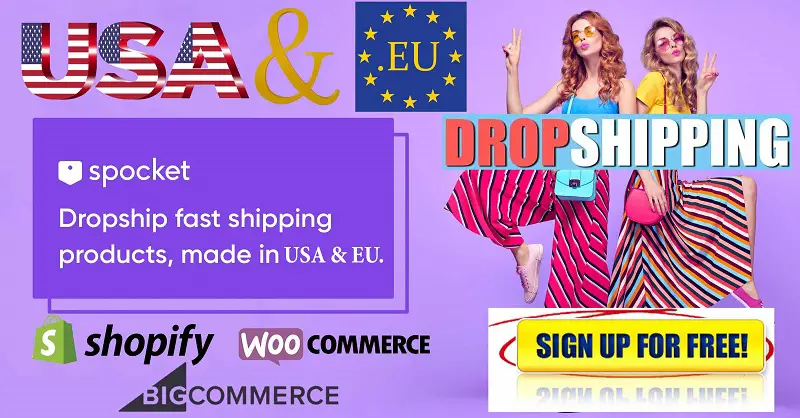 General Features
You can start an ecommerce shop with very little investment
AliExpress makes it easy to import products into your online store
One-click Update System for Your Products (description, pricing and images, packaging details, etc.)
P.S. AliExpress Product Exporter Chrome Browser Extension is also available in its extension web shop.
Prices Related Features
For newly imported products, you can set your own prices
If the product's price falls within a certain range, you can choose the minimum or maximum price to set for your imported product
Product Import Features
PrestaShop Dropshipping Addon allows you to import products from AliExpress' category and product pages.
When you enable the "create products automatically" option, your web store can be synced with AliExpress. This allows you to add products to your PrestaShop product catalogue.
It shows the details of the packaging on the product page
Your AliExpress product page will show the shipping time it takes to ship the product.
You can choose the parameters such as the name of the product, price, images and descriptions, as well packaging details. You can order them from AliExpress.
To retrieve product details when you import products, CURL or CRON can be used
You can choose the product category
You can also set the default tax rules and visibility options for imported products
You have the option to choose the shipping carrier for your new products
AliExpress allows you to remove unnecessary images from products imported.
Product Update Features
AliExpress allows you to update product information.
You can choose which product parameters you wish to update.
You can update the price or quantity of any imported product automatically by using either the "Cron Task Manager", or the "Cron at a specific time interval" setting.
Automated Ordering
AliExpress allows you to place orders in one click, as soon as someone orders from your online store.
Automate all steps from adding the product to the cart to entering shipping information.
To place an AliExpress order, you must fill in the payment information. Click "Confirm and Pay" to confirm.
AliExpress allows you to keep track of all orders placed.
How to create a PrestaShop Dropshipping Shop
Server & App Details
After signing up, your browser will redirect you to the Cloudway server creation page. You will need to enter the server details and app details. Select your app (Prestashop) and enter the details.
Choose between Server and Cloud Size
Select DigitalOcean Cloud and choose your server size.
Choose a Location
Choose the most suitable location for your site. DigitalOcean offers 8 locations for hosting your applications.
Launch
Click on the "Launch" button.
Your fully functional, fast, optimized Managed Cloud Server will be ready in just minutes. It is important to always check the price you are paying.
PrestaShop AliExpress Chrome Extension Installation
This Chrome extension makes dropshipping from PrestaShop AliExpress easy. Install the PrestaShop AliExpress extension "PrestaShop AliExpress importer" in your Chrome browser to import products from AliExpress.
After you click "Add to Chrome", refresh the browser to begin using Prestashop AliExpress Iporter. You'll now see a blue icon that allows you to import AliExpress products into your PrestaShop Store.
How to set AliExpress Dropshipping Pro up on PrestaShop
PrestaShop has many modules. Modifying your online store is easy and quick. It is easy to install any module in your PrestaShop online shop. Follow the PrestaShop standard installation procedure.
Go to Office > Modules > Create a new module
Upload the zip file for AliExpress Dropshipping Pro module
This module will be automatically installed on your PrestaShop online shop
Once the installation is completed, configure it according to your online business's needs. The credentials can be generated automatically. If you wish, you can also reset your username and password. This is mandatory in order to sync products from AliExpress for the first time.
New product settings
AliExpress default settings must be set for any product you import from AliExpress.
Create Product in PrestaShop Catalog You can import the product from PrestaShop when you sync to AliExpress.
Product Status – You can make the product available for purchase or disable it.
Product Detail – This will allow you to retrieve the product details, i.e. You can view the details of the product, such as its features, description, packaging details and shipping details.
Packaging Information – Any imported product packaging details will be shown on the product page.
Shipping Details – AliExpress shipping times can be displayed on your product page after it has been imported.
Related Categories You can choose the default categories of products that you want to import.
Default category You can choose the default category for any new product.
Product Condition – You can choose the default condition for any import product, such as new, old or refurbished.
Visibility Options – You can also choose the default visibility option for your imported product. Do you want it visible everywhere? Or only in the catalog and for searches?
Supplier Options You can choose from prestashop dropshipping suppliers to import your new products from AliExpress.
Options – You can choose the default options for any product, such as price or availability.
Tax Rules – PrestaShop can provide default tax rules to your products.
Shipping Carriers You can choose PrestaShop dropshipping carrier for imported products.
CURL vs. CRON
AliExpress Dropshipping Module will give you two options to retrieve details about imported products if you enable the "Fetch Product Information" option. These are:
CURL
CRON
You can retrieve product details from AliExpress if you choose the option. It may slow down the import process.
The new AliExpress theme does not allow you to import products via CRON. Products can't be imported using the CRON option of the AliExpress old theme.
These two methods can be used to activate the CRON option:
Use the Cron Task Manager module.
Cron can be set to a specific time interval.
How do I import products from AliExpress into PrestaShop
Step 1 Go to AliExpress and search for the Blue icon which is the product importer. Click the link to import this product into your PrestaShop dropshipping shop.
Step 2 An pop-up will open. Enter the URL of your online store, username and token. It is possible to copy and paste this information from the Module Configuration Extension Setting.
Step 3 After you have entered the credentials, click "Submit". The online store will be authenticated and you'll receive a message titled "Authenticated Successfully". You can now import the product using AliExpress' default product settings.
If you have reset your password and username from the extension settings, then you will need to enter the details again when you import the product. During the import process, you can change the name and images of the product.
P.S.: You can only import products from AliExpress product pages, but not from the category pages on the new AliExpress theme. If you're using the old AliExpress theme, however, you can import products both from the product and category pages.
After you have completed importing AliExpress products to your PrestaShop dropshipping shop, you can view them under Dropshipping > Products tab. To view the product page, click the "View" tab. This tab allows you to edit or delete any product's status.
Cloudways helps you scale your PrestaShop Dropshipping Shop
Cloudways is a specialist in PrestaShop Hosting. Cloudways Platform makes it easy to perform different server and/or application management tasks with just one click.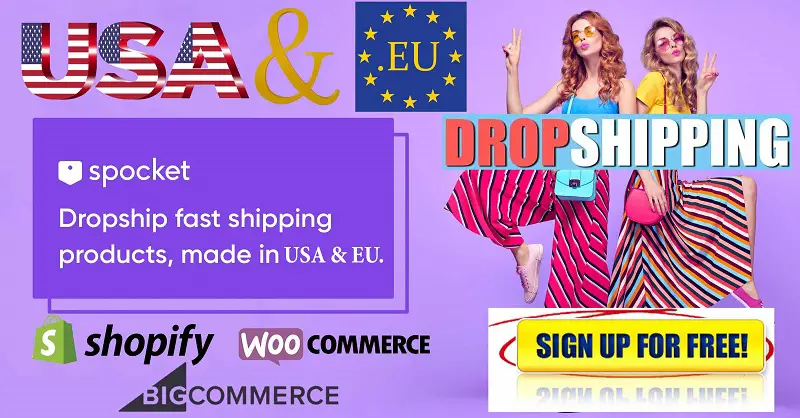 ThunderStack is powered by a combination of Apache-Nginx web server, Memcached, Redis caches and MariaDB and MySQL database. It delivers and ensures powerful and reliable ecommerce hosting. You can view different metrics in graphs to keep track of server health and monitor it at all times.
Cloudways provides a dedicated support team that is available 24 hours a day to help you with any hosting or server management issues. Cloudways offers a free website migration, as a welcome bonus.
It is important to remember that ecommerce websites can also be vulnerable to security threats. Cloudways can help you reduce risk by automating off-site backups. This powerful feature reduces your workload while saving you money.