Reading Time:
6
minutes
Should You Use Shein.Com For Dropshipping?
The fashion e-commerce market is exploding. Hundreds of thousands of merchants are interested in getting into the fashion industry. This is due to the fact that there is an infinite amount of gowns and clothing available all around the world.
If you have the funds, you can purchase the gowns in bulk, store them in your inventory, and then pack and sell them when the time is right.
Dropshipping, on the other hand, eliminates the requirement for inventory because you are not obligated to keep anything on hand. When an order is placed, you pass the information to your dress dropship supplier. From their own warehouse, the supplier will pack the outfit and dispatch it directly to your buyer.
Is Shein a Dropshipping Site?
Shein (previously SheInside) is one of the e-commerce sites with the quickest growth rates. Since its launch in October 2008, this well-known apparel business has grown to become the most important international fashion marketplace for most people globally.
It single-handedly altered the way people purchase with its staggeringly low pricing, a staggeringly vast assortment of things, and lightning-fast delivery times.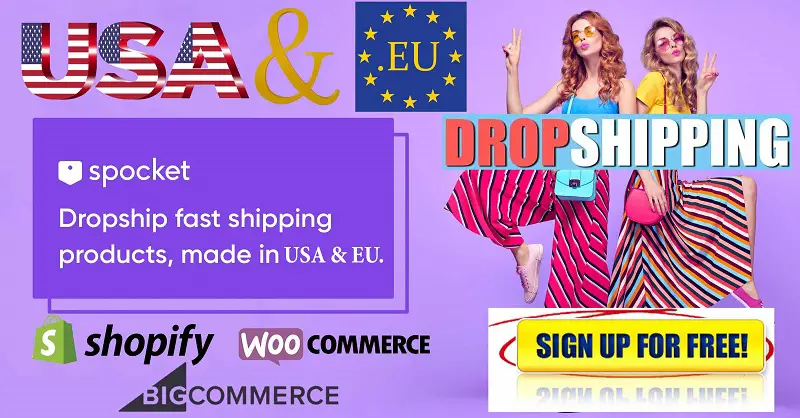 Shein is a store that sells stylish women's dresses at a cheap price. Shein, a Chinese company with a strong presence in the United States, might change your mind about wholesale dresses in China. Shein products are popular among women because they offer a luxurious look and feel at a lesser cost.
They ship to over 88 countries and offer wholesale and dropshipping services. Their wholesale customers receive significant discounts. Orders of $200 or more qualify for a 25% discount, while orders of $3000 or more qualify for a 40% discount.
Despite the company's seemingly infinite list of tempting features, some customers suspect it of engaging in unethical acts.
Advantages Of Shein For Dropshipping
In comparison to most online retail marketplaces, it offers a large choice of prestigious products at competitive costs.
In each area, the Shein online marketplace boasts the most and largest number of styles. Shein's online retail store makes finding the goods you're looking for a breeze.
Shein, unlike other online shopping agencies, has a larger size range from which a consumer can choose the correct size measurement of the product.
Shein is a one-stop shop for all types of fashionable clothing.
Shein is the first fashion marketplace that gives all of its consumers worldwide international delivery. It has shipping delivery operations in more than 220 countries and locations worldwide.
The Shein women's clothes store receives new and updated products on a daily basis. Shein manages prestigious online domains in a number of well-known cities and states around the world.
If a consumer is displeased with the product's quality, more convenient return and refund alternatives help them return it. To encourage buyers, this apparel business also has regular sales and advertises lucrative offers and discounts.
Shein's customer service is transparent and easy to utilise. It is made up of call and chat executives who speak a variety of languages.
To tempt customers to shop, it also offers a choice of payment alternatives as well as several lucrative discounts and deals.
Disadvantages Of Shein For Dropshipping
Despite Shein's pledges and efforts to supply the finest quality items, some of the products on the market are of poorer quality.
Its items have certain see-through materials, which may be uncomfortable for the majority of its female clientele.
Despite the fact that it provides an ergonomic size range for customers to pick from, the product ordered may not fit you properly or be in the incorrect size range.
Because customer service languages are more advanced, some customers may not be competent in English, making it harder for them to communicate their complaints to a customer care representative.
Shipping may be delayed due to unfavourable weather conditions that the buyer must undergo, and your things may even be misplaced.
Shein is a multinational corporation. Depending on your payment method, refunds may be difficult to obtain, and returns from some national banks and cooperative banks may take longer than usual.
Are you interested in dropshipping fashion items and want to learn more about how companies like SHEIN, ROMWE, and ZAFUL got their start, as well as whether you may dropship from them? You've arrived to the correct place.
Does Shein do Dropshipping?
Yes, you are permitted to drop ship from SHEIN; however, you are not permitted to utilise any of their model-based product images.
This implies that if you want to drop ship from SHEIN lawfully (and avoid getting in trouble with them if they find your store), you'll have to take your own product photos.
Before dropshipping from a supplier, it's also a good idea to send them a message. So send them a note and they'll tell you exactly what you can and can't do.
How to dropship from SHEIN
Modalyst allowed you to dropship from SHEIN in the past. This meant you could receive quick shipping times, but you'd have to pay Modalyst's premium monthly pricing (assuming you went over their 25 product limit).
Those days are past, as SHEIN was kicked off Modalyst for breaking the regulations by putting their own branding on the parcels they sent out, making it difficult for customers to locate the original supplier.
If you want to dropship from SHEIN these days, you'll have to go to Aliexpress and connect the two through Oberlo, which is entirely free.
SHEIN vs Emmacloth
Emmacloth is a wonderful option to SHEIN if you still want speedy shipment timeframes. Emmacloth is essentially the same as SHEIN, but with a different name (or so our research suggests).
Emmacloth is a well-known wholesaler of fashion items. They can be used as a supplier through Importify, a subscription-based Shopify order fulfilment and importation tool. The cheapest option costs $14.95 per month.
Check out Emmacloth if you're interested in dropshipping fashion products comparable to Shein. Make a free account on Importify to view the product selection and see for yourself.
Should you dropship from SHEIN?
Dropshipping directly from SHEIN is not a good idea. They don't allow drop shippers to use their own photos, which is inconvenient. Furthermore, they send out shipments with their own branding, which is a big no-no for any drop shipper because customers will be able to track down the original source and feel duped.
This will harm your brand, lead to complaints and chargebacks, and ultimately kill your company. If you still want to dropship from SHEIN, consider using Importify to import products from Emmacloth. You'll still be able to buy a lot of SHEIN products, plus you'll save money on shipping (it'll be cheaper than Aliexpress) and they won't put their logo on the parcels.
SheinImporter ‑ Shopify Dropshipping APP
Import from Shein and Emmacloth
Just one click to upload Aliexpress or Shein products to your store. Complete with description, images and prices.
Monitoring stock and price
Automatically sync inventory quantity, prices and product variants from Aliexpress and Shein. You only need to enable monitoring
Prices for different variants
Aliexpress and Shein allow you to import individual prices, SKUs and stock counts for each product variant.
SheinImporter was created for Shopify store owners that use ModeShe, Emmacloth and Aliexpress as their primary dropshipping source.
Available sites: Shein, ModeShe, Aliexpress, Emmacloth, Lazada, TomTop, Kohls, Miniinthebox
You don't need to copy and paste product information. With SheinImporter, you can import your preferred product and start your dropshipping process. Relax and let us price listings, update inventory changes, and automate your dropshipping business.
You can do: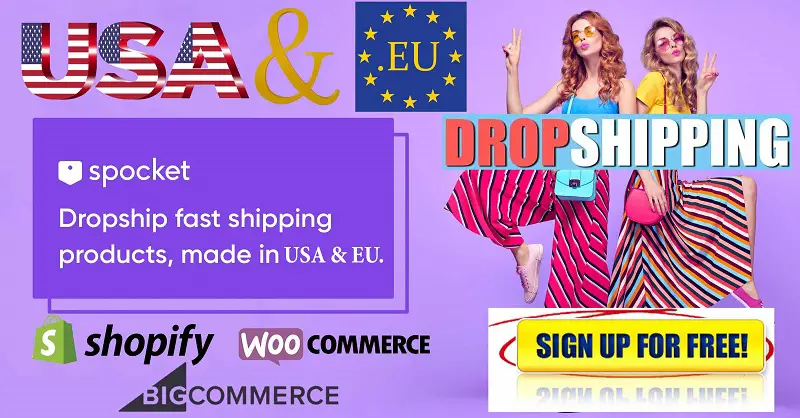 You can add products to your online store by clicking a button.
You can easily edit pricing, shipping, descriptions, images and tags.
Automatic import for each variant price and stock quantity
Automatically update your product stock and prices
You can easily start your own business with SheinImporter.
SheinImporter allows you to save time and import your preferred product to your shop. All product characteristics are automatically imported to your store. The prices and stock levels will automatically be monitored by Aliexpress, EmmaCloth, and Shein.
You can edit or complete details like title, description, and more, once you have viewed the main view of the product. First, mention the title of your product. Sometimes you can also save the same name. You should not include the product ID or quantity as all information is automatically updated. Follow the instructions below to complete the details, such as prices, images, and tags.
Set Regular Prices
Information about product policy prices is available. Each product has its own description.
Price – This is the original price as stated in the source.
Final price – This is the final price that Shopify will display. You can also easily modify and specify your preferred price.
Price Policy – This tool allows you to choose how to increase your Shopify drop shipping price. This will automatically change the price from the original by using either a fixed amount of percentage or a fixed amount.
Percent – You can change the price automatically by selecting the percent.
Each option can be filled in separately. This tool allows you choose from a variety of options and imports them all automatically to your store. The maximum number of variants that are available is 100. You can use the second tool to choose which variants you wish to import into your Shopify store.
The Final Word
Shein is currently at the top of its game when it comes to fashion apparel, and this is due to the company's swift judgments to offer the latest fashions to the market.
In majority of these nations, it has global warehouses, enabling for more comfortable and quick product delivery as well as speedier consumer outreach.
You can dropship from Shein, but you won't be able to use any of their model-based product photos. This means that you must offer your product photographs if you wish to lawfully drop ship from Shein.
Before dropshipping from a provider, it's also a good idea to contact them. So send them a note, and they'll tell you what you can and can't do.