Reading Time:
4
minutes
Are you struggling with finding the right suppliers for your Shopify store? Or, are you looking for ways to streamline your product management process? Look no further than the Syncee Supplier APP! This powerful tool is designed specifically for Shopify merchants like you who want to easily add products from reliable suppliers and keep their inventory up-to-date. In this blog post, we'll show you how to use Syncee step-by-step so that you can start saving time and boosting sales in no time!
What is the Syncee Supplier APP?
The Syncee Supplier APP is a powerful tool that makes it easier for Shopify store owners to find and add products from suppliers. It enables you to source high-quality products from hundreds of trusted suppliers, without the need for manual data entry.

One of the standout features of this app is its vast network of verified and trusted suppliers, which ensures that you get access to top-notch products that meet your business needs. Plus, with Syncee's product customization options, you can easily customize each product listing as per your requirements, ensuring that your online store stands out.

Setting up an account with Syncee is quick and easy. Once you've created an account, all you have to do is connect it with your Shopify store and start browsing through thousands of products available on the platform. With just a few clicks, you can import these items into your store catalog in no time at all!

Using the Syncee Supplier APP offers numerous benefits for eCommerce businesses looking to streamline their processes while improving their operations' efficiency.
How to set up your Syncee account
Setting up your Syncee account is an essential step in using the app on Shopify. To begin, head over to the Syncee website and click on "Get Started For Free." You will be asked to create an account by filling out a quick form with basic information such as your name, email address, and password.

Once you have created your account, you will be directed to the Syncee dashboard where you can start setting up your product catalogs. Before moving forward, it is important that you choose the right pricing plan for your business needs.

After selecting a plan that best fits your requirements, proceed with uploading or creating any necessary product catalogs within Syncee's system. This includes adding suppliers and their products into the software.

Additionally, take some time to explore all of Syncee's features including automated updates from supplier data feeds so that you never have outdated product data displayed on your e-commerce store again. Having a well-organized setup in place ensures seamless integration between systems which equates to efficient management of ecommerce operations through Syndee Supplier App and Shopify platform.
How to connect your Shopify store to Syncee
Connecting your Shopify store to Syncee is an easy process that will allow you to manage and update all of your product data from one central location. Here's how to do it.

First, log in to your Syncee account and navigate to the "Connections" section. Then, select "Add new connection," choose Shopify as your platform, and fill out the necessary information such as the URL of your store.

After you have filled out all of the required fields, click on "Connect." You'll then be prompted to grant permission for Syncee to access certain parts of your Shopify account. Just follow the instructions provided by Shopify.

Once you've completed this step, you can start adding products from suppliers directly into your Shopify store using Syncee's integrated search engine or by uploading a CSV file with product details.

Don't forget that once everything is set up correctly, every time there are changes made in inventory levels or prices on supplier sites re-importing data will only take a few clicks!
How to add products from your suppliers to your Shopify store
Adding products from your suppliers to your Shopify store can seem like a daunting task, but with the Syncee Supplier APP, it's actually quite easy. Here's how you can do it:

First, navigate to the "Import" tab on your Syncee dashboard. From there, click on "Add New Task". You will then be prompted to choose which supplier you want to import products from.

Once you've selected your supplier, choose whether you want to import all of their products or just specific ones. You can also set up filters so that only certain types of products or products within a certain price range are imported.

After selecting the relevant options for your product import task, hit "Save and Run" and wait for the process to complete. Once done, all of the newly imported products should appear in your Shopify store.

It's worth noting that importing large volumes of data may take some time; however, Syncee allows users to schedule imports at regular intervals so that they don't have to manually repeat this process every time new inventory is available from their suppliers.

Adding new product listings through Syncee Supplier APP is simple and straightforward – allowing merchants more flexibility when choosing what items they want in stock!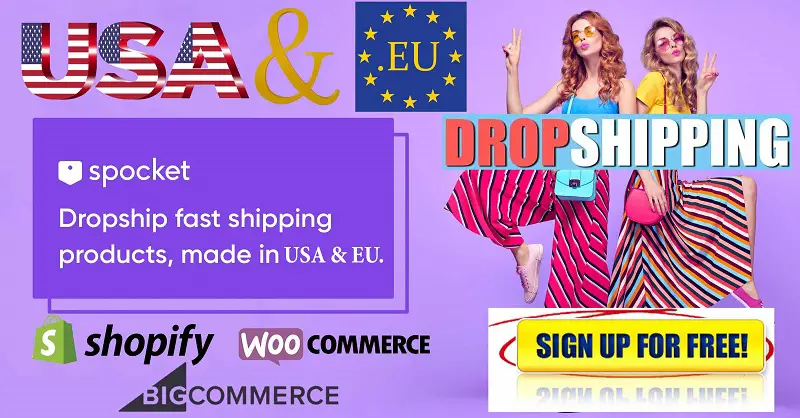 How to keep your product data updated with Syncee APP
Once you have added your supplier's products to your Shopify store through the Syncee Supplier APP, it is important to keep their product data updated. This ensures that any changes made by your suppliers, such as price updates or product descriptions, are reflected on your store.

To start updating your product data with Syncee APP, simply go to the "Import List" section of the app and select the products you want to update. You can then make changes to any of the fields provided by Syncee or add additional information in custom fields.

If you prefer automation, Syncee also offers an automatic update option for those who don't want to manually edit each field. With this feature enabled, all changes made by your supplier will be automatically synced with those same products in your Shopify store.

Additionally, Syncee allows you to set up scheduled updates so that product data is constantly refreshed at a frequency that suits you best. This ensures that customers always see accurate and up-to-date information about every item on offer.

By keeping all of this information current and accurate with help from Syncee's robust tools and features, online retailers can optimize customer satisfaction while minimizing errors associated with outdated information.
Conclusion
The Syncee Supplier APP is an excellent tool that can help you streamline your business operations. It makes it easy to add products from multiple suppliers to your Shopify store and keep them up-to-date as well.

By following the steps outlined in this article, you should be able to set up your Syncee account, connect it to your Shopify store, and start importing products from suppliers in no time. With the right product data at hand, you can offer a better shopping experience for customers while managing inventory levels efficiently.

If you're looking for an efficient way of handling supplier data on your Shopify store without sacrificing quality or accuracy – then Syncee Supplier APP is definitely worth checking out!