Reading Time:
6
minutes
It is important to fully understand the different business models and create a business plan before you start an eCommerce business. Dropshipping has been gaining significant attention over the years. Nearly one-third of all online stores currently use dropshipping as their business model. According to Google Trends dropshipping is growing. Dropshipping is an attractive and profitable way to do business for eCommerce entrepreneurs. However, dropshipping is becoming more competitive.
This is because we all are connected globally, so it only takes a small amount of time for a business idea to become widely known and promoted around the globe. Dropshipping was also a great example of this. Dropshipping was a new way for eCommerce entrepreneurs to quickly make large profits. This is due to the low initial investment and the competitive advantage this business model provided. Dropshipping is highly competitive but still lucrative if done correctly. To drive your dropshipping store to success, you will need a solid business plan.
This article will provide a comprehensive guide to dropshipping. It will also explain how to create a dropshipping business plan.
Dropshipping is a business model.
Dropshipping is an Supply Chain Management model (SCM) and method. The main feature of this model is that it doesn't require a business to keep inventory of the products it sells to its customers. Dropshipping is easy. Follow these steps:
The customer places an order via the business's website.
This order is being sent to the manufacturer or supplier, often automatically through plug-ins.
The supplier accepts the order, and issues an invoice to the reseller for payment of the goods ordered.
It is shipped directly by the manufacturer or supplier to the customer for the eCommerce business owner.
The supplier will keep the reseller informed about the status of the shipment and they will then communicate this information to the customer.
End customer receives the order, leaves feedback and opens a dispute with the reseller to request a dropshipping return.
Dropshipping may seem easy, but it comes with its own set of challenges. Dropshipping, for example, requires that you as a reseller work with the best supplier for your business. This might take time and require you to ask a lot of questions before you begin working together.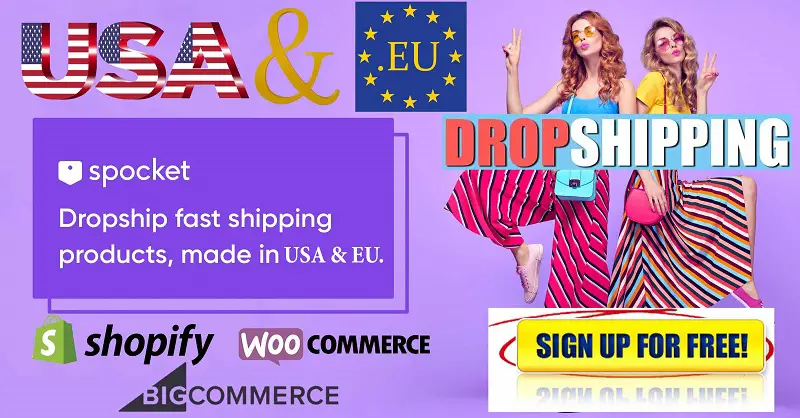 What is a Dropshipping Business Plan?
Dropshipping business plans are similar to any business plan. They outline a plan for your company's structure, operations, financials, and competitive advantages. It also outlines the goals and objectives of the company and the steps to reach them.
How do you create a dropshipping plan?
Research is the key to creating a dropshipping plan. You will first need to identify the niche in which your dropshipping business will operate, determine the type of dropshipping company you want to create, and establish guidelines for future growth. You must not underestimate the power and value of data and research to avoid making the most common mistakes in dropshipping.
These are the key aspects to consider when starting a dropshipping business.
Your business identity
The identity and tone of voice that your business uses to distinguish itself from the rest is the first thing to consider. Before you can start to work on your business plan, it is important to have a clear understanding of what business identity you are trying to create. This strategy will help you to define what your business does and why. These will help you create your future marketing plan by using the 5C's of marketing. It will allow you to maintain your business' integrity over the long-term without compromising your core values.
Market gaps
A business must aim to solve a customer problem and fill a market gap to succeed. These gaps could be products that aren't available in the market or poor customer service that turns off online shoppers. Knowing the market's gaps can help you position your business better and make more money in untapped markets.
Your targeted niche's characteristics and demographics
It is crucial to know your customer. This information is difficult to find as dropshipping books and dropshipping courses do not contain exact lists of customer characteristics. You will need to conduct your own research. You will need to constantly research your market to create a buyer persona and build a profile about your customers. Your niche can give you an advantage over your competitors and make it easier for you to adapt your business model to meet the changing needs of your customers.
Analyse of competitors
When you're creating your dropshipping business plan, it is important to conduct a competitor analysis. It is essential that you understand your competitors' businesses as they will be working with yours. First, you will need to examine their market share, product range, strengths, weaknesses, and marketing strategies. Then, expand your research to include their tone of voice and sales channels. You will be able to see which strategies work best for them and which ones need improvement. You should draw a conclusion, and then use that knowledge to your advantage when planning your dropshipping business.
What is a dropshipping plan?
You will first need to create a framework and fill out each section according to the results of the research. You will see that a dropshipping plan is almost identical to other eCommerce business plans so the sections will be fairly standard. You will need to include these discussion points when creating your dropshipping plan. However, you can expand this list as you wish.
Executive Summary
This section will be crucial for your dropshipping business plan, especially when you launch your business. This section is likely to be the shortest in your dropshipping business plans, but it is also the most important and difficult to write. This will be the part everyone reads and makes a decision on. If you want to attract investors that would help you grow your business and expand it, it is essential to have a compelling summary. Your executive summary is intended to give you an overview of your dropshipping company and allow your readers to understand what to expect from your business plan. To make your overview useful, you should briefly cover your target niche, product offerings, marketing strategy, operations strategy, finances, and other relevant information.
Vision and mission
The mission and vision of your dropshipping business will give the reader a better understanding of you and your goals for the future. This section will give an overview of your business and your unique selling points to help them understand your goals. This section will allow you to discuss your business structure, experience in eCommerce retail and business needs. This is your chance to highlight your strengths and set a tone for the rest.
Market analysis
This section is for you to show that there is a market niche that you can target and make a profit. You can use the research you did above to identify your competitors and show how you plan to win market share. This section will serve as the basis for your marketing plans and sales plans in future parts of your dropshipping company plan. You will need to include the following types of market analysis in order to break down your market analysis:
A market analysis will provide a snapshot of the industry's characteristics and general market conditions. You can do this by using a PESTEL analysis which takes into account the Technological, Legal, and Political factors that will be relevant in the market you plan to enter.
A targeted niche analysis that includes the characteristics of your buyer persona and how you can best reach them.
An analysis of the competition that highlights the key characteristics. A SWOT analysis is useful as it allows you to assess your competitors based on their strengths, weaknesses, opportunities, and threats.
Your product portfolio
This section allows you to describe and show the products that you will be dropshipping , and to list the dropshipping vendors you plan to work with. Highlight the unique characteristics of each supplier. This will enable you to revisit them and make adjustments to ensure they are still the right fit for your company. This section will also help you focus on your industry and not rush you to find new ones.
Marketing Plan
Dropshipping is a competitive business model. Your marketing plan is the best tool you have to stand out from the rest. You won't have to manage order processing or inventory management, so you can spend your time marketing and reaching your target niche in the most effective ways. This section will allow you to describe and highlight the benefits of each of the marketing tools and channels that you are using. You can ensure that your marketing budget is only used for effective channels and advertising methods that will drive sales to your dropshipping company.
Operation Plan
This section is the most straightforward for dropshippers as your suppliers will take care of most of your operations. This section will allow you to describe the criteria that you use to select your suppliers, and how you plan to handle dropshipping returns.
Financial Plan
As part of your dropshipping plan, you will also need to prepare a financial plan. This section will cover your initial investment and how you plan to use it to generate profit. This section will take the longest portion of your business plan. It will include a balance, a liquidity and an income report. The right financial plan will allow you to keep track of your finances and give investors confidence when you need additional capital.
To conclude
A solid and well-planned dropshipping business plan will help you to succeed as an eCommerce store owner. You should ensure that you have enough time and resources for your business plan. Keep it updated as your business grows. This plan will help you plan your long-term dropshipping strategy so that you are always in the loop.