Reading Time:
6
minutes
Last Updated on April 08, 2021
Our readers and followers often ask: why do we just talk about AliExpress? What about other famous markets such as eBay or Amazon?
Our article today is therefore dedicated to the opportunities and limits of Amazon dropshipping. Let us figure out whether you can use this platform successfully for your business!
What does ' Amazon Dropshipping ' mean for you?
In our experience, this is somewhat confusing concept, since people often use it to describe two distinctly different business models: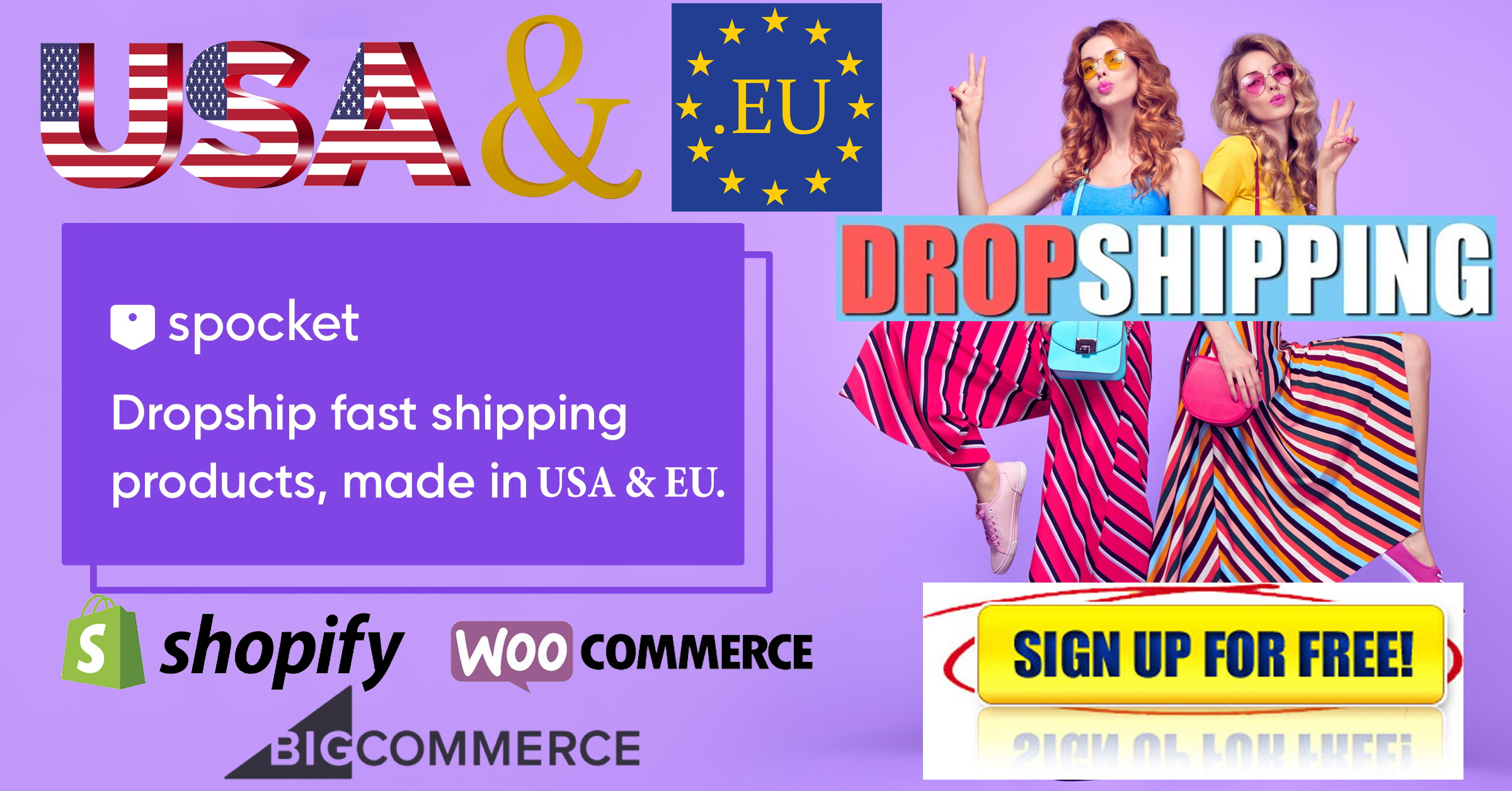 Open a shop on Amazon and selling article
Open an independent dropshipping shop and fill it with imported Amazon items
Let's look at these options and discuss them separately.
Items are sold on the platform
One way of Amazon's use for dropshipping is to open a shop within the platform and become one of many Amazon sellers.
This option might seem very attractive for a newcomer for a number of reasons:
Technically speaking, the process is quite simple (you don't need to create and build a separate website)
You have the chance to reach an incredible number of people (according to statistics, the average monthly number of visitors to Amazon websites in December 2017 was 197 million)
You operate via a well-known platform that has been recognized all around the world (there are no concerns for your business reliability)
However, after closer examination, it is shown that while an Amazon store might be a good solution for online trading, it is totally inappropriate for dropshipping.
Why can't you legally dropshipping Amazon?
Amazon has several requirements, which make it absolutely difficult to "classical" dropshipping through the platform.
You cannot shop from other online retailers and ask the retailers to send the order directly to the original customer
You cannot send your purchaser a package which contains facts, stickers or other information on a seller's name or contact information other than that of your personal information.
In this system there is a curious loophole: you may try to mark your order as a gift. In this case the packing slip is hidden, as the platform states, in a separate envelope to avoid the recipient's view of the price of the gift–and this may seem an opportunity to cover the identity of the original seller. But for the items sold in the Amazon Global Store and for some other products these options aren't normally available–worse, you only can find out about this at checkout. Therefore, it is not a good idea to just hope that this strategy works every time.
Interestingly, Amazon still states that it allows you to sell items using the dropshipping business model–but it simply means you can use the Fulfillment Service from Amazon. In other words, your products may be stored physically in the completion centers of Amazon, and the dedicated personnel assemble the packages, supply the packaging services and arrange the shipping of the packages at the required address.
As you can see, it is definitely not a business model that matches the description of dropshipping, but a simple outsourcing of several business functions and most importantly, it calls on you to preserve and maintain stock of products previously purchased or self-manufactured.
Moreover, even if you own the items sold in your store physically and use the Amazon fulfillment service, you as the store owner must be:
Officially recognized as the seller of your products record (in short, you must legally have the right to receive payments from your buyers, meaning no one but you are responsible for making refunds if necessary – plus you are also responsible for calculating and paying taxes).
Complete responsibility for acceptance and processing of product returns if required
Identified on all invoices and package elements as the product seller
Fully comply with the sales policies of Amazon which oblige you to pay a monthly subscription tax and a referral fee for each item sold, plus some restrictions on products for sale and countries acceptable for sales.
What's the conclusion?"If you want to do classic dropshipping and have the original supplier arranging all the product-related issues, it's not legally possible to use an Amazon-based store as a marketplace."
Use the platform as your source of supply
Now let us find out whether it is good to use Amazon as a source of supply for your shop.
As the owner of the recipient business, you do not just want to make your supplier reliable. You must also be sure that this particular retailer has low priced items (the lower the initial cost of the supplier, the higher your potential profit) and prefer suppliers that offer global shipping options.
It's not always possible in the case of Amazon.
The above two examples show the same product that is sold on Amazon and AliExpress. As you can see, the price difference is obvious: the item on AliExpress is 4.5 times cheaper than its competitor in Amazon. This is a crucial difference for you, as a shop owner: your profit depends on the initial cost of the product, so choosing the more expensive is unwise.
As far as delivery coverage is concerned, Amazon is also not the best choice. As you can read in Amazon shipping limits, not all Amazon products can be shipped to any location around the world. Amazon Global is recommended for finding the products with more favorable shipping conditions, but it is mentioned that even these goods can only be shipped to "over 100 countries." Since 195 countries are in the world, Amazon is depriving you of the chance to reach at least a third of the world's geographic areas, which is a sad fact -exploration of these developed markets is one of the most promising strategies in 2018 for the growth of your shipping business. And while you are not really keen to serve these specific markets and prefer to target more "common" regions instead, AmazonGlobal has still an unpleasant feature that could cause some difficulties: the product lines, shipping costs and fees are different for every specific delivery address. It's certainly not convenient at all. (And I'm not even saying that only more than 30 million AmazonGlobal products are available: compare it with the 100 + million AliExpress products).
Another limitation of Amazon is the lack of branding. You can usually negotiate with AliExpress sellers to gain brand recognition by requesting your prepayment promo materials in the package–it certainly will costs you a little extra, but sometimes it's worth it. It's really difficult to do the same for Amazon, in particular when your supplier uses Amazon's Fulfillment service and doesn't personally participate in the packaging process.
As we have already stated, Amazon sellers may only specify their own names for packages: no indication of others participating in the pre-submission process must be given.
You may recall the same loophole we already talked about, and try to make your order a gift. You might think it's a good idea to' hack the system' and use this opportunity to build your own branded packages, but not as it works: Amazon has its own gift wraps, bags and boxes ' suitable' for the product, and it's not possible to arrange a custom design. Plus on checkout, you may find that the item' cannot be wrapped in its unusual size, weight or shape,' so it will be in its original packaging or in a textile bag.
What's the outcome?
"While using Amazon as a supplying platform for your dropshipping business, you'll face a number of restrictions that put some limits on your product range, geographic scope of the business, and the branding possibilities."
Not clear ways to take advantage of Amazon dropshipping
Simply put, Amazon is not an ideal place for running or facilitating your dropshipping business. You can still use the platform well and benefit indirectly from its activity.
Here's how you can help Amazon boost your dropshipping business:
Specify the best price strategy
As we have already shown, prices of Amazon products are rather high–but many buyers are still prepared to shop. Therefore, when you import AliExpress products to your store, you have the chance to find out the average price for the same Amazon products. This will give you an idea of the price people are prepared to pay for such items and will allow you to determine the most advantageous price margin on your store offers.
Discover the best-selling products
Amazon is an excellent place to find out what is hot and trendy these days: how to scan the platform for the items you buy the most. You know what is popular with Amazon so you can search for the same products or similar products on AliExpress.
Find extra pictures
Perfect product pages are essential for attracting visitors to your store to make a purchase. Many AliExpress product pages still do not have the required quantity of high quality photos, so it might be difficult to find sufficient material to create a nice image gallery. In this situation, you can go to Amazon and search for products that are completely identical. Chances are that you can get some great product photos you didn't see at AliExpress. If you have a few odd watermark or Amazon logos, you can easily remove the unnecessary details using our Image Editor.