Reading Time:
7
minutes
It sounds amazing, but it is too good to be true.
Dropshipping is a type of business that has proven to be very popular. This means that the business doesn't need to have products in stock to sell them, but can buy it from a third party supplier. It is the supplier who ships the product directly.
This sounds like an easy method to sell. It takes away many of the concerns associated with selling. 33% of online shops use this option. It is an easy way to sell your product. The third-party supplier takes care of the product, orders inventory and fulfills orders. The warehouse and product are owned by the supplier. Although it may sound simple, it can be difficult and there are many pitfalls to this retail fulfillment method.
Dropshipping is a method that allows you to ship products directly to your customers. However, around 90% of dropshippers do not make it past the first month. This model comes with risks such as high shipping costs, low profit margins and little control over the quality and process.
Dropshippers can only make a small profit because they do not purchase wholesale items from wholesalers. Because the items are purchased individually, they do not have to be bought in bulk. It is easy to start and operate an ecommerce business using dropshipping. This creates a lot of competition. With so much competition, other sellers will try to offer the lowest prices to get customers. This will have an impact on how much profit is made on the product to stay competitive.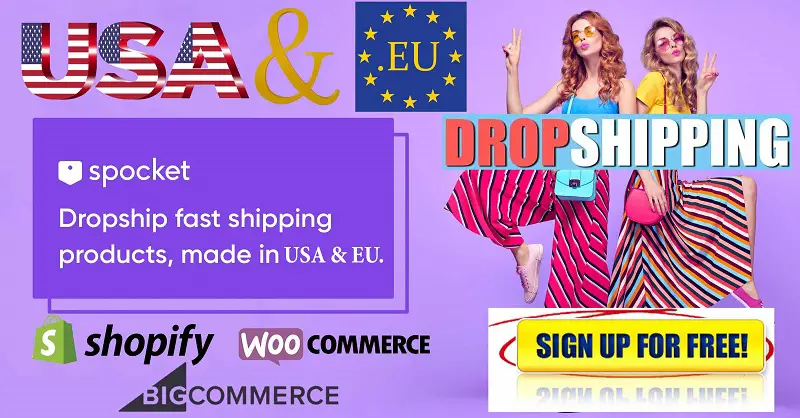 Dropshippers are responsible for shipping. This means they have to cover the costs of shipping each order and packing each customer. This will reduce the margins. Multiple products purchased from the same supplier will need to be shipped separately. These costs can be costly and customers may abandon their carts if they are not able to pay them.
Dropshipping comes with the main risk of losing control. This means that dropshipping is not allowed to control the product. The supplier handles the fulfillment, shipping, and warehouse. This means that the supplier also checks the product before it is sent to the customer. It also makes handling returns more difficult. You have no control over how long it takes for your order to be delivered. The supplier will not be held responsible for the delay, but the online shop will. This shipping method can lead to negative customer feedback, which will impact the shop's image and have an effect on sales.
Before you give up, contact a sales support company. One solution is to look for a company that can manage the more difficult aspects of an online shop, such as fulfilment services. A company offering management and sales consulting services can help sellers decide which business model is best for them.
How the London Bridge Project can help you deliver success
The London Bridge Project (LBP), a top sales and management consulting company, provides amazon consulting services as well as sales support to businesses that want to grow in the largest marketplace in the world. We provide a full service that covers all aspects of Amazon-based businesses. This includes valuable insight into Amazon sales data, and the ability to identify under-explored opportunities in your niche.
To learn more about the London Bridge Project and how it can benefit your online business, contact one of our staff members today.
Sean Virsunen, Collingwood, Ont. was searching for an aquarium heater and decided to do what many Canadians do: Shop online to get the best deal.
He finally found the item that he needed on Walmart.ca at a great price of $15.97 Canadian. He says that he knew the item would be very cheap, but he thought it might be worth it.
Virsunen emailed Walmart.ca to inquire about delay a few weeks later.
"Their response was, in a nutshell was that it had been sold by a 3rd party, we have no involvement with this, and you need to contact them," Virsunen recalls.
He was surprised as he had placed an order on Walmart.ca for the item and didn't know anything about it not coming from them. It was then that a package arrived from Zest Mall Inc.
Although it looked very similar to the product that he ordered, the box contained foreign writing. It also came with European-style plugs. This meant that it could be wired for a 220-volt system, not the 120-volt system found in North America.
After receiving several emails offering him a discount on the next purchase, Virsunen became frustrated and demanded a full refund. The company offered to refund him if Virsunen could send the item to a California address. This would have been more than double the cost of the original purchase.
He complained again to Walmart, and they finally said that they would refund the money if he returned it to a store.
Walmart Canada stated in an email that it expects sellers to honor their return policies. Walmart Canada can be contacted if the customer does not receive the refund allowed by law.
Although Virsunen believes he will get his money back eventually, it was an eye-opening experience for him and his first venture into the murky world that is "dropshipping."
Multiple CBC requests for comment were not answered by representatives of Zest Mall Inc. Their business is a model where dropshippers, third-party companies that sell products directly to consumers, are used.
The murky world of retail
Many products that are made in the country by foreign manufacturers are sold to traditional retailers. To make money, retailers mark up the price to pay their expenses — rent, salaries for employees, warehouses for stock, and technology to process payments.
Dropshipping reduces all those costs dramatically because it outsources or circumvents many of these tasks. Dropshippers create a website that is often just a photo catalog of the available items and ship the items directly from the factory to the customer.
Dropshippers may not even have a web store and sell their products on the websites of established retailers such as Walmart, Amazon, or Home Depot.
A third party handles payment processing. Shopify, a Canadian tech company, is a major supporter of this practice via Oberlo , its app. Oberlo is the platform Shopify claims has sold 85 million products.
It wasn't always that way.
"In the past retailers would engage in dropshipping arrangements for purely logistical reasons," says Mark Cohen, former chief of Sears Canada. He now teaches business at Columbia University in New York.
Cohen remembers that a brick-and mortar retailer like Sears used to partner with a foreign supplier in order to dropship large bulky products it did not want to store on its shelves. It could also arrange for shipping directly from the point of origin. This worked well for appliances and other large-ticket items. Many of these products are made outside North America.
Dropshipping has become a different business because consumers want better deals and more selection.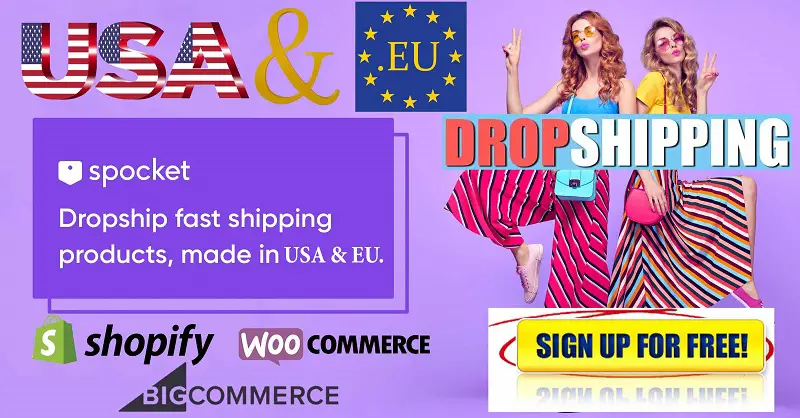 Cohen states that consumers don't care about where goods come from. Cohen says, "They see it, want it, and they purchase it. They expect to receive it."
Cohen claims that more and more consumers are finding a suspiciously low item online from dropshippers "without the retailer they engaged having any involvement in the handling of it." They don't care so long as everything goes as they promised.
An ornament is assembled by a worker at the factory Xitanon village, in the outskirts Of Wenzhou, China. Dropshipping allows online shops to sell imported products at deep discounts because they ship directly form foreign manufacturers.
Andrew Youderian is an ecommerce consultant and community called eCommerceFuel. However, he also ran dropshipping businesses between 2008 and 2016. These businesses collectively accounted for more than $1,000,000 in annual sales.
Dropshipping was an option for entrepreneurs looking to expand their product range without taking on too much inventory.
He says dropshippers like himself "worked with legitimate suppliers six or seven years back."
He says that a lot has changed in the industry to "people selling really low stuff direct from the factory to the consumers."
Amazon's rise to online dominance played a major role in the evolution dropshipping. First, they made it more difficult for real-world competitors online to sell their stuff, and then by working closely with third party sellers. While some of these dropshippers are actually legitimate retailers, many others are simply dropshippers without any products or stores.
Virsunen says that Amazon used to compete against them, but they now allow them on their platform."
Youderian states that if your entire strategy is to resell other people's products, it's very difficult to out-hustle Amazon. This is why he left the business.
However, not everyone is the same. Dropshippers are now being noticed by advertising on their social media pages in an effort to grab bargain-hungry customers. Dropshippers will bombard you with more product ads once you click on the buy button.
There are many stories from consumers who were upset about poor merchandise being sold to them through consumer-focused chat forums.
Cohen describes it as "A fake manufacturer creates a picture of the product and body copy to describe the wonderful product they are going to offer at an incredibly low cost. The consumer then chooses to purchase it." The consumer receives a box full of sawdust when they receive the item.
He says that they complain to the retailer who sold them the rock box, and he has moved on to "doing business under another name".
Cohen states that in the past, customers trusted that the retailers would screen the products they sold. They would usually reject a product if they thought it was inferior, shoddy, or doesn't live up to its claims.
Dropshipping is known for its high prices. Items arrive in a slow time, are often of poor quality, and can be difficult to return. (Pete Evans/CBC)
This isn't happening anymore, and Virsunen feels deceived.
"It's kinda false advertising," Virsunen said about his experience. He said he was unlikely to shop on Walmart's Canadian site again, despite Walmart saying they would give his money back.
He says, "I ordered something from a Canadian website. I was expecting it to at least work in Canada." "Who are these people and how can they just sell stuff willy-nilly?"
Walmart emailed CBC News to say that all third-party sellers are carefully vetted before they are invited to join Walmart's marketplace community. This is to ensure customers get the quality and service that they deserve.
However, Zest Mall's official Marketplace Sellers List page is littered by poor reviews that are reminiscent Virsunen's experience.
Walmart states that it clearly identifies on its website whether any product is being sold to third parties. Such items will be marked with a "sold by" line. Walmart states that customers may return any item purchased from a third-party to Walmart stores, subject to the return policy of marketplace sellers.
Virsunen claims that this is not enough.
Cohen states that bad experiences with online deals that look suspicious are a reminder of the age-old retail rule: Buyer beware.
He said, "It's almost like caveat emptor with steroids." "You took your chances because it seemed too good for you to believe it, and it was too good for me to believe it."