Reading Time:
5
minutes
The key to starting a new business is funds, although is it possible to get the money until the sales piles in? When the foundation of business is laid, the entrepreneurs are found struggling in bringing all the beads under one string. The elements like what are the products that you will be selling, payment modes, categories involved, lifestyle, branding, marketing, and the list is not ready to end at all. 
Those who are on the boat of Oberlo for product sourcing even have to work with Shopify for filling the position of an admin. The excellent part of Oberlo is that it has a free starter plan. The plan is cost-free with a couple of benefits that includes monthly 50 orders and around 500 items that can be kept in the store. Though the Oberlo plan is free at the same time, you will have to spend a few bucks on a monthly fee of Shopify.
Assuming the current scenario of business, many new entrepreneurs are on the path of approaching more and more economically. Although the rates are minimal, we can't ignore the propensity of entrepreneurs in terms of funds. To curtail the boundaries, we thought to share some vital information about Shopify's Lite Plan with you.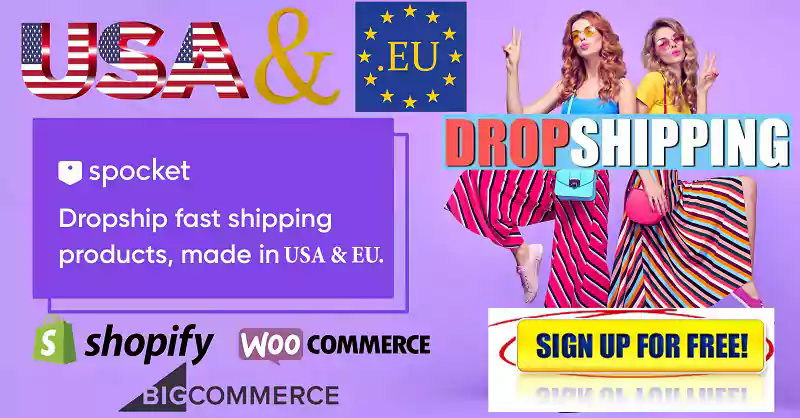 An introduction to Shopify's Lite 
Shopify's Lite has some of the most refreshing features in hand at a very basic monthly rate of 9$. Even though who are keen to sell their products from a place or a physical store can also entail the benefits through its Point of Sale. It is not enough, as some more features are running along. 
Using the social channels for selling 
We are living in the social era, which is being optimally utilized by Shopify's Lite. As a result, go and make your social media business profiles on platforms like Facebook, instagram, Twitter, Amazon, and so on for selling the products.
With your Shopify's Lite plan, it would be effortless to connect your entire range of products directly to Facebook. No doubt sustains on the topic that Facebook has the maximum share in terms of advertisement at this point in time. It lets you bond with your customers uncomplicatedly. 
A Facebook business page is a comfortable and the most attention-grabbing platform for all those who are ready with what to sell, who to sell, and where to sell. Things even go easy as there are groups, communities, related pages, etc. where you can unite with the marked customers. Plus, it also allows you to create ads too.
In addition, you can grab some valuable information through Facebook Blue Print as well on this subject.
Just now, we have listed other methods through which you can sell products apart from Facebook like instagram, Twitter, Amazon, etc. in only 9$ per month through Shopify's Lite. 
Now it is time to glance over the second feature of using Shopify's Lite
Adding the popular Buy Buttons 
Buy Buttons acts as a crowd-puller that authorizes you to out the generated HTML code of a particular product and then placing it on a third party site. The only rule is the website must be accepting HTML code. This feature is attached to the Shopify's lite plan, with a view to augment sales. Thus, your work is to select the range of products and design them via a buyable product template. Next, is generating the buy button code. This code can easily be copied and pasted on any of the third-party platforms. Moreover, the buy button will surely stop the customer and force them to make the order in no time. So, it would be a wrong thought leaving it out. 
By this, you must have got an idea that even though Shopify's Lite does not permit you to make your personal online store. However, you should not toss around, as there are many features helping you in removing the major hurdles. (You can create your own online store in Shopify's by choosing Basic or other higher paid plans starting from 29$). 
Those who have their own website, personal blog, giving permission for enlisting an HTML code, then it will be a great thought in using Shopify's Lite.
To spice up your know-how to use Buy Buttons of Shopify on you website, then many informative blogs can be found on Shopify's site itself. 
In this scenario, where you are starting your business and have your own war with the new ideas and competition, Shopify's Lite plan will be a proper derivation. With time, the business will pick up speed, and you will be able to open the windows of sales. Elements like branding, sales channels, will be working in your support. Plus, marketing options that include selling through Google shopping, eBay, Pinterest, etc. will supposedly be blowing out in the sky. On the basis of all the improvements, you can plan for further steps. 
Is there any right time to start a business, then nothing can be better than the time we are living in. The process of starting a business has taken a long leap. Now, you don't have to take loans or spend your entire savings on it either. It is for a reason; you are free from setting up a personal office, hiring tons of employees, creating a retail space, maintaining a warehouse, etc. 
The only few duties that are required to be structured take account of searching products from Oberlo that will be shipped and delivered to the customers directly. This step comes under the responsibility of the selected seller only. In this whole game, your work connects with the target customers with the help of Shopify's Lite by paying only 9$ a month. Is there anything coolest than this? Hope the answer coming from your side is a No. you are now allowed to start your business with a meagre investment of only 9$. So, get going and pay adios to the existing or olden business troubles. 
What's Oberlo?
Oberlo allows you to dropship products directly to your customers. Dropshipping is where you partner with suppliers who will store the products and package them for you. Then, you can ship directly to your customers once a sale has been made. Dropshipping is generally more expensive than wholesale purchasing, but it is safer as you don't need to purchase all the inventory beforehand. You only need to market your website and manage it. Your supplier handles everything, from packaging to shipping.
Oberlo's suppliers have been vetted before they are available to partner with your company. Simply choose the products that you like, and then place them in your online shop. Oberlo allows you to connect with suppliers all around the globe. If you have a US-based business, you can choose US suppliers, or Asian suppliers, if your business is located in Asia.
Oberlo allows you to browse thousands of products and get information from suppliers. Once you have found a product that interests you, Oberlo allows you to import all details about the product (including pricing and descriptions) into Shopify. The customer can then purchase the product and pay for it through your account. The transaction is immediately notified to the supplier so that they can pack up the product and ship it out. As long as you have the right suppliers, it's quite seamless.
Are you ready to dropship with the Shopify Lite Plan or Oberlo?
Shopify Lite is a great choice for businesses with a website. You can create product pages, insert Buy buttons and connect with other sales channels such as Facebook Messenger and Facebook. If you want to save money and try Shopify, Facebook Lite might be a good option. You still get a shopping basket and checkout module. Only thing that is missing from the hosted online shop you would get with a regular Shopify account is the shopping cart. Combining Oberlo with Shopify Lite tools, you can create a stunning dropshipping store in a matter of hours.