Reading Time:
4
minutes
Are you looking for a comprehensive course to help you succeed in your Shopify business? Look no further than the James Beattie All in One Shopify Course! This course has been making waves in the e-commerce world, and we're here to give you an honest review of what it offers.
In this blog post, we'll go over who James Beattie is, what's included in the course, how much it costs, as well as its pros and cons. So grab a cup of coffee and let's dive into this All-in-One Shopify Course review!
Who is James Beattie?
James Beattie is a name that has become synonymous with Shopify success. But who exactly is he? James Beattie is an entrepreneur and online marketer who started his career by selling products on eBay. He eventually transitioned to Shopify, where he found even greater success.

Beattie's expertise lies in his ability to generate six-figure sales through his e-commerce stores. He has since used this knowledge to create courses that teach others how to replicate his success.

One of the most popular offerings from Beattie is his All in One Shopify Course, which covers everything from setting up your store to finding winning products and scaling your business for maximum profitability.

Beattie's approachable teaching style and no-nonsense attitude have earned him a loyal following among aspiring e-commerce entrepreneurs. His focus on practical strategies rather than theory means that students can see results quickly, making it well worth considering for anyone looking to start or grow their own successful online store.
What Is Included in the Course?
Are you curious about what James Beattie's All in One Shopify Course includes? Let me give you a sneak peek into its content.

Firstly, the course consists of over 200 video lectures that cover everything from setting up your store to launching and marketing it. You will learn how to choose the right products, build your website, optimize for SEO and conversions, create Facebook ads campaigns, and more.

The course also provides templates for creating high-converting product pages and email sequences. Plus, it gives you access to exclusive software tools such as his winning product research tool and his ad copy generator.

Moreover, if you are new to e-commerce or Shopify platform itself – don't worry! James has got you covered with a beginner-friendly introduction module that covers all the basics.

Joining this course grants members lifetime access to its content—no need to pay any recurring subscription fees!

James Beattie's All in One Shopify Course is an extensive resource that covers every aspect of building a successful e-commerce business on Shopify.
How Much Does It Cost?
One of the most important factors when considering any online course is the cost. The All in One Shopify Course by James Beattie is priced at $497, which may seem like a steep price tag for some.

However, it's worth noting that this one-time fee includes lifetime access to all of the course materials, as well as any updates and additions made in the future. And compared to other similar courses on the market, this price point falls within an average range.

Additionally, there are payment plan options available for those who may not be able to afford the full cost upfront. These plans allow students to break up their payments into smaller installments over time.

When weighing the cost against potential earnings from starting a successful Shopify store, many students find that investing in this comprehensive course is well worth it in terms of long-term financial gain.

Ultimately, while $497 may initially seem expensive for an online course, when considering all that is included and potential future earnings from applying what's learned in the All in One Shopify Course by James Beattie – it can be seen as a valuable investment towards achieving entrepreneurial success.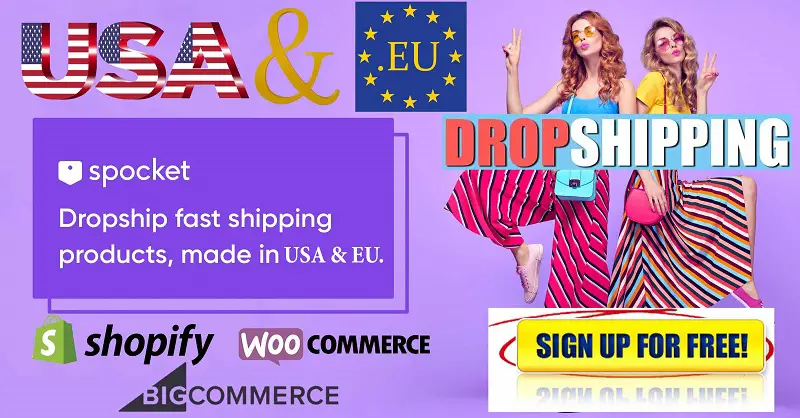 Pros and Cons of the Course
One of the most important things to consider before investing in any course is to weigh its pros and cons. In this section, we will explore both sides of James Beattie's All in One Shopify Course.

Pros:
Firstly, the course covers a wide range of topics from setting up your store, product research, marketing strategies and more. So whether you're a beginner or an experienced Shopify user looking to improve your skills and knowledge, there's something for everyone.

Secondly, the course materials are well-structured with clear explanations that are easy to follow. The videos are also high-quality making it easier for students to see what exactly needs doing when working on their own stores.

Thirdly, the community aspect of the course provides excellent support for students who may have questions or need help along the way. With access to a private Facebook group and live Q&A sessions with James himself every week.

Cons:
On the downside however some users feel that some content within certain modules could be expanded further while others may find certain aspects too basic especially if they already have experience with using Shopify.

Another drawback worth mentioning is that at $497 (at time of writing), it may not be affordable for everyone especially those just starting out on their entrepreneurial journey.

Though despite its few drawbacks James Beattie's All in One Shopify Course offers comprehensive training plus lots of great resources which can take anyone from zero knowledge about ecommerce all the way through becoming an expert.
Conclusion
After reviewing the James Beattie All in One Shopify Course, it's clear that this course has a lot to offer for anyone looking to start or grow their Shopify business. With comprehensive modules covering everything from product research to marketing strategies and step-by-step guidance on how to set up a successful online store, this course is definitely worth considering.

Of course, there are some downsides as well. The price may be a bit steep for some people, especially those who are just starting out with their online business. Additionally, the amount of information included in the course can be overwhelming at times.

However, overall we believe that the pros far outweigh the cons when it comes to James Beattie's All in One Shopify Course. If you're serious about building a successful e-commerce business on Shopify and are willing to invest both time and money into your venture, then this course is definitely worth checking out.

Ultimately, whether or not you decide to enroll in this program will depend on your individual needs and goals as an entrepreneur. But if you're looking for high-quality training from an experienced expert who knows what it takes to succeed in today's competitive marketplace – then James Beattie's All in One Shopify Course could be just what you've been searching for!