Reading Time:
6
minutes
Easy-to-use dropshipping and online store builders make it easy to launch your own ecommerce business. Many online merchants struggle to scale their businesses sustainably and make an impact in their marketing.
Metrilo is here to shine.
The "plug and play" tool integrates seamlessly with your ecommerce store, providing advanced ecommerce data, CRM and email marketing tools.
Metrilo is under scrutiny to determine if they really offer everything you need to grow your ecommerce business.
Let's get started!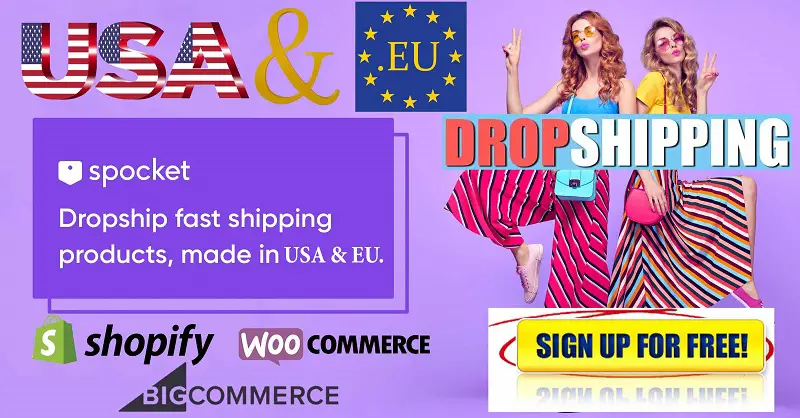 What is Metrilo?
Metrilo was created from scratch in 2014 by a small team of three people. It is an all-in one analytics, CRM and email marketing platform. Metrilo is designed to allow ecommerce businesses to use historical data to retain customers and grow their business. Metrilo had processed almost a billion orders and tracked more than 3098 thousand events by 2019.
Metrilo is based on the belief that customer retention using their methods (more details in a sec), has lower acquisition costs and higher profit margins. It helps users to spend less money on paid traffic, and instead, refocus their efforts on building long-term relationships with customers.
Metrilo uses a four-step process to help you grow your company using its features. Monitoring and analysis are the first steps. Metrilo offers advanced analytics that will help you keep track everything happening in your store.
Metrilo then helps you to understand and explore these insights. Metrilo's customer data aims to give you behavior insights that will help you understand your customers and their shopping journeys.
Metrilo's integrated Email functionality allows you to target customers via email campaigns. These messages can be personalized and automated to increase engagement.
Metrilo Key Features
Metrilo features are made up of three categories. They work together to help customers retain their business by harnessing the power and data of consumers.
Ecommerce Analytics
Metrilo is designed to give you the power of data. Metrilo automatically reports on marketing campaigns' performance. More specifically, Metrilo tracks metrics such as visitors, orders and revenue over time. It also provides information on sales attributes and engagement kpis.
Metrilo allows you to monitor different marketing channels, referrals and influencer campaigns. You can monitor how coupon codes perform and adjust your marketing budget accordingly.
Metrilo includes ready-to-use revenue breakdowns that pinpoint the following:
Returning and new customers
Social media channels
Coupons generate revenue
Revenue generated via digital campaigns
Revenue generated according city/location
Failed, successful and pending orders (which can be further refined depending on customer location).
Referrals, influencers, and coupons to promote your products
Your buyers' devices
Metrilo also includes product management reports that provide detailed information:
Views of products
Purchases
Rates for abandonment
This allows you to see which products are often ordered together. It is a great way to discover new product development ideas.
Metrilo also collects data at every stage of your various funnels. This includes product funnels and content funnels. This allows you to see where potential customers have gone. This information will allow you to identify areas that could be improved to increase your conversion rate.
Ecommerce CRM
Metrilo's platform for customer relationship management allows you to create individual customer profiles, just like most CRMs. You can view customer behavior, order history, product purchases, and other details. You can also add notes to keep additional customer information.
You can create customer segments, assign tags to customers, and set filters to better organize your CRM. This is also useful for sending highly relevant content to your subscribers. Metrilo allows you to easily apply action-based filters to laser target customers and create personalized interactions.
Below is a list of all the filters available.
Accomplished action (e.g. adding a product into your cart, viewing the product etc.
Interactions between products
Inaction is not action
Categories of products
You can check out/browser abandoners
Email campaigns (with whom have you previously interacted?)
Use coupons
Revenues generated
Last order
Last active
Localization
Custom tags
Metrilo is also available with money-making segments. You can find high-inactive spenders, most frequent buyers and cart abandoners. This segmentation will allow you and your marketing team to know who to prioritize.
Email Marketing
Metrilo offers many engagement tools that can be used to retain customers, as we have mentioned in this Metrilo review. Metrilo has everything you need to send customized email campaigns. This goes hand in hand, of course, with the CRM segmentation that we just mentioned.
Personalized interactions are key to retaining loyal customers over time and generating repeat sales. Metrilo allows you to collect customer feedback on-demand, which can further improve communication. It is easy to send automated customer feedback emails and collect qualitative as well as quantitative data. These surveys can be paired with orders from the past to gain even more insight into customer satisfaction.
Metrilo's automated email marketing allows for the following campaigns:
Emails from abandoned carts
Cross- and up-selling
Welcome emails
Drip campaigns
Coupon and promotional campaigns
Metrilo offers email performance tracking. You can see which campaigns are performing well. You can also monitor your open, click and conversion rates as well as unsubscribe rates.
Metrilo Integrations
Metrilo does not offer native integrations. Its online help center provides instructions on how to integrate the following tools.
Shopify
Privy
MailMunch
Sumo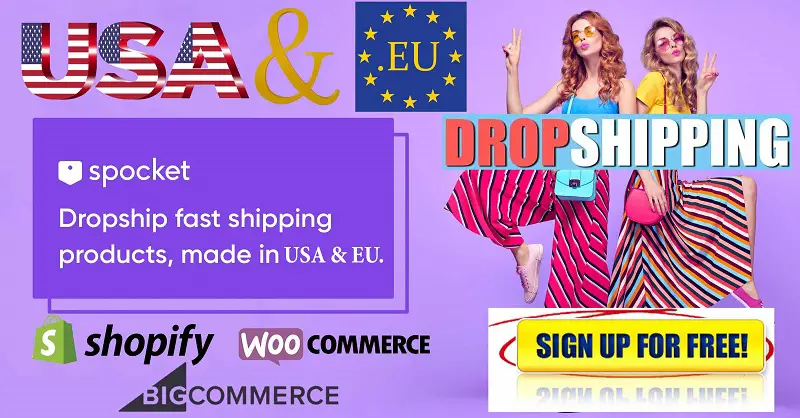 Magento
WordPress/ WooCommerce
Metrilo Pricing
Metrilo may not be for you if your budget is tight. Metrilo is not the best software for beginners. Metrilo's 14-day trial is expensive, even considering the savings that annual billing offers.
The Essential Plan costs $99 per month, which equates to $1190 per year. You can register as many colleagues as you like. One-click plugin installation, live chat and email support are all included. You'll also receive the ecommerce analytics software toolkit which includes:
The dashboard is real-time
Marketing performance reporting
Revenue breakdown
Product performance reports
Conversion funnels
Metrilo's CRM and email marketing tools are not available to you.
The Pro Plan for $165 per month (based upon annual billing) unlocks CRM and retention analysis which means that you will get:
Customer lifetime value metrics
Cohort comparisons
A customer database
Profils of individual customers
Segmentation and filtering features
Last but not the least, Metrilo's email marketing tools can only be accessed with the Premium Plan for 249 USD. That's right, it adds up to $2990 per year. You can also access:
Manual emails
Email automation
Customer feedback
Drag and Drop Email Editor
Templates already made
Sales recovery (i.e. abandoned cart emails).
Metrilo can provide a more precise quote depending on the number of customers you have monthly.
Metrilo's pricing makes it difficult for anyone who is watching their monthly expenses. Other software can offer email marketing automation tools at a fraction of the cost. Metrilo is designed for companies that want to grow. These subscription fees might be worth it once your ecommerce business is up and running.
Metrilo Customer Support
Metrilo also has offices in San Francisco and Sofia (Bulgaria). For all pricing information, you can reach their customer service team by email or live chat. Metrilo also offers an online help center for self-help documentation. You'll find FAQs and articles on topics like getting started, installation, and integrations.
The Pros and Cons
Here's a quick list of pros and cons to help you quickly understand the main advantages and drawbacks to Metrilo.
The pros
Advanced segmentation is available to you
Useful ecommerce-focused analytics will benefit you and your customers.
Metrilo offers live chat support for all pricing plans
You can register unlimited users. Metrilo doesn't have a per-user pricing per month, so it might be more affordable for large teams. Metrilo is more expensive than most of the competitors for individuals.
There are no limits to the number of emails that you can send
Email campaigns can be launched for abandoned carts
You can get a trial and a demo for free
The Cons
Metrilo is expensive if you are using it for a large multi-user team.
Metrilo's most costly plan does not include email marketing automation. You can also find lower-cost alternatives if this is what you are looking for.
Metrilo is not suited for small businesses or start-ups.
It is very poor that there is no phone support, especially considering the price!
There are no free plans
Only a few native integrations are currently available
It feels a bit sparse in its self-help documentation. The documentation is often promotional and answers many questions about Metrilo. Metrilo isn't as comprehensive in technical information as its competitors.
Metrilo: FAQ
Let's end this review with some answers to the most common questions about Metrilo.
Metrilo has a policy on refunds?
Yes, Metrilo will refund your money up to 30 days after payment with its money-back-guarantee. To receive your refund, cancel your order and notify the support team.
What is the best way to switch from an email marketing tool to Metrilo?
It is easy to switch from Metrilo on your ecommerce site (provided Metrilo supports the ecommerce platform you choose).
This allows you to track your customer's order details, behavior, as well as their details. Metrilo integrates with your store's backend, so it is easy to import existing customers.
What is Metrilo like Mailchimp?
Metrilo provides more in-depth analytics for ecommerce and more segmentation. MailChimp, on the other hand, is more focused on ecommerce. As such, it doesn't offer as much data or automation potential.
Is Metrilo able to slow down my website or store?
Metrilo should not slow down your website. Metrilo uses a Javascript tracking program that loads your website when it's displayed to visitors. Metrilo's CDN provider means that Metrilo's API responds within 0.10 ms.
What is included in Metrilo's free trial?
Metrilo offers a 14-day trial that allows you to test all features and help you choose the plan that suits you best. The decision should not be difficult as each program unlocks a core category of features.
Metrilo Final Verdict
Metrilo has been the king of ecommerce analytics. If you are a fan of actionable insights, and being able to see exactly how your marketing campaigns and store perform, then this software might be for you. This software could be right for you.
It includes advanced segmentation, automation, customer insights, and other useful features. Marketing experts and entrepreneurs can use valuable behavioral data to grow their customer base exponentially.
However, Metrilo doesn't live up to its "Plug and Play", casual tagline. The tool is expensive and locks in many of its core functions behind higher pricing plans for new brands. Email marketing automation solutions that are less expensive for small businesses can be found.
Metrilo allows unlimited number of users to sign up and unlimited email sending. Metrilo is a cheaper option for established businesses with high contact volumes.
Metrilo's 14-day free trial is worth it if your brand is in a position where it can invest in growth. We'd love for you to share your thoughts about Metrilo's all-in-one CRM and marketing tool in the comments section.