Reading Time:
7
minutes
Professional product photography can often leave you disappointed with the results or with a large bill for rendered photography services. It is possible to quickly create amazing product photos without spending a lot of money. Orbitvu is the answer. It offers a compact photo studio solution with automated and simplified product photography. This Orbitvu Review will explain how the Orbitvu system operates, what benefits it offers, as well as other important aspects such pricing and customer support.
Orbitvu: How it Works
Whether you are an online store owner or a professional photographer with ecommerce clients , Orbitvu software and the compact photo studio system provide the tools and software elements you need to make your work easier and more cost-effective.
Orbitvu offers a range of products for photography that can be connected to your online store and its processing software. It allows you to take professional photos, 360-degree spins and videos in just three steps. This reduces the time required and minimizes complicated configurations.
This is what you can expect when you take your product photos with Orbitvu.
Step 1 – Automated Captures using the Orbitvu Equipment
Orbitvu has several compact photography products that combine elements such as turntables and cameras with lighting. The individual products will be covered in detail in the next section. But the idea is to simply take your product and place it into the compact studio. Watch it do most of the work.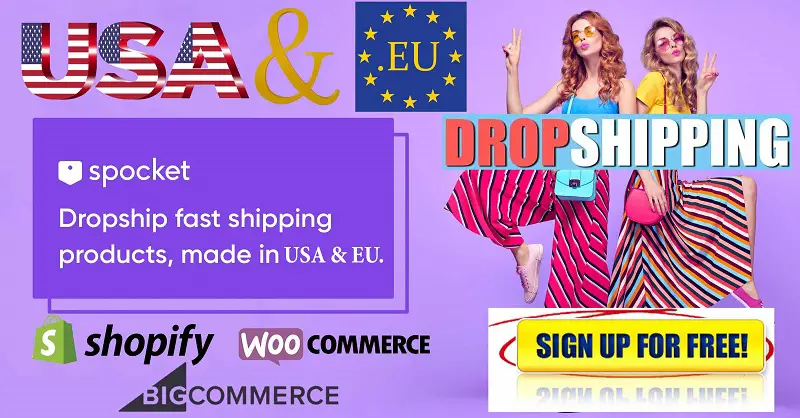 Some of these photo studios are built for smaller products.
Others offer the space and hardware to shoot full-fledged fashion shoots using human models.
These devices can generate multi-row 360 spins, multi-angle photos, and multi-angle photos in a matter of minutes. They spin each product five times per minute and take five shots. All these images are presented against a white background.
Orbitvu offers an instant capture button that allows you to start the process. You can also scan barcodes to make it easier for product management and syncing.
The templates provided by Orbitvu make it easier to capture your images.
Step 2: Rapid Post Production
After Orbitvu has taken the photos, it sends them to the integrated processing program to make several edits. These edits can be time-consuming and require professional expertise. However, Orbitvu instantly runs through all the photo batches and removes backgrounds. It also sharpens the photos and adds effects such as natural shadows and colors.
Although you can make manual edits, the main benefit of Orbitvu is the automation. This includes everything from color corrections to contrast modifications.
Step 3: Instant Publishing through Syncing With Your Online Store
Problem with product photography? Uploading them to your online shop takes a lot time.
Orbitvu makes it easy to upload photos to popular ecommerce platforms such as WooCommerce and Shopify. Orbitvu makes it much faster than you would do by yourself. You can also use the Orbitvu service to upload your photos to your online shop.
Orbitvu also supports uploading to YouTube and FPT connections to your website.
Orbitvu Review: Products
Orbitvu is a combination of two aspects of product photography that speeds up the process. Orbitvu offers automation software that can process photos and send them to your online shop.
Orbitvu also offers powerful, unique studio systems that can capture product photos. Many of these are based on the type of photo shoots you intend to conduct.
These photo studios have compact design elements that can be used to create images for small, medium and large items. You could choose one of the smaller studios like the Alphashot Micro V2 for jewelry or small items. You could also choose to get a studio that can handle larger items or human models like the Fashion Studio and Alphastudio XXL.
Each studio is unique and has its own tools and capabilities. These include backgrounds, turntables and sliding camera mounts.
This overview shows you the Orbitvu selection. It also includes tips and tricks on which ones work best for your specific products and situations.
Orbitvu Studios for Smaller Products
We found out that these studios are recommended for photographing products upto 3kg (6.6lbs) during our Orbitvu Review. These photo studios will also allow you to determine if products with unusual shapes can fit in them.
The Alphashot 360
The Alphashot 360 captures amazing photos of small products such as watches, jewelry, and sunglasses.
Hardware components include powerful LED lights and a motorized turning table. A sliding camera holder is included to allow you to position your camera and tilt it so that it focuses on your product. Alphashot 360 has doors on both sides and a button that you can customize to your needs.
Software that comes with the Alphashot 360 has the basics, such as multiple output files and automatic post-processing. The software also includes lights that can be controlled with the software. It also offers quick templates and automatic background removal.
The Alphashot Micro V2
Alphashot Micro V2 is for those who want to increase lighting and focus on product images. The Alphashot Micro V2 creates a controlled environment that allows you to highlight intricate details in your products. You might use the Alphashot Micro V2 to photograph jewelry, watches, and other products that require finer details.
Interchangeable tables, inner and side reflectors, as well as a lighting system with moving LED panels and spotlights, are all useful hardware components.
Alphashot Micro V2 software is unique in that it offers a color beautifier and templates as well as a super focus tool. The intuitive light control also includes a reflection effect. You can also access a speed controller for the turntable to make it spin at the ideal speed.
Orbitvu Studios for Medium-sized Products
These photo studios are best for medium-sized products (25gb/like 55lbs), such as shoes, bags, and electronics.
Alphashot XL
The Alphashot XL combines video, still images and 360 spins. It also offers different camera positioning options so you can place your camera exactly where it needs to be.
You can control six lighting panels independently and a motorized turntable that allows you to achieve the perfect spins and 360 shots. We also like the sliding doors on each side, the product positioning kit and the product support holders, which are automatically removed from the photos.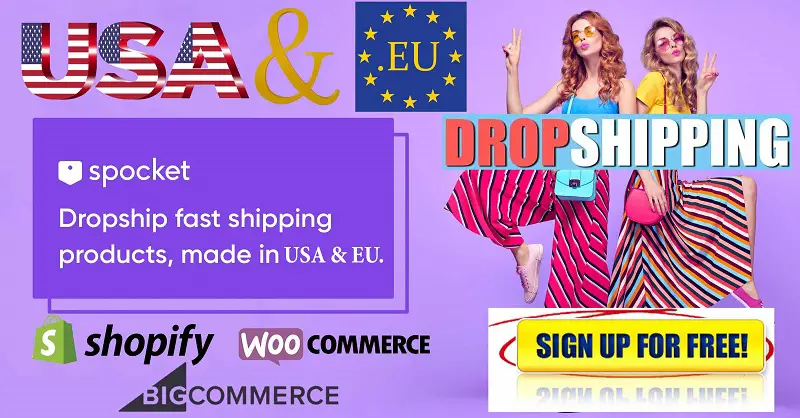 The software that comes with the Alphashot XL includes templates, automatic background removal and automated post-processing. The software allows you to control all lighting and export images directly to your store.
Alphastudio Compact – Orbitvu Review
The Alphastudio Compact is great for medium-sized items that are larger than average or have unusual dimensions. This includes small furniture, such as coffee tables or chairs, handbags, tools for home improvement, and electronics.
Although the Alphastudio Compact is small enough to not take up much space, it allows you to have some flexibility when using larger products. The Manfrotto camera stand makes it easy to position your products, and the magic table helps you with smaller items. Studio includes high-powered LED lighting, a product positioning kit and side diffusers to switch between soft and hard light.
Software for the Alphastudio Compact, like many other Orbitvu products removes background and includes templates. It also controls lighting. You can also upload product photos directly, as usual.
Orbitvu Studios for Large Products and Human Models
These photo studios by Orbitvu offer high-powered automation and more space to accommodate larger products or human models. These are great for luggage, furniture, and larger items. They're especially great for fashion if you have live models.
Alphastudio XXL
The Alphastudio XXL is ideal for photoshoots using models. It features a large configuration with high-powered LED lights, camera positioning stands and a motorized turning table for spinning models or larger products.
Manfrotto stands are great for moving your camera. The magic table comes with the Alphastudio XXL, which can be used to place it under products or watch it disappear in post-processing. Software features include Orbitvu templates, software-controlled lighting that makes products look amazing on models and many export features to send your results to your store.
Fashion Studio – Orbitvu Review
The Fashion Studio is a great option for clothing shoots. The Fashion Studio is primarily intended to create the perfect atmosphere for fashion-oriented photo shoots. It features powerful lighting, virtual mirrors and visual signals that will help your models.
The model positioning kit, the motorized stand and the sliding side panels are some of the hardware highlights that stand out. A large selection of lights is also included, including a fill light and backlit background lights.
Software-controlled camera movements and clip merging are all part of the Fashion Studio software package. There are also various templates that can be used to create the ideal environment for models.
Orbitvu Studios for Flatlay Photography
Alphatable and Alphadesk allow you to take stunning photos from above. Simply place your products on the desk or table and snap amazing photos in a matter of seconds. Alphatable has a motorized zoom option for your camera and a quick capture button. The top cover can be used to block light from any other sources.
To spread fabrics or clothing on top of surfaces, the Alphadesk and Alphatable are the best options. These are great for items that require a flat surface, such as with accessories or tiling.
Orbitvu's standard software includes the flat lay products. It also has additional tools to automate background removals and ghost-imaging, as well as an option to overlay images when necessary.
Orbitvu Customer Support
Orbitvu is a customer service company that goes beyond the call of duty. You can reach the company by email or phone with any questions. Orbitvu has a worldwide sales network that can answer any questions you may have about the product. There are locations all over the world, including in the USA, UK and Poland.
Orbitvu also offers online assistance through a blog. It covers topics such as product photography, ecommerce and productivity. This will help you to increase your efficiency while using these products and provide a comprehensive collection of resources.
Orbitvu offers a user manual area and intuitive knowledgebase on its website. This allows users to search keywords and topics, and check out the device manuals for each product.
You also have access to the FAQ page and social media accounts. These are useful for reaching Orbitvu, as well as learning more about each product.
Orbitvu right for your business?
Orbitvu is a great choice for ecommerce stores that have large product collections. It dramatically reduces the time required to do a photoshoot. Your photos will be professional and high-quality.
Orbitvu is great for jewelry, electronics and hardware. However, it also has a lot of tools that are specific to fashion and larger items.
Orbitvu offers everything you need to create beautiful photos and upload them directly to your store in a very short time. You can even see how to shoot 500 images in just 90 minutes. This includes five images per product and a 360-degree multi-row view of the item for your product page.
Orbitvu seems like an appealing option for people who have struggled to create high-quality images in the past or for those who want automation to help speed up the process.
Orbitvu products are highly recommended for online shops of all sizes, small to large. The flexibility to select the hardware that you require for product sizing is yours. All photo studios include the automated software.