Reading Time:
5
minutes
Are you in the process of setting up an online store and looking for a Shopify theme provider that delivers quality and functionality? Look no further than Out of the Sandbox! They are known to provide some of the best themes on Shopify, with customizable options that cater to your individual needs.
In this blog post, we'll dive into five key reasons why Out of the Sandbox should be at the top of your list when choosing a Shopify theme provider. From lifetime support to responsive designs, read on to discover what makes their themes stand out from the crowd.
Out of the Sandbox is the best Shopify theme provider because
When it comes to Shopify themes, Out of the Sandbox is undoubtedly one of the best providers out there. Here are just a few reasons why:

Their themes are highly customizable: One of the most significant advantages of choosing Out of the Sandbox is their vast range of customization options. From color schemes to font sizes, you can tailor your theme to match your brand's unique style and aesthetic.

They offer free lifetime support: Worried about running into issues down the line? Don't be! Out of the Sandbox provides lifetime support for all their themes at no additional cost. This means that if you ever run into any problems or have questions, they'll always be available to help you out.

All their themes are responsive: With more people browsing online via mobile devices than ever before, having a responsive website design is crucial. Luckily, all Out of the Sandbox themes come with built-in responsiveness features, ensuring that your site looks great on any device.

Their themes are optimized for speed: Slow websites can drive customers away in droves – something business owners definitely want to avoid! Fortunately, every theme from Out Of The Sandbox has been designed with speed optimization in mind so that page load times stay fast and snappy.

In summary, there's no denying that when it comes to Shopify theme providers; Out Of The Sandbox sets itself apart from its competitors by offering extensive customization options while prioritizing responsive design and speedy performance – backed up by unlimited free lifetime support.
Their themes are highly customizable
Out of the Sandbox is widely known for their highly customizable Shopify themes, and this is precisely why they stand out among other theme providers. Their themes are designed to cater to the unique needs of every store owner, regardless of business size or niche.

With Out of the Sandbox's intuitive drag-and-drop interface, you can easily customize your theme's layout without any coding knowledge required. You have full control over font styles, color schemes, page templates and more. This means that you get a fully custom website that perfectly matches your brand identity.

Another great feature is their section blocks which allows for adding functionality without any need for additional code. Out Of The Sandbox gives clients access to an extensive library showcasing various design features that make it easy even if you're not familiar with building websites from scratch.

If you're looking for a personalized design tailored towards your specific requirements then look no further than Out Of The Sandbox's customization options!
They offer free lifetime support
Out of the Sandbox is committed to providing excellent customer service, and one way they do so is by offering free lifetime support for all their themes. This means that even after you purchase a theme, you can count on their team to help you with any issues or questions that may arise.

Their support team consists of experts who are knowledgeable about all aspects of Shopify and can assist with customization, troubleshooting, and general guidance. You can reach out to them via email or through their online ticketing system.

One thing customers appreciate about Out of the Sandbox's support team is how responsive they are. They aim to respond as quickly as possible so that you don't have to wait long for answers. Additionally, their team goes above and beyond by providing detailed explanations and step-by-step instructions when necessary.

Not only does Out of the Sandbox offer free lifetime support, but they also provide regular updates for their themes based on customer feedback and changes in technology. This ensures that your website stays up-to-date and functioning smoothly.

Choosing an Out of the Sandbox theme means not only getting a high-quality product but also access to a dedicated support team committed to helping you succeed.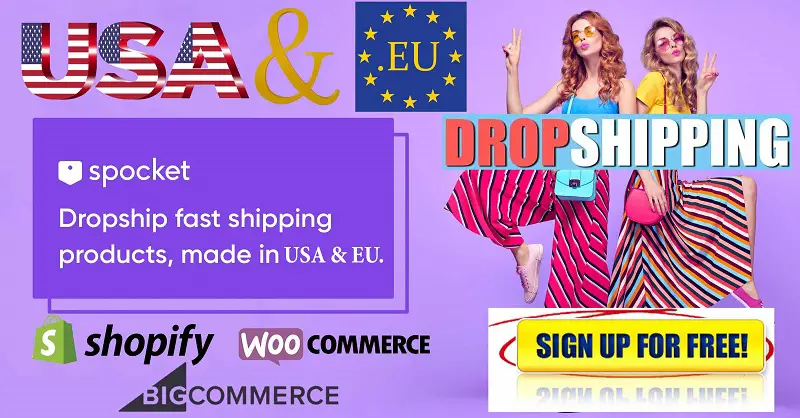 All their themes are responsive
Out of the Sandbox is a reputable and trustworthy Shopify theme provider that has been around for years. One of their key selling points is that all their themes are responsive, meaning they work flawlessly on any device or screen size.

Having a responsive website is crucial in today's digital world because more and more people are accessing websites through their smartphones or tablets. If your website isn't mobile-friendly, you risk losing potential customers who may find it difficult to navigate your site on their devices.

Out of the Sandbox understands this importance which is why they prioritize responsiveness in all their themes. Not only do they adapt to different screen sizes but also maintain consistency and optimal appearance across all devices.

Their commitment to making sure every aspect of your website looks great no matter how someone accesses it shows an impressive attention to detail. A responsive theme from Out of the Sandbox ensures that visitors have an exceptional experience with your brand regardless if they use desktops or mobiles.
Their themes are optimized for speed
Out of the Sandbox is committed to providing Shopify merchants with themes that are optimized for speed. In today's fast-paced world, customers expect websites to load quickly and efficiently. Slow loading times can lead to frustration and ultimately result in lost sales.

The team at Out of the Sandbox understands this well, which is why they have put a lot of effort into optimizing their themes for speed. This means that when you choose an Out of the Sandbox theme for your Shopify store, you can rest assured that your site will be as fast as possible.

One way in which Out of the Sandbox achieves this is by keeping code bloat to an absolute minimum. Bloated code can slow down page loading times, so by minimizing it, their themes are able to load much more quickly than others on the market.

Another way in which they optimize their themes for speed is by utilizing lazy loading techniques. Lazy loading means that images and other content on a page only load when they become visible on-screen. This reduces initial page load times significantly without sacrificing overall website performance.

In addition to these optimizations, all Out of the Sandbox themes also come with built-in caching functionality. Caching helps pages load more quickly by temporarily storing frequently accessed data locally on users' devices or browsers.

Choosing an Out of the Sandbox theme ensures not just a beautiful design but also lightning-fast speeds – something every eCommerce business needs in order to thrive online!
How to choose the right Shopify theme for your store
Choosing the right Shopify theme is a crucial decision that can impact your store's success. When selecting a theme, it's essential to consider several factors before making a final decision.

Firstly, consider your brand and target audience- what kind of style and feel would they be attracted to? Once you have an idea of this, look for themes that align with your vision for your store.

Another important factor to keep in mind is functionality. Think about what features are necessary for your store's success- whether it be advanced search options or an easily navigable menu. Ensure the theme you choose supports all these functionalities.

It's also vital to check if the theme is mobile responsive and optimized for speed since most users access ecommerce stores via their smartphones. A slow website can lead to high bounce rates and lost sales.

Evaluate how customizable the theme is – will it allow you to make changes quickly without needing coding skills?

By considering these factors when choosing a Shopify theme, you'll give yourself the best chance at creating a successful online store that resonates with customers while offering optimal usability.
Conclusion
Out of the Sandbox is a top choice for anyone looking to take their Shopify store to the next level. With highly customizable and responsive themes that are optimized for speed, you can create an amazing shopping experience for your customers.

Their commitment to free lifetime support means that you'll always have help available whenever you need it. And with their extensive knowledge base and community forums, you'll never be left in the dark when it comes to building your online business.

So if you're ready to take your Shopify store up a notch, consider choosing one of Out of the Sandbox's amazing themes. Your customers (and your bottom line) will thank you!