Reading Time:
7
minutes
You, therefore, know that your customers will love the amazing product you have to offer. But that tells part of the story. In what way do you advertise your goods to customers? In other words, how do your goods appear in your customer's hands rather than "How does it look in your e-commerce store?"
Your packaging has a crucial but frequently ignored function in this.
Packaging is crucial because first impressions count, and you only get one chance to make a good one.
A buyer interacts with your brand physically for the first time through your packaging. And, let's face it, if you're not building a brand based on a high-quality product that encourages repeat purchases, you shouldn't be in e-commerce.
For this reason, the way your product is presented to its new owner should start with the packing.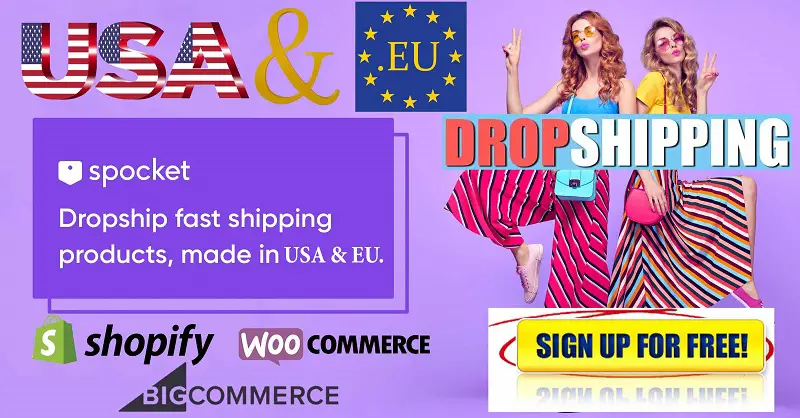 It doesn't look good if a buyer opens an item, they've ordered online only to find it packed inside a random plastic bag, right? That is not a good first impression-making strategy.
Packaging for products is crucial for this reason. But it can be challenging to track down the ideal supplier of such packaging. You desire freedom in your design process, and a reasonable unit cost. So, let's examine Packhelp, the top provider of custom packaging for e-commerce firms in Europe.
Let's start now!
Packaging: The Fundamentals
Put yourself in the position of your customers.
Imagine their reaction when their present is delivered. Understanding how a product exquisitely packaged in sturdy and attractive packaging would make customers happier when they receive their orders is simple.
Your customer's initial reaction changes from "yes, this is what I purchased" to "I seriously got a lot more than I bargained for here" when you use quality packaging.
According to us, packaging must be:
Original with your branding and logo
Inspiring in its construction
Practical, simple to handle, and post or courier
The brand you represent and reflect
Secure enough to shield goods from harm
The packaging for your brand should also:
Ensure that clients believe they received value for their money
By making a terrific first impression, you may increase client retention.
Remind a customer of the benefits of doing business with you.
Now that you know how packaging may benefit your company find out how Packhelp can put you in touch with the packaging you need.
Who's Packhelp?
Polish startup Packhelp is situated in Warsaw. The business connects companies of all sizes and shapes with unique packaging options for their goods. Many of these brands are dropshippers, hobbyist brands, and boutique brands selling specialized goods like yours.
Unless you order 50,000 units, traditional industrial print houses are unwilling to speak with you. For an e-commerce firm like yours, that's too large of an investment.
Small businesses like yours would not otherwise have access to printing facilities without Packhelp's help.
The well-established startup also makes simpler the intricate packaging components that typically call for specialists, like:
Designing packaging that reflects your branding and USPs
Branded goods from the source (e.g., boxes, carrier bags, labels, envelopes, tape, tubes, tissue paper and so on)
Printing high-quality materials using a range of economic techniques
The USP of Packhelp is plainly stated on their web page: "Design & purchase custom packaging. Without difficulty. Their intended market is quite diverse. According to the company, their service assists "rising champions with global ambitions and local heroes. With great hearts."
In such a case, continue reading.
The list of Packhelp's current clients is extensive and includes companies like Google, H&M, Wrangler, Uber, TMobile, Allegro, and L'Oreal, to mention a few.
They don't exclusively serve multinational corporations, though. The business consistently keeps track of the small ecommerce firms they work with (full list here). Not to mention, since beginning in 2015, they have won several accolades, including:
2016 debut, Ekomersy 2016
Best product or service supporting an online store's logistics
2016 Ekomersy
The 2016 eRising Star PayU Lab Award
2016 ABSL Startup Challenge for Robotics and Process Automation
2016 ABSL Startup Challenge Audience Award
Packhelp has been utilized or is now used by 14,263 brands around Europe, making it a comparatively successful startup.
How does Packhelp operate?
Using the company's online box editor, you can personalize various conventional goods from Packhelp. Packhelp handles the remainder after selecting what you require, entering numbers and sizes, uploading your image(s), and adding text.
The goods are produced in Poland and sent to clients worldwide. Making the product in central Europe reduces cost and the delivery distance.
Using the Packhelp website and app, you can create the branded packaging you require without paying a high-priced designer or print expert. This implies you have complete control over the design process without incurring expert fees.
Standard Packhelp items consist of:
Eco-boxes, e-commerce delivery boxes, sleeve mailer boxes, double-sided mailer boxes, and plain delivery boxes are among the available boxes.
Poly Mailers: Biodegradable and lightweight poly mailer bags
Paper bags created from recycled paper are used as carrier bags.
A rigid cardboard envelope is an envelope.
Branded tape, branded environmentally friendly kraft tape.
Round printed paper tubes, such as those used for cosmetics or perfume
Papers for Packaging: Personalized tissue paper
Pricing
The minimum order quantity at Packhelp is 30, and if you join up for their email, you'll receive a 5 per cent discount.
The company's product line caters to three different markets:
Small and new businesses
Growing Brands
Enterprises.
Price plans are absent. Instead, costs decrease as you place more orders.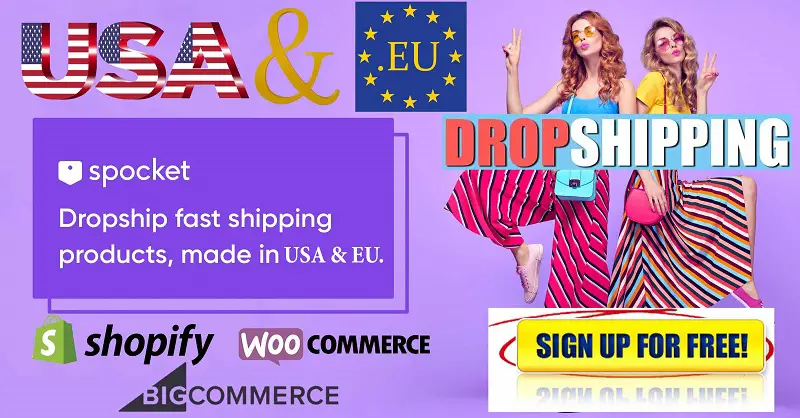 However, even purchasing in smaller quantities won't break the bank.
So, let's examine each in turn.
New and Small Businesses
You can order as few as 30 pieces to be mailed to you for free in as little as 3 weeks if you're new to the world of packaging and don't require much of it.
The ordering process is easy and similar to other e-commerce transactions.
Select a product.
Decide on an amount.
Choose your size.
Drag and drop your design onto the 3D model of your box after first uploading it.
Send in your order.
Enter the quantity and size of each item you need, and then upload the packaging design you want to use.
If you ordered 30 of the 26.5 x 19.5 x 2.6cm eco-white mailer boxes with black print for books, DVDs, and electronics, you would pay €126.00.
Growing Brands
If you want to grow your business or are already doing so, you can order anywhere from 300 to 100,000 units at a discounted rate for bulk purchases.
If you ordered 300 of the flat eco/eco white mailer boxes with black print, measuring 26.5 x 19.5 x 2.6cm, you would pay €270.00.
Enterprise or Packhelp Pro
The company's enterprise solution, Packhelp Pro, is for large wholesale orders for companies that require complicated, highly specialized packaging in high volumes. No matter if you want to improve your current packaging or create something entirely new, Packhelp Pro provides countless alternatives.
The minimum order for upgrading your current packaging is 5,000 units, but the minimum for producing new packaging is 10,000.
On the Packhelp website, it is explained how to create a personalized quote.
You must include information like:
What kind of packaging is required
Why do you require it
By the time you need it
Quantities
Examples of any photography and art you could like to print.
Packhelp provides a tailored price for your bespoke packaging based on your information.
Packhelp Pros and Cons
The following benefits stand out:
Affordable rates
A user-friendly website
Eco-friendly packaging is available.
Simple to get quotes
Within the EU, delivery is free
Rapid response times
Many contented clients
Sample packs can be ordered before placing a bigger order.
In contrast to other businesses, you can place small orders.
The main drawbacks:
Mobile devices are not compatible with the box editor. However, using any popular web browser, you may access it on your macOS, Windows, and some Linux operating systems.
The price per item increases as your order size decreases, but regrettably, this is industry usual.
Eco-Credentials
Packhelp has a few goods that meet your needs if employing eco-friendly products and leaving a tiny carbon footprint are important components of your brand's business plan.
Examples of well-known companies employing Packhelp's environmentally friendly packaging solutions include H&M, Monday's Child, and the UAU Project. While most of Packhelp's cardboard goods are recyclable and recyclable, water-based inks degrade in landfills.
Even Bio PolyMailer bags made of Polylactic Acid (PLA), a substitute for plastic created from fermented plant starch, are available. According to Packhelp, "every single cardboard product in our portfolio is constructed from a minimum of 80% recycled cardboard" in terms of cardboard items.
Therefore, you may be confident that whatever you receive in unique packaging was once a "school book, cereal box, or a bank statement in another life." That your cardboard box formerly served as little Johnny's arithmetic book is quite cool.
Some cardboard boxes, like the Corrugated Eco Mailer Box, are entirely recyclable and include a higher percentage of recycled material (90 per cent).
Customer Support and Consumer Reviews
In the Help Center of Packhelp, you can key in particular queries hoping that the needed response will surface. This sounds like a good resource to us if you run into any issues. Minimum order amounts, order completion times, and repeat orders are common topics for questions in the Help Center.
Finding the answer to your question is made even easier by how the topics in the Help Center are organized into sections like billing, troubleshooting, designing, offering and products, and box editor.
You can also ask questions and leave comments in the chat box, and a member of their skilled customer service staff will reply by email.
A section on how to file a complaint is also included. Despite this, we hardly ever encountered complaints online, and Packhelp generally receives positive evaluations on Trustpilot. On the Packhelp webpage, there is, in fact, a link to them.
Reviewers adore their customer service, quick shipping, high-quality items, and user-friendly online editor tool. The few unfavourable reviews we found spoke of the poor print quality.
Conclusion
Budgeting for effective product packaging should be part of your overall business and marketing plan. It's just another means of making yourself stand out from the crowd. You may improve your customers' experiences by ensuring their products arrive safely and beautifully using the appropriate customized packaging.
We believe that Packhelp makes building your brand simple for you and won't break the bank.
It is undoubtedly worthwhile to investigate their sample pack offer to see how it performs before parting with your hard-earned money. The best part is that Packhelp is different if you are a small business that other organizations have rejected because your order is too small.
Last but not least, there are useful case study examples on their website. These not only describe how small and expanding companies used Packhelp but also demonstrate how they created their own packaging to represent their brands and expand their clientele. Any e-commerce business owner can benefit from using it as a research tool before committing to their package design.