Reading Time:
5
minutes
We're going to introduce you to one of the many intriguing new startups that have emerged from France in recent years in this Pyxo review. This company is committed to reducing the amount of single-use plastic food packaging we consume daily to protect the environment and reduce waste.
Pyxo is a service designed to make reusable food storage containers as easy-to-use and cost-effective as possible to help businesses join the struggle for a healthy world. While this startup has garnered some attention from environmentally conscious businesses, it is still relatively unknown.
Today, we'll show you how Pyxo works and how you can use it to help your organization become more sustainable in 2022 and beyond.
What exactly is Pyxo?
Demand for sustainable products and businesses has been rising for some time, particularly among younger generations. These customers understand the importance of protecting the environment and the few resources. They also wish to collaborate with businesses that share their values.
Pyxo is assisting brands in becoming more sustainable by simplifying their packaging alternatives. Pyxo was inspired by a fair held at the Tuileries grounds in Paris. According to the founders, waste bins were overflowing with burger boxes, mugs, and other single-use food packaging alternatives near the food stalls.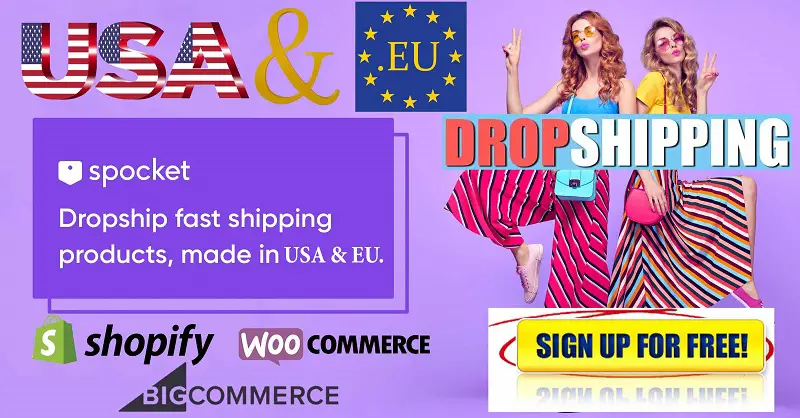 Benjamin Peri, the company's co-founder, and CEO believed there had to be a better method to offer the food people desired in their daily lives without polluting the environment. Initially, he and his company collaborated with Sodexo, a food service provider.
Pyxo and Sodexo collaborated to replace plastic cups and make them more "reusable." When the pandemic struck, Pyxo began looking for new clients as the demand for sustainability grew. Today, the company collaborates with several other culinary technology companies, including Popchef and Foodles.
Of course, the most substantial increase in demand for Pyxo's services occurred in France due to regulatory reform. The parliament enacted a law prohibiting the development of superfluous garbage in 2020. According to the regulation, restaurants must now use reusable food containers by 2023.
How Does Pyxo Work?
Pyxo is attempting to build a marketplace for reusable containers to help restaurants eliminate the no longer viable single-use paper and plastic cups, boxes, and containers. Every organization in the industry is connected to a network of available containers through the marketplace.
Pyxo's technology is made up of the following components:
Each 100% reusable and natural container is produced with organic materials such as reed flour sourced from French marshes. The bottle is also impacted and bend resistant, thanks to talc powder collected from Ariege. There's also castor oil, which is 100 percent BioSource and farmed on non-forested non-GMO soils in India.
Customization: While you won't be able to make custom containers from scratch, you can construct a collection of reusable, sustainable, and fashionable containers to fit the kind of meals you'll be selling and your sizing requirements.
Container management: Scanning codes allow Pyxo to track all of its containers across its territories. Users can also be identified by pairing or unpairing specific organizations with specific containers.
Logistics: Because of the coordination between multiple stakeholders in the value chain, you can get an all-in-one packaging solution that includes shipping, refilling, and even cleaning dirty containers.
Retailers can utilize a deposit system to ensure that containers are not lost or stolen. Pyxo allows users to manage the lockers that house these products via the brand's digital tools, existing electronic payment options, or unique technologies.
Countless restaurant owners are already collaborating with Pyxo to develop a more ecological packaging solution. Though the company currently focuses on restaurants, it intends to reach out to shops and supermarkets in various settings in the future.
Pyxo Review: Ease of Use
Pyxo understands that one of the most significant barriers to adopting a sustainable solution for food packaging and management is the additional effort that may appear to be required. With this in mind, the company pledges to provide a daily user experience that is entirely convenient. The system has a simple interface for managing orders, and it's entirely free to use.
When you sign up for Pyxo, you'll be given a QR code that allows you to identify yourself on the Pyxo app, allowing the company to cater to your individual needs. Within the app, you may set up individual criteria and preferences and track and manage deposits in real-time.
Restaurant operators can outsource their cleaning needs to specialized firms, which will provide a batch of clean containers whenever they pick up the containers for the day. These contracting companies scan cups, containers, and anything else they're cleaning to be safe. Pyxo provides a complete packaging life cycle from start to finish.
Customers can also order takeout, bring it home in reusable containers, and locate the nearest collection point using an app. Pyxo is already considering gamification and small deposits to encourage customers to make the required returns.
Pyxo is also in the process of obtaining various regulatory approvals, such as ISO 27001 and ACPR certifications, to ensure that all of the data managed in its system is protected. Pyxo is committed to reinforcing its societal and environmental focus as a growing startup business with the pending B-corp status.
Pricing
There is currently no transparent pricing information to show how much each container will cost your company. This is due to the startup's request to contact them for a customized quote based on their specific requirements. You'll be given a QR code to use in the app to identify yourself and your containers once you've worked out your requirements.
Using the rest of the service is also accessible once you've purchased your reusable containers. You can keep your new packaging for the entire lifecycle of the products as long as you return the containers and use them as intended.
Users can use the locker network to develop zero-waste catering options, which decrease environmental effects and expense at the same time.
Customer Service
The heart of the Pyxo service is customer service and support, which is why so many firms have joined engaged with the brand, including Five Seasons Ventures, Eurazeo, and other market leaders. Every fast-food chain or restaurant that partners with Pyxo receive its own NFC code to track inventory, making it easier to service these consumers.
Pyxo began expanding its profile as a French corporate catering service provider last year, with press headlines from industry giants such as TechCrunch highlighting the brand's devotion to innovative service. Everything is as simple as possible, from tracking your containers to ensuring that they are cleaned. Pyxo wants as many people from France and the European Union to join up for the service.
According to Benjamin Peri, co-founder of the Pyxo brand, the goal is to create a large network of pyxobox owners who can invest in an environmentally friendly system with no hassle. If more restaurants get on board, the startup believes it won't take long to make a substantial difference in the environment.
Potential
Pyxo is one of the most well-known food tech startups in today's sustainability-focused sector. The epidemic prompted corporations to think more carefully about health, budgets, ecology, and sustainability, not to mention the increase of remote work and flexible employment.
Because a single client will have many outlets either across the country or around the world, fast food restaurant chains are likely to be particularly important to the sector Pyxo seeks to develop. These organizations may also encourage new actors to join the network, allowing Pyxo to continue to expand.
Pyxo is still in its early stages, with only a few eateries adopting the service, but the startup attracts a lot of attention and money. By the first of January 2023, the startup aims to be working with roughly 2000 points of sale in the restaurant business. Pyxo would continue to collaborate with catering and food tech firms if this worked out, but they would make up a smaller amount of the overall business.
Conclusion of the Pyxo Review
Pyxo has long been one of the most exciting businesses to join the reusable packaging space. Although it remains to be seen whether or not this service will be a huge success, it has a lot of promise. As it reaches out to a broader range of potential enterprises, the brand's ease of use and commitment to efficient customer service will help it grow.