Reading Time:
7
minutes
What is Salehoo?
Salehoo was founded in Christchurch, New Zealand in 2005. It has grown to be one of the most popular dropshipping and wholesale directories in the world. This was helped by the fact that they became one of the first companies to offer international wholesale contacts to their retailers.
Co-Founder Simon Slade was a former online seller himself and Salehoo was born from his frustrations of not being able to find a wholesaler who would cater for new businesses.
Salehoo has over 8,000 dropshipping and wholesale suppliers. These companies provide a wide range of recognisable brands that you can offer to your customers. These opportunities are currently available to Salehoo's 137,000 members.
Salehoo offers you the choice of over 1,000 trusted dropship suppliers. Salehoo has vetted each company and evaluated them to ensure that you are able to trust them. Salehoo has seen cases where people have used someone else and gone straight to the supplier only to discover that they were not genuine. This is where money can be lost.
Dropshipping is a great way to make money if you are looking to start one or if you already have one.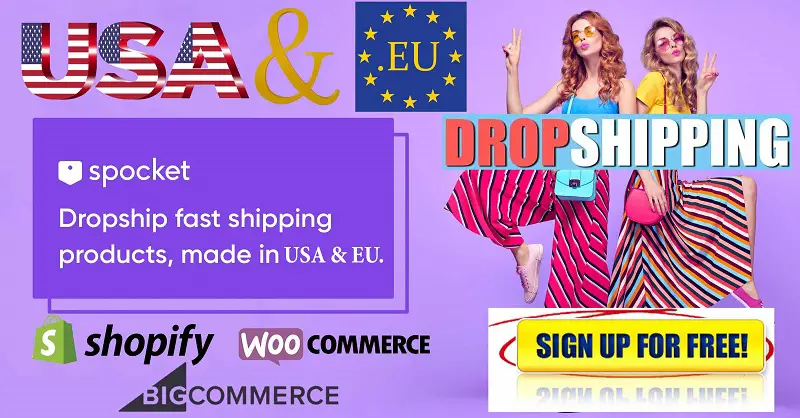 It looks something like this: Find cheap wholesale products from Chinese suppliers and sell them for massive profits to customers in the US, Europe, or Australasia.
This business model is still viable today. Nevertheless, this business model is increasingly being used by more people. We are seeing more Chinese products flooding the market.
This is not necessarily a bad thing. It does mean that it is becoming harder to distinguish your business from the rest, especially if you rely on crowded marketplaces such as Amazon and eBay.
You can make your products stand out by choosing suppliers who are located in the United States.
This is an option that doesn't require you to live in the US. Dropshipping local customers is a good option if you already have a customer base in America or are looking to enter the US market.
You're going to want me to tell you that the lure of cheap Chinese suppliers on Aliexpress or Alibaba is strong.
Dropshippers in the United States offer many benefits. I will share with you some of my favorite American suppliers at the end of this post.
Let's get to it.
Why dropship from the US?
The United States has many great suppliers and manufacturers, many of whom offer dropshipping services.
Dropshipping advocates will tell you that dropshipping is about buying low-cost products from Asia and then selling them to Western markets at substantial mark-ups.
Let's take a look at the advantages of American dropshipping suppliers to your online store.
Shipping Benefits
Shipping is an essential part of online shopping. Dropshippers in China have one major drawback: shipping. Customers may not receive their packages for days or even weeks. Customers can be dissatisfied with this and may not buy from you again. It is possible to work with US dropshippers.
For US customers, fast shipping
The average shipping time within the US is between 1-3 days. Your customer could order from you and have it delivered within a day. Satisfied customers are your best marketing tool. They can bring in repeat business and spread the word about your store.
Reliable Tracking Systems
Today's customers expect to be able track and trace their packages in the mail. You can share tracking information with customers from US courier companies such as UPS, FedEx and DHL.
There are many shipping options available
The US courier service offers a variety of shipping options, including next-day, second day, and third-day delivery. Some couriers even offer same-day delivery. The delivery time is generally faster and more expensive. It gives your customers the ability to choose depending on how urgent they need their package.
Product Benefits
Let's first address the elephant in this room. Dropshipping suppliers from America are more expensive than those from Asia. It is true. Product costs are higher due to the cost of labor, materials and rent. These added costs are offset by product benefits, which will enable you to charge higher prices to your customers. Customers are more concerned about fair trade and quality than ever before, so they will happily pay higher prices. Let's take a look at the benefits of US dropshipping suppliers.
Higher Quality
The quality of American manufacturers' products is well-known. Products from China, Taiwan, and Vietnam, on the other hand, don't generally have the same reputation. This is why it matters. Quality is worth the price. Quality can be more expensive. Selling products from China can be a race for the bottom in terms price competition.
Approval Stamp for "American-Made".
If the products were made in America, you can stamp your products "American-made". This seal of approval is appreciated by many customers, particularly patriotic Americans. This is a powerful marketing tool and selling point that will set you apart from other sellers on Amazon and eBay. People are willing to pay more for American products.
Retail prices are higher
As we have already mentioned, it is possible to charge higher prices for American-made goods. This is a major drawback to using Chinese suppliers. You may pay more for American-made products, but you can pass those costs on to your customers. This will ensure that your profit margins are the same or even higher with Asia-made products.
Additional Benefits
Improved Customer Satisfaction
Dropshipping from the USA can help you build loyal customers. Think about the benefits that come with US dropshipping suppliers. You will be more satisfied customers if you offer faster shipping and more shipping options.
It's easier to make sales
This is because fewer people are choosing to go American-made in eCommerce, while most sellers are sourcing their products from Chinese suppliers. It is easier to sell when you have a unique selling point and are able to stand behind the quality of your products. This is especially true if you have good marketing. Even if the claims of "Made in the USA", are a bit questionable, there's a reason why Levi's jeans are preferred to other brands. Levi's customers often tell themselves more about American-made goods than the product.
What to look for in a US dropshipper
Dropshippers that are based in the US don't necessarily have to be great suppliers. When vetting suppliers, you should follow the same steps as before. Your supplier is an important part of your business. You want to select the best one.
These are the main points you should be looking for in a supplier:
Trust and reliability
It is important to be able to trust your supplier. How can you prove this? Well, you could use a SaleHoo's supplier directory which has more than 8000 vetted suppliers, including US dropshippers. You could also look at TrustPilot or ask for references from the supplier. You can also check social media pages for customer reviews.
You can even visit the supplier to meet them face-to-face. It's a great way for you to feel at ease with them.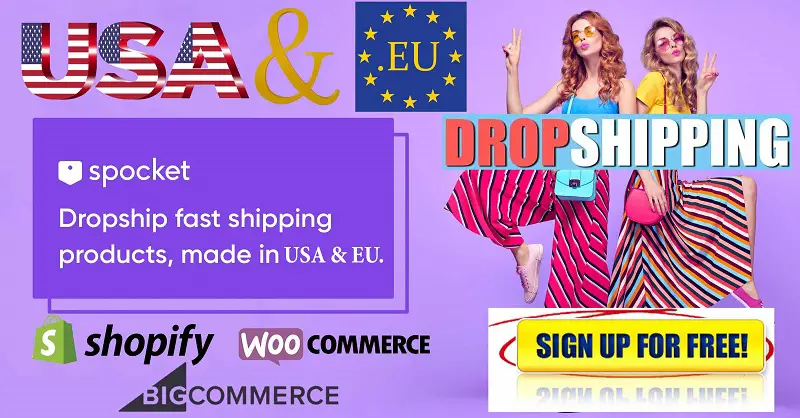 Communication and friendliness
While trusting your supplier can be a good thing, you want to make sure they are easy to work with. Are they cooperative and friendly, or hardworking and cold?
You may work with the same supplier for years. It is possible.
Chat with them on the phone, visit their factory or warehouse and meet up in person. The tone of their emails can tell you a lot about them.
Information and shipping costs
Dropshipping from the USA is a great way to get fast shipping. It's essential that your supplier is on top of things.
So that your customers can enjoy these benefits, you want to ensure they have all the shipping options available.
Ask for shipping costs and other information. You don't want shipping to cost more than it has to.
Production Capacity
Ask about your supplier's production capacity if they are also the product manufacturer. This refers to the amount of product they can produce at one time.
This is crucial as your business could experience a surge of demand if it takes off. If they are unable to meet the demand promptly, your business could suffer.
Additional fees
Dropshipping fees are a common fee that suppliers charge. However, it's important to know what the charges are upfront so there are no surprises. You should also ask if there are any additional charges.
You should avoid a supplier who sends you a list with obscure fees. They will be reducing your profit margins.
Policy on Warranty and Returns
Make sure you get all the information about the product warranty, guarantee, and returns from the supplier. Go through it carefully with a fine-toothed tooth. You want your supplier to be as responsible as possible if something goes wrong with their products.
SaleHoo has 10 verified American dropshipping suppliers
Below is a list of 10 US dropshipping businesses. SaleHoo staff has verified that "Made In USA" wholesale dropshippers are reliable so you can feel confident.
iFuncity (cameras, photography equipment, electronics)
iFunCity, a dropshipper based in the USA, has been serving customers in more than 60 countries since 2007. The supplier offers free customer support and blind dropshipping.
They sell a variety of products, including fashion accessories and in-demand electronics. They sell both branded and unbranded products. It is easy to browse the stock and choose which products you want to sell. You can also request a product data feed that is automatically updated each day.
Teledynamics (computers and electronics)
Teledynamics is a distributor of wholesale consumer electronics based in Austin, Texas. They offer over 80 product lines including Plantronics and Panasonic, NEC (AT&T), SBC, Sony, Motorola Siemens, Polycom and many more. There are no minimum orders. You can also opt for blind drop shipping at no additional cost.
They offer net terms for companies with good credit histories, credit cards and COD options. Once you become a dealer, they offer access to order access and a data feed. You will need to have a reseller identification.
FootwearUS (shoes and fashion)
This supplier is a family-owned wholesaler and manufacturer with over 40 years experience. They offer high quality wide width shoes at wholesale prices to retailers around the world. Blind dropshipping is available so that your customers won't know where the products came from.
FragranceNet (perfume and cologne)
FragranceNet was founded in 1997 and has shipped more than 10 million orders. Dropshipping and wholesale are available.
Dropshipping allows you to access the entire wholesale inventory of fragrances and aromatherapy products, as well as skincare, haircare, candles, and other beauty products. For US customers, shipping costs start at $5.95. Each additional item will cost $1.00. International shipping costs vary based on weight and destination country.
I&I Sports Supply Company (sporting goods)
I&I Sports Supply Company, a US-based supplier, is a distributor of airsoft products, arcades, martial art merchandise, and paintball products. They are experts in closeouts, soft products and accessories.
They also offer blind dropshipping services if you have your own website, or online store.
Whitney Brothers (baby gear)
Whitney Brothers is a dropshipper, manufacturer, and distributor of children's furniture. This furniture is perfect for schools, daycare centres, and nurseries. Whitney Brothers stands behind their products and offers a lifetime warranty.
New Concepts Distributors International (underwear)
New Concepts Distributors International, a Miami manufacturer, distributes underwear and shapewear. Their BBB.org rating is A+.
Dropshipping requires that you pay a $3.00 fee in addition to the product price. The good news is that there is no minimum order. They would be delighted to ship one unit to your customer.
Innovative Beauty (beauty products)
This supplier is committed to product innovation and research to provide quality products at an affordable price to consumers. Their patent tools are manufactured locally in Las Vegas, USA. While their kit components and polish are carefully sourced and made in the USA.
Dropship and wholesale pricing are available upon request. International purchase is possible.
Fashion Stories (jewelry)
Fashion Stories is a New York-based manufacturer of accessories, such as rings, necklaces and bracelets.
Dropshipping is available with no minimum order requirements. They do not charge additional fees for shipping and product prices.
Parkflyers RC (remote control toys)
Parkflyers RC is a reliable supplier of RC helicopters and airplanes as well as cars and toys. It is based in New Jersey. They manufacture almost all of their products. Because each product comes with a QC card that includes details about inspections and the number of factory employees, they can guarantee the quality of their products.
Blind dropshipping is available with a $99.95 setup fee. Dropshipping fees are not added to each order. Only the item and shipping fees must be paid.
All set!
You might now consider US-based dropshipping suppliers as an alternative to Chinese companies.
You don't necessarily have to choose one. It is possible to work with both US and Chinese suppliers simultaneously. This will allow you to determine which option works best for your needs and which option brings in the most cash.