Reading Time:
8
minutes
Are you looking for the right supplier to support your wholesale or dropshipping business? There is nothing to be concerned about. We're comparing SaleHoo and Doba because that's exactly what we are doing!
Dropshipper or wholesaler? You are certain to be looking for the best dropshipping company to support your ecommerce store.
It can be difficult to choose the right supplier from many others.
It can be difficult to find the right one for you. This is due in large part to dropshipping.
Dropshipping is a great way to start a business online. However, there are some things you should consider before jumping in. Consider these factors: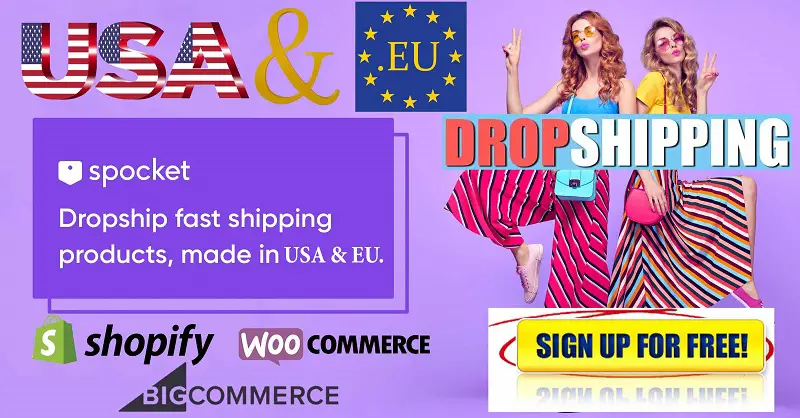 Selecting the right products to market
Selecting a legitimate supplier
Maintaining good relationships with your supplier(s).
Get your product shipped as quickly as possible by your supplier
More…
We have many options when it comes to suppliers' platforms. Let's take a look at two of the most well-known ones, Salehoo and Doba to see how the scale works.
Let's start by understanding some terms, such as Wholesale and Dropshipping.
You're probably here to start your wholesale or dropshipping business. Some people don't know the difference between the two.
Let's break it down quickly for them.
What is the difference between dropshipping and wholesale?
The difference between these business models lies mainly in how they handle inventory. Dropshipping and wholesale are both product acquisition businesses that deal with retails.
Dropshipping
This is an eCommerce retail business model that allows you to sell products directly to customers, without having to keep inventory. Instead, you simply sell the products and forward them to the supplier. The supplier will then ship the product to your customer.
However, your profit is the difference between what you paid the supplier, and how much you receive from customers. It's that simple.
Wholesale
On the other hand, it is the process of purchasing large quantities of products from one supplier and then reselling them at a high cost.
This will give you a higher profit margin than dropshipping. Dropshipping does not require you to manage or carter inventory.
Based on your objectives, you can choose your business. You will need a reliable and trustworthy supplier to supply your products.
This is why we are here again, looking at SaleHoo vs Doba. Let's begin by understanding the differences between these platforms.
What is Salehoo?
Salehoo, a dropshipping and wholesale directory service, is based in New Zealand but has bases in many other countries.
This saves time and reduces stress when searching the internet to find suppliers to do business.
Salehoo allows you to connect with suppliers, engage with their service and even develop relationships with them. It's a lot more difficult to do this if you search for them manually on Google.
Salehoo has over 8000 wholesale suppliers and 1000 dropshipping sellers, as well as more than 1.6million products in its inventory. It's quite a bit, isn't it?
SaleHoo is not just a dropshipping platform. It also hosts wholesale suppliers that connect them with businesses who buy bulk at a discounted price.
SaleHoo was founded by Simon Slade in order to solve dropshipping issues.
What is Doba?
Doba, a dropshipping platform developed in the USA, simplifies the entire dropshipping process. It has a large inventory of more than 2 million products, and it integrates with suppliers around the globe.
Doba doesn't directly ship the goods to you. Doba will do that once you have placed your order.
It is a supplier directory. However, it also functions as a marketplace such as the Spocket site where you can import products to your dropshipping website.
Therefore, it is impossible to connect with suppliers and even less forge relationships.
Doba has a wealth of educational resources, which make it a great place to dropship, especially for beginners.
Hopefully, this will give you an overview of dropshipping and the steps to make it a success.
It's time to explore these features and go deeper.
Salehoo – Main Features
Here are some of the key features of SaleHoo in comparison to its competitors (Salehoo and Doba). Let's take a look to see if SaleHoo really has an advantage over Doba.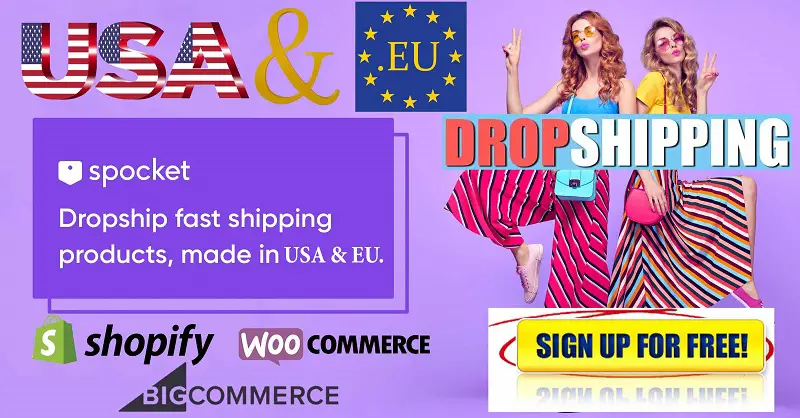 Dropshipping Suppliers
SaleHoo offers over a thousand dropshipping suppliers for you to choose.
Salehoo screens all applicants and vets them, ensuring that you have an online community that you can trust.
All relevant information about them is also available, viz:
Their product range
Shipping methods and destinations
Customer reviews
Information about the company
Wholesale Suppliers
SaleHoo has a large list of verified wholesalers.
Wholesale suppliers enable you to order large quantities of products and have them shipped anywhere in the world. These products are available at wholesale prices.
SaleHoo currently has more than 8000 wholesale suppliers. A search box is available with advanced filters that will make it easy for you to find the supplier of your choice.
You can narrow your search by using the advanced filter to find suppliers in specific locations.
This dashboard can be used to organize your favourite suppliers. It makes it easy for you to communicate with suppliers that you are interested in working with.
SaleHoo has over 1.6 million products.
Market Research
Before you buy products, it is important to understand the market. This feature is available in every sales directory service, but Salehoo excels at it.
It provides a comprehensive analysis of the products that are currently in fashion on the market.
It tells you which products are most popular and has low competition rates, so you don't have to spend time and money trying to be noticed.
You can also get a monthly sales report that alerts you to the trending products for the coming season.
You can filter your search by price based on unit price. This is great news for beginners!
Dashboard
SaleHoo has a very user-friendly dashboard.
You can quickly access the information you need to build your e-commerce business through the product session and training session.
The product session, for example, tells you how well your sales are handled. The training session gives you useful information on how to make sure that your products and store stand out.
You can see how far you've come with your training courses. You can communicate directly with your suppliers and find your favorites suppliers (those that you have saved).
You don't even need a demo video in order to see how SaleHoo works.
Directory
This is very important. Search for a product to get a list with vetted suppliers.
You can filter your search results based on:
Product category
Localization
MOQ (minimum order quantity)
Requirements for tax ID
Worldwide shipping
Resources
Salehoo does a great job on this. Their users are their top priority.
SaleHoo offers free online courses that include video sessions on how to set up and run an e-commerce or dropshipping business.
SaleHoo's founder is an expert in eCommerce business. The courses include case studies and examples that show how successful entrepreneurs have built dropshipping businesses.
Here is a listing of features from their resource toolbox.
Guides available for free
How to use the platform: Promote your products, sell at major sites, e.t.c
Community
Salehoo allows you to connect with other users in an online community just like any other, so that you can learn from them
Customer support
Live chat, contact form and email support are available. For now, live chat is only available during the week (12 hours), and 24 hour live chat on weekends.
Shopify Integration
SaleHoo recently added this feature. SaleHoo recently added Shopify integration that allows you auto-import your product to your Shopify store.
This means that you don't need any additional tools to accomplish the task. SaleHoo lets you link your Shopify store to Aliexpress and import your product to Shopify.
This comes with a downside: it costs more than the original SaleHoo price.
Let's now move on to Doba.
Doba – The Main Features
Here are some of the key features of Doba compared to SaleHoo. Let's take a look to see if they really are a unique platform.
Product Data
Dropshipping is possible with Doba's large product catalog. Their database contains over 2,000,000 products.
Doba's product catalogue is organized by product niche. You can filter your search for the most popular products by choosing the product niche that interests you.
These products can be divided into 8 different categories.
Automotive
Beauty & Health
Clothing, shoes, and jewelry
Computer & Office Supplies
Electronics
home, garden, & tools;
Pets
Sports.
Yes, Doba has a huge selection of products.
It's easy to find products that match your brand. Their team of sourcing specialists will compile a list of the best-selling products as well as suppliers for your niche.
List of Elite Sellers
It is certain that you would love to be informed about the top-selling products, top sellers, latest trends, and other information.
Doba can help you with that, too. Each month, you will receive an email with all the information above and more.
Supplier Scorecard
These are the best suppliers can offer to customers.
Doba takes the time to show you their performance after they have done all the background checks on suppliers.
This is a good choice for Thomas the Doubting Thomas.
Inventory Management
This is a more favorable option for suppliers. They can adjust their inventory to reflect current status. It also serves as buyer protection for drop shippers.
Suppliers can limit the stock they have in order to avoid selling out products. Merchants can also set up alerts when their inventory approaches a predetermined minimum.
Integration
Nearly all of the 100+ major e-commerce platforms can be supported.
Shopify, Magento and Amazon, Big Commerce, WooCommerce and many other services.
Supplier Friendly
Doba serves both sellers and suppliers well. While the above features were primarily designed to protect sellers, Doba does not neglect suppliers.
This ensures that every supplier's need is met. He also has the ability to decide to whom and how to market his products.
He can even:
Doba's monthly newsletter will feature you.
You can enjoy in-house order management, fraud prevention and customer support.
Salehoo and Doba – Pricing
Doba charges a monthly fee of 29$, while Salehoo charges a recurring yearly fee of 67$. It includes all its features.
Salehoo is more than its billing. Salehoo is different from Doba, where you have to become a member in order to unlock educational resources about drop-shipping. Salehoo lets you access all the content for free.
It is possible to cringe at the idea of paying 0.99$ for every order in Doba.
SaleHoo pricing
There is a recurring annual fee of $67 and a lifetime access fee at $127. Both plans offer all benefits.
Monthly subscriptions are required for their ecommerce stores. They start at 27$ and go up to 47$ and then to 97$ respectively for premium, standard, or basic.
A 30-day trial is also available
Doba Pricing
Doba offers four subscription plans, viz.
Basic – $29/month
Advanced – $69/month
Pro – $249/month
Enterprise – custom quote (API Integration, Sandbox Dev Environment & Account Manager)
A 30-day trial is available.
Salehoo vs Doba – Differences
Let's now take a look at what makes each platform better than the other.
Access to Suppliers
Doba is far behind Salehoo in terms of supplier access.
Doba is a sort of intermediary between the drop-shipper, and the supplier. This is a bit ridiculous.
Drop-shippers are supposed to act as the link between customers and suppliers.
This means that you don't have direct access to suppliers, which is a huge drawback.
Customer Support
Doba gets another thumbs down
Customer support at Salehoo is excellent. You can access the best customer service, no matter what plan you choose, via live chat, phone, or email.
Live chat is expensive, as well as a call. Customers complain that email support is not reliable and only available on the lowest plans.
Customer Reviews
Doba is out of the running. Salehoo has almost all of the votes. Doba has fewer positive reviews than SaleHoo.
Margin of Profit
Dropshippers will not find Doba a paradise. Products are already expensive enough that you may not be able to make much profit.
Shipping locations
Doba is based in the USA and ships only within the US. This means that you can be sure your products will arrive faster in the US.
Salehoo however has drop-shippers and suppliers from all over the world and is not limited to the US.
These are just a few examples. Doba can be your local supplier if you're looking for an American supplier that is sourced locally.
Wholesale and dropshipping
It's Salehoo. Salehoo can be used by both drop-shippers who are looking to wholesalers and wholesalers who are looking for drop-shippers.
Doba is a one-sided directory that is only for wholesalers.
Conclusion
Kudos to you for making it this far.
What advice have you read? Which one should you choose? You might be a beginner who has very few resources and would like to choose Doba's lowest plan. It might not be for you.
You may be more interested in building relationships with trusted suppliers. Who doesn't like that? Salehoo may be the right choice for you. You would like to ship to other locations? Still Salehoo
No matter what your choice may be, you are still dealing directly with genuine suppliers.
This is it for Salehoo and Doba. What do you like best about either of them? Please share it below in the comments box.