Reading Time:
4
minutes
Are you looking for a reliable dropshipping supplier that offers quality products and hassle-free shipping? Look no further than Saleyee! As one of the leading suppliers in the industry, Saleyee provides an extensive range of products to choose from, making it easy for anyone to start their own online business.
In this blog post, we'll take a closer look at Saleyee's services and find out if it's worth considering as your go-to dropshipping supplier. So sit back, relax, and let's dive into our review of Saleyee!
What is Saleyee?
Saleyee is a trusted dropshipping supplier that offers an array of products for online retailers. The company aims to provide hassle-free services, allowing entrepreneurs to focus on growing their business instead of worrying about logistics and inventory management.

What sets Saleyee apart from other suppliers is its commitment to quality. It carefully selects each product it offers, ensuring that they meet the highest standards in terms of durability and functionality. From electronics to clothing, Saleyee has something for every niche.

Another advantage of using Saleyee as your dropshipping supplier is its easy-to-use platform. Its website features a simple interface that allows you to browse through products easily and quickly place orders with just a few clicks.

If you're looking for a reliable dropshipping provider that prioritizes quality products and seamless shipping processes, then Saleyee might be the right choice for you!
What Products Does Saleyee Offer for Dropshipping?
Saleyee is a dropshipping supplier that offers a wide range of products for online businesses. From clothing and accessories to electronics and home goods, Saleyee has something for everyone.

In terms of fashion, Saleyee offers trendy pieces such as dresses, tops, and skirts in various styles and colors. They also provide a selection of swimwear, activewear, and lingerie options.

For those interested in beauty products, Saleyee has an array of makeup tools and skincare items available. In addition to this, they offer options for hair care including hair extensions and wigs.

Saleyee's electronic category includes gadgets like smartwatches or Bluetooth headphones among others. For the home section they offer useful appliances ranging from garden supplies to storage solutions.

Furthermore, Saleyee provides baby essentials such as toys, clothing sets or feeding equipment on its website too!

With their diverse product offerings it's clear why Saleyees's popularity continues to grow rapidly within the e-commerce industry!
How Does the Saleyee Shipping Process Work?
Saleyee offers a convenient and reliable shipping process for their dropshipping clients. Once an order is placed on your website, you simply need to provide the customer's information and Saleyee takes care of the rest.

Saleyee ships globally, so no matter where your customers are located, they can receive their items from Saleyee. They offer both standard and express shipping options at affordable rates.

Upon receiving the order information, Saleyee will package the item securely and ship it out within 24-48 hours. You will receive tracking information which you can then pass along to your customer for them to track their shipment.

One great feature of Saleyee's shipping process is that they handle all customs procedures and fees themselves. This means that neither you nor your customers have to worry about any unexpected custom charges upon delivery.

Saleyee's shipping process is seamless and hassle-free for both dropshippers and customers alike. It allows you to focus on running your business while leaving the logistics up to them.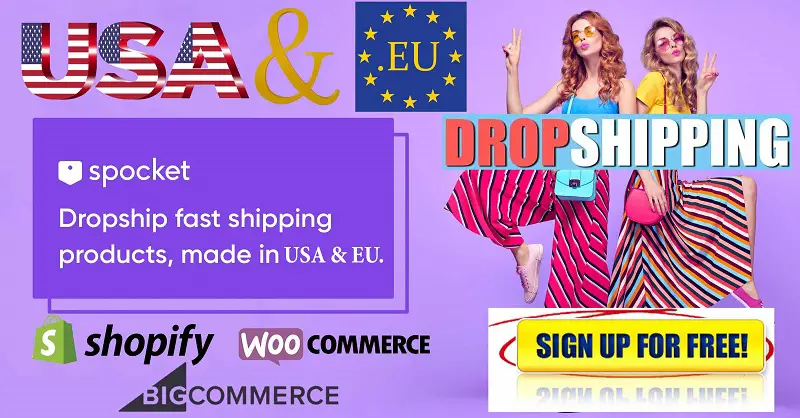 Saleyee Customer Reviews
Saleyee has garnered a considerable number of customer reviews online. Many customers praise the company for its wide range of products that cater to various niches. Customers love how easy it is to use Saleyee's platform and appreciate the detailed product descriptions, which make it easier for them to market their chosen items.

Some customers have also noted that Saleyee's prices are very competitive compared to other dropshipping suppliers in the industry. This allows them to set more affordable prices for their own customers while still earning a decent profit margin.

However, some Saleyee customer reviews point out issues with shipping times and occasional delays in delivery. While this can be frustrating for both sellers and buyers alike, many reviewers note that these issues are not unique to Saleyee but rather common among most dropshipping companies.

Despite some challenges faced by some customers when using Saleyee as their supplier, the majority of reviews show positive experiences with this company.
Is Saleyee Worth for Dropshipping?
When it comes to choosing a dropshipping supplier, there are many factors that come into play. Saleyee is no exception, and you may be wondering if it's worth using for your business.

One important factor to consider is the quality of the products on offer. Saleyee offers a wide range of products from electronics to clothing, but how do they stack up against other suppliers in terms of quality? Checking customer reviews can give you an idea of whether or not their products meet expectations.

Another key consideration is pricing. While Saleyee does offer competitive prices for their products, it's important to compare them with other suppliers to ensure you're getting the best deal possible. Keep in mind that lower prices may also mean lower profit margins for your business.

Shipping times and reliability are also crucial when considering a dropshipping supplier. Saleyee has multiple shipping options available and claims to have fast processing times, but again, checking customer reviews can provide insight into whether this claim holds up in practice.

Deciding if Saleyee is worth using for your dropshipping business will depend on individual preferences and needs. It's always recommended to thoroughly research any potential suppliers before committing to ensure they align with your goals and expectations as a business owner.
Conclusion
After analyzing the different aspects of Saleyee as a dropshipping supplier, we can conclude that it is definitely worth considering for your business. With an extensive range of products available and a streamlined shipping process, Saleyee ensures you have access to high-quality items at competitive prices.

Their customer service is also reliable and responsive, which adds to the overall positive experience of using Saleyee as your dropshipping supplier. The only downside could be the limited payment options available.

However, if you are looking for an efficient and trustworthy dropshipping supplier with great product quality, then Saleyee is definitely a solid choice. We hope this review has helped you in making an informed decision about whether or not to use them for your business needs. Happy Dropshipping!