Reading Time:
9
minutes
An eCommerce store owner would not want to hear from a customer asking to return their order. Dropshipping returns are a nightmare. They can make customers feel like they did not have a positive experience with your product. You don't have to panic, as you can still make a positive impression and earn a return customer. It is important that you, as the store's owner, keep your business professional. Keep a positive outlook when dealing with dropshipping returns and offer the best customer service. You can turn an unhappy customer into a long-lasting friend and avoid negative comments and feedback on your social media channels. Positive feedback is important for your marketing strategy.
No matter if your business is dropshipping, brick-and-mortar or not, refunds and returns are essential. These issues can be difficult, especially if your dropshipper is involved. This is why we have created this guide. This article will help you understand the basics of dropshipping returns and create a clear dropshipping policy.
For returns, prepare in advance
Before you sell and activate your online shop, you need to consider all possible scenarios. Pay attention to their return policy when choosing a supplier. Dropshipping is a business that requires you to be attentive and understand their return policy. You don't want any goods returning to you, which can negatively impact your profit margin.
Know the return policy of your supplier
You should be familiar with the return policies for each supplier if you work with them. Each supplier operates differently, so it is up to you to ensure that you are always aware of the latest information. Dropshipping is where your supplier sends the products directly to you. Your policies will also have an impact on yours.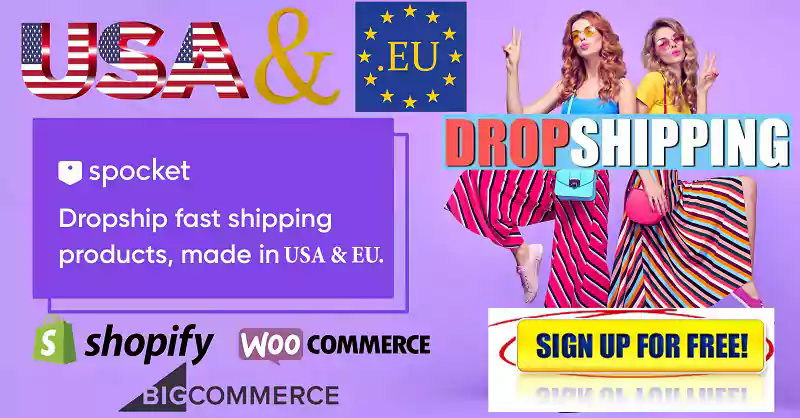 This is all you need to know regarding your supplier's return policy.
Find out if there is a restocking fee, and what it is.
What length of time do they accept a refund after the customer has received their order?
If the item is returned, the customer must pay the shipping cost.
You should check if they allow returns for non-defective orders placed in error.
Learn step-by-step how they handle the entire process of returning and how long it takes.
When doing business with suppliers, ensure that you know all of the points.
Create your dropshipping return policy to match your suppliers
It is important to clearly define your expectations for every customer who visits your store's website. This can be done by having an easy-to-understand return policy. This is important not only to avoid future misunderstandings but also to positively impact your customers' buying decisions. It is not a good idea to shop in a place where there are no options for return or refund. A study also found that 68% consumers review the return policy before making a purchase. It is important to have an easy-to-understand, and easily attainable return policy on your eCommerce store's website. Let's now look at what you should include in your return policies.
Be sure to discuss the following when creating your return policy
You can return any item that you sell if it is exempted from the return policy
If there are associated costs for your customer, how much will they pay in return?
You can send a replacement for the refund
What time will it take to process the refund?
Which countries are the best for your customers to return their products?
The return window's length
Your customers should always have room for error. Never give your customer the exact same return time as your supplier. In case your customer forgets or delays in returning the package, always calculate with a few days less than your supplier. If your dropshipping supplier has a 14-day return policy, you can set yours at 10 days to ensure that customers return the package on time.
You should calculate the return window that is the shortest if you have multiple suppliers. You can ensure that dropshipping returns are received by your supplier on time. Also, you won't have to pay for unsold products.
Monitoring the returns
You can either give your customers a waybill or accept only tracked courier returns if you want to receive them yourself. Your customers will not be able to claim that the package was lost in transit. This will allow you to track the return route. You can ask your customer to return the product directly to your supplier. Make sure you follow up with each party on a regular basis. This will allow you to stay on top of the return process.
Dropshipping returns: Return address
It is not a good idea to immediately provide a return address for your website. You cannot give different addresses for different products if you work with multiple suppliers. This will confuse your customers. Customers should contact you before returning any item. You can help your customers to resolve the problem professionally and monitor the quality of your suppliers.
A FAQs page is available
A FAQs page is essential for many reasons. A FAQs page is important for clarifying any additional questions your return policy does not address. It also directs your customers to your return policies page. This page will provide additional information to your customers, as well as explain your return procedure and conditions.
The dropshipping return process
Once you have established a solid return policy, it is time to make sure that your customers are well informed about the process of returns. Let's look at how to handle dropshipping returns. It isn't as simple as if your stock were in your warehouse. First, we need to identify the most common reasons for return and then we will discuss the best ways to handle them.
You need to understand that even though the product you sell may be in good condition, your customers might still want to return it. Statistics indicate that more than 30% of goods purchased online are returned after the purchase, compared to 8.9% in brick-and-mortar stores. Let's now look at the reasons why an item should be returned. You might believe that returning a defective or damaged product accounts for the largest percentage of returns, but in reality it only makes up 20%. The second reason is the product's appearance different from the one displayed on the website. This accounts for 22%. This is 23% of all returns. 35% of customers also have other reasons for returning products.
Nevertheless, these are the main reasons you need to understand why dropshipping returns occur.
Getting the wrong item
Most often, customers order the wrong item and end up receiving the wrong item. You cannot try on an item you order online. Customers may be dissatisfied with the product. Your customer may be unhappy with the fit or size of the item, but it will eventually lead to a return. Your supplier will most likely not pay for the return cost in these instances. These cases will not be covered unless your supplier has a policy. We cannot stress enough how important it is to know your suppliers' return policies. You should not cover the return shipping fees if you have a good fit chart or clearly stated the dimensions of the products that you offer. This is a clear indication that your customers made the error.
The item that was received was not what it claimed to be.
Dropshipping returns can be extremely frustrating when this happens. You can make this mistake by not listing the product correctly or by your supplier not providing sufficient information. You must first determine the root cause. It could be your mistake if you import your listings from your suppliers' databases automatically. Whatever the reason, you need to take ownership of your brand and shop. You will gain credibility and a return customer by this approach.
If your supplier is responsible, they should issue a replacement or refund to your customer. You might consider looking for a new supplier if they refuse to do so. Be sure to judge correctly and don't attack your supplier without a reason. This could lead to a breakdown in your working relationship as well as your long-term collaboration.
Received damaged or defective items
This should not happen if you work with a reliable supplier. But mistakes can still happen in production and during shipping. You must ensure that your customer receives compensation or a replacement product. Your customer will usually contact you after a damaged item has been returned. You will then need to contact your supplier. If your supplier has more stock of the model, you can send a replacement item. If they do not have the item in stock, you can request them to send a replacement. You must provide exceptional customer service to ensure that they return to your store again.
Do not be problem-oriented, but the solution
The problem will be solved, not the problem. Your customer may not be aware that you are a dropshipper. Don't blame your supplier. You must take responsibility and ensure that your customer receives a replacement or a refund as soon as possible. To ensure that your customers have a pleasant experience in your store, even if they receive a defective or damaged product, you should contact them immediately.
Find out if a product is worth returning
It all depends on what kind of products your are selling. Dropshipping returns might not be worth it if you sell low-cost products. It is important to determine if the product is worth the return cost. If the product is not worth returning, either refund the customer or offer a replacement.
Return the products
It might be a good idea to receive your first dropshipping returns. This is a good idea, at least for the initial stages. You can then monitor the honesty and quality of your suppliers. They won't be able tell you if the product arrived in good condition or if it was defective.
You can also speed up the return process by sending the goods directly to your supplier. Although this may cost you more than asking your customer for shipping directly to your supplier, it will calm your nerves. If you haven't done a return yet with your supplier, you can view the entire process first hand. This will enable you to see the entire return process right from the beginning, and can help you determine how long it might take or whether it may be too difficult for your customers.
The actual return process
You will have an idea of how it works if you've ever returned anything, whether it was dropshipping or shipping it back to a warehouse. Your customer should request a dropshipping refund. You must first apologize to your customer for any mistakes, regardless of who did them. Next, you must evaluate the value of the product and decide if it is worth returning. Contact your supplier to initiate the return process.
After you have received authorization from your supplier, either ask your customer for the product to be returned or, if the product is already with you, you can ship it yourself. Your supplier will likely provide you with an RA number which you will need to show on the package. You should track the route of the package with the tracking number that you received from your customer once it is sent. You can then ensure that your package arrives on time and is not delayed or lost in customs. Once the package is received by your supplier, you can issue a refund to the customer or send a new item. To ensure the return or replacement is received well, make sure you follow-up with your customer.
Refunds without return possible
We discussed it before, but some goods may not be worth the hassle of returning them to either you or your supplier. Dropshippers can offer your customer a refund without having to return the dropshipping returns. Ask customers if they would like a replacement item but keep the product they have already received. It is a good idea for you, as they will not be refunded their money. You might still make a profit on the purchase. Be careful, and ask for photos as proof before sending a new product to them or refunded their money.
Aliexpress Dropshipping Returns
How to manage returns and refunds in Aliexpress dropshipping company: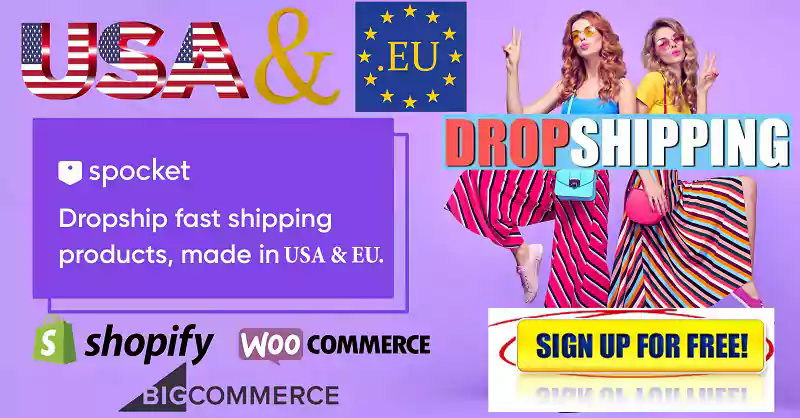 Let's now look at the best ways to handle refunds and returns in your AliExpress dropshipping shop.
Accept responsibility
Dropshipping is a business that doesn't require you to stock items or manage shipping and packaging. The buyer may not be aware of any of these facts. Always take full responsibility for any return request made by a buyer.
Do not try to put the blame on the supplier. Your buyer will think you are trying to get out of a sticky situation. Instead, admit your mistake. Accept the error of your supplier and work with them to find the best solution for the consumer.
It can be daunting to receive your first return request from a dropshipping business. It is a part of your business that you can turn into an opportunity to impress customers with exceptional customer support and a quick solution.
This guide will cover all aspects of handling returns and refunds in AliExpress Business. I hope you find it useful and can use it to help you quickly and effectively deal with these issues.
One quick reminder: Your customer should always be your top priority. You must work with your supplier to provide a quick solution and make sure your customer is satisfied.
Dropshipping Return Rate
Our customer now wants to shop at this store. After all, they have already placed an order. Shopify allows you to use the customer complaint as an opportunity for you to correct a mistake and make a customer a returning customer.
Here's how. Click the link marked "Discounts" on the left. I am not giving any refund so I will press 'Leave Page' and then 'Create Discount Code'. We want to give the customer a discount code to show our sincere apologies and to encourage them to return to our shop and shop. You can name your 'Discount code' anything you want, but I'm going to use 'Green Kitchen'.
For types, I prefer to keep it at that percentage. Consider offering your customer a 20% to 25% discount, and then applying that to all of their orders. You don't need to add any minimum requirements. However, you should select customers for customer eligibility.
You can either search for customers here or click "browse". If I click "browse", a list of people who signed up for my email lists actually appears. You can scroll down to see the customer for whom I am offering the discount, and then click 'Add.
You can limit the number of coupons per customer under 'Usage limits.' If they are not using it once, then enter the start date. Simply click 'Save discount code' to inform your customer by email that they can use Green Kitchen for 20% off their next order. Add that you are sorry they were not satisfied with their first purchase.
This is what I will say again. Returns and refunds are an essential part of any retail business. The average return and refund rate for ecommerce websites is between 6 and 8 percent. This includes dropshipping. You're setting yourself up to fail if you think that dropshipping refunds and returns can be avoided. If you follow the steps we have outlined in this lesson, your chances of securing repeat customers are high.
To sum up
Handling returns is not something you enjoy and would not want to do. We hope you now have all the information you need to set up a dropshipping return policy that is stellar and manage drop shipping returns in the future. We encourage you to share our article with other dropshippers that you know, if you find it useful.
Remember that returning products are a great way for customers to remember your store. Even if the transaction went smoothly, customers might forget about a purchase after a few days or weeks. If you dealt with the return process professionally and made sure your customers were happy, they will always remember you. They will be proud to share this with their friends.