Reading Time:
14
minutes
Do you need a dependable point-of-sale system? If that's the case, Shopify POS could be the answer.
This is how it functions. You'll receive a link to download the Shopify POS app to your mobile device. This allows you to sell all of the items you normally sell on your Shopify store in person.
It's straightforward.
The baseline version of the solution, Shopify POS Lite (or Shopify POS), is included in all Shopify packages.
Simply browse your Shopify product catalog, select the item(s) the shopper wishes to purchase, process their credit card, and issue a receipt.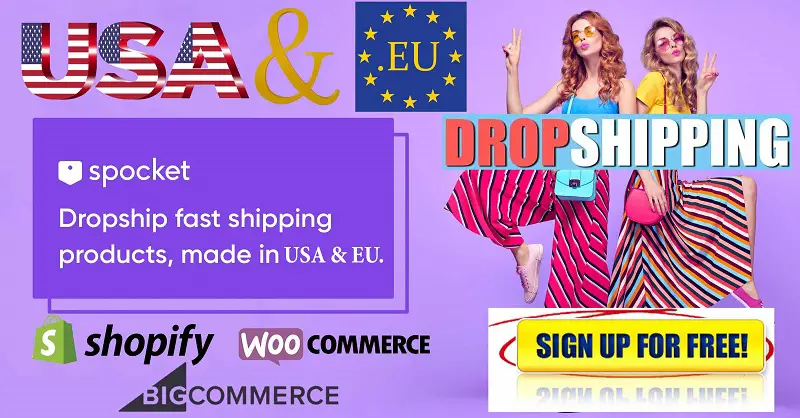 All of this is possible thanks to Shopify POS.
Shopify POS connects nearly every facet of your online and offline transactions through its platform.
What's Shopify POS?
As you may be aware (see our Shopify reviews), Shopify is one of the most popular online sales systems available. It has been a major player in the e-commerce business since 2005. With their Shopify POS app, they've been branching into brick-and-mortar retail since 2013.
In a nutshell, Shopify POS is an app that you can install on your iOS or Android mobile. It's an excellent approach for allowing business owners to sell things in person virtually anywhere. Shopify POS is a terrific alternative for selling items at a local market or from your brick-and-mortar store.
From the comfort of your smartphone or iPad, you can construct a shopping cart for each of your customers, receive payment (using a choice of options), and generate recipients.
This app has the added benefit of syncing with your online Shopify store. You can track and manage orders and inventory across all of your sales channels.
It's worth noting that if you want to start adding hardware to this system (such as a chip and pin machine), you'll need one of the more expensive payment plans, such as the 'Shopify plan' or higher (more on this later…).
Shopify POS or Shopify POS Pro?
Depending on your requirements, Shopify POS comes in two forms. The regular Shopify POS may be ideal for you if you want your POS system to be simple and don't want to spend extra for payment processing.
There is no additional charge for Shopify POS as a basic package; the "lite" version, as it is known, is included with all Shopify plans.
Features of Shopify POS Lite include:
The list of features is endless, which is one of the reasons Shopify has such positive user feedback. You get a comprehensive POS with minimum transaction fees, a free SSL certificate, and a strong function Object.
You can upgrade to Shopify POS Pro if you want a more advanced experience.
How Do I Get up and Running with Shopify POS?
First and foremost, you must download and install the Shopify POS app. You'll be prompted to log in if you already have a Shopify account. So go ahead and try it.
The app will then populate with all of the things you sell. Use your free trial if you don't already have a Shopify account. Even if you don't sell online, a Shopify account is required because it serves as the control panel for your Shopify POS system.
You'll be relieved to learn that the amount of goods you can create is unrestricted. However, the number of things you may list before your device starts to have performance concerns is limited. Additionally, the number of sites where you can sell is limited. The flexibility you have here is primarily determined by the payment plan you've chosen.
Shopify POS integrates with a variety of retail hardware for your convenience, including:
Cash drawers,
iPad stands,
Receipt printers,
Barcode scanners,
You get the idea!
Because Shopify POS can be installed on various devices, you can use it to run many cash registers simultaneously (at no extra charge). Furthermore, your store activity from all of your devices is instantly synced with your Shopify admin.
You can still process sales without these devices if you don't have them. You may set up bespoke payment alternatives with Shopify POS, such as cash, debit cards, and IOUs.
You'll need to utilize a Swipe card reader if you're using Shopify POS for Android rather than iOS. On the other hand, all you need with an iPad or iPhone is the Shopify POS app and a Shopify account.
What Payment Methods Can Customers Use?
Customers can pay in almost any way if they're using an iPad or an iPhone. Customers in the United States and Canada can simply swipe their credit cards to complete transactions.
If you're doing business in the UK or Ireland, you can use the EMV-compliant Tap, Chip, and Swipe card reader to accept contactless payments and credit cards.
If you're doing business outside of these nations, you'll need to hire an external credit card terminal from a reputable payment processor.
If you're utilizing an iPad or iPhone, you can also offer your customers a split payment option. Allowing clients to pay for a single transaction using multiple payment methods is rather simple.
Shopify POS Pricing
For Shopify users, Shopify POS provides a convenient checkout solution. All Shopify plans include the Shopify POS. That implies that you'll receive your own POS system included, regardless of which Shopify version you choose.
The standard POS version of Shopify POS is included in all plans. This contains functions such as:
For improved customer service, create customer profiles.
Your small business's product and order management
Hardware attachments and a mobile POS
Credit card rates start at roughly 2.4 percent + 0 cents in person.
The Shopify Lite Plan
The cost of Shopify Lite is $9 per month. However, this package does not include an online store.
Unfortunately, this plan charges the highest credit card fees to its clients. Every purchase you make will include a 2.7 percent fee. Additionally, you must use one of Shopify's payment gateways.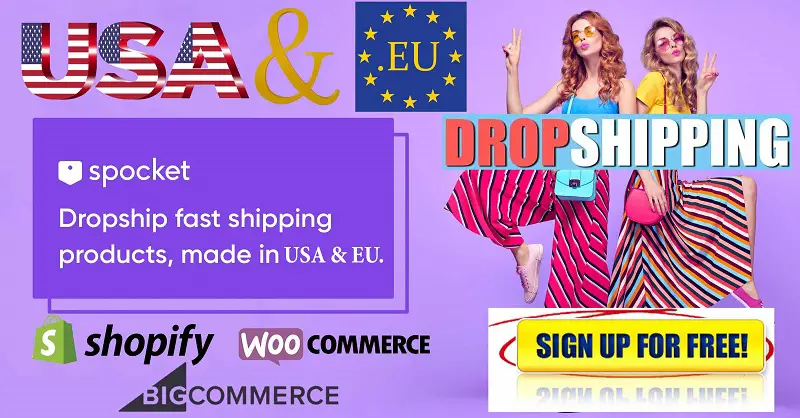 On the bright side, you can register as many things as you want and utilize as many devices. Plus, you have access to their customer support services available 24/7- great!
The Basic Shopify Plan
The next level up is the Basic Shopify option, which costs $29 per month. You will, however, receive a digital store, unlike the 'Lite Plan.' When you make an online purchase, credit card rates are 2.9 percent + 30 percent. On the other hand, in-person transactions have the same pricing as the 'Lite Plan.'
This package includes all of the benefits of the 'Lite Plan,' plus two staff accounts and sales channels on Facebook, Pinterest, and Twitter.
The Shopify Plan
The Shopify plan costs $79 per month, a significant increase. You'll get all of the perks of the 'Basic Shopify Plan,' but your credit card rates are significantly lower:
Additional cost for using an external payment gateway: 1%
You will also receive:
Reports from professionals
Recovering abandoned carts
Overall, this is a fantastic value!
The Advanced Shopify Plan
Advanced Shopify is the second most comprehensive payment option available. It will set you back $299 per month.
It has the best credit card rates of all the payment plans provided, which is unsurprising:
In-person sales: 2.4% + 0¢
There is a 0.5 percent fee for utilizing an external payment gateway.
Along with everything else in the Shopify Plan, you'll get:
A powerful report generator
Rates calculated by a third party
This is more appropriate for larger companies!
The Shopify Plus Plan
Shopify Plus is the most advanced payment option, and it's best for big enterprises. Because it's custom-made for you, you'll need to contact Shopify to finalize the details.
One of the greatest advantages of Shopify Plus is that it contains the more complex version of Shopify POS, in addition to essential features like customer loyalty discount codes, a robust ecommerce platform, and the ability to sell through social media.
Shopify POS Pro Pricing
While Shopify POS is included with all Shopify plans, there is a method to enhance the features and functionality you receive. Shopify POS Pro is a more advanced version of Shopify's conventional point of sale.
To use the sophisticated version of Shopify POS, you must first purchase one of the Shopify packages and then pay an additional $89 per month per location. The more stores you wish to serve with Shopify POS pro, the more you'll pay.
Although the Pro edition of Shopify POS is more expensive, it has more capabilities than the basic service does not. This includes assistance with:
Countless retail employees
Inventory management with intelligence
Selling through several channels.
Permissions and roles for employees
Features of omnichannel retailing
If you already have Shopify Plus, you won't have to pay any more fees to get any of those capabilities. As part of the package, POS Pro is provided.
Points to Consider…
State sales tax is not included in the pricing shown above, so consider when planning your budget. However, you may be glad to learn that if you choose Shopify's annual plan, you will receive a 10% discount, and if you choose the biannual plan, you will receive a 20% discount.
Each price plan has the option to add the "Retail Package," which costs $49 per month and includes the following:
A two-week free trial is available if you don't currently have a Shopify account. You are not required to register your credit card, so there will be no unexpected charges to your account!
The Benefits of Shopify POS
The following are the overall advantages of Shopify POS:
You can get high-quality service at an affordable price.
The app has a user-friendly design.
Their customer service is unrivaled.
Shopify's app is always updated to address any difficulties as quickly as possible.
This program integrates seamlessly with your Shopify store.
Shopify POS provides a great deal of versatility. You can choose from five different POS tiers and a variety of features. As a result, there is certain to be a POS solution that meets your business's needs and your budget.
We love that Shopify users who choose the Shopify or Shopify Advanced plan save a lot of money on POS hardware. A cash drawer, receipt printer, and barcode scanner are all free! With this bargain, you'll save a few bucks on what is often regarded as pricey hardware.
Use multiple payment methods: Shopify POS allows clients to make a single transaction with multiple payment methods.
Gift cards: You can do so quickly and easily if you wish to start selling gift cards to your clients (which we strongly advise). With Shopify POS, you can email or print your clients' gift cards using your receipt printer.
You can complete transactions without using the internet: You can still make sales without using the internet. When you return to Shopify, the in-person sales you make will be seamlessly synced with the rest of your inventory.
Custom payments: You can build customized payment options for your clients' convenience. As a result, you can accept checks and other less common forms of payment.
Discounts: You can offer shoppers exclusive discounts and promotions on specific products by utilizing Shopify POS. You can also apply a discount to your complete order.
Apps: You'll have access to over 2,400 apps, allowing you to expand the capability of your POS system as needed.
Personalize your existing emails, invoices, and online shop URL using Shopify's point of sale software.
Daily outputs: Shopify's POS allows you to keep a close watch on your daily totals, which is critical for keeping track of your profits.
Shopify POS is Extremely Simple to Use
Shopify POS is stunning in terms of design. The software is quite simple to navigate. The front-end and back-end aspects of the software are really easy to grasp once you launch it.
This makes this software an excellent choice for merchants who don't have the time or skills to learn intricate systems. With just a few mouse clicks, you can:
Create reports,
Add clients,
Import merchandise,
Set different versions,
Make money,
You can be up and running in less than an hour!
Shopify POS Review: Reporting
Users of Shopify POS have access to several analytics tools, including:
A graphical representation of sales, orders, and traffic patterns.
Product reports show you which things are the most popular.
The ability to filter sales by employees, location, date, customers, and other factors.
You may export and convert all of your reports into spreadsheets.
Shopify POS Review: Integrations
There are numerous integrations from which to pick. Almost everything can be done with an app. There's certain to be something you can use, from accounting software to software to advertise your store!
Alternatively, you may use Shopify's API to create your apps if you're a coding wizard.
Although Shopify has a large variety of integrations, some of these plugins are expensive, so add that to your budget.
Shopify POS Review: Customer Service
Don't worry if you get stuck; Shopify users have access to free 24/7 tech help. You can contact their customer support department through live chat, email, or phone.
Their live chat support, on the whole, is usually quick to react and offers helpful and pleasant guidance. On the other hand, their email assistance takes a little longer, but they usually respond within 24 hours.
Shopify POS Review: Store Management
From the back end of your Shopify account, you may manage every aspect of your business. For example, when it comes to refunds, you may easily give clients their money back using their original payment method. (Please note that this option is accessible exclusively on the Shopify and Shopify Advanced payment plans.)
You can also keep track of all changes made to your cash float and any changes in employees with these same bundles. Staff PINs are the same way; you may create a variety of secure pin codes for your employees, allowing you to track any cash register activity using these unique numbers.
You may also keep track of your previous orders (both online and offline). To discover a specific order, you can sort through these transactions by customer, product, or date.
Shopify POS Review: Manage Your Customers
When a new customer makes a purchase, the software automatically creates a new customer profile. This is fantastic for learning more about your customers' purchase patterns.
Your order history is tracked and synchronized with your Shopify store, regardless of where your prospects placed their order.
If you need to view your customer's contact information or order history, you can do it with a few mouse clicks. This is fantastic for email marketing campaigns– use these email addresses to communicate with your audience and establish a relationship.
You may, for example, send out an email blast advising them of any upcoming specials. To help create trust with your email list, you may give them useful information. This material can be used for a variety of purposes.
Shopify on Mobile
If you're a mobile entrepreneur, you'll be glad to learn that Shopify POS allows you to perform several things from your phone.
For example, you can use your Shopify dashboard to quickly and efficiently handle anything that requires your attention. You can also manage your product inventory by adding, changing, or removing items from your catalog.
The Disadvantages of Shopify POS
Shopify POS, like any other software, has several flaws. Here are some of the major problems with this app:
Some inventory functions, according to users, are lacking; this could be because the software is still buggy. Many users have complained that these problems are interfering with their user experience. Furthermore, several customers have expressed an interest in receiving a low-stock notice.
Their offline settings aren't as good as their online ones. For example, when you're offline, you can't process credit cards.
Applying a store-wide discount to a group of products is time-consuming. All of your deductions must be done manually, which can take a long time if you have many items on sale.
The "Retail Package" costs an additional $49 per month and includes additional capabilities such as tracking, hardware connections, and additional staff accounts. Some users argue that these typical POS functions should be included in the more expensive payment plans, at the very least.
Last but not least, the analytics capabilities might be enhanced. The usual reports are ridiculously simple. Even if you choose one of their more advanced packages, their reports are inferior to those provided by their competitors.
Hardware and Operating System Requirements for Shopify POS
You'll need the appropriate hardware to use Shopify POS. Otherwise, you won't be able to accept cash or credit card payments from customers.
Upgrade to Shopify's 'Shopify plan' or higher if you require specialist hardware made specifically for brick-and-mortar style establishments. This enables you to connect Shopify POS to devices such as barcode scanners, receipt printers, label printers, scales, and cash registers, among other things.
Shopify's Point of Sale Solution: Card Readers
The card reader you choose is largely determined by your location, payment provider, and the device on which you're running the Shopify POS app.
Shopify POS supports card readers:
Card reader with Tap, Chip, and Swipe
The iPP320 terminal from Moneris
The reader Chip and Swipe
When you make a payment through Shopify's point of sale solution, the details of your purchase appear in your Shopify dashboard.
To utilize Shopify's supported card readers, you must meet the following requirements (the Moneris iPP320 being the lone exception):
Your physical store must be in the United States, the United Kingdom, Canada, or Ireland.
You must use Shopify Payments or another third-party payment provider that Shopify POS supports.
Shopify's POS: FAQs
Here are some frequently asked questions and their answers about Shopify's point of sale:
What Does the Shopify Point of Sale Cost?
Their 'Basic Shopify' plan includes everything you need to start a new business. It will set you back $29 each month.
On the other hand, the' Shopify bundle costs $79 per month and includes a variety of tools to help you expand your business.
Finally, the $299 per month 'Advanced Shopify plan is perfect for entrepreneurs wishing to scale their firms.
What Is the Function of Shopify POS?
In a nutshell, Shopify POS is software for business owners who sell online through a Shopify store. The Shopify POS app is available for download on iOS and Android devices. You can use this software to process transactions in traditional brick-and-mortar stores and pop-up-style stalls.
You may control all of the background management and POS functions of both your Shopify store and in-person selling initiatives from the simplicity of your Shopify admin panel.
Is Square POS compatible with Shopify?
Square POS is not compatible with Shopify POS, regrettably.
Is it possible to use iZettle with Shopify?
Unfortunately, iZettle does not work with Shopify's point-of-sale system.
With Shopify POS, what payment methods can my customers use?
You can accept almost any payment method using Shopify POS with your iPad or iPhone. Credit cards can be swiped in the United States and Canada. If you're in the United States, the United Kingdom, or Ireland, you can use the EMV-compliant Tap, Chip, and Swipe card reader to accept credit cards and contactless payments.
Using an Android device to power the Shopify POS software, you can use the Swipe card reader to collect cash, credit, and swipe credit cards.
Is Shopify POS available outside of the United States?
In a nutshell, yes.
If your store is located in the United States, Canada, the United Kingdom, or Ireland, you may still use Shopify POS; simply use the Shopify card reader to process your customers' credit card payments. You can do this from anywhere on the globe as long as you have access to the internet.
What Hardware Does Shopify POS Support?
If you're based in the United States, Canada, the United Kingdom, or Ireland, you can buy a hardware kit or individual devices from Shopify's Hardware Store.
Unfortunately, Shopify does not offer its hardware kits outside of these countries when writing. As a result, you'll need to purchase supported hardware from a reputable reseller.
Alternatively, if you already possess retail gear, you may need to move from your current platform to Shopify POS to keep your existing hardware.
What Do Other People Have to Say About Shopify POS?
On the Shopify app store, Shopify POS currently has a 3.1-star rating (out of 71 reviews). However, it's reasonable to say that the feedback has been mixed. Here's a sample of what people are saying about this software:
'This is perfect for us! Our main gripe is that it always defaults to credit, forcing us to back out to go to cash. Every sale necessitates the pressing of two additional buttons. It's not a big thing, but time seems to fly by when you're busy. It would be ideal if there were only a cash or credit button. Jps Bears
This is what I use for my retail store's POS. Except for discounts, it works well on everything. The POS will not apply automatic discounts. This irritates me because I know all the programming is present, just as it is in the online store. Why not the point of sale? Gifts from Lincoln
'This is a fantastic tool for keeping my in-person and online sales in sync! The hardware choices are also fantastic! ' Lucky Brew
'The goods arrived on time and were in perfect working order. I'm in a good mood.'Newmodeus
'This does not function with a computer, which almost every firm has. Yes, you read that correctly. It is only compatible with tablets and smartphones. After speaking with their phone support, we switched our website to Shopify, only to discover this after it was released. EXTREMELY DISAPPOINTING! 'Biggs Ltd continues to enter duplicate data.'
Alternative to Shopify POS: Square POS
Square (see our Square reviews) is all about keeping things simple. So, if you're searching for a simple POS system, Square POS is another good option. It's also reasonably priced. Depending on whatever package you choose to process in-person payments, you'll get a little white card reader. Square's latest readers, on the other hand, can handle both chip and PIN transactions and contactless purchases.
Lightspeed POS is a Shopify POS alternative.
To make data-driven decisions, retailers can use Lightspeed POSs (see our Lightspeed review) for products and services. They can give their customers the finest possible consumer experience with this kind of information at their fingertips.
Lightspeed POS is a cloud-based point-of-sale system with many features and integrations to ensure a high degree of functionality. Mid-sized and bigger independent brands will benefit from this software.
Shopify POS Alternative: iZettle
iZettle is a point-of-sale system that includes a cash register, inventory tracker, and analytics tools. It's a one-stop shop for any business owner looking to sell their wares utilizing a system that's both cost-effective and attractive.
Shopify POS Alternative: Bindo POS
If you're a small business owner, Bindo POS is an excellent choice. They provide a point-of-sale system for iPad and iPhones that is extremely user-friendly. From the ease of the Bindo POS cloud, you can add and manage your product inventory in minutes.
By offering your consumers an app, this POS system also helps to extend your reach online. You can connect with local shoppers and allow customers to purchase with the option of same-day delivery using this app.
It's also worth noting that, like Shopify POS, Bindo POS keeps your in-store and online transactions in sync in real-time. As a result, you'll always look at the most recent version of your inventory. You'll also access various analytics tools, such as profit, sales, and customer behavior measurements.
Shopify POS Alternative: Air POS
Air POS is a simple point-of-sale system (read our Air POS review). This software can manage whether you want to accept cash payments or contactless card transactions from your consumers. This is in addition to inventory management, accounting program integration, and sales reporting.
Air POS is compatible with iPad, Android, and Windows devices, so you should be able to use it with your existing gear and credit card readers. Air POS also provides till installations, printers, card readers, and barcode scanners, delivered the next business day (should you order one).
Who Should Use Shopify POS?
Suppose you have a brick-and-mortar business and currently use Shopify to sell online. In that case, you should consider Shopify POS, which will effortlessly sync all of the products you're selling on your eCommerce store with your brick-and-mortar inventory at a low cost.
Please share your experiences with Shopify POS in the comments section. We'd love to hear your thoughts and opinions on the subject; please contact us soon!