Reading Time:
8
minutes
You're here if you are looking for an ecommerce solution for your online store and have been trying to figure out which one is best.
We have taken three of the most well-known ecommerce platforms: Wix, Squarespace and Shopify . Now we're going to take a look at them all. We hope you will be able to see which of these web builders best suits your needs by the end.
We are focusing on the following:
Easy use and features
Templates and designs
Pricing plans
Apps and add-ons
Customer support
Search engine optimization (SEO), is the best.
Best for dropshipping
Then, we will reveal our final verdict.
It's a lot of information, so let us get started.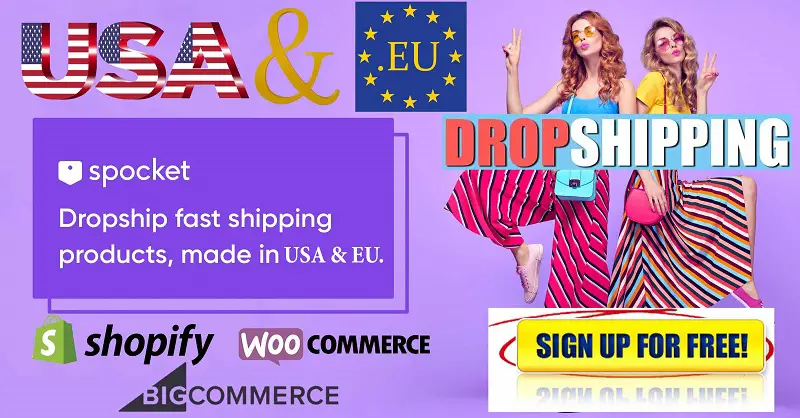 Shopify vs Squarespace, vs Wix – Features
Ecommerce store owners need a platform that has all the features they require and is easy to use.
Wix, Shopify, Squarespace all have easy-to-use dashboards. You can manage all aspects of your website, including online selling. You can access everything you need, from updating your billing information to editing product listings to listing them on eBay.
Let's now take a closer look at the most important features of each platform.
Wix Features
Move on to Wix's features like Squarespace and Shopify. Wix also offers an easy-to use dashboard. You can also manage all aspects of your ecommerce website from this dashboard. You can, for example, fulfill orders and collect them, view business insights (sales figures and profits), and oversee customer payments.
Wix also offers an app that allows you to manage your Wix store directly from your smartphone. This allows you to track and manage inventory, add new products, send invoices, process refunds, schedule payments, and so forth.
Other noteworthy Wix features are:
800+ customizable template: There are so many templates to choose from! These templates can be categorized into specific niches. You can find jewelry, fashion and clothes, beauty and so forth.
Online payments You can accept all major credit and debit cards through Wix Payments. This is Wix's native payment gateway.
Marketing: Wix has built-in email marketing functionality. This tool allows you to create eye-catching social media posts and AI to improve your Facebook ads campaigns. You can also use Wix's video maker!
Shipping: It is possible to set shipping rates and automate taxes.
Product placement You have the option to sell on multiple platforms including Amazon, eBay and Facebook.
Customization of shopping cart: You have the option to customize your shopping cart or payment pages to match your store's style and to show real-time sales tax.
Automation Track and automate every step of your customer journey, from purchase to delivery.
Shopify's features
Shopify allows you to quickly add products to an online store, customize it's appearance, and import products from an older ecommerce platform.
Shopify has so many features that it's impossible to list them all. We'll highlight the most important features.
Shopify's dashboard displays your core metrics, making them easily accessible at-a glance.
Total sales breakdown
Channel sales total
Numbers of orders
Information about your customers
And so on.
Shopify makes it easy to add products to your online store. There are specific fields that you can use to enter product names, prices and descriptions as well as product photos when adding products. Simple, right?
Other Shopify features worth mentioning include:
Analytics: This means that you have access to a Google Analytics integration. You can create product reports and view customer and sales data through your Shopify dashboard.
SEO tools and marketing tools: This includes SEO-optimization software. You can also sell on Facebook and offer loyal customers discounts.
Mobile App: Shopify has a completely mobile-friendly platform with 81% of its users coming from their mobile phones. The mobile dashboard allows you to manage your inventory and fulfill orders.
Products: This feature covers inventory management, product organization and creation of unlimited product listing. You can also sell digital products.
Storefront Get access to over 70 professionally designed themes, a drag and drop editor and web-based website builders, and your own domain.
Shopping cart There is a choice of 100 payment processors. You also get a free SSL certificate that allows you to accept credit cards from all major banks and can adjust shipping rates.
Shopify integration: Shopify integrates to many popular dropshipping apps. This allows you to streamline order fulfillment and shipping. You can create and process refunds and set up customer groups based on browsing and buying references.
Web Hosting: Users get unlimited bandwidth, unlimited orders and automatic Shopify updates.
Blog: Shopify has a powerful in-built blogging engine. They offer everything bloggers need in order to increase their website traffic and grow their readership.
24/7 Support: This includes access to Shopify's online Help Center and their in-person support team.
Squarespace Features
Squarespace users can view their entire store via their Squarespace dashboard, just like Shopify. You can view customer browsing history and purchase history, as well as review any sites that you have contributed to.
Squarespace, however, is not focused on ecommerce like Shopify. Squarespace is focused solely on website design.
Squarespace is open to anyone, but it's clear that this platform is primarily for designers, artists and photographers. It's definitely less store-oriented than Shopify.
Squarespace's visual editor is one of its most distinctive features. This is a great tool for editing images, especially if you are looking to apply advanced filters or effects.
We've also highlighted some other core features of Squarespace below:
Ecommerce – Although Squarespace's online ecommerce functionality may not be as robust as Shopify, it provides all the essentials for selling online. You can add unlimited products, manage them all, and even insert rich product descriptions, videos embedded, and images. You can also organize products into categories so customers can find what they are looking for.
Sales and product management: Each time you list a product it is placed into a catalogue so that you can reuse it in emails and blog posts. Customers can also view products quickly without leaving the page. You can also schedule sales and products to be live on your website.
Inventory Management: Add and edit unlimited inventory. You'll get automated alerts when stock is low, show stock availability to customers, and sync your inventory with other eCommerce platforms.
Storefront – You have access to 110 mobile-friendly templates in five categories: Online store, portfolio and memberships. Blog, launch page, blog, and memberships. Filtering by topic can help you narrow down your selection of templates – 17 options are available, including travel, food, media & podcasts.
Shipping US customers can get real-time shipping estimates and, like Shopify can also set shipping rates as either a flat rate or weight-based.
Payment and checkout Squarespace accepts all major credit card, along with Stripe and PayPal. Customers can add a gift message or customer survey to personalize the checkout experience.
Marketing – It's simple to share your products and tag them on Instagram.
SEO Tools: The best feature of Squarespace's SEO is its best practices list. This checklist contains all the information you need to make sure your website is appearing in search engine results.
Shopify vs Squarespace, vs Wix Pricing
Every ecommerce store owner who is worth their salt knows the importance of tracking their pounds, shillings and pence. It begs the question: How does Shopify and Squarespace compare in terms of value for money? Let's see:
Wix Pricing
Three Wix price plans are available. Wix can be tried by users for free with no time limit.
Wix Business Basic Plan: $23/mo
Wix Business Unlimited Plan: $27/mo
Wix Business VIP Plan: $49/mo
Shopify Pricing
It's great to know that the 14-day free trial is available. You have plenty of time to get to know the platform before you decide whether to make an investment. You won't be charged any surprises later on, and no credit card is required.
After your free trial ends, Shopify will require you to purchase one of the paid plans.
Shopify Light: $9/mo
Shopify Basic $29/mo
Shopify: $79/mo
Advanced Shopify $299/mo
Squarespace Pricing
Squarespace pricing can be based on either a monthly or an annual basis. You can try it for 14 days free.
Personal $12/mo (pay annually) or $16/mo
Business $18/mo if paid annually or $36/mo
Basic Commerce $26/mo if paid annually or $36/mo
Advanced Commerce $40/mo if paid annually or $46/mo
Which company offers the best value for money?
The Shopify Lite plan seems to be the cheapest. This is an add-on to existing websites. You'll still have to pay the subscription along with any other website builder. Shopify Lite has many limitations. Shopify Lite may be the cheapest option, but you will likely get more value with Shopify's next tier.
The best thing about all three platforms are their free trials. Wix is the most popular, as they offer unlimited time on all plans.
Squarespace is the most expensive option, but web design is a service that you can get for what you pay.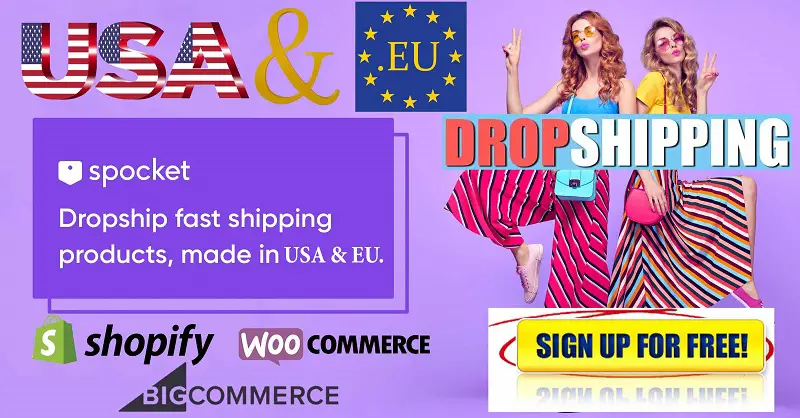 The major difference between these platforms is that Shopify offers unlimited file storage, bandwidth, and unlimited products. Shopify is the most flexible. Shopify also has the highest-quality top-tier programs that are best suited for large companies and enterprises. It also includes a wider range of premium features.
Squarespace offers unlimited storage and bandwidth for all price plans. However, you cannot list products unless you have one of the three Business/Ecommerce plans. You can't list products with the personal plan. Wix offers unlimited bandwidth and products, but storage is limited to 20GB, 25GB, and 50GB respectively.
To determine which platform is the most value for money, it's important to identify your needs and then go from there.
Apps and add-ons
Apps and add-ons are available on all three platforms. Here's a quick overview of the offerings:
Shopify
Shopify App Store has a lot to offer. The app store is extensive and well-organized to make it easier to find the right one for you. There are four categories: marketing, sales, conversions, orders, shipping, and reporting. There are 285 apps and add-ons that you can get for free and 249 that require payment.
Squarespace
Squarespace refers to their add-ons and apps as 'Squarespace extensions.' You can also search by category such as finance, shipping and marketing. The integrations available are not as extensive as Shopify. There are only 24 options!
Some apps have a one-off fee, others are charged monthly, while some come with huge monthly fees. To see the prices of each app, you will need to click through. Overall, the filtering options aren't as useful as Shopify and Wix.
Wix
The Wix App Store is similar to Shopify and offers a wide range of plugins. You can also search by category, such as marketing or sell online. While some apps come with a free trial or are free, others require payment. There are over 250 apps to choose from.
Squarespace vs Shopify: Customer Support
No ecommerce site owner can do it all, regardless of how much experience they have. Let's compare these platforms when it comes support for customers.
Wix
Wix offers support via phone or email, as well as self-help resources online. Support is available 24 hours a day, with priority support for Business VIP customers.
A help button is another useful feature that you can assign to each editable element on your store and site. You can click the help button to get the self-help documentation if you are unsure about something.
Shopify
Shopify is a leader in customer support. Shopify offers 24/7 support via live chat and phone, as well as online self-help materials such webinars and articles.
Shopify has one of the largest ecommerce communities online, offering loads of step-by–step guides that provide information about how to sell on Shopify. You won't be lacking in tips and tricks to make this platform a success!
Squarespace
Squarespace does not offer phone support, which is disappointing considering its price. You can reach their customer service team via Twitter, email, or live chat (operated Monday through Friday).
If you prefer to learn by yourself, there are many videos and tutorials available online. Squarespace hosts regular webinars on topics such as "How to get started using Squarespace" and "Launching an Online Store." You can also chat with other Squarespace users via the online forum.
Shopify vs Squarespace, vs Wix SEO
Without mentioning the importance of using a platform that provides robust SEO optimization, no website building review would be complete. Let's take a closer look at each platform:
Wix SEO
Back-end includes server side rendering, clean URLs and a maintained XML sitemap. Images can also be compressed for accelerated page loading.
It also has SEO functionality built into its dashboard. This integration includes a Google Analytics as well as Google Search Console. These are useful if you need to drill down and refine your SEO strategy.
Shopify SEO
Shopify offers some handy back-end SEO features you can use for optimizing your store. You don't need to do all the SEO work yourself. For instance, Shopify has auto-generated canonical tags with built-in social sharing and linking options.
Shopify's SEO tools allow you to optimize your content. You can edit title tags, URLs of blogs, web pages and meta descriptions. Edit the alt text of your image descriptions.
Shopify integrates with many SEO tools to improve your SEO skills. You can find 127 SEO-related apps in their app store. Some tools are paid while others are available for free.
Shopify has a blog that is easy to read and aimed at beginners. It discusses keywords and points users to some of the tools it offers to improve your SEO. Shopify also offers the ability to subscribe to videos about SEO optimization.
Squarespace SEO
Squarespace offers a best-practice SEO guide on its website. However, it assumes that you have a level of understanding that is not possible for beginners. You may find this to be a challenging learning curve.
Squarespace, like Shopify has SEO optimization built in to its backend. Clean HTML markup, SSL Certificates, site maps, site redirects, tagging, editing fields for your search engine and Google image-rich product search.
Squarespace Extensions does not offer any SEO add-ons or apps, but Shopify does.
Our Final Verdict
It can be confusing to choose from so many ecommerce platforms and find reviews. We won't push you in one direction. You are the one who will decide what platform you use to realize your vision.
But what if you asked us to pick? We'd choose Shopify or Wix in that situation because they have tons of features, are affordable, offer comprehensive customer support, and their app stores provide more options than Squarespace.
Tell us which ecommerce platform is your favorite and how you are getting on with it. Are you considering any of these platforms? Are you looking at other platforms like BigCommerce or Weebly? We would love to hear your thoughts on any of these options!