Reading Time:
4
minutes
Are you new to e-commerce and currently using Shopify as your platform of choice? If yes, then it's important for you to understand the different order statuses that come with online transactions. One such status is "Pending Fulfillment," which can often leave many first-time users confused and worried about their order's progress.
But don't worry; we've got you covered! In this blog post, we will break down everything there is to know about Shopify's Pending Fulfillment status so that you can have a better understanding of what it means and how long it might take for your order to be processed. So without further ado, let's dive in!
What is Pending Fulfillment?
Pending Fulfillment is a status that appears on Shopify when an order has been placed, but it hasn't been shipped or fulfilled yet. It means that the merchant has received your order and is in the process of packing and shipping it to you.

This status can often be confusing for first-time users who might wonder why their order hasn't been processed yet. However, there's no need to panic as this is just a standard part of the ordering process.

Once an item is marked as Pending Fulfillment, it typically means that the merchant needs some time to prepare your shipment before sending it out for delivery. This could include tasks such as gathering inventory from different locations or creating custom packaging for specific products.

It's important to keep in mind that every store has its own processing time depending on factors like product availability, shipping schedules, and staff resources. Therefore, if you have any concerns about how long your order will take to arrive at your doorstep – don't hesitate to contact the seller directly through Shopify's messaging system.

While seeing "Pending Fulfillment" may cause initial concern; rest assured that this status simply indicates that merchants are working behind-the-scenes doing everything they can to get your items shipped out speedily!
Why is my order Pending Fulfillment?
So, you've placed your order on Shopify and now it's showing as "Pending Fulfillment". This can be a bit frustrating for any customer who is eagerly waiting to receive their package. However, there are several reasons why an order may remain in this status.

One possible reason could be that the product you ordered is currently out of stock or back-ordered by the supplier. In this situation, the seller needs to wait until they get the product back in stock before fulfilling your order.

Another possibility could be that there was an issue with payment processing. If there are any discrepancies with your payment information or if funds have not been cleared yet, then it might delay shipment until everything is sorted out.

Sometimes technical glitches can also cause delays in fulfilling orders. For instance, a seller's inventory system may not update in real-time which results in overselling products leading to pending fulfillment status.

Some sellers offer personalized items like monogramming services which require additional time to fulfill orders properly before shipping them out finally.

Regardless of what caused your pending fulfillment status on Shopify – rest assured that most merchants will do their best to get things sorted as soon as possible so you can receive your desired products promptly!
How long will it take for my order to be processed?
One of the most common questions that customers ask when they see their order status as "Pending Fulfillment" on Shopify is how long it will take for their order to be processed. Unfortunately, there's no one-size-fits-all answer to this question since processing times can vary depending on a number of factors.

One factor that affects processing time is the availability of the items in your order. If all items are in stock and ready to ship, then your order may be processed and shipped within a day or two. However, if some items are out of stock or need to be restocked, then processing time could take longer.

Another factor that affects processing time is shipping method. Some shipping methods are faster than others, so if you choose an expedited shipping option at checkout, your order may be prioritized for faster processing.

Keep in mind that during peak seasons like holidays or sales events, orders may take longer to process due to increased demand. However, Shopify sellers typically provide estimated delivery dates based on current inventory levels and expected shipping times so you can have a better idea of when your order will arrive.

It's important to remember that every seller has different lead times for fulfilling orders based on their unique business model and fulfillment processes.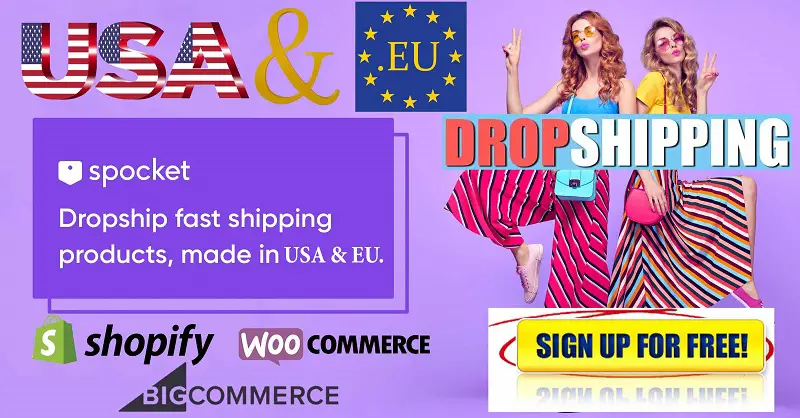 I'm having trouble with my Pending Fulfillment status, what should I do?
If you are experiencing issues with your order's Pending Fulfillment status, don't worry. There are a few steps you can take to resolve the issue.

Firstly, check if there are any payment or shipping issues that may have caused the delay. If so, contact Shopify customer support for assistance.

Another reason why your order may be stuck in Pending Fulfillment is due to inventory availability. This means that the item(s) you ordered might be out of stock or on backorder. In this case, it's best to reach out to the seller and ask about the estimated restock date.

If neither of these reasons apply to your situation, try reaching out directly to Shopify support for further assistance. They can provide more specific information about why your order is still pending and help find a solution.

Remember to remain patient as sometimes orders might take longer than expected due to unforeseeable circumstances such as weather delays or unexpected spikes in demand.

By following these steps and seeking proper assistance from Shopify support when needed, you should be able to resolve any issues related with Pending Fulfillment status quickly and efficiently.
Conclusion
To sum it up, a Pending Fulfillment status on Shopify means that your order is in the process of being prepared for shipment. This can happen for various reasons such as stock availability or payment verification. However, once your order has been fulfilled and shipped, you will receive a notification with tracking information.

While waiting for your pending orders to be processed, always remember to keep an eye on the estimated processing time provided by the seller and contact them if you have any concerns or questions regarding your purchase.

Having patience during this process is crucial as Shopify's Pending Fulfillment status ensures that every customer receives their order accurately and efficiently. So sit back and wait patiently knowing that soon enough you'll receive what you've purchased without any hassle!