Reading Time:
8
minutes
Hiring a digital marketing agency is of course worth your money especially if you're considering it to be a long-term growth investment for your company. 
By putting into action and keeping an eye on a number of different methods all at once, a team of knowledgeable and qualified digital marketers that are working together may use data to help expand your company.
There are 4 primary considerations that should be taken into account when analysing whether or not the fees charged by a digital marketing agency are worth the investment made by your company.
What Exactly Does An Agency That Specialises In Digital Marketing Do?
A digital marketing agency is a company that you engage with to handle the digital marketing tasks associated with promoting your product or service and expanding your customer base.
Therefore, they have specialists in site design and web development, as well as content marketing specialists, and the list could go on and on. In the end, when you form a partnership with them, they will be able to provide you with a variety of services that are executed flawlessly.
A digital marketing agency will typically have a variety of different strategies at their disposal that they can use to assist you in expanding your business and promoting your goods or services on the internet.
In comparison to the traditional internal marketing manager, they place a greater emphasis on the production of leads and return on investment.
In most cases, a digital marketing agency will take over all of a company's existing marketing outlets as well as establish brand-new ones.
They will put on performances and give speeches on the company's behalf, in addition to keeping an eye out for changes in the client's business and elsewhere in the media.
They also measure their effectiveness in a manner that is both professional and precise, and they report back to the client on a regular basis, typically once per month.
Digital Marketing Spend
The United States Small Business Administration recommends allocating between 7 and 8 percent of your company's annual gross revenue to the marketing budget.
The problem is that this data was taken from an old article published in 2014, and there haven't been any fresh publications published with updated information.
They are referring to outdated publications and material that was compiled during a previous economic downturn.
According to Web Strategies, which is considered to be a more reputable source, the most recent CMO study revealed that the average marketing spend is 9.8 percent of total revenue.
This can change based on the kind of company we're talking about. When compared to B2B companies, which spend only 8.6 percent of revenue on marketing, B2C companies should spend a bit more money on marketing (15.6 percent of revenue).
We can go at a variety of different sources as a starting point, but each company is different, and the times are always changing.
Spending on digital marketing has to be adjusted in accordance with the results that your data reveals. Always make necessary adjustments, and increase your focus on successful strategies.
Return on Investment (ROI) Produced by a Digital Marketing Agency
After you have an idea of how much money you have available, the next step is to calculate the return on investment that will result from working with a digital marketing agency.
Math is the only way to determine the return on investment (ROI). There is some information that you need to be aware of in order to calculate the value of your marketing and the results of your ROI.
What is the average value of a sale, or what is the average revenue per transaction?
What is the percentage of profit that we make?
What is the value of a client over their entire lifetime?
What is the maximum amount that can be spent on acquisition or the lead cost (not the actual cost of acquisition)?
It's possible that you have no idea how to respond to any of these inquiries. It's all right, you just have to work out what these are, and you have to begin someplace.
That's the way it is. Also, keep in mind that marketing and sales must collaborate in order to be successful. Since more than half of the sale is completed before it even reaches the sales department, it is imperative that your company have a strong marketing team.
A sales team will often be in charge of following up on leads once they have been generated, unless your business is solely focused on eCommerce.
Calculating return on investment (ROI) can be a difficult task due to the many steps involved in the process, but it is nonetheless essential for firms to complete.
The Metrics of Digital Marketing
There are a variety of approaches to measuring the efficacy of the many forms of digital marketing.
To put it more simply, while you are thinking about your marketing efforts, ask either one of these questions or both of them, depending on the type of business you run.
How many potential customers am I attracting?
AND/OR
How many individual products are being sold today?
You can't only focus on one method of marketing, and Omni – channel is one of the most vital strategies to implement.
Your digital marketing needs to be present in the locations that your audience is looking at during the time(s) when they have a need for your product or service in order to reach them. Maintain a presence in a variety of locations and engage in numerous forms of marketing activity.
There are a few things that need to be determined before moving on to the next step when looking at the data and tools that are accessible. What really matters and can be quantified?
What exactly are the purpose of this campaign and the ad format that you've chosen? And finally, what do you hope to accomplish?
*However, are you able to determine, on a channel-by-channel basis, whether or not there is value? This is where things start to get complicated, and it brings us to our next topic: attribution.
Digital Marketing Results
When determining whether or not the cost of hiring a digital marketing agency is worth it, you need to take into consideration how quickly you can anticipate seeing results.
Recognize that there are a great many influencing factors. The amount of time it takes to see benefits might vary widely; it might be as little as one or two months, or it might be as long as nine months or even longer.
Every company has a distinct set of digital marketing objectives, demographics to target, financial resources, and distribution channels to choose from.
In addition, we are at the mercy of search engines and tracking technologies with regard to the manner in which the work is given credit.
Organic, search engine optimization (also known as content marketing), and sponsored techniques all operate together, and the results you obtain may not always be what you expect. It is important to keep in mind that hiring digital marketing campaigns do not necessarily produce results more quickly.
Obtaining outcomes is never going to be as fast as we would like it to be. It might be difficult to provide an accurate prognosis of the results of digital marketing. There is no "magic switch" that has to be activated.
Collaborate with your digital marketing agency to establish reasonable expectations around the amount of time it will take to see results while you are working on achieving your goals.
3 Reasons To Hire A Digital Marketing Agency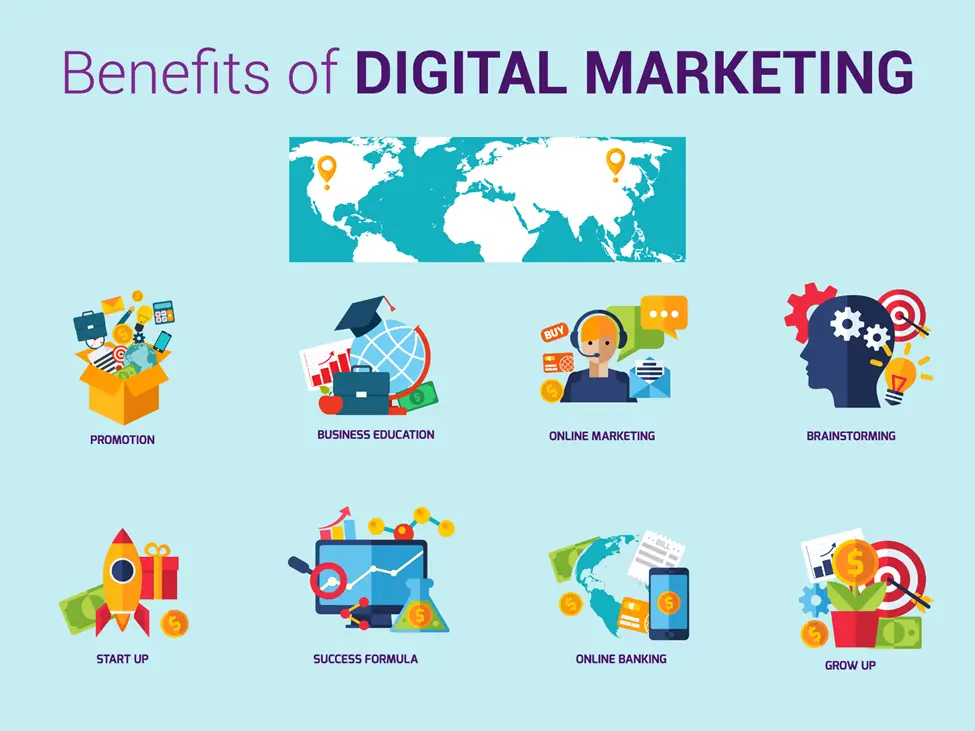 They Are Masters… Of The Various Instruments In SEO
They are professionals, as mentioned earlier. Either they went to college or they've had so much expertise working in the digital marketing  that they know precisely what they're doing. Either way, they're extremely knowledgeable.
You will not be their only customer, and it's possible that you won't even be their first customer in your line of work either.
A digital marketing agency will definitely still know more about how to promote your company than you do, and they've probably done it brilliantly quite a few times in the past. This is especially true if your company is an engineering firm, for example.
In addition to this, they have the necessary tools. The use of the software is essential to the streamlining of marketing efforts, and advertising organisations have software tailored to almost every conceivable need.
They have programmes that can schedule, produce, and coordinate the content that is displayed. They have programmes that can discover potential leads as well as returns on investment (ROI). in addition to tools for keyword research, monitoring of competitors, and automation.
It won't take long before you realise that effectively running a campaign is going to set you back a small fortune, what with all the different kinds of software and tools you'll need.
In-House vs. Agency: Which is better?
You might be able to recruit someone on staff, but this will depend on the size of your business. When selecting in-house talent, it is important to think about all that is required to perform digital marketing and to compare this to the services offered by an agency.
Compare the kind of person you would need to hire with the abilities they would need to have to fulfil this role. It needs a diverse skill set to manage the numerous forms of digital marketing, and there are a lot of them.
Is art or science more appropriate to describe digital marketing?
Artist: "The key to successful digital marketing is to find unique ways to connect on an emotional level with your audience."
Scientist: "When it comes to digital marketing, it's all about monitoring data and figuring out how to use it to drive action toward continuous improvement."
It is unusual to discover a single individual who is capable of utilising both the right brain and the left brain simultaneously for the development of a comprehensive marketing strategy. In order to get the most successful outcomes with digital marketing, it is necessary to involve both creatives and data scientists.
Therefore, if this person works for your company, can you afford to take advantage of their skills? And for those who are wondering, "Couldn't I Just Do It Myself?" here's the answer:
Continue the discussion with the following questions: Do I have enough time for this? Do I understand how to carry it out? How much is the value of my time? Is there something else I could be doing with my time?
Your company needs to be participating in digital marketing. You shouldn't let the fact that you don't have all the answers to these questions prevent you from getting started.
Sometimes even major firms are unable to answer all of these questions and have to start somewhere. If you have made the decision that you require the assistance of a digital marketing agency, a complimentary strategy session lasting thirty minutes is a good place to start the dialogue.
Before you choose a digital marketing agency, it is in your best interest, in our opinion, to get to know that agency.
Have faith that the company you hire is in the process of continuously getting better and will make effective use of the data you provide them.
Instead of purchasing service packages, go with individualised solution options. Create a working partnership with an honest digital marketing agency as soon as possible. Hire hesitantly but fire hastily.
Save Money While Getting Higher Quality Results
Consider first how much you would pay for one "all-rounder, digital marketer" over the course of a year, and then think about how much you would pay for an agency to do the marketing for you.
This is an excellent method to approach the decision of whether or not to hire a digital marketing agency.
Next, take into account the potential monthly expenses associated with purchasing the essential tools and software. Now consider the cost, the number of people who would be working on your campaign, and the possibilities for the outcome.
When you hear a digital marketing agency's monthly retainer, it may sound like a lot of money; but, when you consider all of the expenditures, working with a digital marketing agency is more cost-effective than hiring a single digital marketer to work in-house.