Reading Time:
3
minutes
Are you passionate about styling your hair and helping others to do the same? Do you want to turn this passion into a profitable business opportunity? Then dropshipping hair accessories might be the perfect option for you! With low start-up costs and no inventory management, dropshipping allows you to become a successful entrepreneur without any hassle.
In this blog post, we will guide you through easy-to-follow steps on how to start dropshipping hair accessories like a pro! So, join us on this exciting journey towards financial freedom and personal fulfillment.
How to Choose a Hair Accessories Supplier
When it comes to dropshipping hair accessories, the most important thing is to find a supplier you can trust. There are a few things you should keep in mind when choosing a supplier for your hair accessory business:

1. Make sure the supplier has a good reputation. You can check online reviews or ask other dropshippers for their recommendations.

2. Ask the supplier about their minimum order requirements and shipping times. You'll need to make sure they can meet your needs in terms of both quantity and timeliness.

3. Make sure the supplier's products are high quality. This is especially important for hair accessories, as you don't want your customers to be disappointed with their purchase.

4. Check the prices of the supplier's products to make sure they are competitive. You don't want to overpay for your hair accessories, but you also don't want to undersell them.

5. Finally, make sure you have good communication with the supplier. You should be able to ask questions and get prompt responses. A good supplier will be happy to answer any of your questions and help you get started with your business.
Creating Your Online Store
If you're looking to get started in the world of dropshipping, hair accessories is a great niche to consider. Not only is it a popular product category, but it's also relatively easy to find suppliers for. In this article, we'll walk you through the steps you need to take to set up your own online store specializing in hair accessories.

1. Choose Your Platform

The first step is to choose an eCommerce platform that you'll use to build your store. There are a number of different options available, so take some time to research and decide which one is right for you. If you're not sure where to start, we recommend Shopify as it's one of the most user-friendly platforms out there.

2. Find a Supplier

Once you have your platform set up, it's time to find a supplier for hair accessories. There are a few different ways to go about this. You can use a dropshipping directory like Oberlo or contact manufacturers directly. Another option is to source products from AliExpress, which offers a wide selection of hair accessories at low prices.

3. Add Products to Your Store

Once you've found a supplier, it's time to add products to your store! Start by creating individual listings for each product you want to sell. Be sure to include high-quality photos and detailed descriptions. Then, set your price point and mark up accordingly.
Promoting Your Store
There are many ways to promote your store and get the word out. Here are a few tips:

1. Social media is a great way to promote your store and reach a large audience. Be sure to post interesting content that will get people talking about your products.

2. Creating a blog is another great way to promote your store. This gives you a platform to share information about your products, as well as show off your knowledge about the industry.

3. You can also reach out to fashion bloggers and other influencers in your niche to promote your store. This can be done by sending them free products or offering them discounts on their purchases.

4. Finally, don't forget about traditional methods of marketing, such as print ads or online banner ads. These can be effective in reaching potential customers who might not be familiar with your store otherwise.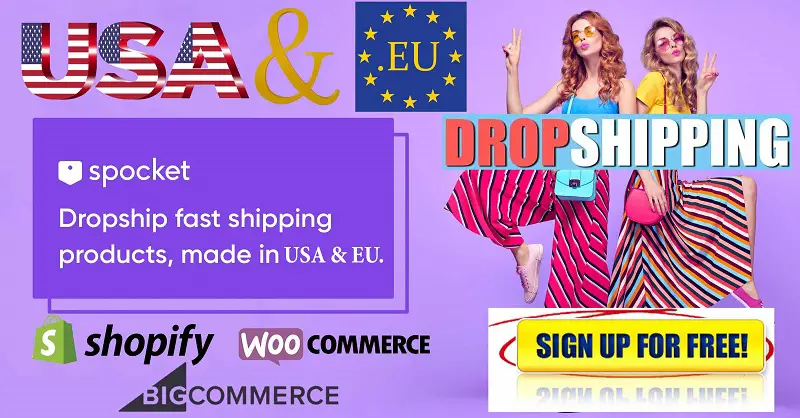 Managing Orders and Shipping
The first step to dropshipping hair accessories is to manage orders and shipping. This can be done through a number of methods, but the most common is to use a spreadsheet.

When using a spreadsheet, it is important to track the following information for each order:

-Name of customer
-Shipping address
-Phone number
-Email address
-Item ordered
-Quantity of items ordered
-Price of each item ordered
-Total price of order
-Date order was placed
-Date order was shipped
– tracking number (if available)
-Notes (if any)

Managing orders and shipping can seem like a daunting task, but with a little organization it can be easily managed. Stay on top of your orders and shipping information to ensure that your customers are receiving their hair accessories promptly and as expected.
Conclusion
Dropshipping hair accessories can be a great way to make money and grow your business. It's important to research the products you want to sell, find reliable suppliers and manufacturers, and create an effective marketing strategy.
With dedication and hard work, dropshipping hair accessories can be a rewarding business endeavor that helps you earn extra income while providing customers with quality products at affordable prices. So if you're interested in learning more about dropshipping, take the time to explore these steps for success!