Reading Time:
4
minutes
Are you looking for a way to boost customer loyalty and drive repeat business on your Shopify store? Look no further than Smile.io, the ultimate loyalty and rewards app! With its powerful features and easy integration with Shopify, Smile.io makes it simple and cost-effective to reward customers for their purchases, referrals, social media shares, and more.
In this review, we'll take an in-depth look at how Smile.io works with Shopify stores, the benefits of using it for your business, how to get started using it today – plus pricing information so that you can make an informed decision about whether this app is right for you. So let's dive in!
How Smile.io works with Shopify?
Smile.io is an excellent loyalty and rewards app for Shopify that offers merchants the ability to reward customers for their loyalty. The integration between Smile.io and Shopify is seamless, making it easy to set up and start using immediately.

Once installed, Smile.io uses customer data from your Shopify store to assign points or discounts based on purchases or other actions such as referrals or social media shares. This helps incentivize customers to take specific actions that benefit both the merchant and themselves.

One of the best things about Smile.io's integration with Shopify is its flexibility in terms of customization options. Merchants can tailor their reward programs by setting rules around point earning, redemption rates, and even customizing emails sent out to members.

Another feature worth mentioning is the ease with which you can track program performance through built-in analytics reports. These reports help identify areas where improvements can be made, allowing you to continually refine your loyalty program over time.

Smile.io's integration with Shopify makes it a valuable addition for any business looking for ways to increase customer retention while also driving sales growth.
What are the benefits of using Smile.io?
Using Smile.io on your Shopify store is an excellent way to increase customer loyalty and engagement. Here are some of the benefits you can expect when using this app:

Firstly, by implementing a rewards program through Smile.io, you'll be able to incentivize customers to make repeat purchases. Offering exclusive discounts or free gifts for reaching certain milestones will keep customers coming back to your store.

Secondly, Smile.io allows you to personalize rewards based on individual customer behavior. By analyzing data such as purchase history and social media interactions, you can create unique reward tiers that cater specifically to each customer's preferences.

Thirdly, the app also provides valuable insights into your customer base through detailed analytics. You'll be able to track reward redemptions and other key metrics like engagement rates and revenue generated from the program.

With Smile.io's referral program feature, not only will current customers earn points for referring new business but new customers who sign up via referrals receive bonus points too!

Integrating Smile.io into your Shopify store can help increase sales while providing a personalized experience for each customer.
How to get started with Smile.io on Shopify?
Getting started with Smile.io on your Shopify store is a quick and easy process. First, you will need to download the app from the Shopify App Store. Once downloaded, you can begin setting up your rewards program.

The first step is to choose what type of rewards program you want to create. You can choose from points-based programs or tiered programs depending on your business needs.

Next, customize your rewards program by adding in the different ways customers can earn points or reach higher tiers. This could include making purchases, referring friends, following social media accounts and more.

Once everything is set up how you want it, it's time to test out the rewards program before launching it live on your store. Make sure everything is working properly and that customers are able to easily earn and redeem their rewards.

Launch your new loyalty program! Let customers know about this exciting new feature through email campaigns or promotions on social media channels. With Smile.io's easy setup process, creating a successful loyalty program has never been easier for businesses using Shopify.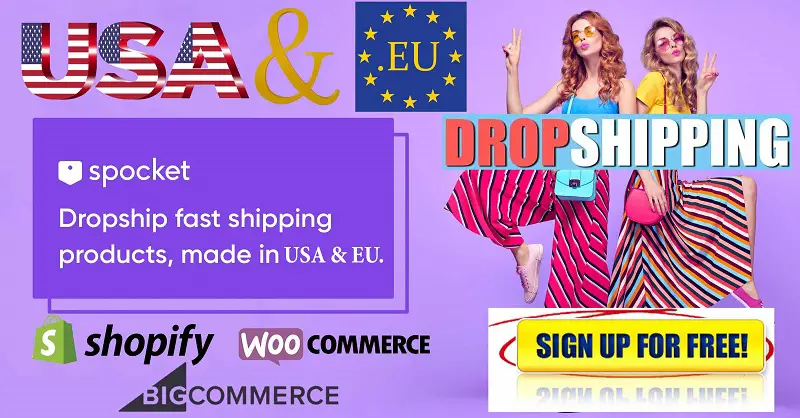 Smile.io pricing
When it comes to Smile.io pricing, there are different plans available depending on the size of your business and the features you need.

First off, Smile.io offers a free plan that comes with basic rewards program capabilities such as point earning and redeeming. However, this plan is limited in terms of customization options and integrations.

For businesses looking for more advanced features such as VIP tiers or referral programs, they can opt for the Growth plan which starts at $49 per month. This plan also includes email support and access to analytics tools.

If you require even more functionality like custom branding or API access, then Smile.io's Professional Plan may be better suited for your needs. The cost of this plan is tailored based on individual requirements.

Larger enterprises with complex loyalty programs can go for Enterprise plans which come with dedicated account management services and advanced analytics tools.

No matter what size your business is or what features you need from a loyalty program provider, Smile.io has something to offer at reasonable prices designed to fit any budget.
Conclusion
To sum it up, Smile.io is an excellent loyalty and rewards app that can help you keep your customers engaged and happy. With its user-friendly interface, extensive customization options, and seamless integration with Shopify, it's no wonder why so many e-commerce store owners are turning to Smile.io for their loyalty program needs.

By offering incentives like discounts, freebies or exclusive access to new products/services through a reward-based system you increase the customer engagement rate while giving them more chances of returning.

Furthermore, with Smile.io's affordable pricing plans tailored to different business sizes and needs there's no reason not to give it a try if you're looking to boost customer retention rates on your online store.

Incorporating this tool into your marketing strategy will undoubtedly take your Shopify store's user experience up several notches!