Reading Time:
8
minutes
Let's not forget that we used to watch movies that featured rich people using different gadgets to control their homes when talking about smart home devices. These devices automatically open/close the gates, turn on/off lights, and other functions. They are something you will always remember, won't you?
Many people dreamt of these things a few years back. These innovations are now more widely available. They don't even come at a high price.
Dropshipping allows you to offer your customers such low-cost smart home devices that will make their lives easier and more enjoyable. It's an opportunity to build your own hi tech empire.
Are you curious? Let's take a look at the top smart home products for your online shop!
How to choose the best low-cost smart home devices
We have done a study to find the best low-cost smart home devices for dropshipping stores. There are many smart home gadgets on the market. Some of these gadgets were excluded from our list due to their inutility, high prices, and other reasons. First, let's get to the point.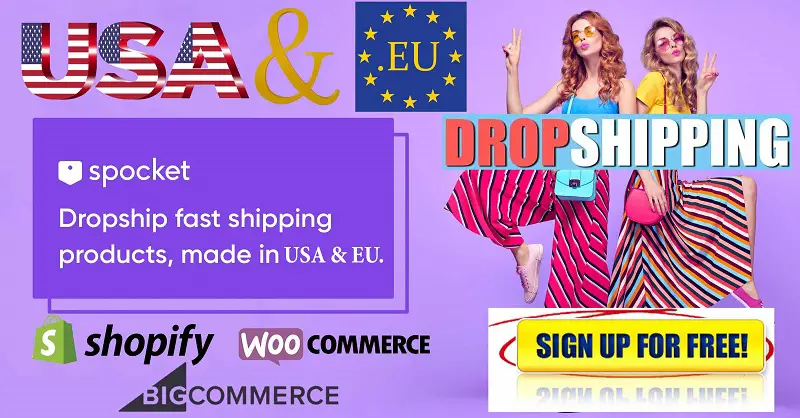 What do you use to compile a product list?
Firstly, we use AliExpress to look at what products of a particular category we can buy there. AliExpress has millions of products to suit all tastes. Select a subcategory to see the full list of products it offers.
Secondly, when we have already found suitable products on AliExpress, we appeal to Google Trends. This tool allows us to evaluate the popularity of a specific search query. This allows us to determine if this product is a good fit for your dropshipping shop.
Now, relax because we have compiled 25 affordable smart home devices just for you!
Smart plug
Sometimes, we have to switch off multiple electrical appliances at once. We aren't always able do it ourselves. This plug is a great solution in such situations!
You can manage all connected devices with your smartphone using this small, but extremely useful device. You can set up schedules and enable or disable devices using voice commands.
Let's go to Google Trends and see whether this plug suits your dropshipping store perfectly.
We can see that the search term "smart plug" has seen a significant increase in popularity over the last three years. We believe this is a good product to add to your online shop.
Smart wall switch
Smart wall switches are becoming more popular as the years go by. It's possible to offer smart wall switches for a very low price to your customers.
They will be able turn the light on or off from almost anywhere. They can even check the app on their phones to see if they forgot to turn it off when they leave their home. BTW, such a switcher works with Amazon Alexa and Google Assistant.
Google Trends also admits that smart wallwatches are on the rise. Why not add them to your product range?
Smart bed lamp
This product is perfect for people who like a homey feel and other similar things. This smart bed lamp is perfect for those who love the home feel. You can control the lighting by using your smartphone. Voice control is also available.
According to Google Trends smart bedside lamps have been steadily growing in demand. This product is a great addition to your online product catalog!
Smart curtain
We all love to travel. Many people worry about their homes when they go on vacation. It's high time to give them smart curtains!
They will be able to open and close their curtains from anywhere! You can even control the curtains with your voice! But is this device popular enough on the Internet?
Google Trends will show you that smart curtain is becoming more popular. What else does a dropshipping shop owner need?
Smart door sensor
Smart door sensors can be used to notify you when someone enters your apartment. It can be installed on your window or door and will allow you to check their status while you are away. The door sensor can be used with any smart home device but cannot enable or disable them.
It sounds very appealing, doesn't? So let's appeal to Google Trends.
You will be surprised at the popularity of this sensor. This sensor is extremely popular and should be included in your online shop's product list!
Smart water sensor
Do you fear that your faucet will overflow every weekend? Are your neighbors flooding your home? This smart water sensor will help you determine if it is all about you.
It will notify you if your apartment is experiencing water damage. So you will have a chance to prevent the incident and save your home!
For online store owners, what is more important? The popularity of this device has increased over the past few years. It's perfect for your dropshipping business!
Smart motion sensor
A motion sensor isn't a new invention. These sensors could only turn on or off the light, a ten-year ago. Smart motion sensors are now connected to your alarm system and will notify you if someone enters your home. So, this is really useful, but let's check if this device is in demand on the Internet.
Google Trends shows that "smart motion sensors" were popularized around 3-4 years ago. This is why smart home devices are so popular that you might consider adding them to your product line.
Smart temperature sensor
Many people desire to create the ideal environment in their home. It's more than just temperature. Here's a smart temperature sensor and humidity sensor!
The device can display data on its screen and transmit it to your smart home hub. It will also notify you if there is a problem with temperature or humidity. By the way, it's compatible with Alexa and Google Assistant.
Google Trends will help you decide if this device should be added to your product line. The demand for smart temperature sensors increased almost three times in the last five years. Would you rather miss the chance to add this popular product to your online product listing?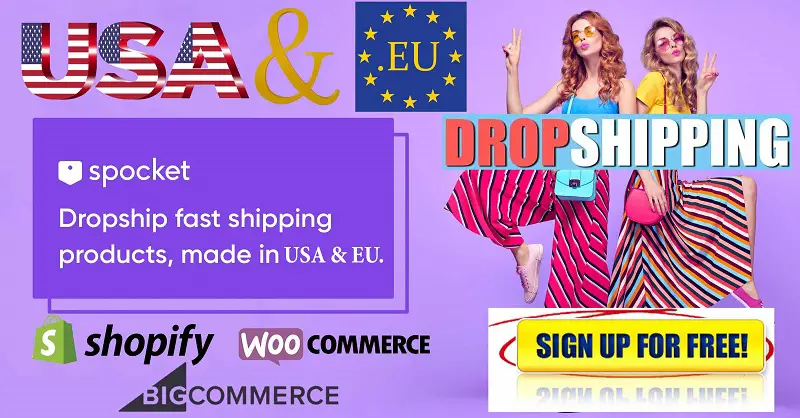 Smart IP camera
It's great to be able to see what's going on at home while you're away. It is. You don't have to spend a lot of money for this.
These smart IP cameras allow you to monitor your home from anywhere. By the way, such a security camera also has a smoke detector.
We can see that smart IP cameras have grown in popularity over the last 5 years. It seems like a great product to sell online in a high-tech shop!
Smart door lock
Sometimes, we have to open the door remotely. You might need to open the door remotely while you are away for guests or other visitors. A smart door lock can help in such situations!
It is a great idea, but is this in high demand? Let's appeal to Google Trends.
Smart door locks are very popular nowadays. This is why you should add it to your online shop.
Smart heater
Comfortable temperatures are very important in your home. A heater can take a long time to heat up a room. Smart heaters are the answer!
You have the ability to remotely control your heater. Turn it on when you're going home, and by the time you arrive your flat will be warm already.
Dropshipping store owners may be tempted to believe that the product will not be affordable and that few people will buy it. According to Google Trends however, smart heaters are becoming more popular online. It sounds promising, right?
Smart kettle
These devices can be controlled remotely and are very popular. This smart kettle is a great example. Is it different from regular kettles?
It can be programmed to boil water upon your return. And that's just one of possible scenarios.
Let's now look at what Google Trends has to say about this product. We can see that smart kettles, despite their high price, are highly in demand online. Is it worth adding this product to our product line?
Wi-Fi router
Wi-Fi routers are not new. However, a Wi-Fi router is not a new concept. Your smart home system will not work if it doesn't. And since they do not cost a lot, you may also provide your clients with a high-quality router.
We can see that many people still buy routers online. This product is perfect for an online store selling smart home products.
Smart speaker
You may think that this is just a wireless speaker we buy to listen to music. It's actually true. However, such speaker is an integral component of smart home system. It will be connected to smart home hub, and it's going to notify you if something unplanned happened.
Smart speakers are in high demand due to the increasing popularity of smart homes systems. It would be wonderful if you added them to your online shop so that people can purchase all the components of a smart home system.
Smart LED lamps
Smart LED lamps can make your life brighter. They are not only app controlled, but also give you an opportunity to change the glow color.
These smart lights are affordable, so you might consider adding them to your online product line.
Smart doorbell camera
Here's a smart camera that will let you see what's happening at your door. You will have an opportunity to watch a video from it at any moment using your smartphone!
According to Google Trends, such cameras are growing in popularity. Will you miss the chance to sell such a popular product in your store's inventory?
Smart tracker
Our next product is very cheap. This smart tracker is what we are referring to. Attach this tracker to anything you lose at home. And then, you will easily find it using your smartphone!
Google Trends also believes smart trackers are highly in demand today. That's quite reasonable. It only costs $1-2
Smart power strip
We'll be discussing the next product, a smart power strip. It's very similar to a smart plug. You also can turn it on and off remotely from any place with an Internet connection.
Google Trends will show that smart power strips have become very popular in recent years. It's a smart idea to give your customers such an useful device for their home.
Smart robot vacuum cleaner
Nobody is shocked to hear about robot vacuum cleaners. They are expensive in stores. That's why many people are trying to find them on the Internet.
Google Trends cannot confirm this fact. The popularity of the search term "robot cleaner" has increased by three-fold in the past ten years. This is a great reason to include it in your product line.
Smart precision cooker
A slow cooker was popular a while back. But technology has advanced and sous vide precision cookers have gained popularity. Comparing to slow cookers, this device is much smaller and easier to use. The price is not very low, but it's designed to save your time and efforts.
You can find out what Google trends has to say about this type of precision cooker if you are still unsure whether or not to sell it in your online shop. As you can see, sous vide precision cookers have been growing in popularity at an alarming rate.
Smart alarm lock
You want to control your phone's clock and weather station? This smart alarm clock is for you!
Although this device is expensive, it's not impossible to imagine a smart home without an alarm clock.
Smart remote control
It has been a while since I last saw a movie called "Click". This movie's main character has a remote control that can manage any gadget.
It's been a while since we all have the option to buy such a remote controller. With such a device you can manage all you need: doors, garage gates, etc.
This product is also extremely popular online because it costs $1-2
Smart home security
A smart home security system will be a great option if you are often away from your home. Due to lots of different sensors you will be immediately notified if somebody enters your apartment!
Smart home security systems have gained widespread acceptance from people all over the globe. It's also affordable, so it makes a great item to sell online!
Smart home smoke detector
You have protected your home from flooding. But what about a fire? Here comes a smart smoke detector which is going to notify you about a fire wherever you are!
Google Trends will show that smart smoke detectors are in high demand over the last 5 years. This makes them an ideal solution for your online shop!
Smart weight scale
People are more concerned about their health these days. Smart weight scales will allow you to manage your weight, muscle mass, and adipose tissue. Sounds interesting, doesn't it?
Google Trends shows that such weight scales are highly in demand online. It's an excellent addition to your online product line!
Last thoughts: Smart home devices cheap
This is the ultimate list of cheap smart home devices that you can sell online. If you are looking to sell the most high-tech, popular and innovative products online only, then it is a great decision to start selling Wi-Fi-connected home automation gadgets or starter kits.
You will actually have the opportunity to make your customers' lives easier and more enjoyable. These devices can be purchased in many offline stores. However, they are relatively inexpensive and you can still sell them for a low price since they don't initially cost much.