Reading Time:
4
minutes
Sunrise Wholesale Overview
Sunrise Wholesale has been involved in dropshipping since 1999. The company is located in Los Angeles, California. The company offers market automation and brand-name products to maximize your business's profit.
This review will cover the features that Sunrise Wholesale offers and how they perform. Continue reading to find out more.
What are the benefits and drawbacks of Sunrise Wholesale?
Pros
Sunrise Wholesale offers a free 7-day trial.
Sign up to receive $20 worth of free products. You will get $20 credit to your account that you can use on Sunrise Wholesale's website.
Sell Anywhere: You can integrate Sunrise Wholesale tools with your Amazon, Shopify, BigCommerce, and eBay accounts. Sunrise Wholesale's stock feeds can be used for other platforms.
Sunrise Wholesale Products Fast Delivery: Sunrise Wholesale products shipping times are significantly shorter than dropshippers. This allows you to better serve customers.
Built-in Shipment Monitoring: You can easily check the status of your shipment right from your Sunrise Wholesale account.
Cons
Sunrise Wholesale offers a limited selection of products, which is a significant advantage over other drop shipping companies.
Sunrise Wholesale does not ship internationally. Exceptions may be shipped to Canada.
Sunrise Wholesale: How much? What dropshipping services does it offer?
Pricing
Sunrise Wholesale charges $29.95 per month. For huge savings, you can also purchase a yearly membership at $99.00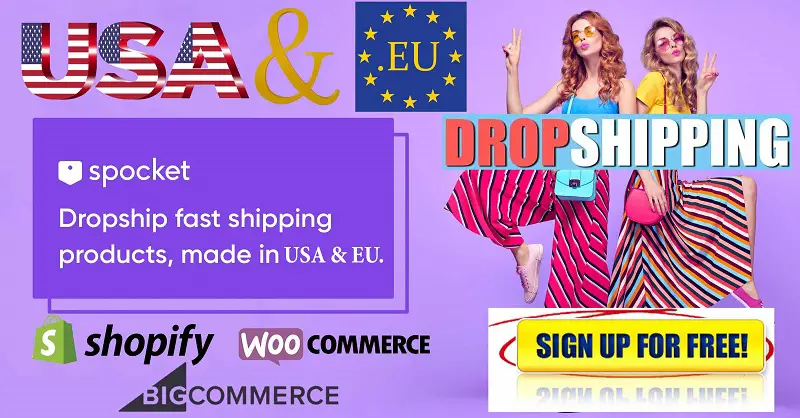 They do not offer a money-back guarantee. Instead, you can try their service for 7 days before paying.
Gold member pricing automatically applies to you when you become a member. All products can be purchased wholesale at discounts, and there is no minimum order quantity.
Services
Sunrise Wholesale offers more than just discounted prices.
Store Integration: Sunrise Wholesale apps are available for your Shopify and BigCommerce stores. With one click, you can upload multiple products. Any price or quantity changes will be automatically synchronized by the app. The app will also automatically remove out-of stock or discontinued items. You can place orders through the app or from your Sunrise Wholesale account.
Market Listing Tool: Click a button on any Sunrise Wholesale product and you can create an Amazon or eBay listing. Choose the product category, pricing and shipping options. Images and descriptions are automatically uploaded. Also, the return policy is included. Order fulfillment can be done from your Sunrise wholesale account.
Stock Feeds: Sunrise Wholesale products can be uploaded to any marketplace or store by downloading the product data feed in CSV and XML formats. These can be customized to your specifications. A custom script or program can be used to sync the feeds of your products with your store.
Sunrise Wholesale will notify you by email if a product that you are selling is out of stock.
Shipment Tracking: You have direct access to your Sunrise Wholesale account to view the status of all your orders. You will also receive tracking codes via email.
Sunrise Wholesale's Sales Analyzer provides a comprehensive overview of your sales history. See your top-selling products and sales trends. You can compare your performance against the competition by using research tools that display similar products and their respective prices.
Sunrise Rewards Program: All members have access to the Sunrise Rewards Program, which allows them to redeem points for rewards. Points can be earned by using the site, referring others to it, and promoting the service online. You can earn account credit, account upgrades and special merchandise as well as occasional secret specials.
Sunrise Wholesale Newsletter: Sign up for the Sunrise Wholesale newsletter and receive email updates about new products, sales, specials, etc.
Sunrise Wholesale: What products can I offer?
Product Catalog
Sunrise Wholesale offers dropshipping on over 22,000 products. There are many categories and subcategories, such as Automobile, Home Decor and Electronics.
To indicate shipping options, return policies and origin, items are marked with colored dots.
Navigating the catalog can be a tedious task. The products are presented on one page, with no sorting options or filters. They are also not arranged in any particular order. You can search for keywords at the top of this page.
Supplier Information
Sunrise Wholesale preselectorizes suppliers. Sunrise Wholesale does not have any information about these suppliers, other than their addresses.
Sunrise Wholesale: How can I sell my products?
Fulfillment and Order Placement
Sunrise Wholesale orders are fulfilled automatically by default. You must find the product in the Sunrise Wholesale catalog, and enter all necessary information.
You can also order by phone. You can also order by phone using a direct API. This will automate the process and reduce your time, but you will need programming skills in order to set it up.
Delivery and tracking
Sunrise Wholesale mainly delivers to the US. Canada can also receive products marked with a blue dot or gray dot.
Most orders ship within 1-2 business day and arrive within 5-10 working days.
Your account will automatically receive tracking numbers. The status can be viewed directly on the Sunrise Wholesale website.
Returns and refunds
Sunrise Wholesale credit can be used to exchange or replace defective or damaged items. Good condition items can be returned for credit. However, you must return it within 30 days and pay a 20% fee.
How can I get in touch with Sunrise Wholesale?
Customer Support
Sunrise Wholesale can be reached via email, phone, or live chat. You can reach them via live chat or phone between 9 AM and 5 PM Pacific Time.
Sunrise Wholesale also has social media accounts that you can use to communicate with agents.
Sections for Self-Help
Sunrise Wholesale provides a FAQ section to answer common questions. You can also view tutorial videos to learn how to use the service. You can also visit their YouTube channel for more information and updates on the product.
Conclusion
Sunrise Wholesale offers a variety of tools that will make managing your dropshipping business easy. It offers a lot of functionality for a reasonable price, which is a lot lower than other dropshipping services that we have reviewed.
This service is great, but the product selection is limited. With such a limited product range, it will be difficult, if certainly impossible, to create a niche.
Sunrise Wholesale is a good option for dropshipping and competitive pricing. However, it has a smaller product selection than other options we have reviewed.