Reading Time:
7
minutes
You can't talk about drop shipping without mentioning it when starting your online store. Dropshipping is frequently the most cost-effective and risk-free way for small businesses to sell online.
You sell products from a third-party dropshipping provider via your ecommerce website with drop shipping. On the other hand, your supplier keeps the goods in their warehouses and ships them directly to your clients. As a result, you won't have to store inventory at home, and you won't have to squander money on merchandise, warehousing, or shipping.
Given this, it's no surprise that dropshipping is used by approximately one-third of all online stores!
To get started, you'll need to identify and use a reputable dropshipping site that allows you to explore popular things to sell.
The ideal platform should include the following features:
An excellent selection of products
Options for personalization
Possibility of making a decent profit
With that in mind, we're taking a look at one such contender: SupDropshipping. So buckle up because we're going to cover a lot of ground!
About SupDropshipping
SupDropshipping, based in Hong Kong, is a global dropshipping distribution platform that has been in operation since 2010. They supported around 1600 clients at the time.
Sellers can get tens of thousands of products from China's wholesale market, including items from 1688. com. It's simple to get started. The SupDropshipping website allows users to create an account and begin browsing things using various straightforward search features. Image search and a handy browser plugin are two of the most notable features, which we'll go over in more depth in a moment.
SupDropshipping is also simple to integrate with a variety of ecommerce platforms and online marketplaces; specifically, SupDropshipping integrates with: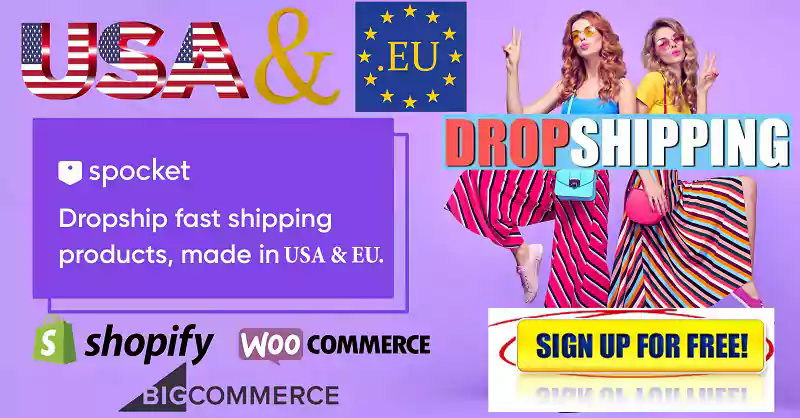 Shopify
eBay
Amazon
Wix
WooCommerce
Ecwid
Product Sourcing
SupDropshipping, as we've already mentioned, gives you access to hundreds of thousands of items from the Chinese wholesale market in a variety of product categories, including:
Garden and home
Apparel
Hobbies and toys
Entertainment and sports
Supplies for the office and the classroom
Mobile phones and their accessories
Fashion and jewelry
…as well as a slew of others.
Many products come in several versions, so you may be sure to find something you like.
Choosing the Most Profitable Items to Sell
There are three ways to explore through the products in this vast selection:
To begin, go to the SupDropshipping website and look around. This allows you to figure out the item's minimum and maximum price. You can also look for special offers only available for a limited period or have a limited supply. Alternatively, you can use a single tick to find products with free delivery and items with a product video. You may even choose which warehouses to include in your search, which is helpful if keeping your business local to home is essential to your brand.
You might also use SupDropshipping's picture sourcing feature. Go to "Sourcing" in your dashboard's "Find Product" section and submit a product image.
SupDropshipping will then look for similar items. This is especially useful if you've seen a popular item but don't know what it's called!
Finally, you can submit a product sourcing form. If you're looking for competitive quotations for an item you're already selling, this is an excellent place to start. Choose your synced store, look for a product tag, and type in the product's name. Then SupDropshipping will provide you with thousands of quotes from their suppliers for similar items.
It's also worth mentioning that you can search for products directly on 1688.com using keywords or images.
Ordering SupDropshipping Samples
It's usually a good idea to order a sample to determine an item's quality. SupDropshipping makes it simple to add any item from their catalog to your shopping cart. Unfortunately, there are no discounts available for purchasing samples.
New users are given coupons that can be utilized to earn a discount on their first order.
$1 for a $3.98 purchase
If you place a $100 order, you will receive a $10 discount.
Chrome Extension for SupDropshipping
SupDropshipping has a Chrome addon that makes finding similar products for Amazon items a breeze.
The following is how it works:
After you've installed the extension, you can use it to click on a product on Amazon that you like. After that, you can email a purchase request to the SupDropshipping team, and they'll do their best to locate the item for you. You may also click "find a better price" to see a collection of product photos to serve as a starting point for your search. SupDropshipping will provide you with a list of items that you can easily import into your store.
Storage and Order Management
SupDropshipping offers a simple dashboard from which to manage orders. You'll receive a tracking link if a product is purchased by one of your clients, allowing you to monitor the shipping process.
The majority of the items are kept in SupDropshipping's warehouses. Nonetheless, the platform supports international warehouses, including the United States, the United Kingdom, Canada, Mexico, France, and Spain.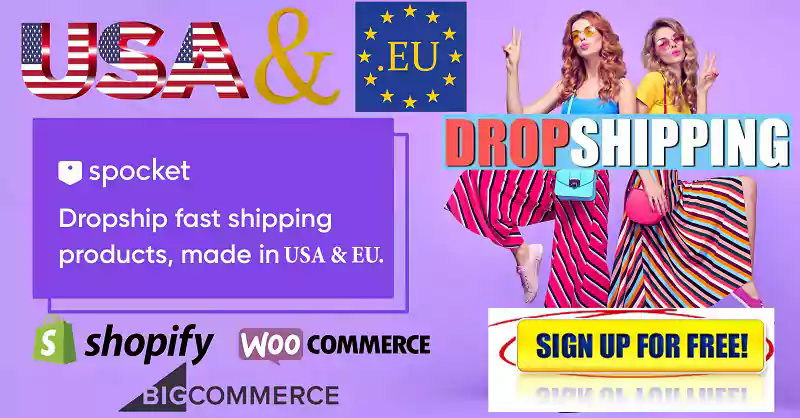 The average shipping period for SupDropshipping is three to fifteen days, and deliveries are handled by couriers such as DHL, FedEx, UPS, EMS, and others.
Additional Services
SupDropshipping provides a variety of extra services to ensure product quality and give a more branded experience for your clients. Let's have a look at a few of the possibilities:
Inspection of quality
You can request a quality inspection for the things you're shipping out by contacting SupDropshipping. Before they leave, a staff member inspects all of your merchandise for breakages or other flaws. The cost of this service isn't listed on the website, but you'll get a prize if you contact them. This is a free or optional service for all orders placed on Sup.
Photographing Products
Product photography is also available with SupDropshipping, ensuring that you have high-quality product photographs to upload to your online store.
There are three possibilities:
High-resolution product photographs on a white backdrop are included in the standard service. The first five photographs are free, but after that, each shot costs $5.
"Lifestyle Shooting" is the premium option. Your products are displayed against a custom background in this section. Prices start at $50 per project, and you'll need to talk to your Sup Drop Shipping agent about your specific requirements.
However, we believe it's important to point out that the sample on its website is poorly altered, which makes us hesitant to endorse this alternative.
Finally, the Pro package includes 360-degree product photography, which allows you to see the goods from any angle. This service also includes a gif that allows viewers to rotate the merchandise. The cost of this treatment starts at $80. They also accept special orders for product photography or videography, the cost of which varies.
Engraving of logos and custom packaging
Dropshipping has the disadvantage of making it tough to brand your shopping experience in a distinctive way to your online store. SupDropshipping offers a variety of customization services in response to this problem.
Engravings with your logo are also an option. Text or even small images can be etched into particular objects here. The availability of this service is contingent on whether the product can be engraved. All bespoke packaging prices are displayed in the packaging store.
Custom packaging can be purchased from your dashboard's "Pro services" area.
Custom jewelry boxes, flannel bags, plastic zip bags, cardboard boxes, and more
are available here. Of course, the cost is determined by the packing you select.
Accordingly, you should expect to pay anywhere from $0.02 to $0.80 per item.
On-Demand Printing
Print-on-demand products have the "POD" tag, which means you can customize the product with a design or artwork of your choice. However, this service is less user-friendly than those offered by other POD providers. Because you can only add a note to a product and upload the artwork, it's not easy to adjust the artwork placement on the product or even review a template to get a sense of the final product.
Pricing
SupDropshipping is an entirely free service. You decide how much profit markup to charge when adding a product to your store. Only professional services that are not included in the package are extra. Unfortunately, many of these services aren't explicitly priced, so you'll have to speak with your SupDropshipping agent to receive a precise quote. The rates for most additional services are apparent; nevertheless, the price may increase due to the variety of demands.
Customer Support – SupDropshipping
When you partner with a dropshipping supplier, the quality and dependability of its services are critical to your brand's reputation. Of course, it goes without saying that if an item is late or damaged, it reflects poorly on you. As a result, you must be able to rely on prompt and accurate responses from a knowledgeable customer service team.
To begin, SupDropshipping assigns you an agent, who will be your point of contact for any questions or problems you may have. You may also post a question in the community forum or send an email or WhatsApp message to the staff.
SupDropshipping's customer service team is available Monday through Friday from 9 a.m. to 7 p.m. HKT and on weekends from 10 a.m. to 5 p.m. HKT.
Unfortunately, the platform lacks online self-help resources. For example, their online help center contains only 27 articles, most of which provide very little information. Furthermore, none of their services are detailed on their website. Not to add, their website is littered with typos and grammatical errors, further undermining its credibility.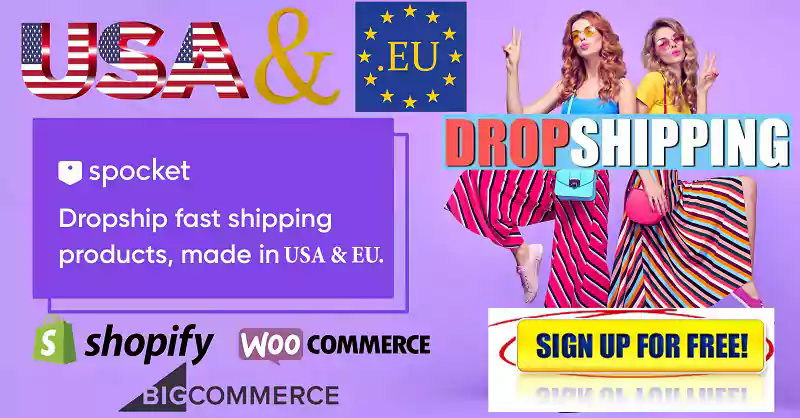 Sup Dropshipping Ratings
Customer feedback is mostly positive, with a 4.2 rating on TrustPilot. However, they only have 13 total reviews. They have received relatively limited attention across other review platforms, making it difficult to get a clear picture of what others think of the company.
Pros and Cons
Let's take a final look at the benefits and drawbacks of SupDropshipping to round off this review.
The Pros:
You can count on speedier, more reliable shipments because we have warehouses worldwide.
Thousands of products are available in a variety of popular product categories.
Packaging, engraving, and POD services for custom products are also available.
You're allocated an agent, so you'll always know who to contact if you have a question.
SupDropshipping is an entirely free service.
You can locate things you like on Amazon and add them to your online store with their Google Chrome extension.
In just a few clicks, you can connect Shopify to leading eCommerce platforms and online marketplaces.
The Cons:
The website of SupDropshipping is frequently uninformative about their professional services or how specific features work.
SupDropshipping does not appear to be as trustworthy as it may be due to typos and grammatical errors.
The print-on-demand functionality of SupDropshipping lacks intuitive product artwork templates, making customization difficult and limited.
Closing Thoughts
That's all there is to it! Now you know what we think about SupDropshipping. In conclusion, the site offers a variety of simple ways to source products from the Chinese wholesale market and a large selection of popular commodities. You may also rapidly get products from other successful stores using its Google Chrome extension and reverse image search feature.
SupDropshipping's English website, on the other hand, does not give the best impression, and information is sometimes lacking. So, let's say you decide to use this platform. In such a situation, getting a sample product to evaluate for yourself how good the quality is, especially if you're paying more for bespoke options, is a good idea.