Reading Time:
9
minutes
If you've got a dropshipping business that is growing quickly, you're in a great position. It's no longer necessary to spend time on how to start a dropshipping company, how to dropship and how to find dropshipping suppliers. You're likely looking for ways to make it faster to grow your business.
Dropshipping automation is the solution. It's a great way to help you scale your business without being overwhelmed by all the moving parts and different dropshipping business ideas.
Here's what automated dropshipping entails, how it can benefit your business, and some dropshipping automation software you can use to help you sell online.
What is Automated Dropshipping?
Automated dropshipping is the use of eCommerce software to simplify dropshipping processes and eliminate the need for manual control of different aspects of your business. In action, these tools can save you time and money in getting the best dropshipping products live on your site, marketing materials to customers, and more.
These are just a few of the many ways you can automate dropshipping orders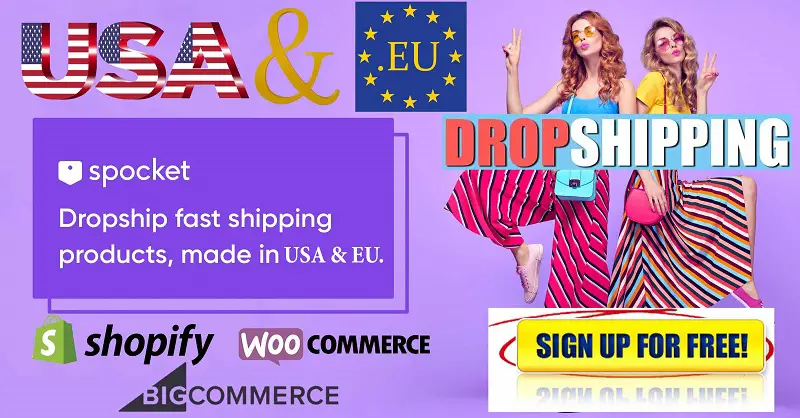 Order Tracking
Your business will continue to grow and you will need to handle more orders. Your supplier will manage all orders fulfillment, including inserting packing slips or RMA forms. However, you are still required to update the customer with any order updates. This can be difficult to do manually, especially when you have multiple orders. Automated software can keep track of thousands of orders and notify you and your customer of any updates or changes. Automation software saves time and improves customer satisfaction by not being left behind.
Pricing
Another common use of automated dropshipping software for pricing is You can create rules in the software that will automate the process of setting the price for your products. You don't have to be able to calculate markup on all your products. Instead, the software can automatically increase product prices to ensure a dropshipping profit margin. When you add new products to the system, prices are automatically calculated and assigned. This makes it easier to sell products quickly and allows you keep your prices competitive. You can even set separate margins for wholesale vs retail price in the system. If you pair this with dropsurfing, you can increase the amount of money you make from each sale as well.
Email Marketing
Email marketing is the most efficient form of eCommerce marketing. Dropshipping businesses heavily rely on marketing efforts to increase sales and reach their customers. You can send mass emails quickly and increase your impact with email marketing automation. A series of welcome emails can be set up for new customers. Each email will offer a discount on the next order, and help increase each customer's lifetime value and order volume.
Dropshippers who use BlueCart eCommerce for their storefront can send emails right from the platform. You can also set up deals and send emails from the platform. Even better, all BlueCart customers also get listed in our online marketplace where their products can reach 92,000+ buyers in the U.S.
Product Research
Finding new products is the cornerstone in how to make money dropshipping. It can be time-consuming and result in listing products that do not sell. Automating product research puts all of the work in the hands an AI which can offer live pricing comparisons, insights into trends for demand planning purposes and even dropshipping niches that have been underserved. This gives you the opportunity to make informed product decisions and only list and market high demand products.
Even though you have this software, avoid spending large amounts on low-quality, low-cost products. They may be temporary and provide high margins but they can quickly harm your brand image and customer satisfaction. A few years ago some dropshippers were flooding the market with poor customer service for dropshipping and low-quality products. This hurt many consumers and led them to ask "is dropshipping dead?" and "is dropshipping legal"?
Data transfers with suppliers
Automating data transfers between suppliers is the final way automation software can be used to streamline dropshipping businesses. This means that your dropshipping suppliers can automatically receive product orders as soon as they are placed on your website. This reduces the risk of human error and allows the supplier to pick and pack the order as quickly and efficiently as possible. Dropshipping is all about speed. Any opportunity to reduce this time will be a boon.
Software for Dropshipping Automation
There are many automation tools available to help you streamline your dropshipping business. While you can use general eCommerce tools to automate aspects of your business, there are a few areas where you need to use dropshipping-specific software.
These are the most popular dropshipping software products on the market.
Vendor Management
Since dropshippers tend to acquire products from multiple vendors, often through an online marketplace, it can be difficult keeping track of them and finding new ones. This is one of the most common dropshipping beginner mistakes. Vendor management software helps you keep track of which products are being sold, who supplies them, as well as what inventory levels remain. It also tracks the various vendors and offers in a market and gives insight into which ones to work with. If a certain vendor sells the same wholesale items as another, but for cheaper, your software will highlight this, so you can establish a new relationship and increase your margins.
Product tracking
Dropshippers also use product tracking software as a dropshipping automation tool. This software keeps track of all the products that you sell and how many you are selling. It automatically updates your databases when a sale occurs or if the supplier makes any inventory changes. This software is similar to a perpetual inventory program, except that you don't touch the products. This will help you plan dropshipping campaigns and eCommerce PPC campaigns, as well as keeping you informed about any production delays or other issues.
Website Building
Dropshipping website builders or subscription website builders are the last type of dropshipping automation tool that you should be looking into. These tools make it easy to create a website or page quickly. These tools can pull product information and imagery automatically from your supplier so that you don't have any to update manually. Many of the best dropshipping websites use automation to monitor and update product pages in real-time, allowing the team to focus on more valuable tasks.
Automated Dropship Site
You can run an automated dropshipping website by using the right software. Automating product and vendor automation allows you to add new products to your shop and pull all pertinent information simultaneously. To begin the fulfillment process, the order information can be automatically transmitted to suppliers. Automated order tracking will send an email to the customer with relevant shipping information. You can even include a link to your shipping policy in the automated emails so customers can seek out info themselves before reaching out to your customer service team.
With your site automated, you can focus on other dropshipping jobs like customer service. This will allow your customers to be satisfied and build loyalty, while the software drives traffic to your site and sales. With your new software, you can also consider investing in affiliate marketing instead of dropshipping. You could also explore reverse dropshipping. Automation lets you explore new ways to grow your business, without being weighed down by the daily business operations.
Autobots are now available!
Automation software can benefit all types of eCommerce businesses, but they're particularly good for dropshippers. They can help you keep on top of your business as it scales and let you keep your team as small as possible, while still letting you increase eCommerce sales. Just make sure to include this all in your drop shipping business plan.
Dropshipping tips for beginners? Check out our drop shipping for beginners guide. Or pick up one of our favorite dropshipping books to learn more about dropshipping.
Dropshipping offers the advantage of selling products directly from the supplier without having to store your product and ship it. It is less risky and requires less shipping headaches. However, there are many routine issues that can arise, such as the necessity to update product descriptions/feeds immediately after they have been received by the supplier; the requirement to give order details to the supplier within 24 hours of placing an order; the need for up-to-date information on supplier inventory levels in order to avoid miscommunications when an out-of stock item is ordered; etc.
Dropshipping platforms and services have been created to assist merchants who are involved in dropshipping. These platforms and services automate the majority of data exchange between suppliers and retailers, and can integrate with other business tools such as ERP systems and online marketplaces. Let's take a closer look at the top dropshipping tools so you don't get lost in the multitude and can choose the best one for your company.
Inventory Source
This dropshipping automation system was founded in 2002. It is one of the most trusted in the industry. Users love the ease of use and the flexible pricing. It is also impressive for the over 3,000,000 dropship products and 180 suppliers. Inventory Source allows to pick one of the six plans which would best suit the company's needs and budget, the first plan is totally free. This plan is ideal for beginners who want to get familiar with the industry without any financial commitment.
This platform automates routine tasks such as uploading product information onto your website and updating product info daily if there are any supplier changes. This convenience is available only in the two most expensive plans. However, the more affordable plans allow you to import product data (descriptions and images) via datafeeds. Owners of online shops on more than 20 platforms have many integration options.
Printful
Printful is a dropshipping service that allows you to dropship custom printed or embroidered products under your brand. It also integrates seamlessly with many e-commerce platforms. The platform automates everything, from order monitoring to incoming order import to alternative products in the event that a product you are selling goes out of stock.
Printful offers a wide range of products that can be printed, packed and shipped in-house at their fulfillment centers. They also have a mockup generator that you can use to create lifelike images for your products and push them to your store.
Printful also offers fulfillment and warehousing services. This is great for online retailers who sell dropshipped products as well as own-produced products. You can automate your order management by sending your products directly to Printful warehouses, and they will handle the rest.
Printful accounts are completely free. There are no monthly subscription fees, or premium accounts that cost extra. You only have to pay for the actual order.
Dropship Commerce
Dropship Commerce was started in 2011 as the 'child' of a popular Doba resource for dropshippers. It's a B2B integration SaaS service platform that is targeted at mid-sized businesses with the aim of streamlining dropshipping operations. Dropshipping automation software automates the exchange of products, inventory, order data, and other information between suppliers and retailers. The platform's unique architecture allows for this. Customers first integrate with the platform, then they have access to additional tools such as order analytics, inventory, orders and shipment modules.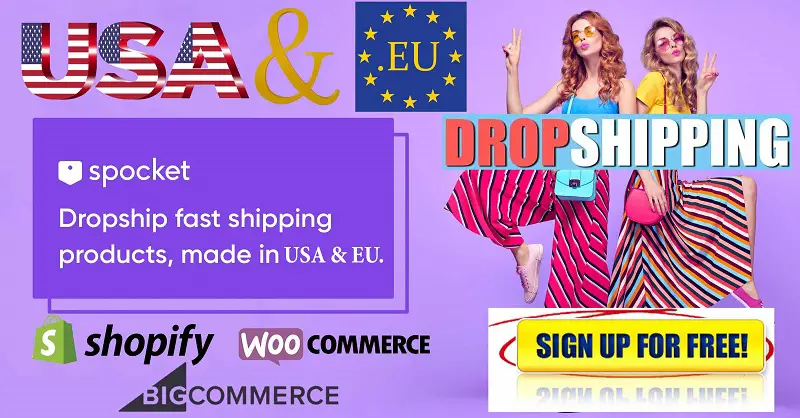 Dropship Commerce offers a variety of integration tools that can be used by customers who already use certain business applications and sales channels. This includes leading OMS systems, ERP systems, and eCommerce systems.
Dropship Commerce's pricing model is attractive, but it requires commitment. It is paid in advance each year. Dropship Commerce offers three major packages that range in price from $3000 to $12000/year. They include many features to meet even the most complex requirements. Before you can start using the platform, there is a $1000 setup fee. As with similar solutions, a $30 monthly fee will be charged for each connected trading partner.
Spark Shipping
Spark Shipping is one of the youngest, but very promising dropshipping automation platforms on the market. They were founded in 2013 and quickly developed their software to help online merchants get rid of routine dropshipping operations.
Spark Shipping saves time by processing orders automatically and sending them to the right suppliers in the correct format. Spark Shipping also syncs stock levels with vendors and updates inventory. It can also route orders automatically.
This software is clearly positioned to help existing merchants owning one or several e-stores, especially those based on Magento, Bigsommerce, Shopify or WooCommerce and selling on Amazon. This solution is not recommended for startups with no orders, as 'there's nothing to automate'.
Pricing is simple. Customers can choose from four plans starting at $99 per month. These plans range in order processing (starting at 150) and the SKUs that are available (Basic plan allows for up to 5000). Spark Shipping is not available for trial. Customers must choose a plan that suits their needs and then make payment.
Etail Solutions
If you are a high-volume online merchant using multiple sales channels, Etail Solutions might be the right dropshipping automation tool to help you manage most business operations. This software was founded in 2010 and has a solid reputation.
Etail Solutions is built on Etail Vantage Platform (EVP), which integrates all of your sales channels into one interface. This includes shopping carts like Shopify, Magento and Amazon as well as other software such Sears and Living Social.
The software automates many of the daily workflows and reduces the need to hire additional staff as the company grows. It can manage inventory from all channels and replenish popular items automatically by placing purchase orders. This is an uncommon feature in similar software. It maintains the product catalog with suppliers and can manage various order fulfillment methods.
Etail Solutions doesn't offer a trial period. However, potential customers can request a Demo to experience the tool in action. You won't find pricing information on their website. If this sounds appealing to you, contact their representative to get more details.
Dropshipping Website Builder: Frequently Asked Questions
It is not easy to get a dropshipping company off the ground. This includes creating a website. It helps to have some knowledge if you've never used dropshipping website builders before. These are some of the most frequently asked questions. We have answers.
Which website is the best for dropshipping
Every dropshipping platform has its own advantages and features. What works for one person may not work for another. These are the top dropshipping sites to choose from.
BlueCart
WooCommerce (WordPress plug-in)
Shopify
Magento
BigCommerce
How can I make a dropship site?
There are four ways you can create a dropshipping website: use a dropshipping-specific store builder, an eCommerce website builder, build a site yourself, or hire a web developer.
Dropshipping website builders are the best and most cost-effective way to set up a dropshipping website. There are many website templates that you can choose from, as well as plugins to quickly get your products listed.
You can either hire a professional to create your website, or work with one. You have a lot of visual and functional options that aren't offered by pre-made themes or out-of-the box eCommerce platforms.