Reading Time:
7
minutes
This article will show you the top ten online shopping websites in Pakistan. According to statistics, Pakistan is the 24th most developed economy in terms of purchasing power. This is due to Pakistan's growing middle class population, which has the ability to purchase a wide range of consumer goods. This has fueled the growth of the country's online economy.
We will be looking at online shopping websites in Pakistan to find low-cost and quality products for wholesale. Also, we will look into online shopping sites that offer cash on delivery and the possibility of opening stores within these sites.
Let's first look at the top 10 online shops for dresses in Pakistan.
10 Online Shopping Websites for Dresses In Pakistan
This online megastore is one of the most established in the ecommerce sector in Pakistan. Symbios.pk has a large selection of trendy dresses and offers both cash-on delivery and a seven-day return policy. They offer drop shipping anywhere in the world and cover Pakistan.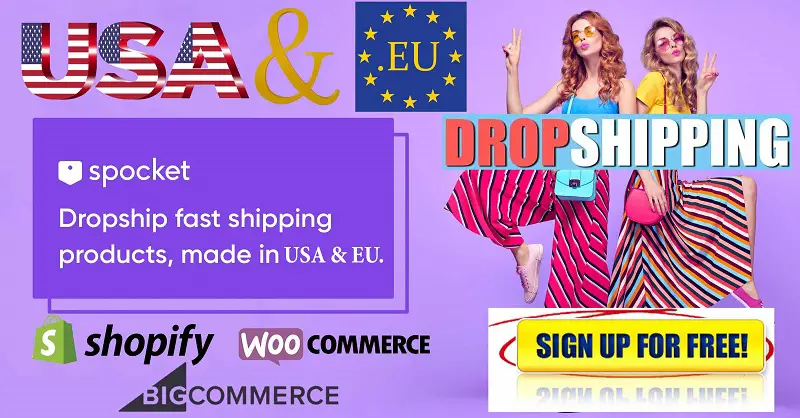 Kaymu                         
Kaymu provides customer to customer and business to customer platforms to its clients. This simply means that aside from selling its own clothes, www.kaymu.pk is a giant affiliate which allows its loyal customers and resellers to trade together. Drop shipping is only offered by the online platform's resellers.
Lootlo            
Lootlo has carved out a niche as one of the most popular e-commerce platforms in Pakistan. It offers a variety of consumer products, including electronics and fashion. As a growing retailer, www.lootlo.pk has been able to gain trust from its clients.
Shoprex 
Shoprex, a Pakistani online shopping platform that has been in development for some time, is managed by a team e-commerce professionals. There are many products on the platform, including clothing for men and women as well as jewelry and fashion accessories.
Shoprex.com is a great place to shop in Pakistan. It offers free delivery for all goods ordered within Pakistan.
iShopping               
iShopping has everything you need to order Pakistani dresses online. You will find trendy clothes that fit the seasons and times that they are available. Website.ishopping.pk offers discounts on many items and provides 24/7 service to its customers. To receive notifications from www.ishopping.pk, it is a good idea to have a membership account.
Daraz 
Daraz is a huge e-commerce site in Pakistan. They offer a large selection of consumer products, including dresses, fashion accessories, and any other items that you could imagine. Daraz follows Amazon's model, which is quite different from what you would find in Pakistani e-commerce. www.daraz.pk offers a variety of payment options, product reliability, and a broad product range. It ships to Pakistan and more than forty-five other countries around the globe.
OLX 
OLX is a trusted e-commerce platform that allows users to sell all types of products, including fashionable dresses and various services. It is a key contributor to Pakistan's economic growth and online commerce. With more than seven million listings, www.olx.com.pk covers Pakistan and the entire world in service and goods delivery.
Jambo 
Jambo prides itself on providing the most competitive prices and is committed to delivering high-quality products. It continues to serve the e-commerce needs in Pakistan, especially when it comes to shopping for both men and women's dresses. www.jambo.pk, in collaboration with Forrun, prefers being tagged online Walmart of Pakistan.
BNBAccessories.com                                                   
The e-commerce platform focuses exclusively on selling and buying fashion accessories. It prides itself on offering cash-on-delivery service to its loyal customers in all major cities of Pakistan. As one of the leading online shopping sites in Pakistan, www.bnbaccessories.com has a lavish collection of clothing accessories, beauty products, and bags.
Shop Daily 
Shopdaily, an online shopping platform that is based in Pakistan, specializes in fashion and clothing products for children, men, and women. Shopdaily.pk's low prices and fast home delivery make it a great place to shop.
What is HHC Dropshipping?
HHC Dropshipping is a type of ecommerce business model in which online retailers sell products without having to carry any inventory. Instead, when a store owner receives an order from a customer, they simply contact the supplier, who will then ship the products directly to the customer's doorsteps. Dropshipping is a great way to start an online business with little up-front investment, and it's also relatively low-risk since there is no need to purchase inventory upfront.

There are many different types of products that can be dropshipped, but some of the most popular categories include electronics, home goods, fashion, and beauty. Dropshippers can either source their products from AliExpress or Oberlo Marketplace. AliExpress is a huge marketplace where suppliers from all over the world list their products for sale. Oberlo is a marketplace specifically for dropshippers and has a curated selection of high-quality suppliers.
Is HHC Dropshipping a Scam?
No, HHC Dropshipping is not a scam. However, there are a few things to keep in mind before signing up for their services. First, their shipping times can be quite slow, so if you need your items quickly, you may want to look elsewhere. Secondly, their customer service could be better; many users have complained about not being able to get in touch with a representative when they need to. Finally, their pricing is on the higher end of the spectrum, so if you're looking for a bargain, you might want to consider one of their competitors.
Alternatives to HHC Dropshipping
There are a few alternatives to HHC Dropshipping that you may want to consider.

1. Shopify: Shopify is a platform that allows you to create an online store. They have a 14-day free trial and plans start at $29 per month.

2. BigCommerce: BigCommerce is another ecommerce platform with a 14-day free trial. Their plans start at $29.95 per month.

3. WooCommerce: WooCommerce is a WordPress plugin that turns your WordPress site into an online store. It's free to use, but you'll need to purchase a WordPress hosting plan and possibly a premium theme to get started.

4. Magento: Magento is an open source ecommerce platform that you can download and use for free. However, you will need to host it yourself and it can be tricky to set up if you're not familiar with web development.
Are the Online Shopping Sites Listed Above Offering Cash Delivery Services?
Many online shopping websites in Pakistan offer cash on delivery. You can purchase any product and have it shipped to you quickly and conveniently. Kaymu, for example, offers a drop shipping service that is unrivaled. They guarantee that the goods will arrive at the buyer's door on time.
Are Pakistani online shopping sites offering free home delivery?
Some online shopping websites in Pakistan offer cash-on-delivery service. Others also deliver the goods free of charge to the buyers. This service is offered by wholesale companies to build trust and establish a trustworthy e-commerce platform. Shoprex, an online shopping platform in Pakistan that offers free delivery to their customers, is one example. Shop online in Pakistan and get free delivery to your home
Are there any online stores that sell dresses in Pakistan?
Most shopping websites in Pakistan allow you to open an online store. These platforms include OLX, Kaymu and Daraz. A benefit of opening an account with them is the ability to quickly access information about new arrivals, discounts, and promos. A second benefit is that resellers can have an online shop with any one of the shopping websites, giving them leverage and helping to expose their products worldwide.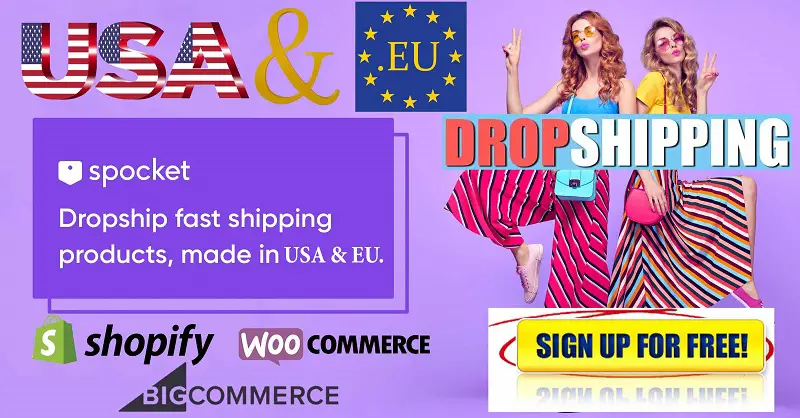 Where can I find a good and cheap product source for drop ship or wholesale?
Retailers want cheap drop shippers, or free services so that they can maximize profits and reduce costs. However, this wish is difficult to achieve. Sellers always think about the price of the product when looking for cheap suppliers.
Let's take a look at some cheap drop shippers who can help you reduce the cost of purchasing goods without having to pay high shipping and VAT costs.
SaleHoo 
SaleHoo is a leading supplier directory for sellers. Their grid includes over 8 000 companies, which gives you access to more than 1 million products. You get a 60-day money back guarantee when you sign up for an account at $67 per year. These amazing gestures allow you to contact wholesalers about your products.
Wholesale Central 
Wholesale Central is a drop shipping provider that has an incredible supplier directory, including leather, apparel, electronics, and more. They have over a thousand manufacturers on their database, making it easy to provide drop shipping services for their clients. Their membership registration is completely free.
Alibaba 
Dropshipping and wholesale are two of the most popular services offered by this online platform. Alibaba has many suppliers and manufacturers. A membership account is completely free and the products are extremely cheap. To find out the cost of their products and shipping costs, you can simply contact suppliers via this platform.
Sunrise Wholesale 
You will have access to over 15 000 products by signing up for this platform. This site supports all sellers on Amazon and eBay. Sunrise Wholesale offers a free 7-day trial. Sunrise Wholesale membership costs $30 per month, while the annual subscription costs $99.
Chinabrands 
You can download product information from this popular e-commerce site. You can be sure to enjoy their services once you sign up. Their presence on several continents will help you get your products to your customers.
The Best Online Electronic Shopping Sites in Karachi, Pakistan
As compared to previous years, the e-commerce industry in Pakistan is expanding daily. The trust and large involvement of entrepreneurs and investors in the ecommerce industry has seen Pakistan's economy experience a significant 90% increase.
Many large online shopping websites are available in Pakistan. These sites include Homeshopping, yeyvo and Daraz. These sites offer a wide range of exotic products, including home appliances, electronics, and mobile devices.
These platforms are the best online shopping websites in Pakistan for a variety of reasons, including their ability to deliver high-quality products at affordable prices.
You can therefore trust these companies' products, regardless of whether you are located in Karachi or another part of Pakistan.
Is there an eBay-like site in Pakistan?
eBay isn't based in Pakistan so you won't be able to find it there. There are many other options for this company in this economically prosperous nation. Examples of these include OLX (I've already talked about this), HomeShopping (deals on beauty, sports and health products), ShopHive, which is arguably the most popular among others, and BelisCity. These sites function in the same manner as eBay Dropshipping in Pakistan.
Conclusion
There are many shopping websites in Pakistan that sell a wide range of consumer goods. I've taken the time to list some of these websites, including drop shippers or wholesalers that deliver products free of charge.
Resellers should read this entire article in order to learn more about how to have an online store and how to select the right drop shipper. Online shopping makes life easier.