Reading Time:
12
minutes
Dropshipping with AliExpress requires a tool that can simplify and automate your daily tasks. This DSers review will show you what this tool has to offer, as well as its options and pros.
Dropshipping users often experience an issue with AliExpress's inability to place orders faster and more efficiently. DSers allows users to place orders in a click. It offers features such as order and supplier management.
DSers started by offering Shopify integration. Many users have been helped with the shipment of millions. DSers WooCommerce plugin and DSers WordPress integration options are available to offer WooCommerce online store services.
DSers, a powerful tool that allows you to import AliExpress products into your online store and then sell them to customers. DSers is an AliExpress official dropshipping partner. This partnership allows DSers users to access AliExpress Whitelist features.
DSers Review
Traditional order management can be tedious and time-consuming. DSers was born to address this problem. Its purpose is for businesses to be able to use the same platform to improve their marketing and promotional efforts.All orders can be managed from one dashboard.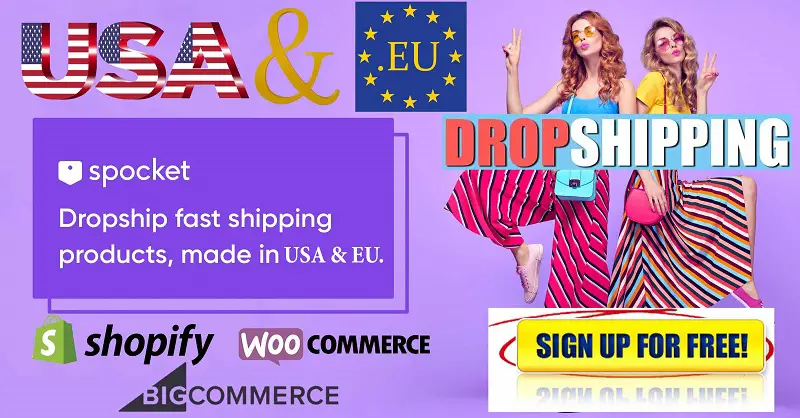 DSers can set up price rules, select default delivery options, set default currency, set tracking information, set default messages to product suppliers, manage notifications, etc. All these options can be found under Setting.You can set up your default shipping method to a specific country.
If you activate the feature, notifications about out-of-stock products, price changes or cancelled orders will be sent directly to your DSers account.
DSers is an invaluable resource that allows online store owners and marketers to quickly receive and fulfill hundreds customer orders . So you don't have to worry about stock running out, you can work with as many suppliers as you like.
Get a Free Version
Order Management – Multiple orders can be processed simultaneously by one click
Variants Mapping – It is easy to add product variants. You only need to add suppliers.
Shipping Settings – Modify transportation modes and create detailed billing amounts based on country fees and charges.
AliExpress Whitelist is a great feature that will help people who are fed up with restrictions on the order quantity. Users of DSers don't have to worry about product quantities restrictions.
Multiple Stores Manager – Having multiple stores on different accounts can lead to confusion. This function allows you to use one account to manage and organize your stores simultaneously.
Dropshippers may use multiple suppliers to purchase the same item. Your substitute suppliers will be activated if your primary supplier runs out of stock on a product. You won't have to worry about running out of stock.
Product Importer is a Google Chrome extension that allows you to quickly add AliExpress products to your online shop. To manage products, you don't need to switch between windows.
Auto-Messaging is an automatic message feature that AliExpress sellers can use.
Tracking – This function will sync all tracking URLs that are sent to customers in email. Clients can track their orders at any moment. To have this feature, non-DSers will need to install the WooCommerce shipment track plugin.
Price Monitor – Receive automatic alerts whenever a product's price changes. This information will help you to adjust your pricing and tactics accordingly.
Split Products – This is a nice function that allows you split products into multiples. You can also separate products by color, price, or other attributes.
Hide Products – You can conceal products you don't want to process or manage to another platform than AliExpress.
Supplier Optimizer – Find the best product suppliers to meet your needs.
Inventory Monitor – This feature allows AliExpress users to easily sync their inventory. This data can be used to track stock.
Multilingual – This is an essential function for multilingual stores. DSers supports English and French as well as Portuguese. More languages are expected to be added in the near future.
Standard Plan Features
Automated inventory updates – This feature syncs to your AliExpress inventory so that prices and product descriptions are automatically updated.
Pro & Advanced Plans: Features
BOGO (or Bundle Mapping) – This is a great way to increase your sales and overall revenue. You can encourage them to shop with you by offering them a " Buy one, Get One" (or BOGO). This incentive will increase their purchasing and help improve your profit margins. Additional plugins are not required.
Advanced Mapping – This function makes it easier to track product variants, and allows you to ship to specific countries more quickly.
Affiliate – Integrate with Admitad and start earning cash-back commissions
DSers WooCommerce Integration
After signing up for DSers you will be taken to a page asking you to select your preferred platform. Shopify and WooCommerce are the options. Choose the "WooCommerce" option.
The page will redirect you to another page, where you will need to enter your store information. After verifying that your information is correct, click "Add Store."
The DSers will check if your store is compatible with the internet. It is an automatic step. It's an automatic step. If the connection fails, ensure that WooCommerce is installed and activated on the site. Also make sure the permalink structure is set at "Post Name".
You will then need to grant DSers permission to access the necessary information and link your store. Choose the "Approve" option. Your site will be connected automatically by DSers. After this task is completed, you will be returned to dsers.com
DSers will sync your orders and products for you automatically from the past 7 days. To sync additional orders manually, you can use "Setting > Other".
Your AliExpress account can be linked. Log in to your AliExpress Account and authorize DSers. After this integration is complete, you will be elevated to whitelisted. AliExpress whitelist allows you to place unlimited orders. You can also place all orders with one click using DSers.
DSers WooCommerce plug-in is free to download from the WordPress repository.
Importing Products
You have two options to import AliExpress products into a store.
1. Copy/Paste URL in Import List. Go to Import List, and copy the AliExpress URL link for the product. To add the item to your Import List, click on "OK".
2. Google Chrome Extension – Get extension from the Chrome Web Store. After the extension has been installed, AliExpress product pages will now display the DSers button. Click the "Add to DSers" button to add the product to your Import list on DSers.
Import List
Every time AliExpress imports products to DSers, they will be added to your DSers Import List. These products will not automatically be added to your shop. You can import, edit, and choose which store to send them to. Your Import List can be tagged with items to make it easier for you to organize them and search for them quickly using filters.Before publishing your AliExpress products to WooCommerce, you can import and manage them here.
After an item is added to your DSers import list, there are many options available.
You can edit products. You can edit product images and change the prices and names of items.
You can push the product directly to WooCommerce. Your customers won't see them yet. After a product has been pushed to WooCommerce, you can't make changes on DSers. You can edit the product on WooCommerce. You can push products to as many WooCommerce shops as you like at once.
WooCommerce stores can publish products. Products can be published to multiple WooCommerce store sites simultaneously.
Split product. Split the product.
Products can have tags added. This makes it easier for customers to search.
You can access the Import List from the sidebar by clicking Products > Import List.
Editing Products
You can edit items in DSers before publishing them or pushing them to the WooCommerce website. You can do this when you import a product.
Editing products can be done through five tabs. Editing products that have been published or pushed to WooCommerce stores is not possible via DSers. In this case, any changes will need to take place in WooCommerce. :
1. PRODUCT TAB: Here you can edit the basic information of an item like product title, tags, product type and category.
2. VARIATIONS tab – This tab allows you to alter product variants. You can rename SKUs, change price, color, specification, stock, etc. You can select a variety of variants by clicking on the appropriate group.
3. DESCRIPTION TAB- This is where you can change product descriptions. You can change both text and pictures. You can upload new images or format description text to suit your needs.
4. IMAGES TAB: This tab allows you to see all the original AliExpress pictures of your AliExpress supplier. Zoom in on various images to see the details. If you want, you can delete any or all of the images. To alter the original resolution and resolution, you can download all images to your PC.
5. SHIPPING INFORMATION – This is where you will find AliExpress shipping costs data. You will also see an estimate delivery time. You can track the availability of orders by selecting Ship To or Ship From countries.
Splitting Products
Products can also be divided according to your requirements. If you need to sell variants of an item in different colors, it is possible to split one product into several other products.
Go to Products > Import List. Click on the bottom right-hand symbol that looks like Y to open a new tab that allows you to choose whether you want to break the product by variants, specification or color.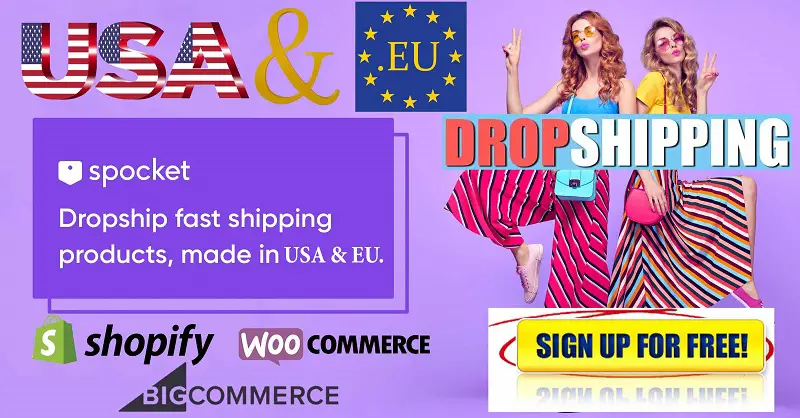 Tagging Products
You can organize and manage your products by tagging them. Select the Tag management option from the Import List. You will be able to add and manage tags in a new window.
This window won't contain anything at first. You can create new tags by clicking on the "Add New Tags" button. Simply enter the name of the tag you wish to create and then click the "Save" button. If you want, the tag can be modified or removed at any time.
All tags created can be assigned to products. Navigate to the product card. Click on the "Tag" icon. Select the tag that you wish to add and then click the "Confirm" button. If you wish, you can add more tags to an item.
Clicking on the Add Tags option within the menu will allow you to select multiple products simultaneously and assign the theme tabs. Tags can be used to filter products in your product list. Select the "Filter" option to see all products that are related to this particular tag.
Mapping Products
AliExpress allows you to use the product card's map page for imports. It will be located under My Products. Click on the icon "Mapping Page", and you will be able to choose the Basic Mapping, Advanced Mapping or Bundle tab.
Advanced Mapping can be used to ship products from different shipping points. This feature allows you to create suppliers according to the destination country of your order.
BOGO works well for people who wish to offer volume discounts or other special offers. For example, you can offer exclusive promotions like "Buy Product A, Get Product B" or "Buy 3 Items, Get 1 Free."
DSers Bundles allows you to create unique product packages. You can mix products from different suppliers and change the product quantities or items you wish to sell.
DSers Pricing
DSers offers a "forever free plan" that includes all the standard features of the tool. You can also choose from three paid plans that include additional features, store limit and product limits.
WooCommerce DSers are currently free. You can access the paid plan for no cost. In the near future, some plans will start charging. However, you will be notified ahead of time if this happens.
There are four options: the pro, standard, advanced and free DSers. The monthly or annual cost for paid versions is either monthly or annually. You can manage up to three shops and maximum 3,000 products in the free version. This is a great alternative for those with fewer stores or who want to explore the possibilities of the platform. It can be a great way to get started and increase efficiency.
You can purchase the Standard plan for $1.99 per month or $23.88/year. You can have up to 7,500 products per account and manage up 5 stores. This edition includes all the features of the free edition, as well as an amazing automated inventory update function.
The Advanced plan is available for $19.9 per monthly or $190.80 annually. This plan is suitable for medium-sized businesses. You can use it to manage up to ten stores, and up to 20,000 products per accounts.
You can purchase the Pro plan for $49.90 per month or $478.80 annually. All of the features included in both the basic and advanced plans are included. The same account can be used to manage up 25 websites and maximum 75,000 products. Dropshippers looking to expand their business will love this plan. Only DSers plans allow users to have WooCommerce or Shopify in the same account. All other plans allow you to have Shopify and WooCommerce stores on the same account.
The Advanced and Pro plans include all of the previous plans plus Advanced Mapping, BOGO/Bundle mapping, and Affiliate features.
Annual plans are more affordable than monthly options. All plans come with a 14-day free trial to test the product. To take advantage of the free trial, you don't have to give any payment information.
DSers Pros & Cons
Each platform has its pros and cons. They are not all perfect. To help you make informed buying decisions, let's look at the pros and cons of DSers.
PROS:
It's affordable – You have four options to choose from: a free version or a Pro edition. You won't have to break the bank for any of these plans.
Simplicity – The DSers interface is simple and intuitive. Every feature is accompanied by guidelines.
It saves time: Users can control multiple products and stores simultaneously. These tasks can be accomplished in a few mouse clicks.
Unlimited Orders – You can manage as many orders you like.
Track delivery status – This will let you know when each delivery is complete. You can monitor everything from packaging and processing to delivery to your customer.
Multiple shipping options available – Customers can choose the shipping method that suits them best.
Automated processes – There are many automated tasks that can be done with DSers. This allows for a more stress-free shipping experience.
CONS:
It would be great if it supported more eCommerce platforms
There is no bulk editing option
DSers Review Conclusion – Why Choose DSers
Dropshipping is made easier with DSers. All the features in this article are applicable to all stages of dropshipping businesses. These features can be used to help with inventory syncing, bulk order handling, and adding new items using the Google Chrome extension.
DSers is a superior tool than other similar tools due to its ability to connect with Shopify and WooCommerce. You can manage orders and suppliers which greatly improves order management. It is easy to track your orders and inventory.
WordPress users now have the ability to use the DSers WooCommerce integration that DSers has just introduced. The DSers plugin is able to help businesses take advantage of Shopify and similar platforms' features. This plugin can make it easier to accomplish daily tasks in a shorter time.
It is also completely free. All the features include allow you to save even more money on plugins that you can discontinue using. That is why I recommend DSers to dropship your products.
Topdser Review and Features
Integrated Branding
We can integrate personal branding into your packaging at your request. This will make your brand stand out the most, efficiently, and cost-consciously.
Private Storage
Private storage allows for faster delivery up to four days by eliminating the processing time. Lock-in wholesale prices to avoid stock outs.
You can find any product
Source & import any product via AliExpress & 1688. Shopify can publish to AliExpress with one-click publishing.
Lowest Price Guaranteed
Topdser Sourcing Service will match any lower price you find on the same item in stock from another souring platform or agent if it is within our reach.
Aliexpress API Bulk Ordering
You can place up to 300 orders using AliExpress API within seconds. There are no waiting times. Place your orders whenever you like.
Niche Spy
Know your products and your competitors. Niche spying with Facebook Ads database, to spy niches and jump on a trend.
Highlights
Topdser Chrome Extension
Order any Aliexpress product by clicking one button and import it.Auto Order Fulfillment
Shopify automatically syncs Alixpress order numbers, status, and tracking numbers with Shopify
Bulk Orders in One Click
Place large volume orders quickly and easily with just one clickMulti-store management
Topdser allows you to manage multiple stores from one place.
Cashback Affiliate Program
Admitad affiliate ID to earn a commission on every saleAliexpress Whitelist
Orders can be placed faster than other methods
Auto-Messaging
To receive dropship packaging standards, automatically leave messages for Aliexpress suppliersMonitor Price & Inventory
Get timely notifications from suppliers about price and inventory changesPowerful Pricing Rules
Your preference will determine your selling price
Only one-click migration from Oberlo
Support for users who are not listed here
Email and Live Chat Support
Tutorial Center & Dropshipping Knowledge Base.
Who are We?
Dropshippers are changing the landscape of eCommerce. It is now possible to open an online shop without a budget. Topdser wants to maximize dropshipping's potential and give small businesses the opportunity to succeed in the eCommerce market.
Topdser was founded with the sole purpose of promoting small-scale success worldwide for small retailers. Our team is made up of eCommerce veterans who have 15 years experience in founding successful eCommerce startups as well as serving as technology leads at Alibaba. Through our collective experience, we have accumulated a wealth knowledge and gained an intimate understanding about all the issues sellers face at every stage of the process. These experiences gave us the knowledge and tools to help small and large eCommerce businesses grow.
Topdser acts as a bridge between wholesale warehouses and small retailers. Topdser facilitates a mutually beneficial relationship by solving the problem for retailers of finding a supply channel. We also remove the need for warehouses for marketing. The marketplace of high-quality suppliers offers retailers an infinite selection of products.
Topdser aims to make eCommerce easier for anyone who has ambition. Our goal is to make eCommerce more diverse by shifting from large-scale operations to focusing on small, successful retailers.
Product Sourcing
Topdser Product Sourcing Unleashes The Power of 1688.com
Topdser's Product Sourcing specialists now offer users the option to use Aliexpress or our innovative sourcing marketplace. Our sophisticated system connects to 1688.com which is the largest marketplace for direct from the factory products and places them all at your fingertips.
Rapid Logistics and Timely Personalized Product Requests
Our experts will help you find the perfect product at a great price. Then, we will provide shipping options that meet your needs.
Multiple Suppliers Reach One Contact Point
Topdser experts will coordinate with 1688.com suppliers, reducing the hassle. You'll only need to contact one Topdser expert and not a dozen.
Consolidation of Complementary Packages
Topdser can help you improve your brand image by consolidating multiple packages from different suppliers into one package that is then sent to your customer.
PayPal Integration
Topdser offers you the option to purchase products using PayPal.
Hot Product Scoops
Get daily recommendations from 1688.com about the hottest products before they become popular at big retailers.
Private Storage
Topdser currently offers 100-days FREE Private Storage allows you to ship products up to four days faster.
Faster Delivery Means Happier Customers
Private Storage can quickly pack and ship products that are sold. Stock on hand can help you save up to 4 days shipping time
Wholesale to Save More
You can stock up on hot products at a lower cost without having to reduce the price. You can smile all the way to bank as profit margins increase, shipping times decrease and shipping times are reduced.
No More "Out of Stock!"
Customers don't want to be presented with the dreaded "OUT OF STOCK" message before making a purchase. Be ahead of the curve.
Private Storage
For setup, contact a Topdser Account Manager directly via the live chat feature in the app or email support@topdser.com Find out more
Pre-Purchasing
Navigate to Topdser's dashboard > Click on Import Products > Locate the Private Storage item you wish to pre-purchase. Then click on In Stock Inventory > Choose the variants and quantity, and then click Buy.
Fulfillment of Orders with Private Storage
To view all Shopify orders, click on All Shopify orders. Click on the Quick Filter tab to select your desired orders. Click Order Product.
Integrated Branding
Topdser will incorporate your branding into your packaging to make a lasting impression and build brand recognition.
Packaging Tape Customized
Branded packaging tape gives your packages a premium look and fosters trust in you brand
Customized Box
Branded packaging boxes increase brand awareness and get more people to notice your logo.
Stickers with your logo
A package can be completed with branding stickers by adding the finishing touch. Get 1000 stickers for $30 when you shop now