Reading Time:
6
minutes
Dropshipping from Amazon to eBay used to be a lucrative and profitable business model. It was easy to do: find a product that is popular on Amazon and then sell it on eBay for a higher price. Then, purchase the item from Amazon and have it shipped directly. Your earnings were the difference between your eBay selling price and the Amazon price.
The unavoidable shortcomings in the business model soon became obvious. Due to the fierce competition, it became increasingly difficult to make a profit. eBay also began to crackdown on anyone suspected of participating. The dropshipping policy was later changed by eBay.
This article will tell you why Amazon to eBay dropshipping is no longer viable. This article will provide information about how to start a dropshipping company on eBay. It also contains answers to most of the frequently asked questions.
What is Amazon to Amazon Dropshipping?
Dropshipping from Amazon to eBay is a type of retail arbitrage where Amazon products are listed on eBay at marked-up prices and then purchased directly from Amazon at a lower price. While this model is legal, it has many flaws that make it unsustainable, risky and illegal. Retail arbitrage dropshipping is a different method to dropshipping. This is because the products are sold to consumers uninformed at significantly higher prices than retail.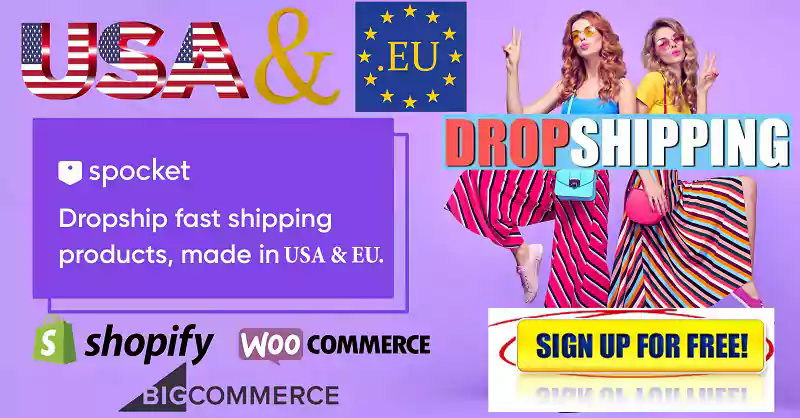 8 Reasons Why You Should Avoid Amazon Dropshipping
Dropshipping from Amazon to eBay may appear attractive and lucrative at first, but it is plagued by many problems that make it unsustainable and not long-lasting. Let's take a look at the top issues with dropshipping Amazon to eBay.
Against eBay Terms
Dropshipping from Amazon to eBay should be avoided because it is against eBay's terms. In 2019, eBay changed their terms. Dropshipping Policy It was necessary to state specifically that eBay prohibited sellers from sourcing products from other retailers or marketplaces. Amazon being one of the most popular marketplaces worldwide, it was interesting to use the term marketplace. They were clearly directly referenced.
The policy change was followed by a search for accounts suspected of dropshipping or retail arbitrage. Many profitable businesses were destroyed overnight and thousands of eBay sellers were removed. The risk of being suspended was not worth it for those who fell under the radar.
Amazon Terms
Dropshipping products directly from Amazon to eBay via the Amazon Prime service is a violation of these terms and conditions. According to the policy, Prime members are prohibited from purchasing products for resale or shipping to customers or potential customers.
Dropshippers who use Amazon Prime will soon see their Amazon accounts suspended. It shouldn't surprise anyone. Amazon Prime is a special service that Amazon customers are loyal to. This service is for customers who place small orders per month and not dropshippers who order thousands. Amazon simply cannot afford to ship thousands of products every month with express delivery for such a low price.
Copyrighted Images
Dropshipping from Amazon.com to eBay is legal. However, copyrighted product images are not. Dropshipping from Amazon to eBay can lead to sellers' listings being reported to eBay. This results in immediate removal and stern warnings from eBay. Account suspensions or removal of all listings can be a result of persistent violations. Copyright issues can occur if you do not create product images or write unique descriptions. Using your own images doesn't protect you from design violations, or complaints about selling unauthorised brands.
Amazon Packaging
Imagine this. Imagine this: You order a product from eBay and it arrives in Amazon-branded packaging with confusing gift notes. What is the first thing that you do? The majority of people will go to Amazon to search for the item. However, they may find it for a lower price. This could lead to negative feedback or a demand for a refund.
Huge Competition
In the early days of dropshipping from Amazon to eBay, it was not well-known. Fewer people believed that it was possible to make a living from it. It was difficult to find competition for those who were already doing it. It was simple to sell a PS20 Amazon product for PS30 or more via eBay. However, eBay began to be overwhelmed with Amazon listings and eventually reached a point where one Amazon item had hundreds upon hundreds of identical listings on eBay.
Due to the increased competition, eBay sellers began to lower their prices. This led to shrinking profit margins and a greater struggle to be noticed among the crowd. A seller could sell a lot of listings in the golden days. Sellers need to have thousands of listings in order to reach the same success levels.
Information that is useless for tracking
Tracking information is vital for eBay disputes and winning cases. This is especially true in cases where an item has not been received. Dropshipping products from Amazon to eBay will send most of the products via Amazon Logistics. Logging into your Amazon account to view the order details is the only way to track an Amazon Logistics order. Therefore, it is impossible for eBay or any other third party to see and verify the tracking details.
eBay will always support the buyer if you don't have tracking information. A screenshot of the delivery confirmation, which many have tried, will not work. Screenshots can be easily manipulated and eBay is unable to accept them as facts. It is also unreasonable to expect an eBay associate or customer to log in to your Amazon account to view the tracking information. This would only bring your retail arbitrage practices to their attention.
Volatility Prices
Amazon sells millions of products that have their prices changing every day. Many more are out of stock, or disappear entirely from the Amazon marketplace. It's all part of the marketplace's nature. Sellers come and go. This makes it difficult to keep your eBay listings current with accurate stock levels, prices, and other information, even with the help of dropshipping software Tools. Software cannot accurately monitor stock and prices because of the combination of third-party vendors.
Third-Party Sellers
Many people don't realize that Amazon is a marketplace. Amazon sells millions of products through third-party sellers, rather than Amazon. Dropshipping can be very complicated, especially when dealing with multiple sellers at once. This is especially true for delivery times, returns, and stock tracking. Some of the best dropshippers are actually some of the Dropshipping software most in demand Due to the volume of third-party sellers, it is difficult to track Amazon stock prices and prices. It is easier to source products from one supplier that has the same shipping, returns, and payment policies as multiple sellers who have different policies.
Dropshipping is an alternative to Amazon and eBay
The only way to build a sustainable, compliant and long-lasting eBay dropshipping company is to source products from a legitimate wholesaler or trade-only supplier. It is unacceptable to source products from Amazon or any other retailer. Dropshipping is still permitted on eBay. However, it must be done correctly by sourcing products directly from wholesalers or other trade-only suppliers. Our extensive information page provides more details. eBay dropshipping guide Complete with answers to frequently asked questions as well as details about how to find wholesale suppliers.
Amazon to eBay Dropshipping FAQ's
These FAQs answer the most frequently asked questions about dropshipping from Amazon to eBay. We are happy to assist you if we have missed any questions.
Dropshipping from Amazon to eBay legal?
Dropshipping Amazon products directly to eBay is legal. However, it is illegal to use product images or descriptions without copyright. True copyright owners have the right to report you to eBay. This could lead to account suspension or restrictions. Even though it is unlikely, copyright owners reserve the right take legal action. It is illegal to use Amazon images for eBay unless you have permission or create your own images.
Is dropshipping possible from Amazon on eBay?
No. No. Failure to adhere to the policy could lead to account suspension or restrictions.
What if I already dropship from Amazon?
Dropshipping Amazon products to eBay is a priority. You should gradually remove your listings and replace them by dropship products from wholesalers or dropshipping only suppliers. It is essential to remove all listings that were sourced from Amazon and other retailers as soon possible. See our eBay dropshipping guide For more information about building a profitable eBay dropshipping business, click here
What happens if my eBay Account is flagged?
eBay will enforce restrictions if your eBay account is flagged for dropshipping or retail arbitrage. Your listings will disappear from search results if your account is restricted. This can cause a rapid drop in sales. Flagged accounts can also result in restrictions that prevent you from creating new listings or from using certain eBay features.
What do I do if my eBay account has been flagged?
Flagged eBay accounts should be closed and opened a new one. The restrictions will only be applicable to the flagged account. It is best to open a new account. There is no way to remove restrictions from an existing account.
What do I do if eBay suspends me?
It's very difficult to sell again if your account is suspended by eBay. You can only create a new account with a different name, and a different PayPal account. eBay can link new accounts to an account that was suspended based on where you live. It is also recommended to change your IP address.
Conclusion: Amazon to eBay Dropshipping is DEAD
Dropshipping from Amazon to eBay presents new challenges. The business model is highly vulnerable to eBay's mass suspensions and account restriction. It is impossible to remain under the radar with ever-evolving techniques to detect people who are involved in these practices. eBay will eventually punish your account, regardless of whether it is today, next week, or next year. Considering all of these flaws, dropshipping from Amazon to eBay is now a thing of the passé.