Reading Time:
4
minutes
Are you running an online store on both Woocommerce and Shopify? Do you find it difficult to manage two separate platforms? Well, worry no more! The good news is that there are several connectors available that can integrate your Woocommerce and Shopify stores.
These connectors can streamline your business operations, reduce management time, and eliminate the need for duplicate data entry. But which one should you choose? In this blog post, we'll explore the various Woocommerce Shopify connectors available and their pros and cons. After reading this article, you'll be able to pick the best connector for your business needs!
The Various Woocommerce Shopify Connectors
There are several Woocommerce Shopify connectors available in the market that can help you manage your online store. Here are some of the most popular ones:

1. Zapier: This connector allows you to automate tasks between Woocommerce and Shopify, such as syncing customer information or order details.

2. Skyvia: With this connector, you can transfer data between both platforms easily. It also offers a wide range of integration options with other apps.

3. A2X: If you're looking for an accounting solution for your e-commerce business, A2X is a great option. It automatically imports and reconciles payment data from Shopify and Woocommerce into your accounting software.

4. ShopSync: This free plugin keeps your products, inventory levels, customers and orders synced between both platforms in real time.

5. WPspring: With over 100 plugins available, WPspring provides a variety of solutions to connect these two powerful e-commerce systems seamlessly.

Each connector has its own unique benefits and drawbacks depending on what features you need for your business model – so it's important to choose wisely!
Pros and Cons of each Connector
Each Woocommerce Shopify connector has its own set of pros and cons that you need to consider before making a decision.

Firstly, the SkySync Connector offers robust features for syncing products, orders, customers and inventory between the two platforms. However, it doesn't handle multi-language or multi-currency stores very well.

Secondly, Zapier is highly customizable but comes with higher costs as you pay per task. It can also be quite complex to set up if you're not familiar with automation workflows.

Thirdly, ShopSync is free and easy to use but lacks some advanced features like real-time syncing which may not suit all businesses.

Fourthly, Syncio is great for large-scale operations managing multiple storefronts but comes at a premium price point compared to other connectors.

There's WooShopify which provides an intuitive interface for syncing data between the two platforms but currently only supports basic product information syncs.

Consider your business needs carefully when choosing a connector that works best for you!
Which Connector is the Best?
Choosing the best connector depends on your business needs and goals. Each of the connectors has its own strengths and weaknesses, so it's important to consider them carefully before making a decision.

Some may prefer Woocommerce Shopify Connect as it provides full control over their online store. Others might opt for ShopSync due to its simplicity and ease of use.

For those who prioritize scalability and flexibility in their operations, Skyvia is an excellent option with its cloud-based integration approach. Similarly, Zapier offers extensive customization options that can accommodate any specific requirements you may have.

Another great choice would be ChannelReply which is specifically designed for businesses using both WooCommerce and Shopify as a customer support tool. This platform allows users to manage all customer interactions from one place- eliminating the need for multiple tools or logins.

Ultimately, there is no single "best" connector as each serves different purposes depending on your particular business's needs. Therefore, take your time researching each option to make sure you choose wisely!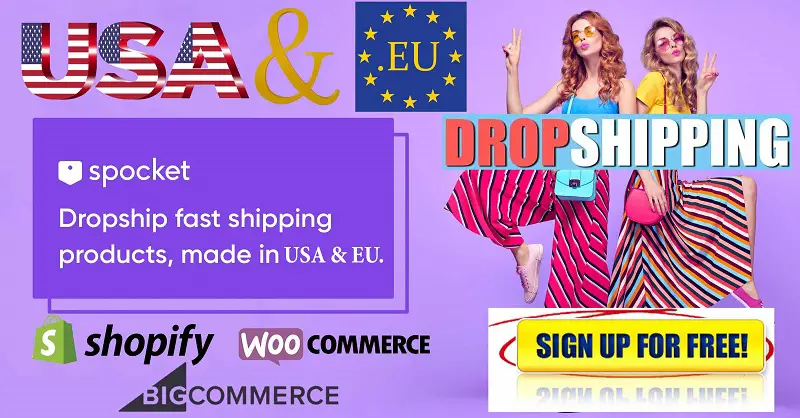 How to Choose the Right Connector for You
Choosing the right connector for your business can be a challenging task, but it is essential to ensure that you get one that meets all your needs. The following factors should guide you in selecting the best connector:

1. Pricing: Consider the cost of each connector and choose one that falls within your budget.

2. Features: Look out for features such as inventory syncing, order management, and product listing capabilities to determine if they align with what you need.

3. Ease of use: Choose a user-friendly interface that allows easy navigation even for non-technical personnel.

4. Customer support: Ensure that the developer offers reliable customer support in case any issues arise during installation or usage.

5. Integration compatibility: Confirm if the connector works with other software tools used in your business ecosystem to avoid complications or redundancies.

By considering these factors when choosing a connector, you will make an informed decision on which tool best suits your business needs and ensures smooth operations across multiple platforms while saving time and resources otherwise spent on manual processes.
Conclusion
There are several Woocommerce Shopify connectors available in the market that can help you integrate your online store with ease. Each connector has its own set of advantages and disadvantages, so it's important to choose the one that fits your business needs.

If you're looking for a reliable and easy-to-use solution, we recommend considering either the official Shopify Connect or WooShopify Connector. These two options offer seamless integration between both platforms and come with excellent support services from their respective providers.

Ultimately, when choosing the right connector for your business, be sure to consider factors such as pricing, features offered, customer support quality and compatibility with other plugins or tools.

By taking some time to research and evaluate each option carefully, you can find the perfect Woocommerce Shopify connector that will streamline your e-commerce operations and take your business growth to new heights!