Reading Time:
4
minutes
Are you a startup looking to make your mark in the online space and wondering which Shopify theme will best suit your needs? Look no further than Debut Theme! This sleek and versatile theme has been designed specifically for startups, offering a range of customization options that will allow you to showcase your brand's unique personality.
In this blog post, we'll explore the pros and cons of Debut Theme, compare it with other popular startup themes on Shopify, and provide tips on how to choose the right one for your business. So sit back, grab a cup of coffee, and let's dive into the world of Shopify themes!
What is Debut Theme?
Debut Theme is a versatile and customizable theme designed specifically for startups who want to make their mark in the online world. It comes loaded with features that allow you to showcase your brand's unique personality, including custom color schemes, fonts, and layouts.

One of the highlights of Debut Theme is its mobile responsiveness. With more people accessing websites on their mobile devices than ever before, having a site that looks great on any screen size is crucial. Debut Theme delivers just that by automatically adjusting the layout to fit any device.

Another great feature of Debut Theme is its homepage sections. You can easily customize your homepage according to your business needs by choosing from a range of pre-designed sections such as featured products, image galleries, testimonials and more.

If you're looking for a theme that offers flexibility and ease-of-use without sacrificing design quality or functionality, then look no further than Debut Theme!
The Pros and Cons of Debut Theme
Debut Theme is one of the most popular Shopify themes for startups. Here are some pros and cons to consider before choosing it for your website.

Pros:

Firstly, Debut Theme is free, making it an excellent option for businesses with limited budgets. It features a clean and modern design that can easily be customized using the theme editor. This means you don't need coding knowledge to make changes to your website's appearance.

Debut also has a responsive layout, ensuring your site looks great on any device or screen size. Its simple design ensures fast load times, improving user experience and SEO rankings.

Cons:

One downside of Debut Theme is its popularity – many other stores may use it too! While this isn't necessarily bad in itself, you'll need to put in extra effort to ensure your store stands out from competitors who use the same theme.

Another limitation is customization options: as with any free theme, there are limitations on what you can change without custom coding. If you have specific design needs or want more advanced functionality built into your store's theme, Debut may not be the best choice.

Debut Theme offers startups a solid foundation upon which they can build their eCommerce business at little cost.
Other Startup Themes for Shopify
Aside from Debut Theme, there are other Shopify themes that you can consider as a startup. One of them is the Minimal theme which is known for its clean and simple design. It has a customizable homepage where you can add or remove sections depending on your preference. Another popular choice is the Brooklyn theme which features a full-screen banner on its homepage and supports multiple languages.

For those who want a more unique look, the Narrative theme might be worth checking out. It has an elegant and storytelling feel to it with its horizontal scrolling feature and parallax effect. Meanwhile, if you're selling fashion items, you may want to try out the Vogue theme which showcases large images on its homepage.

Another great option for startups is the Supply theme which was designed specifically for businesses that sell products in large quantities. It comes with advanced filtering options, inventory management tools and an easy-to-use navigation system.

Ultimately, choosing the right Shopify startup theme depends on your business needs and preferences. Take time to explore different options before making a decision to ensure that your online store reflects your brand identity and attracts potential customers seamlessly.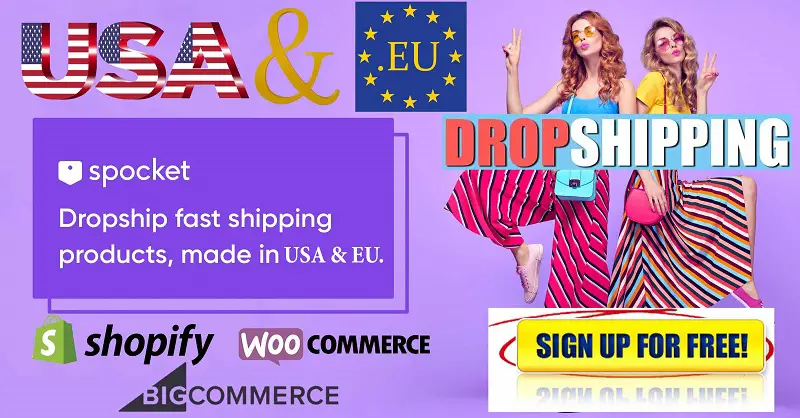 How to Choose the Right Startup Theme for Your Shopify Store
Choosing the right startup theme for your Shopify store is crucial to the success of your online business. It can make or break your customer's first impression, affect their shopping experience and ultimately determine whether they will come back or not.

When choosing a theme, you need to consider its features and how they align with your brand identity and target audience. Think about the layout, color scheme, font style, homepage design elements like banners or sliders, product pages layout and checkout process.

Another important factor is responsiveness across different devices. The majority of online shoppers use mobile devices to access websites so having a mobile-friendly theme is vital.

You should also check if the themes are SEO optimized as it affects how search engines rank your website in their results page. Themes that have clean coding structure and fast loading speed tend to perform better in search rankings.

Don't forget about support options available from the developer including documentation manuals and customer service channels such as email or live chat support.

By considering these factors before purchasing a theme for your Shopify store can help ensure that you choose one that meets all of your needs while providing an exceptional user experience for customers.
Conclusion
After considering all the factors, Debut Theme stands out as the best startup theme for Shopify. Its intuitive design and user-friendly interface make it a great choice for beginners in the e-commerce space. Its customization options also allow entrepreneurs to personalize their store according to their brand's aesthetics without sacrificing functionality.

However, it is important to note that there are other great themes available on Shopify that may fit your specific needs better. It is always recommended to do thorough research and consider all features before making a final decision.

Choosing the right startup theme can be crucial in establishing your online presence and attracting customers. With this guide, we hope you have gained valuable insights into what makes a good theme and how to choose one that fits your business goals and vision.

Remember, whatever theme you choose, always prioritize user experience and functionality over flashy designs or unnecessary features. Happy selling!