Reading Time:
7
minutes
Wix ADI is one of the most outstanding website-building platforms currently available. The Wix website builder owns the AI system.
Wix is one of the most widely used website-building platforms today. Wix ADI is praised for its exceptional blend of comprehensive features and simplicity. It allows businesses of all sizes to get online quickly and effortlessly, even if they have little or no prior website-building knowledge.
Wix ADI, or Artificial Design Intelligence, speeds up and simplifies the process of creating a website that is tailored to your business's needs. You design your site utilizing the insights of an AI solution rather than the Wix editor (which is a basic enough tool on its own).
Wix ADI allows you to create a website in minutes by completing a few questions and letting the tool know precisely what type of site you want.
Here's how to use Wix ADI.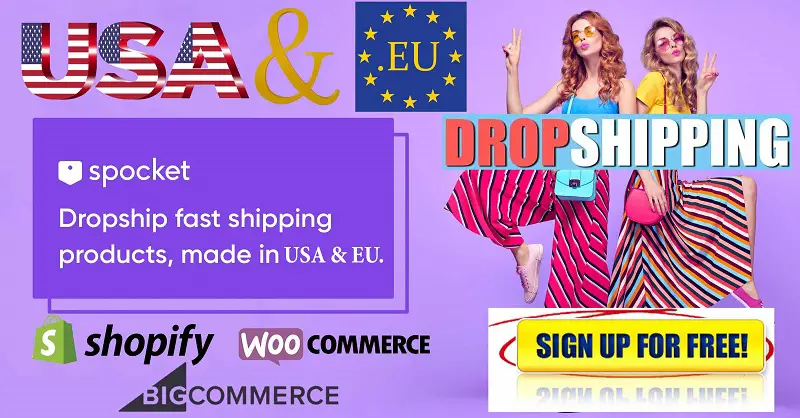 Introducing Wix ADI
Wix created the ADI website construction solution to introduce businesses to the future of site creation. The technology, which is the first of its kind, generates websites for you to focus on growing your business.
Because having an online presence is still an essential aspect of running a successful business in today's world, every business owner needs a simple approach to create their website. Unfortunately, not everyone has the coding and design skills necessary to start building an attractive website from the ground up.
Wix ADI eliminates the learning curve and entrance barrier to site creation.
Rather than risking an unprofessional-looking website, businesses can quickly use the ADI to create tailored to their specific needs. The flexible platform is an excellent alternative to Wix's conventional website builder. Furthermore, because the platform is based on machine learning techniques, it improves over time.
The more the Wix ADI learns through assisting businesses in creating productive websites, the better it will be able to incorporate those new insights into its future design recommendations. For example, to determine which solution will be most beneficial for your organization, the system now accesses billions of possible combinations of layouts, text, graphics, and forms.
What Is Wix ADI and How Does It Work?
Wix ADI is a machine learning algorithm with access to tens of thousands of interesting data sets. The programme can design a whole website using the information it already has about website building and the data you provide about your business and website requirements. The final product will include everything from a customized design and layout to ideas on where to place your contact forms and how to add text boxes.
While you will need to add your content to complete the design of your website, the ADI handles the majority of the work. You also have the option of rejecting or accepting design suggestions from the ADI, so you're not obligated to use that design if you're not completely satisfied with it.
You'll need a Wix account to get started with Wix ADI. There are several different purchase options to pick from, and we'll get to the cost in a minute. Once you've created an account, go to your Wix profile and select the "Get Started" button to build a website or utilize the Wix ADI to help you develop your site.
When you select Wix ADI, you'll be asked a series of questions about the type of site you want to create and your design preferences. Among other things, you can create an online store, a blog, or a portfolio website. The Wix ADI will also ask for more personal information, such as the name you want for your website and whether you want to incorporate any unique artwork or text. You'll also add your logo to your site and use links to connect your social network accounts.
Wix asks you to pick colours and themes to maximize your chances of getting the perfect website. You can also ask Wix to suggest a colour scheme based on your logo. After you've provided all of the necessary information, the ADI will produce a series of recommendations for the type of website you might enjoy. You go through the possibilities and pick the one that best suits your needs.
You'll also have access to other webpage alternatives, such as contact and product pages. When the ADI is finished, you'll be able to receive a more tailored solution thanks to the variety of options available.
After you've finished picking everything, you'll have a ready-made website for your company that you can customize to your specifications. Although the editing choices are limited, you should still be able to improve anything you're unhappy with.
Wix ADI VS Wix Editor?
The Wix ADI promises to create a website from the ground up with little to no involvement from you. Even though you can modify your website by changing the theme, adding graphics, and creating new pages, the ADI alleviates a lot of the stress.
You'll switch from the Wix ADI setup process, which involves answering many questions, to the Wix QADI editor – or the generic Wix Editor – to edit your site. The ADI editor is a feature of the ADI programme that provides elementary and straightforward settings. Wix's general Editor is a little more forgiving, allowing you to make more substantial modifications to your website.
Customize your fonts, text, photos, and themes, add elements or pages, integrate apps, and customize other parameters using the ADI Editor. Of course, the Wix Editor as a whole does a little more, allowing you to have pixel-perfect control over elements.
The Wix general editor is more immersive than the ADI editor, but that's mostly because you'll have to do a lot more work yourself if you're not utilizing the ADI.
The ADI editor should be enough if you only want to make minor modifications to your site.
Pros and Cons of Wix ADI
Wix ADI has a lot to offer as a smart option for constructing and editing your website. The builder is simple to use and set up and can import photos immediately. You also have access to hundreds of business profiles to get you started. However, there are certain drawbacks, such as a lack of customization possibilities.
Pros:
Easy to set up: The AI system is arguably one of the quickest ways we've found to create a website. If you understand the questions the Wix system asks, you'll be able to design a website in a matter of minutes.
Photos are automatically imported if you already have a website presence online. Wix will look for and import existing images, such as your logo and other information from your current websites.
Wix is a user-friendly website builder in general, but Wix ADI is genuinely one of the most straightforward solutions available.
Mobile-friendly: The Wix ADKI system allows you to generate mobile versions of your website, allowing you to reach even more clients.
Smart system: Based on your responses to questions, site concepts are given. If you're not sure where to start, the solution can even recommend a colour scheme based on the colours in your website logo.
Cons:
Wix ADI allows you to customize certain aspects of your website and design, but it isn't quite as flexible as the ordinary Wix editor. Because the content blocks and parts are already pre-defined, you're limited.
Some features, such as Wix Hotels and Restaurant applications, are available, but others are unavailable.
Finished appearance: While the Wix sites you design with the ADI will look great, they may end up appearing a little like templates. While adding your graphics and information can assist, it isn't easy to create anything unique.
ADI added content: The ADI text can read very organically and make a lot of sense in some cases, but you'll almost always need to alter it to make it seem as professional as possible.
Wix ADI Pricing
Wix ADI isn't a stand-alone tool or function; it's part of the Wix website builder. To use the service, you'll need to purchase a Wix plan. The Wix ADI service is also compatible with the Wix software's free edition, which is a great touch. You won't have to bother figuring out the best Wix pricing to acquire the features you want.
The following are some of the package options:
Wix ADI allows you to construct a free site with the Wix solution's free edition.
However, you will not have your domain name, and your features will be limited.
Connect domain: £3.50 per month: Connect Wix capabilities to an existing domain.
Combo: £6 per month: The Combo subscription provides adequate web space but does not allow you to create a store.
Unlimited: £9 per month: This service provides up to 10GB of website storage for a reasonable price.
VIP membership costs £19 per month and includes unlimited bandwidth and up to 35GB of storage.
Business Basic: £13 per month includes ecommerce services such as safe online payments.
Customer accounts, customer domains, and other shop purchasing options are available for £17 per month with Business Unlimited.
Business VIP: £22 per month gets you to access to recurring payments and plans, secure online payments, and other cool stuff.
Remember that what you can accomplish with Wix at the lower pricing levels is limited. Although the free package is rather generous, you will be unable to utilize a professional domain, which may be a massive issue for some businesses. In addition, you'll need at least the Business Basic subscription to access ecommerce capabilities on your website.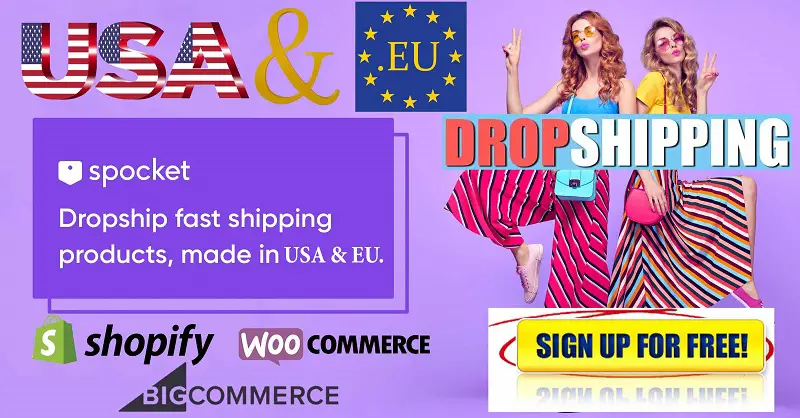 Who Should Use Wix ADI?
Wix ADI and other AI-enhanced tools are getting increasingly popular these days.
Creating an appealing website is much easier when you have an intelligent machine guiding you through the process. Wix ADI, on the other hand, isn't for everyone. The service is terrific for quick and easy website setup, but it does have certain limits.
Wix ADI is a good option for folks who don't have much website design knowledge or want to spend a lot of time constructing their new site. This solution could be excellent for you if you need to get a site up and sprint or establish a temporary site for an event.
The good thing is that you can always switch away from the ADI service and back to the standard Editor whenever you choose. From a customization standpoint, Wix Editor can provide you with more flexibility. You'll have access to all of the standard Wix features, including a free domain and SEO Wiz, as well as AI help. All you have to do is answer a few easy questions, and the problematic elements of web building will be taken care of automatically.
Wix Artificial Design Intelligence is unlike any other website builder in that it can help you create a gorgeous website with almost little effort. The Wix Adi site and Wix blog have numerous resources if you need assistance with the ADI system.
Wix ADI Review: Final Thoughts
Wix provides several tools to assist businesses in creating modern-day SEO-ready websites. If the drag-and-drop Wix editor isn't simple enough, Wix Adi can provide extraordinary simplicity of use with AI-assisted step-by-step guidance.
The Wix ADI can help you boost your search engine rankings, make your small business stand out online, and cut down on time it takes to create a website. The ADI web design can even minimize the requirement to see any website builder lesson before you start developing if you have a Wix.com account.
Just bear in mind that if you build your website using Wix ADI, you'll have fewer options than if you built a professional website with a thorough editor. While Wix Adi is suitable for creating your first website, you may require a more flexible tool for complete optimization later on. You may always switch to the Editor to alter your content once you've used the ADI feature on your Wix paid plans to develop homepage content and obtain inspiration for your site.