Reading Time:
6
minutes
This article will help you choose the right dropshipping products to use and how to source them.
Dropshipping: What does it mean?
Dropshipping allows you to sell items online and not keep a stock. Dropshipping is where you ship products directly to customers through third-party suppliers.
Dropshipping is a cost-effective way to avoid expensive warehouse space. If you sell using the Amazon FBA service, you won't have to do the time-consuming fulfillment process a well. FBA dropshipping is a way to avoid having any contact with the products you are selling and only be responsible for your ecommerce marketing strategies.
Amazon dropshipping enables you to launch a new ecommerce business or introduce a new product line without investing thousands in stock upfront. It's possible to experiment with the market and change product lines if they don't perform well, without worrying about stock that isn't being sold. You will also be able jump on retail trends as they occur without worrying about stock that is out of date.
Dropshipping involves purchasing products at a discount on AliExpress or Alibaba. However, some sellers prefer American dropshipping suppliers for faster delivery times and better customer service. They are then sold on Amazon, eBay, or in your own store for a profit.
How to start a dropshipping company
Dropshipping can be run in two ways:
You will be working within the Fulfillment Program of a major eCommerce site such as Amazon
You can work with a supplier that ships individual items directly from their stock, but they will also sell them through your ecommerce website or social networks.
Amazon's fulfillment service often used for dropshipping is known as Fulfilled By Amazon (FBA). It allows sellers to piggyback onto the site's well-oiled, highly respected fulfillment, delivery and customer service services. Sellers must ship their product, in bulk, to one of Amazon's warehouses and pay a fee for each transaction that takes place through the program. In return, they'll be free from the stress of dealing with order fulfillment, customer service and will be able to sell their items on the world's largest ecommerce site. Using FBA also gives sellers a boost for the Amazon Buy Box.
Each method has its pros and cons, which will be discussed in the article.
Dropshipping is possible by finding a niche product.
Your dropshipping business' success or failure will depend on the products you choose to sell.
Trends are always changing and it is tempting to follow the lead of the latest trend. Dropshipping products that have no connection to a trend is common. Although this strategy is often profitable in the short-term, it can prove difficult to sustain high sales over time. Sometimes, focusing on a niche is the best strategy.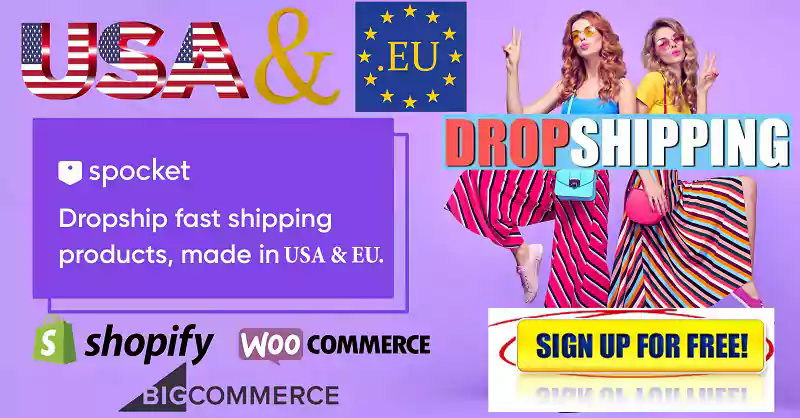 Product research is important in order to find items that are in demand and will generate a high sales volume. Dropshipping products should be affordable and not subject to high competition. Although it may seem like a winning strategy to pick the most in-demand items, competition will make it harder for small retailers to sell products.
How to choose dropshipping products
It's not a good idea for dropshippers to choose products based on personal preferences or gut feelings.
Dropshipping is a competitive business that is constantly changing. To compete with established sellers, it is necessary to do thorough product research and analyze existing sales data. If you want to be a leader in your industry, it is not possible to do this by guesswork.
Popular dropshipping products tend to be either impulse buys (the kind of item you wouldn't make a special trip to the local shop to purchase individually, but might notice and pick up at the supermarket checkout while you're waiting to pay for everyday items.)
Impulse purchases are often cheap. Many shoppers are able to afford to spend as little as $40 and not think about the value of the item or whether they actually need it. We tend to do more research and shop around longer before making a purchase.
Dropshipping products that do well sell fall under two categories.
In 2019, colourful, eye-catching and fun items such as pocket money toys (slime or squishies) are in fashion.
These are useful items that solve everyday problems for consumers. Because they are a great alternative to holding your phone in your ear for prolonged periods of time, neck mobile phone holders are very popular. This can lead to painful medical problems and is something that many of us do.
You will likely be sharing your dropshipping products through social media channels. However, people don't buy mundane household items on Facebook and Instagram. Look for products that are eye-catching, funny and gimmicky. If you can tell a story, this type of product will be shared on social media.
These fun items can also be practical and will almost always win. Clear plastic shoe protectors are fun and stylish, but they also protect expensive shoes from water damage. You could also consider a travel cushion for your pet or cat.
You may also sell seasonal products, such as shoe protectors that are more popular during monsoon, but less during high summer.
It may be worth looking for unique products that aren't readily available at your local store. Many people will use the internet to find items that they cannot find in their local stores. Dropshipping is a great option if you can't find it in a bricks-and-mortar store, but are also in high demand.
Mixed results will result from an online search for the top ten dropshipping products in 2020. You'll be able to find items that are affordable, unique, eye-catching, or only sold online.
These are some of the top-selling dropshipping products for 2020:
Make slime
Holder for mobile phone neck
Chargers for mobile phones, both wireless and magnetic
Waterproof mobile phone cases
Car phone holder
Corrector for posture
Portable blender
Spider nail gel (for customizing nail designs at home)
Eyeshadow stamp
Inflatable pet collar
How to find great dropshipping products
Either you can do your research and browse top-selling products on eCommerce sites like AliExpress and Shopify for inspiration or use Niche Scraper, which analyzes thousands of products every day to determine which products have the greatest dropshipping potential.
This software makes it easy to search for millions of products on different online marketplaces. To predict future sales, it looks at the product's sales history and current order volumes. This tool is useful for sellers who want to dropship products that are trending. This tool can also provide insight into when to drop a product or range that has dropped in popularity.
Tools like Niche Scraper can also be used to spy on top-performing Shopify sites in selected niches in order to find guaranteed winning products.
Items that are both high- and low-priced
Low- and high-ticket items are very different. A low-ticket item, such as a pen or mug, is simply a product that is low in price. This won't result in a large profit margin for the seller. Furniture and other high-ticket items sell for higher prices, but have greater returns (but also bigger risks) for the seller.
Dropshipping is a better option than dropshipping because customers are more likely to buy low-ticket products. This will increase your sales volume and profit.
Buyers will take longer to make a purchase decision about expensive items. They also need more support from you. This means you may spend more time dealing with customer queries, which might not result in sales. Before spending significant amounts of money, customers need to trust the retailer. Customers may prefer to see a physical store or showroom in person to handle higher-priced items before purchasing them.
Dropshippers who offer lower ticket items are less likely to be sued, which is especially true for new sellers.
Dropshipping software, tools and websites
Niche scraper is a powerful dropshipping and product research bot. This replaces hours of manual research on products that can lead to a lot of missed results. Instead of relying on guesswork, you can view sales data that will help you make informed decisions and spy on your competitors. You can see products that will sell well and eliminate the guesswork.
Google trends is a free service provided by Google that shows you the latest trending search topics. If you are willing to dig around, the global search volumes for selected terms can reveal many interesting niches for dropshipping.
Camel Camel Camel is an Amazon price tracking website that alerts you to price drops for millions of products listed on the site. Lifehacker readers voted it the best price tracking tool in 2019. It allows you to monitor price changes in real-time using an RSS feed.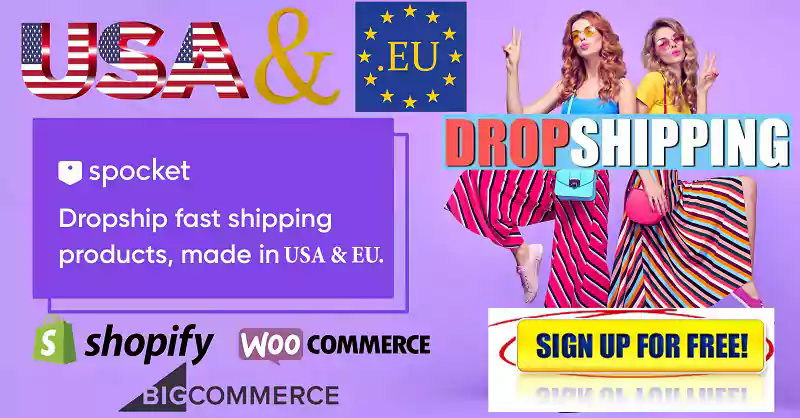 DS Comparison is a site that allows you to compare dropshipping software in order to decide which tools will best suit your individual needs.
Dropshipping products to avoid
You must avoid certain products when searching for dropshipping products.
First, avoid any product that is difficult to market. Facebook prohibits ads featuring adult toys or e-cigarettes. Lack of marketing opportunities for your dropshipping products will, obviously, lead to fewer sales – so stick to family friendly goods!
Amazon has restrictions on the products you can sell, as well as categories and products that must be approved before you can list them. Ebay also have restrictions, although they're slightly less stringent. These should be reviewed before you start dropshipping products.
Don't forget your overheads
It may seem obvious, but it's important to steer clear of items that are expensive to buy wholesale. To make a decent profit, you will need to mark up your product. Be sure to include postage in your costs. A good rule of thumb is not to make wholesale purchases exceeding $15-$20.
Dropshipping is best avoided by avoiding bulky, heavy or large items. Dropshipping programs, including FBA, charge fees based on shipping costs. Larger items will incur a higher fee. To keep your customer's costs down, it is sensible to pick small, lightweight items.
You should also ensure that your items are not too uncommon. A range of brooches that look like different breeds of dogs will be more appealing than just a Labrador and Chihuahua. Research the most popular breeds of dog. If only a few people own a particular breed, chances of selling high volumes of related products are low.