Reading Time:
7
minutes
Shopify is an all in one e-commerce platform that's ideal for small and medium-sized businesses of all sizes. For a flat monthly fee, businesses can set up an online shop to sell, market, and distribute products.
Shopify was first and foremost an online e-commerce platform. Then it became a Content Management System. Shopify gives shop owners the ability to manage goods, variations and collections as well as shipping models through a simple admin interface. All while maintaining security.
What does Shopify as a CMS do? This blog is about Shopify, the most popular content management system (CMS) currently in use. For a comprehensive explanation of Shopify, its features and more details about Shopify as a CMS, look no further.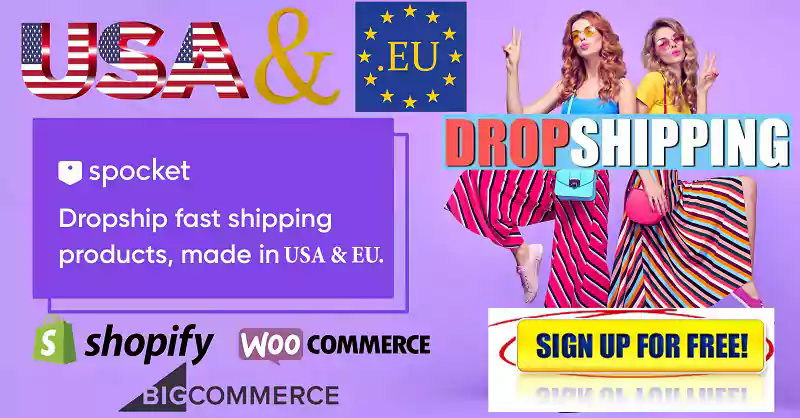 What's Shopify?
Shopify, a cloud-based multi-channel commerce platform Shopify, is well-known. The software can be used to create and manage websites, social media platforms, mobile devices, marketplaces, physical venues, pop-up shops, and other channels. Shopify is a SaaS (Software as a service) eCommerce system. Because it all is stored in the cloud, there is no need to install anything on your machine to use it.
The platform also handles technical aspects of your business such as server, payment gateways and updates.
After trying to start an online snowboard equipment business called Snowdevil, Tobias Lutke and Daniel Weinand founded Shopify in 2004. Lutke is an experienced programmer and was unhappy with the current market for e-commerce products. He decided to start his own. Lutke developed the Snowdevil website using Ruby on Rails, an open-source web application framework. He released it after two months of development. The Snowdevil creators renamed the platform Shopify in June 2006.
The platform also gives dealers a strong administrative area and unique insight into their business. Shopify's stability, scalability and accessibility make it possible for businesses of any size to benefit from corporate technology.
Shopify, a Canadian company based in Ottawa, operates over 600,000 merchants across more than 175 countries. This includes Nestle, Red Bull and Kylie Cosmetics.
What's Content Management System?
A content management system (CMS), in the world of web design is software that allows users to create, manage and modify content without any technical knowledge.
A Content Management System (CMS), in layman's terms is a technology that allows you to create websites without needing to know any programming or even start from scratch.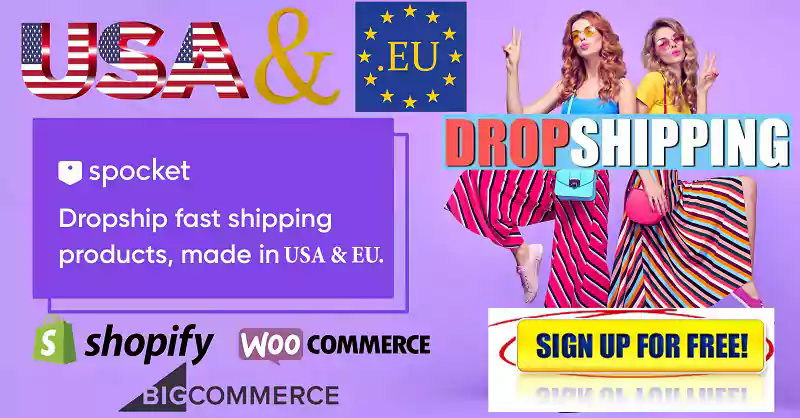 These features are often found in a CMS:
Users can quickly create and format content with content creation
Content storage refers to the consistent storage of content in one location
Workflows give rights to content management based on roles like authors, editors, or administrators
Content has been published, organized and pushed live
CMS adoption has the advantage that multiple users can log in to contribute, schedule and control published content. This tool is also easy to use for users without programming knowledge.
A content management system (CMS), rather than relying on front-end developers to update websites, has many advantages.
Shopify CMS to your eCommerce
A content management system (CMS), is a great choice for your company's website. Even if your knowledge of coding is not great, you can still use a CMS to maintain your website's organization and up-to-date. They can also be very useful for sites that have a lot of pages.
A content management system (CMS), is essential for managing your website. It allows you to quickly publish, modify, and delete pages. The success of a company's website is dependent on the choice of the best content management system (CMS). The best CMS will allow you to get the most from your time and resources, while also guaranteeing that your website is the best possible. This is especially important for those who plan to start an online business.
There are many things you can learn about the platform you will be using to power your online hubs. Shopify's CMS was built on top of this platform. An online store can offer a wide variety of products, payment options, and delivery options. You can add applications to your existing store to enhance its functionality.
Shopify hosts your data through a third party company. This means that your data won't be stored on any of your servers. Shopify's cloud storage will store all your data. You can access all your data and transactions from any location at any time.
Shopify's CMS-based platform allows you to create your business with the help of staff members and the Shopify app shop. This allows you to personalize your store or start from scratch. Shopify POS is an app that allows company owners to manually locate their stores.
Shopify can be a great option for anyone looking for a content management platform. It may be worth taking a closer look at the features offered to customers to help them cement their position as the best CMS option on the market.
Shopify is the third largest e-commerce platform, with a market share in 2018 of 10.03%. This makes it the number one choice for the first million websites. Shopify's CMS platform has many benefits for businesses.
Shopify is a content management platform (CMS) that allows users to manage and create web content. Although it is a content management platform (CMS), Shopify has many other features that make it an effective e-commerce tool. Its simplicity in editing and reworking is its most striking feature.
Shopify's simple-to-use features allow for faster hypothesizing and testing. This has resulted in higher sales of goods, services, and other products. Shopify CMS is the perfect solution for anyone, no matter your level of business experience, whether you're a budding Entrepreneur, or an established business owner.
Shopify CMS Features
Shopify has everything when it comes to content management system. Shopify offers many useful tools to help you set up your online business, or migrate an existing one from another CMS. Shopify CMS lets customers create and manage their websites. Shopify sites offer all of the following features:
1. Usability:
Shopify offers a variety of tools that can be integrated into the site to improve the user experience.
2. Comfort:
Shopify's best feature is its ease of use. Shopify makes it easy to use everything from payments to hosting to security updates.
3. Security:
Shopify's security features are another notable feature. Shopify has an SSL certificate (Secure Socker Layer), which is essential for online transactions. Shopify offers encryption to protect confidential information.
4. SEO:
SEO elements can be included in all Shopify plans. This is to increase their search engine rankings, exposure, and attract more customers and viewers.
5. Web Hosting
Shopify makes hosting easy. It takes care of all technical details. You'll be able manage your business more effectively.
6. Marketing Tools
Shopify allows consumers to offer a variety of services without needing to know any programming skills. Shopify users can create unique gift cards, establish discount coupons, leverage social network integration, define product prices, and many other things.
7. Shopify's Analytics:
Shopify's analytics tools allow business owners to monitor the success of their online shop/website. Shopify's analytics tools can be used by business owners to track how customers found their company online.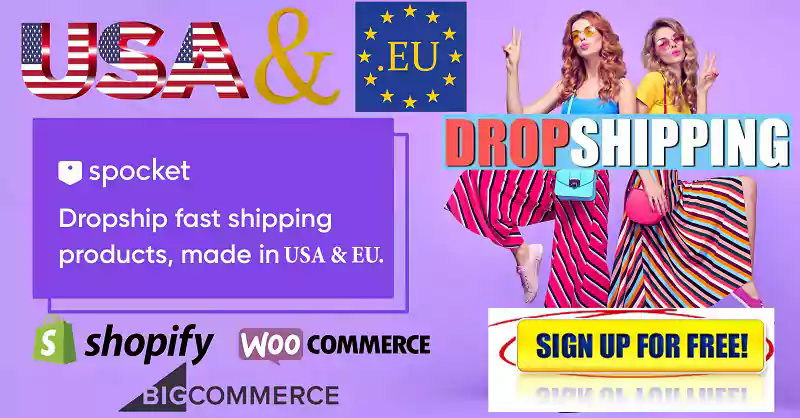 8. Customization:
It is easy to set up an online store thanks to its customization options. There are easy-to-follow instructions and directions to assist you during the design process.
9. Templates:
You can choose from a wide range of visually appealing themes on the platform. Some are free while others require purchase.
10. Integration:
Shopify connects with key software tools such as WooCommerce or MailChimp to streamline business processes. This gives Shopify an added layer of convenience for business owners who rely on these software tools to help with their business operations.
Shopify CMS: Is it a good eCommerce Platform for you?
Shopify is not the only e-commerce platform that has its challenges. The Shopify platform has both pros and cons. Before you use Shopify, it's up to your to decide which benefits and disadvantages are most important to you. Shopify's biggest flaw is that it does not offer a free service.
Shopify Pros
1. Simplicity:
Shopify's main selling point is its simplicity. Shopify was designed for the average user and not a group of programmers. Shopify is a great platform even for those not so tech-savvy. It's easy to add items, generate discounts, and process orders. Shopify's drag and drop editor makes web design easy for anyone.
2. There are many themes to choose from:
Merchants can choose from a variety of mobile-responsive themes that are free and available for purchase when they sign up to a subscription. Premium themes (payable) are available for merchants who want more options.
3. Support available
You can contact customer service via phone, email, or live chat. All are available 24 hours per day. Self-help options are also available. Shopify customers love that Shopify offers 24/7 customer support.
Shopify Cons
1. Costly add-ons
Shopify is a broad platform with many capabilities. However, Shopify lacks advanced features. These capabilities can only be obtained by purchasing add-ons or applications. However, they are not free. Three applications could increase your monthly cost more than three times its current value.
2. Charge Fees
Shopify is not free to use. Shopify charges a 0.5-2.0 percent transaction fee, even though many shopping carts have eliminated them (depending on the pricing plan). Shopify will waive any transaction fees if you use Shopify Payments to make payments. Some themes are not free. If you do not use Shopify Payments to run your online business, there will be a transaction fee.
3. Limitations on Customization
Despite the platform's flexibility to be customized, there are still limitations. Because of how the code is written, it's not possible to access all the additional features. Shopify is not the only eCommerce platform that offers greater customization, but it's also more difficult to code.
Things aren't always easy for eCommerce sites. Shopify, a fully-hosted platform, is intended to simplify your life. Shopify isn't a free service. Shopify has fees and expenses, but this is what makes it so easy to use and user-friendly.
You decide if this platform is right for you.
Which is better, Shopify or WordPress?
Both systems can be used to help you build and start an online business. However, there are major differences.
Shopify
WordPress
Pricing
Plans starting at $29.00/month
The range of possible prices starts at free and ends up to thousands
It's easy to use
Features that are limited in editing and focused only on eCommerce
Although the site editing interface is easy, the setup can be a bit more difficult.
Templates
There are 9 templates free of charge, 64 premium templates and an additional third-party market.
There are thousands of templates for first-party or third-party use
Business Features
Both in-house and third party tools are solid options
Flexible tools from third parties are readily available
eCommerce
Amazing built-in tools that are suitable for all users
Third-party plugins are very good and easy to customize
Performance
Performance is average
Hosting provider is a key factor
If you are a total novice, Shopify is the better choice. Shopify CMS is easy to use and can handle many things. Although it is easier to set up an internet store that looks professional, the features and costs can be quite high.
However, WordPress can be a time-consuming and tedious task. If you are willing to work hard, it is worth learning. WordPress makes it easier to create a custom marketplace.
Wrapping it all
Shopify is a great option for convenience and affordability. The admin interface is extremely user-friendly and it is extremely secure (Level 1 PCI DSS compliance). Customer and technical support are excellent. The documentation is impeccable, it's worth mentioning.
Small-business owners don't need a complicated content management system (CMS), and only have a few products to offer. You just need to choose a theme and add your merchandise. You can decide when and how your store closes. One store can be used to test different business models. The combination of all these features and its CMS capabilities creates an exceptional e-commerce solution.