Reading Time:
4
minutes
Many people ask us what the most important reason is to start a dropshipping company.
Freedom.
Independence.
Financial security.
Earn from what you are passionate about.
You know that there is more to it than this.
Dropshipping is an entry point to bigger and more ambitious ventures. If you have ever dreamed of creating a huge e-commerce empire, think about this. This is how we illustrate our point.
Zappos, a former dropshipping shop that dominates the US footwear market
Zappos is a brand you're likely familiar with. Zappos is an online retailer based in the USA that sells a variety of shoes, bags and clothes. The incredible customer service that it provides is what has made this store well-known around the world (and we'll cover this later).
D&B Hoover data shows that Zappos stocks approximately 3 million pairs shoes, handbags and apparel, which you won't find in an offline store. It also boasts over 7,000 affiliate partners, and makes more than $1 billion annually in gross sales. Amazon bought Zappos in 2009 for $1.2 billion. This was not a surprise.
It is therefore no surprise that Zappos holds the #1 spot in online shoe sales.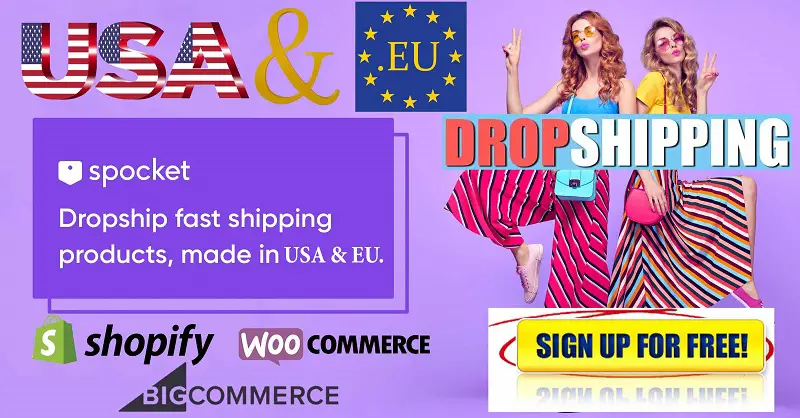 All this was possible because of dropshipping.
Tony Hsieh (Zappos CEO) remembers being involved in the business in 1999, when it had very few sales and was fighting for its existence.
He decided that dropshipping was the best model for his company. The workers acted as intermediaries, collecting orders from customers and then transferring them to suppliers or sellers. It was a simple model that allowed everyone to enjoy the benefits of not having to make products or manage stock, nor to handle shipping and delivery. In those circumstances, it was the best model for running a business.
The company didn't have enough sales to cover its costs and had little circulating capital. They couldn't afford bulk purchases and storage. Dropshipping allowed the company to reduce storage and delivery costs and invest in client support. However, things change over time. A positive approach to business promotion led to a higher turnover. This boost in profit allowed the company to purchase their own storage and order products from suppliers ahead of time.
Dropshipping accounted for only 25% of the company's revenue by 2003. Tony Hsieh realized it was time to make this business more than a dropshipping shop. The company board decided to abandon the old business model and assume full responsibility for the venture in order to stand out from the rest.
This has brought Zappos to its current incredible state. It's safe to assume that Zappos has one of the greatest success stories in e-commerce history.
This is a clear indication that none of this would have been possible without this starting point.
Dropshipping allowed Zappos to quickly start building this business and save enough money for a larger e-commerce venture. The team gained valuable experience and learned what works best for their business.
Isn't it amazing to have the opportunity to launch a potentially booming business with minimal effort?
What can we learn from the success story of Zappos?
This kind of success is sure to teach us many valuable lessons.
To create this mini-set, we looked at the history of the company to determine what rules are needed to make an e-commerce business successful. It can be used for dropshipping and any other type of online trade.
Customers should be the heart of your business.
We know it sounds obvious. Despite this, Zapatos was named after the company. Tony Hsieh had the idea of putting a double "p" in the name. He rightfully believed that this would help people pronounce the word correctly. This was a smart move, as the name "Zappos" is derived from a Spanish word. For a large portion of Zappos' target audience, Spanish can be a foreign language.
Dropshipping makes this even more important. You must remember that people may not speak the same language as you if you are operating globally. However, they should be able to remember your store name and enter it easily. You must also ensure that your customers can navigate your website easily and understand what's going on.
Do not be afraid to return items or get refunded
It hurts when your buyer is dissatisfied with the purchase. It hurts your heart as well as your wallet. It's not the end. You can still deal with it and continue your journey.
Zappos does not consider returns to be extraordinary. Shoes are a complex product category. This is why it is easy to make mistakes. Zappos has a solution. The company will even pay the shipping costs for items that are returned. It's possible to return the item within 365 days of purchase. If you bought the item on February 29th in a leap year, you have 4 years from the date of purchase to return it and receive a refund.
Dropshipping store owners have the freedom to establish any return and refund policy they like. AliExpress sellers claim that they understand the struggles drop shippers face. You can always reach out to them to discuss the problem with damaged or defective items and request a partial refund.
To protect yourself against any unpleasant situations, make sure you have money in your bank account. Don't spend your store profits right away!
Customer service should be your number one priority.
Zappos is known for its commitment to customer service. Rumours abound that Zappos doesn't spend much on advertising. Instead, it funds customer service generously. Zappos encourages customers to call or leave messages in their stores. It is 100% certain that a friendly and helpful support manager will resolve your problem. One famous phone call took over 10 hours, or 6 depending on other sources. We can only admire the patience of Zappos' support team.
Do not underestimate the power and influence of word-of-mouth! Your business's success is directly affected by the quality of your customer communication. Dropshipping is an option that can be very effective. You can save time and still talk to clients by using automated services. It will be completely worth it, we promise.
Are you ready to launch your own business and see it reach new heights?
Are you looking for people to be inspired by your success story in tens or even hundreds of years?