Reading Time:
5
minutes
Dropshipping is being discussed again recently. Dropshipping has become saturated, and is no longer as lucrative as it once was. Dropshippers don't usually die. However, they do change how they work.
Instead of trying to build a large store that sold hundreds of products across all categories, they focused more on their customers and reached out to niche markets. We believe one-product Shopify stores will be the future of dropshipping.
Five amazing Shopify stores that only sell one product
Many Shopify single product stores are already in operation . We hope these examples will inspire you to get started on your own.
01. Snooz: This store sells a portable white-noise machine called SNOOZ that helps people fall asleep and stay asleep. It sounds like a fan. This product solves a problem: poor sleep quality and lack of sleep. (Theme: Startup)
02. Hansa This company sells sustainable feminine health care. Their mission is clear and understandable. This can help customers feel more connected. Their website effectively communicated these messages and missions.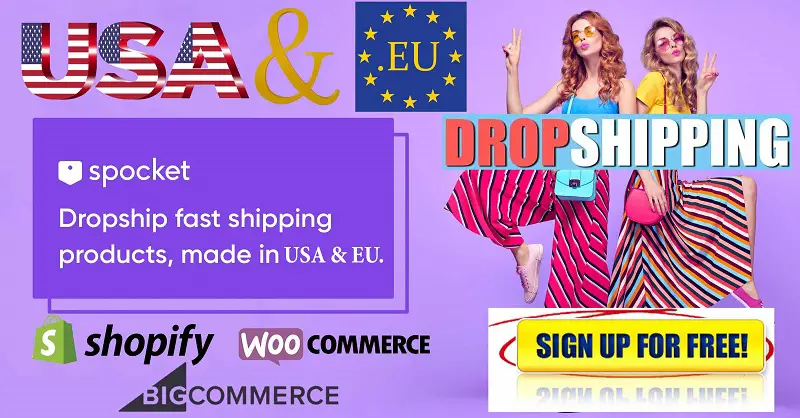 03. Wurkin stiffs Wurkin Stiffs is a brand of innovative accessories that bridges the gap between fashion & function. They sell magnetic collar stays which convert a shirt quickly into a "Hidden Button-Down" style collar. Customers can also find the right accessories and variations of their signature product. (Theme: Retina)
04. Dryrobe : The brand has created an extremely unique product, the dryrobe. It enhances the outdoor experience and makes it more enjoyable. Their product was described as "a lifesaver on cold mornings and cold evenings". (Theme: customized)
05. Neos SmartCam This one-store focuses on the Neos SmartCam single or twin packs, and upsells with some accessories. Neos was founded with homeowners in mind. They bridge the gap between traditional insurance and home technology to offer customers what they want: the wonderful feeling that everything is secure at home. (Theme: Launch)
The key factors that make Shopify a profitable one-product shop
We analyzed a lot of single-product stores and found 5 common points that could make a store profitable.
Outstanding product
One product store will not accept a "just fine" or "good item." The best product is the best. Oberlo is a dropshipping marketplace which allows you to find the most popular products to sell online. It lists out 5 criteria for choosing a product that will work well in a single store:
1. It is difficult to find

2. It's difficult to predict the price

3. It is interesting enough to attract consumers

4. Purchaseable without any research

5. Affordable
These 5 standards will ensure that your store is successful if you only plan on building a single product store. We can now look at the 5 above examples to determine which products are most likely to succeed using this criteria.
CannyCollars customizing dog harnesses seems like it fits the five-search criteria very well. Although there are many dog harnesses available online, it can be difficult to find products that are personalized and allow you to include your dog's name or number. It is also difficult to compare the cost of this product with other harness stores, as it comes with special features.
The product's purpose, idea, and benefits must be clearly stated. Your store visitor shouldn't leave your website to go online and search for this product. Canny Collars did an excellent job in this regard, presenting the features and service by four bullet points in a clear and concise manner. They also included specific illustrations.
Social proof is essential
The majority of Americans (70%) admit for looking at customer reviews before purchasing. This shows that social proof is essential for any online store, even one-product stores. Customers will feel more confident purchasing from your store if they have received feedback from previous customers proving that the product works well and is safe to purchase.
Snooz is one of the five examples. It creates a separate page to display tons of customer reviews. This page includes many real photos and long, authentic reviews written by customers who have actually used the product. Customers feel more confident buying new products because they trust them.
These apps can be used to help you integrate customer reviews into your product if you're building a single-store version.
Loox – Loox allows you to quickly collect reviews and build trust. It also helps you increase sales. 

Loox offers many additional features, including the ability to send an email to request reviews and offer reviewers discounts or create a review carousel for your homepage.

 

EcomSolid is also a great partner for Loox.

Nudgify – Nudgify is an app for social proof that displays relevant messages for every page in your Shopify store.
Fomo social proof: Fomo displays customer behavior on Shopify Stores, including product reviews and recent orders. 

Fomo integrates with Zapier and Mailchimp as well as Instagram.
Killer product copywriting
You now have one product to show, so you need to start thinking about how to write compelling copywriting for your website. What your product does, how it works and why people love it all this information should be easily understood by your customers. How do you go about it? These are some suggestions.
First, keep in mind that potential buyers may not be as interested as you think in the technical details and product features. They want to know the benefits of your product for them, and how it will solve their most pressing problems. Highlight the benefits of each feature.
Second, stop using meaningless terms. They've lost much their power as top-shelf words such as "world-class", market-leading, and "innovative", are so often used. Facts and figures, on the other hand, increase your credibility. Use numbers where possible and write them in digits (7) instead of words (seven). numerals are useful because they stop your eyes from wandering.
No meaning: HTML3_ "Innovative robe by a world-leading producer."

Use Instead:
Next, tell stories to fascinate your audience. Stories can be a powerful tool for copywriting. Stories are memorable. Hana used the "About us" page to tell a story of their mission, their solution and their great desire to make people's lives better. These stories are emotional and inspire empathy in visitors.
Visuals of high quality
If you are selling only one product in your shop, your homepage is the only thing that can grab your visitors' attention and convert them to buyers. It takes only 50 milliseconds to form an opinion on a website. You need to ensure that your website is clear, easy-to-read, product-centered and attractive. These are some design tips to help you create a one-product shop.
Mobile-optimized website: According to Google, 48% customers searched for products on their mobile devices first. 

Your site should be able to adapt to the most common screen sizes.
Use hero section: A large, oversized banner image used to promote a website's header section is called a hero image. It is usually located at the top of a page. 

Large and oversized images catch the users' attention from the moment they land on a page.

 

They will assist users in identifying the product within seconds of the page loading.

 

Make the hero image interactive with a call to action button.
Don't use stock images: No matter how professional the stock photo, it will always be someone else's image and someone else's interpretation of the idea, concept, emotion,…Therefore, it will never show the true characteristics of your product. 

If you only have one product to sell, invest in photography and building concepts.
Make product videos. Product videos have the potential to dramatically increase conversions. They can help people better understand your product and give customers as much information about it as you can. 

To grab people's attention, create and show your product video on your single-product store.
Most Frequently Asked Questions
What is a one-product store?
An online store that sells one product is called a "one product store". One website, one store, one product. This is a significant shift from traditional ecommerce shops that are stuffed with products and offers. Sellers can easily fall for the trap of spending too much time on mediocre products in the traditional stores. Instead, let us focus on one product that is exceptional and do it exceptionally well.
How can I create a Shopify shop with just one product?
Your winning product should be chosen first. The winning product must be interesting enough to grab people's attention, difficult to find in traditional retail outlets, simple to use, and affordable.
You will then need to create an optimized, efficient and profitable one-product store. You can find more information in our guide on building a profitable one-product store .
What are the benefits of one-product shops?
The pros and cons of one product stores vs. general stores can be summarized as follows:
– Better focus because you only need to optimize and promote one product.
– Optimized Marketing Budget because it's simpler to test your advertising and calculate your budget for a single product.
– A higher conversion rate Too many options can overwhelm customers. Customers will be more likely to choose one product that is appealing.
– Branding potential It's usually harder for people to recall your store if it sells many products. A single-product store allows buyers to connect with your store and makes it easier to promote your brand.
Conclusion
Focusing on one product allows you to highlight all the unique features that make it different. You can focus on one product and increase your marketing content without distractions like general stores.
We hope you find inspiration from the five one-product shop examples and be inspired to start your own store.