Reading Time:
8
minutes
This post will share the best China suppliers that are affordable and qualified for wholesale businesses. Here are some tips and tricks for buying from China.
The first section will show you the benefits of buying wholesale from China.
The second section contains a list with qualified Chinese wholesale sellers who are both cheap and highly qualified.
The last section contains tips and tricks for finding the best wholesale suppliers in China.
Now, let's get started…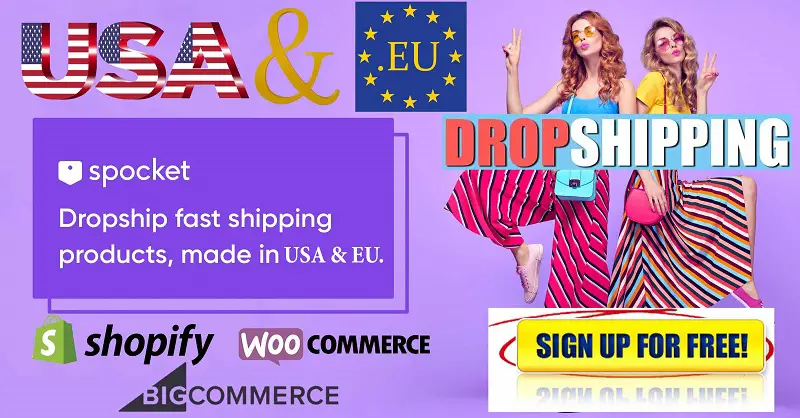 Why China is your first priority for wholesale business?
Are you thinking of buying wholesale products? Most businesses will think of China suppliers. But why has China become a top wholesale option?
* Cheaper Price
China has products at unbelievable prices. The best part is that the upfront investment allows for smooth-sailing business relationships with the vendor. Your products will be more affordable, giving you an advantage over larger stores.
* Simple Product Customization
Once you have established a good relationship with your supplier you can request custom products at a higher volume. You can request custom products that feature your logo or brand. This will significantly increase your profit margin.
* Improved Customer Service
Chinese distributors are better than domestic suppliers right from the beginning, at least based on the experience of many wholesalers
There are many businesses.
* Greater Opportunities for Expansion and Diversification
Are you looking to grow your business, or perhaps tap into new markets? Outsourcing from China may be the best choice. You can expand your product range, diversify your business and sell to international markets with Chinese suppliers.
Wholesale Business: Qualified China Suppliers at a Cheap Price
2. Alibaba
Alibaba, China's largest e-commerce platform, hosts millions of merchants. With $248 billion in annual transactions, it is the fastest-growing e-commerce platform in the world. It had more sales last year than Amazon and eBay.
It is a great place to get wholesale goods because there are many wholesalers that deal with different products. Wholesale prices make it easy to find a wide range of goods.
Why should you shop at Alibaba?
Wholesale goods available in a wide range of sizes
Many wholesalers set the prices for goods at competitive rates.
Protect your order
Secure and safe shipping
Trusted and verified dealers make up the majority of the dealers.
Over 47 years, this global source has grown to be a leading Business to Business ecommerce platform in China. You can find a variety of goods, including home appliances and industrial machinery.
Wholesalers have an advantage over their competitors because they organize trade shows twice a calendar year. There are eight additional events where buyers can interact with business owners.
Why buy from a global source?
Quality suppliers exist
During tradeshows, you can meet suppliers face-to-face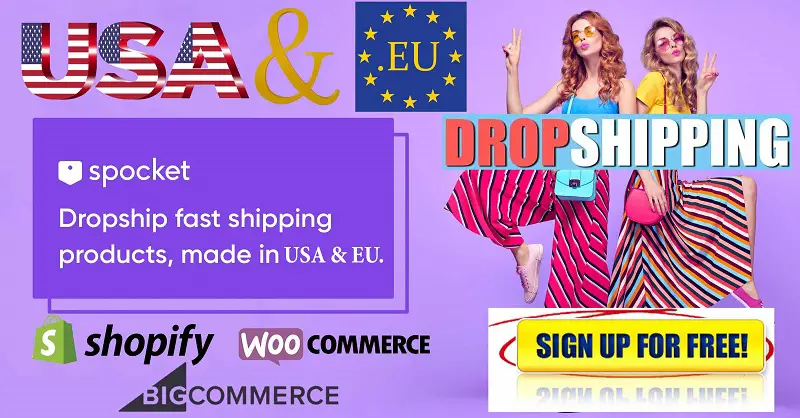 Support for the buyer in case of dispute
It has 94 of 100 top-ranked stores in the world.
Made-in-china allows sellers to get packaging, printing and manufactured products for a variety of product lines. They are one of few wholesale distributors who can add value to the products they sell.
Why shop from made in China?
They provide high-quality packaging and labeling solutions.
They are focused on innovation with their products
End products that protect the environment
Free shipping to China
5. HKTDC
HKTDC is an Asian online marketplace where sellers can purchase innovative products wholesale for reselling. The wholesalers also sell jewelry and fashion items.
The main advantage to purchasing products through the site is extensive market analysis and policy analysis. This can help potential sellers make informed decisions about different product lines.
Why shop at HKTDC?
These buyers can meet at conferences or exhibitions.
Accessible via a mobile app on the play store
Offer an inclusive market analysis
Over 130,000 suppliers of quality
6. AliExpress
Alibaba owns AliExpress, a platform for retail services. It was established in 2010 and has since grown to include many online shops based in China, as well as other parts of the globe. Each store sells unique products from different manufacturers.
Why AliExpress should be your first choice for shopping?
Direct purchase from the manufacturer eliminates middlemen
Verified online shops have been listed
The prices are reasonable
Shipping problems can be resolved easily with a favorable return policy and an easy-to-file dispute
7. DHgate
DHgate, a well-known online marketplace that sells goods made in China, is a trusted one. The site offers over 30 million products at a reasonable price, which allows sellers to make significant profits when they sell their goods.
Why shop at DHgate?
A buyer protection plan is available
Refund policy with security
Express delivery
Tracking shipment
Import Express, a top B2B platform that connects Chinese businesses, is the most popular. Their unique selling point is their ability to allow wholesalers order directly from Chinese factories and manufacturers.
If you order multiple products, they will combine them into one shipment before shipping.
Why shop at Import Express Wholesale?
You can pay with several options
Access to millions of products at factory price
Support dropshipping services
Shipping methods that are secure
Repackaging custom-made to reduce weight and size
9. Chinavasion
Chinavasion is an exclusive wholesaler on the list. They deal with electronic products like mobile phones, Android TV boxes, watches and car DVD players. They have made sure that every electronic product they sell is technically sound and reasonably priced since 2004.
Why shop at Chinavasion?
Dropshipping is available.
Have affiliate referrals programs
Support team available 24/7
They accept payments from many payment processors
10. ECVV
ECVV is a marketplace for B2B that sells many electronic products, including Bluetooth speakers and pulse massagers, as well as fashion accessories like watches and sunglasses.
ECVV: Why shop with them?
All products come with a quality guarantee
They are more cost-effective than other marketplaces in terms of their price list
Secure and efficient payment method
Tracking shipment and prompt delivery
11. China.cn
China.cn is an online wholesaler in China. They deal with many products from China and other countries around the world. They offer unique electronic products such as high-permeability water vapour testers and other gadgets.
This is because it shows how reliable the wholesaler, especially if you're looking for rare electronic items.
Why shop in China.cn?
There are many products to choose from
There are many payment options that you can choose from.
Customer support that is responsive
12. DIYTrade
DIYTrade, a world-recognized B2B trading platform, has more than 5 million products. It was previously known as eBigChina. However, it was renamed in 2006. Its primary focus is on small and medium-sized businesses.
DIYtrade: Why shop?
The prices of products are reasonable
The catalog is regularly updated
How to find reliable cheap China suppliers for wholesale business
Because of the low cost of product development and production, most people source their goods in China. Resellers need to be strategic about their selections to make sure they find wholesalers that offer the best quality products at the lowest prices.
You can do it by following these steps:
1. Knowing the products that you require
First, you must decide whether you want to deal with a third-party supplier or directly with the manufacturer. It is also important to determine the product line you want to work with.
If you only need one product, it is best to buy directly from the manufacturer. If you have a series of products to purchase, however, it may be necessary to order your goods from a third-party supplier.
2. Doing preliminary internet research
It is advisable to create a data table in order to conduct effective online research about wholesalers. This table could include details like business size, scope, and contact information. It can be either mobile or email.
3. An in-depth search of the product name
A detailed search can be made on search engines like Google and Yahoo. It is worth noting that the most relevant searches are found on the top pages. You can also compare the information with that of a competitor.
Here are some useful search terms you might be able to use:
"Keywords" + China + supplier
"Keywords" + China + manufacturer
"Keywords" + China + factory
"Keywords" + China + Wholesale
4. Visit the B2B (Buyer-to-Buyer) website. Also, check out reputable online business directories.
B2B websites can provide valuable information about wholesale suppliers and manufacturers. Alibaba.com and made-in-china.com are two of the most trusted B2B online marketplaces. It is a good idea to contact the websites listed in these online directories for more information.
After you have compiled a list, it is time to start narrowing down your search for suppliers. This will take into account factors like reliability, shipping costs, and the cost of the products.
A second advantage sellers have is the ability to contact local Chinese purchasing representatives, who can also act as local guides. They can sometimes be more reliable because they have extensive experience in local markets.
How can you select qualified Chinese wholesale suppliers?
The following steps will allow you to select qualified suppliers in the most efficient and effective manner possible:
. Review your experience on forums online
It is a good idea to read the comments on various forums before you commit to investing in a wholesaler.
Negative comments from one person can be a red flag. One negative experience with a seller is a sign that you need to be cautious.
. Arrange a visit
Visit the manufacturer to gain firsthand knowledge about products. This is because you will have the opportunity to interact directly with the sales staff.
You can also negotiate prices and find distributors in your area.
. Test products
It is often difficult to determine the authenticity of online products. This is due to the difficulties that can be encountered when trying to determine the exact material, texture, and feel of the product.
Test products are a great way to get a feel for the product and to establish its quality.
. Verify the background of suppliers
A background check of a company is essential for sellers. It may prove beneficial to verify the company's registration details as they are often a reflection on the services they offer. You can confirm this with the appropriate local authorities.
. Confirm production capabilities
You should also consider the manufacturing capabilities, technological expertise, and terms of service of the manufacturer to determine if they are able to fulfill your requirements.
You can also check the financial statements of the manufacturer to see an estimate of their assets. This can be helpful in recovering any money if there are problems during purchase.
It is worth noting that an online customer review can be a great starting point to inspect a wholesale supplier in China. You should prioritize goods with positive reviews online. You can also order one product before you commit to bulk buying.
You will need patience to find reputable wholesalers. Most often, different dealers offer similar products. You should go through each website individually and compare. If a seller's website isn't secure, you should be careful.
Which wholesaler would you recommend for China?
Alibaba, AliExpress and Chinabrands are the most trusted online wholesalers. But that doesn't mean you have to go there. You should also check out the websites mentioned above.
Where can I find wholesale electronics and other electronic products from China
Most electronic products in China are made at Guangdong or Zhejiang provinces.
It's worth noting that Alibaba, the famous online retailer, is located in Zhejiang. DHgate and China brands are two examples of established wholesalers in Guangdong provinces.
You can also choose to work with websites that specialize in electronic goods, such as Chinabrands.
Is there any trustworthy wholesaler in China?
These websites are legitimate and have a good reputation due to their business practices.
What wholesalers are there in China that deal with accessories and clothing?
China has many wholesale clothing suppliers. These include Chinabrands and Sheln as well as TBDress and ZAFUL. Wholesalers of clothing specialize in the design and distribution of clothes. They also offer dropshipping services.
Similar to the wholesale suppliers, many are listed on platforms like Alibaba and Chinabrands. For more wholesaler listings, you can also look at other articles on this website.
Is there a reliable wholesale market for electronics from China?
Yes.
Electronics are growing rapidly, as shown by Huaqiangbei Market in Shenzhen China and Guangzhou Nanfang Dasha, Guangzhou China.
What are the most popular wholesale jewelry distributors?
Many distributors sell jewelry from China. These include SiverBene Sterling Silver and Topearl. Dropshipping is an advantage when dealing with wholesalers.
Are there Chinese wholesale suppliers that can offer free shipping?
Many wholesale suppliers offer free shipping to customers, particularly if they have dropshipping services, such as chinabrands and made-in-china.com.
Is it possible for Chinese factory manufacturers to sell directly? What is the process?
Yes. It is however difficult for non-Chinese residents to apply.
Many manufacturers have factory shops where they bulk-sell products to their customers. If you are unable to access the factory directly, you can search for factory outlets. Their prices are often comparable to those offered by factory manufacturers.
It is important to remember that not all factories have an online shop and many of the websites they do have are not well-designed. Online factory sales are not always reliable. It is easy to find the company by searching online. If they have provided a phone number, you can contact them.
Are there any Chinese wholesalers that can deliver goods to India
Yes.
Most online wholesalers ship worldwide. Before you make a purchase, be sure to check if delivery is possible to your address.