Reading Time:
10
minutes
Why Dropship Home Decor?
The home decor industry is constantly changing. Wholesale home decor manufacturers are still on the lookout for new and innovative ways to decorate homes. Consumers have also found it easier to find what they are looking for thanks to their online shopping experience.
Advertising methods have also evolved, with many wholesalers delivering goods directly to retailers and consumers through social media marketing. Consumers can now more easily switch to retailers operating online businesses such as drop shipping, which wholesale suppliers back.
Between 2015 and 2020, the global home decor market is expected to expand at a pace of 4.2 percent. By 2020, the industry is estimated to be worth $664 billion. This market's expected value makes it a worthwhile investment. It's possible that this is due to the constant developments.
Many people have built their houses or are constantly moving from one house to another due to the real estate boom. Furthermore, since online and offline shopping introduces shoppers to various home decors, some product purchases are made on the spur of the moment. In contrast, others are made after careful consideration and saving for a product that is genuinely needed.
According to appearances, the home decor niche has a lot of promise. You have every excuse to give it a shot, whether you want to run an online or offline shop. Let's continue with the top wholesale home decor suppliers list, with one of the priorities is finding your ideal supplier.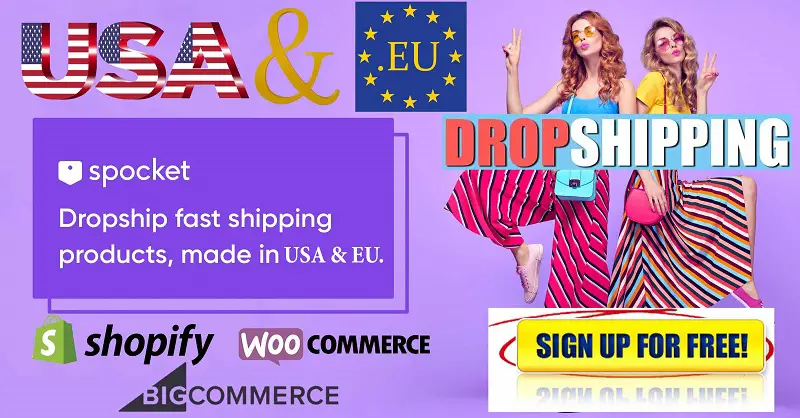 Home Decor Dropship Manufacturer in the USA
Creative-op
This business was established in 2001. It is a well-known wholesale home decor provider. Because of the innovative and inventive designs, this company's items are chosen by retailers all over the world. This company works with local designers to create one-of-a-kind items that sell.
They use various marketing tactics, such as loyalty schemes, trendy furniture, personalized items for their broad retail partners, and the option of private labeling for retailers looking to personalize the products they sell.
CTW Home Collection
This company has been in business for over 30 years, creates, imports, and distributes attractive home decor. They also have a large selection of gift pieces. Their goods are available in various styles, from antique to new, and cater to a wide range of tastes.
Packs, table lamps, kitchen and garden accessories, night lights, mason jars, and antique bulbs are among their most popular items. Retailers are their primary target because they promote bulk sales. The majority of the items are made of recyclable materials, which has endeared them to environmentally conscious customers. Many retailers use this business when looking for wholesale home decor suppliers because they often have sales.
Wholesale Accessory Market
This company offers a fantastic online shopping experience with a wide range of items, including home decor. Even though it offers wholesale rates, anybody can shop in their online store, even though they are not buying bulk. The only stipulation is that you spend at least $50 on all goods purchased simultaneously. They give you a $5 discount in the form of a voucher.
Koleimports
This company has an online store that allows retailers and customers to find the things they are looking for easily. They have a few members in various countries, which has helped them establish themselves as leading wholesale home decor suppliers in the United States.
For the first $100 spent in their online shop, new customers receive a 10% discount. They still have a lot of maritime experience and travel to over 100 different countries. They are available to provide any shipping and potential charges guidance to clients unfamiliar with shipping goods.
Roux
It is necessary to register with this organization to be admitted as a retailer and receive wholesale rates. The wholesale rates provided for the various goods are only available to those in their database. They have a large selection of items for various areas of the house. Roux provides a loyalty program for its customers. However, to profit, you must first create an account and begin making purchases.
Home Decor Dropshipping Manufacturers in the UK
Sparks Gifts Wholesalers
This business was established 25 years ago. With over 3000 items, it is one of the largest wholesale home decor suppliers in the UK. There are no restrictions on the number of orders placed, but bulk orders receive discounts. Their wide variety of items at great prices has won them the hearts of many retailers worldwide. They update their products regularly and strive to bring new products to customers every week.
Albert Harrison & Co Ltd
Since 1919, this company has specialized in the wholesale industry. Since then, many things have changed. For its excellent operation, this company earned the 2018 Ecommerce Business Award. They have a large selection of home decor products, as well as many others. As a result, they recently relocated to a 280,000-square-foot office building.
Rose fields wholesale gifts and interiors.
This business operates an online store that sells home furnishings. They come in a variety of styles, from retro to contemporary. To take advantage of the wholesale rates, you must spend at least £100. There's even a promotion for free shipping on orders over £300. After completing a quick registration process, you can begin shopping for the different items on offer. This business only works with retailers.
Straits
Straits was founded in 1981 and is one of the most well-known wholesale home decor suppliers. The majority of their customers are from the United Kingdom. However, they continue to meet the needs of many retailers around the world. They have a showroom in their 8000 square foot office. It also operates a massive warehouse and fulfillment center from which all orders are shipped. The product line spans the decades from antique to contemporary.
CIMC Home
This business has been around for more than 30 years. Lighting, textiles, furniture, and giftware are all available. Any of their goods are manufactured, designed, and packaged by them. Their commitment has resulted in the development of trendy products that provide good value for money to their customers.
Custom and Luxury Home Decor Dropshipping Products
Home decor is one of those niches of merchandise that is both fashionable and incredibly stable at the same time. Ultimately, this type of project represents goods that are required by almost everyone on the planet. Because most of us live somewhere, we like to decorate our place and make it feel like home, whether we rent or own one of these modern apartments for rent in Garland or elsewhere.. That is why, by 2020, the global home decor market is expected to reach almost $700 billion. As a result, the market appears to be in steady demand, and much capital needs to be made.
Yet home decoration tends to follow trends like anything fashionable. Some colors may be one year hot, and the next one out. For a while, framed motivational posters could spike in popularity, only to be replaced by something else. That can turn home decor space into an exciting niche for sale.
So every dropshipper has something to give for home decor. The novice boasts the steady, even performance of the niche. They can fill a store with timeless classics, styles that never go out of style, and grow gradually. The slot is an excellent place to play and learn.
The flexibility and fashion-forward nature of the niche allow sellers to take more significant risks and realize higher rewards for more seasoned dropshippers interested in riding trends. Exciting marketing plays that take advantage of current trends can be designed to drive popular products while maintaining a substantial performer catalog.
Ultimately this is an excellent area within which to work. To get you started, we've compiled a list of some of the top categories that anyone thinking about entering the space should be considering.
Wall clocks benefit from being a decorative statement that also performs a useful purpose, telling you the time. Even though many of us wear watches, and almost everyone brings a mobile phone with them, reading the time off of an attractive, room-complementing clock has something satisfying.
In addition to this, there is a high perceived value out-of-scale with the production cost of a clock, which is generally very low. This may be because of the technology involved in the production of watches, which seems far more complicated than it really is. Whatever the reason, wall clocks provide you with a very healthy markup, which means you have high-profit potential.
Curtains are a strong cornerstone of the interior decoration world. Driven by the winds of fashion, patterns, and color choices come and go, but people will always want curtains. They lend additional presence to the windows of a home and also require privacy when necessary. They are a treatment for the window and will never go out of style.
It's crucial to stay current with trends when carrying critical home decor like curtains. Right now, floor-to-ceiling curtains are making a comeback, as are the white and dark wood shutters, both the '70s and early '80s mainstays. Sure there are specific designs that stay in fashion forever, but if you don't follow the trends, you may find that you don't store enough of the styles and patterns that people are interested in, or if you are, it's entirely due to chance.
We know these aren't a sexy product. But they are extremely popular with cushion covers. Side cushions and throw cushions are standards of interior decoration worldwide. They add color and visual value to every space with a rapid pop. We will help you pull colors from one section of the area into another, and they are perfect for sleeping on.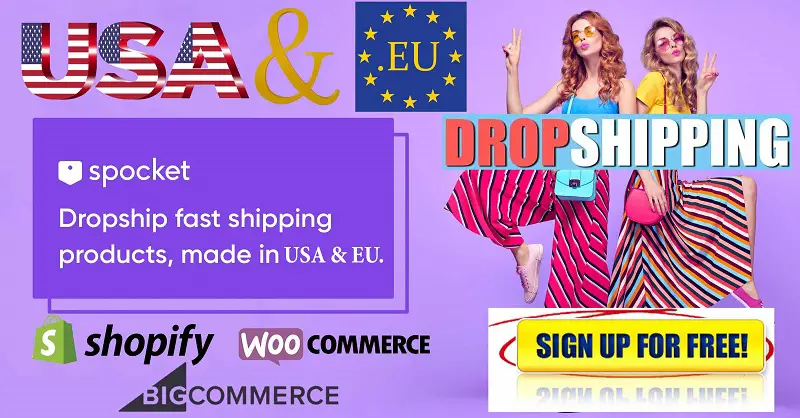 More importantly, changing the covers of a cushion for a new style can dramatically change the look of a room for minimal investment. So often people buy cushion covers in multiple forms, and just swap them out when they need a scenery change. This means high and steady demand. Just be sure you are stocking a good variety of designs and sizes to cater to as many customers as possible.
Lamps are another of the permanent and consistent products found in the niche of home decor. And with the rise of smart home and particularly smart bulbs, as popular home decor products, standalone floor lamps, and table lamps are gaining new ground.
Lamps have more concentrated illumination and general mood lighting, as opposed to the overhead lights. Thus, they have still been popular, even after the overhead lights and ceiling fan fixtures have taken over as the general lighting source for low and middle-income households.
As a dropshipping object, the only detractor for lamps is that they can be fragile and breakable depending on the design. Knowing you're going to ship around the world halfway, it's best to store lamps with less glass and more robust designs that are less likely to be damaged in shipping.
Interest in tablecloths has trended steadily and consistently over the last five years, for whatever reason. Such stalwarts of home décor may have experienced a dip in popularity from which they are now recovering.
This is good news for gout shippers breaking into the niche of home decor. Tablecloths are a perfect dropshipping item as they can be conveniently shipped around the world without any real breakage chances. They're also a product that customers will buy multiples of to have a few patterns and color choices on hand.
They're not expensive, driving demand, and they cost very little to produce a driving profit.
Those fall into the category of trendy home decor and are now white-hot. If you've somehow managed to miss the trend of the last couple of years, wall stickers are wall art decals that apply directly to your wall painted surface. We offer the impression of being painted onto the wall, and in a room, we can produce quite a dramatic effect. They can be removed and reapplied several times, the best of all.
Google Trends shows steady activity in this type of product. Although interest may have crested recently, there is still quite a bit of demand, more than enough to satisfy experienced dropshipper. Variety is pivotal. Carrying only a handful of designs will alienate potential buyers.
Which is one thing every house and flat on the planet has? Okay, probably walls and ceilings. Back then … floors too! So what are you putting on a floor to clothe it? No, the reason is not "dirty clothing." Marie Kondo would make you scream.
Floor rugs are the key!
Floor rugs are never going to go off style. They complement each type of flooring material and add softness and visual appeal to any room in which it is placed. It's important to note that as carpet sizes increase significantly, their weight so bear in mind shipping costs when you add floor rugs to your dropshipping stores.
Pillows are something that we take for granted, but they're all over. We are lying on them, putting them on our couches, and sitting down on the floor. In every imaginable style and color, there are pregnancy pillows, neck pillows, reading pillows, throwing pillows, and bean bag chairs. A dropshipping shop that sells nothing but cushions can be put together. A reasonable pillow selection certainly deserves a place in any home decor-focused shop.
Within the home decor environment, candles and candle holders play a very different function than previous entries within our series. These are much more likely to buy as a gift to someone else who was purchased for the buyer. And that can be seen on-trend lines of search. Like clockwork search interest for candle holders begins to spike around early October and continues on a sharp, upward trajectory until early December when most people finish their vacation shopping. At this point, the line starts to trend sharply down again.
This means that candle holders and candles are valuable things to carry if your shop is more focused on gift pieces for the decor.
Melroseintl Home Decor Dropshipping
It can be hard to find a reliable partner in Home Decor Dropshipping. Melrose International is the market leader in Home Decor Dropshipping. Melrose International has been producing trend-setting home decor, giftware, and seasonal products for more than 30 years. We are ready to help you achieve your eCommerce goals. Our Midwestern roots are rooted in a deep desire to offer you exceptional service, high quality products, and expert design at an extraordinary value. Melrose International is proud of being a leader in Home Decor Dropshipping.
Our focus on customer needs has helped us stay ahead of the pack year after year. We offer the most product variety to make dropshipping home decor unique. All Melrose International products are dropshipped from our US warehouse. This means that your product will arrive at its destination faster.
Want to know more about the home decor products that we offer? Download our product catalogue and see the thousands of products we have available for dropshipping partners. All of our products are shipped from our Illinois warehouse.
You can pay monthly. We will need your FedEx/UPS account number to send your orders. You don't need a FedEx account or UPS account. We will ship it for free and add shipping costs to your bill. All orders are shipped from our Illinois warehouse. We will get your product to you quickly.
How can help you integrate with your dropship shop? We'll provide an inventory link, high resolution images and a datafile that contains everything you need. We are here to assist you with all your dropship needs, including sales rankings, tips and tricks.
You will need to place dropship order because Melrose has partnered with you for dropshipping. Email your PO(s) to us at dropship@melroseintl.com and we will enter your PO# with each order and dropship it within 2-3 days.
Sagebrook Home Dropshipping
From a young age our parents instilled in us a love of design, an appreciation for hard work and a passion for your chosen career. Watching their three decades of artful mastery and the successful navigation of their fashion, textiles and manufacturing businesses.
Our parents impressed upon us the keys to growing a successful business, the importance of family and always be loyal to your customers. All of which helped us build our company's core values and the foundation of Sagebrook Home.
Combining our design and creative enthusiasm, with our knowledge and experience within textiles manufacturing, we decided to launch something entirely our own. Establishing Sagebrook Home in March of 2015, with the mission to bring something entirely new into the home decor industry.
Expanding on our mission, while leading with design innovation, we bring with us the belief that each and every customer is part of our Sagebrook Home family. Knowing that for us we cannot succeed without first, learning and listening to each of you.
Articulating these same values to everyone of our sales, corporate office and warehouse staff. Sagebrook Home strives to deliver irresistible and inspired collections, while providing exceptional customer service who is always here to listen.
Sharing that in just five short years we are incredibly grateful for the growth of our family and our hard working teams. Because at Sagebrook Home, we are more than just a team – we are family.
Sagebrook Home was born to bring something new and fresh to the home decor market by developing new products, staying ahead of trends, and above all, being commited to exceptional quality.
Using state-of-the-art technology, we have quickly become a leader in delivery, drop shipping, and fulfillment. agebrook Home's product portfolio has grown quickly and now includes over 10,000 products including wall decor, furniture, lighting, home textiles, and accessories.