Reading Time:
6
minutes
Successful Dropshipping Products In 2022
Dropshipping has been gaining more and more popularity in recent years among new business owners and entrepreneurs. Indeed, it is a great way to set up an online store quickly and start earning with it.
Due to such popularity of dropshipping, there is more competition for individuals who want to enter the industry. That being said, there are still quite a few options when it comes to choosing your dropshipping niche. Hence, here's everything you should know about the most successful dropshipping products in 2022.
Which Dropshipping Niches Are Popular?
While there are certain dropshipping niches that are more popular than others, there is still a very wide range of products that can be ideal for your dropshipping business goals. Essentially, dropshipping largely relies on impulse buying which means you will need to choose products that are trending and that people can afford. An attractive ad will then do the job and persuade your audience to purchase the said product.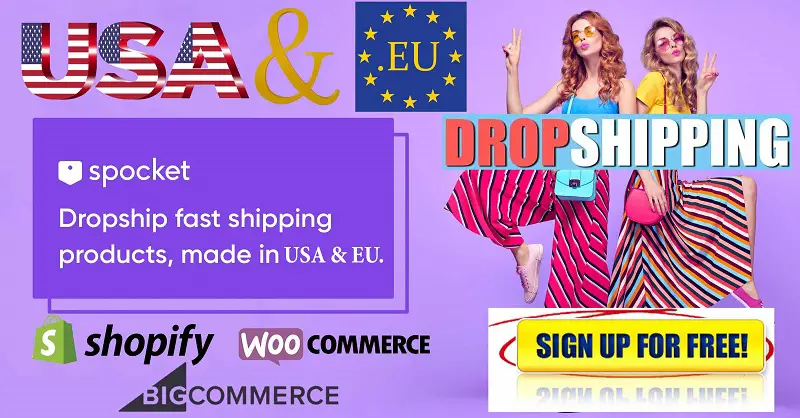 Speaking of specific dropshipping niches that have been popular for several years now, these are the five top ones you can look into:
Home and Workplace Tools
Women's Clothing and Accessories
Car Accessories and Tools
How To Choose Products For Dropshipping?
So, how exactly should you choose successful dropshipping products for your business? Here are some general tips to follow:
Consider your goals, needs, and current resources.
Prioritize products that are low-cost and more affordable to a wider audience.
Don't dismiss costlier products that are still essential or life-improving.
Identify products that are generally difficult to find.
Check bestsellers on big platforms like Amazon, AliExpress, and Etsy.
Utilize Google Trends to check product popularity.
#1 Couple T-Shirts
The first dropshipping niche to consider is clothing. There are quite a few products you can select from this niche such as couple T-shirts. Unisex couple T-shirts are particularly popular because they are perfect as gifts couples can give each other and wear together.
#2 Flannel Shirts
Another popular clothing item for dropshipping are flannel shirts. They are a classic choice for many fashion enthusiasts and casual buyers alike which is why many dropshipping stores offer them in multiple colors, designs, and sizes.
#3 Tracksuits
Tracksuits are also a clothing item that is often chosen by dropshipping entrepreneurs. Big brands like Gucci and Prada are all selling tracksuits, but those who can't afford such luxury brands turn to dropshipping stores to get their own tracksuits.
#4 Loose Jeans
Much like tracksuits, loose jeans became trendy again after their heyday a few decades ago. This is why quite a few dropshipping businesses are offering loose jeans in different designs.
#5 Knitted Dresses
One last clothing item you should consider for your dropshipping business are knitted dresses. Many women like the fact that such dresses are both comfortable and keep them warm during particularly cold winter days. Besides, they are perfect for celebrations.
#6 Drawing Tablets
In addition to clothes, electronics are also quite popular among dropshipping businesses. Items like drawing tablets are often sold by dropshipping online stores, but you can also look into other tech items as well as accessories for them (e.g. smartphone and tablet accessories, covers, cases, holders, and chargers).
#7 Electronic Headphones
Electronic headphones are also a tech item commonly offered by dropshipping stores. Because they are often bought as a gift, you can expect high demand for electronic headphones and earphones during the holiday season.
#8 Wireless Security Cameras
An item you may not have expected to see on this list of successful dropshipping products, wireless security cameras are definitely becoming more popular among dropshipping startup owners. Perhaps the reason for this is that more people nowadays are concerned with their security and privacy and want to protect themselves.
#9 Wall Clocks
Wall clocks are great for dropshipping businesses of two types – those that focus on tech and those that focus on home décor. Just like some other items on this list, wall clocks have a lot of variety among them, so you can offer this product in different versions to sell more items.
#10 Kids Alarm Clocks
While wall clocks are popular, so are kids' alarm clocks. Nina Douglas, a dropshipping expert and writer from the custom writing reviews site Trust My Paper, says, "Kids' products, in general, sell very well, so it's no wonder that many parents buy alarm clocks for their children."
#11 Baby Monitors
As mentioned above, kids' products sell well, but the items that are most commonly offered by dropshipping businesses are baby care products. Baby monitors, for instance, are often bought by parents who want to be more aware of what their infants are doing while not being able to be present in the room with them at all times.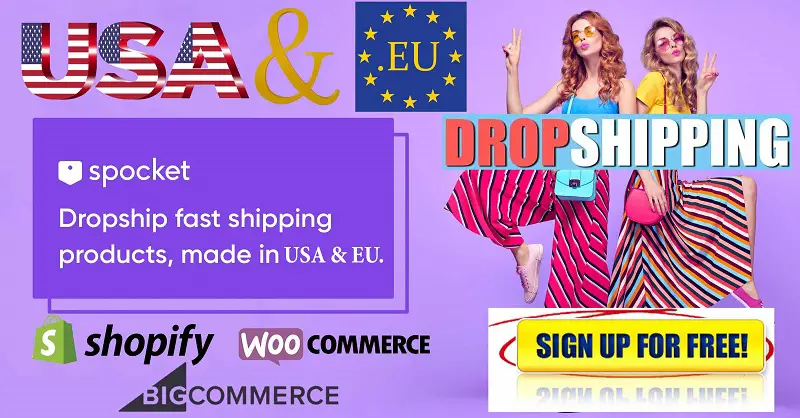 #12 Tamagotchi
Interestingly, it's not just the clothes that have seen a resurgence in popularity – and dropshipping entrepreneurs are taking note of such trends. Younger generations have taken interest in Tamagotchi and are actively purchasing more "retro" items. Besides, these devices are quite cheap which makes them perfect for dropshipping purposes.
#13 Air Purifiers
While low-cost products are ideal for dropshipping, expensive products can still do well on the market. This is especially true for items that are meant to make life more comfortable – for example, air purifiers.
#14 Rice Cookers
Similarly to air purifiers, rice cookers are not considered to be essential household items, but they are still popular among dropshipping customers because of their ability to simplify cooking. Moreover, some lifestyles pretty much require people to have a rice cooker (e.g. someone who tends to regularly cook dishes with rice).
#15 Vacuum Packing Machines
An unconventional item for many people, vacuum packing machines are still an in-demand product that many dropshipping businesses offer. Usually, consumers that buy this product are more conscious about their eating habits and aim to make healthier food choices. Of course, vacuum packing machines become crucial for leading a lifestyle like this.
#16 Cordless Electric Drills
Another item you might want to consider for your dropshipping business are cordless electric drills. They can fit well into different types of dropshipping stores, including those that specialize in tech products or household and garden products or even construction-related products.
#17 USB Cables And Fast Chargers
If you decided to offer different tech accessories in your dropshipping store, you will likely find USB cables and fast chargers appropriate for your selection of products. iPhone USB cables and Type C fast chargers are particularly in-demand, so don't hesitate to add them to your list of considerations.
#18 Digital Micrometers
If you decide to make your dropshipping store dedicated to household and garden items or to construction-related activities, then digital micrometers are a must for you. In case you are unfamiliar with them, digital micrometers are used to quickly measure objects which is why they are commonly used for activities that frequently require measuring.
#19 Hair Growth Oils
As we enter the beauty and personal care niche, it's worth starting with hair growth oils. These are a popular choice for many dropshipping businesses in this niche thanks to the marketing you can do when selling such items. Oils and similar products are related to a specific lifestyle, so it's much easier to promote them successfully. Other similar items include facial sprays, eyeliners, mascara, concealers, and other makeup and skincare items.
#20 Cream Foundations
As mentioned above, makeup products are great for dropshipping purposes. Arthur Ramsey, a dropshipping specialist and writer from the writing services reviews site Supreme Dissertations, explains, "Cream foundations, for example, often become bestsellers. Such foundations are really popular nowadays because they are much smoother on the face."
#21 Scalp Massagers
Another hair care product you might want to consider for your dropshipping business are scalp massagers. Recently, more and more people are buying them because of their low cost and ability to relieve stress. Moreover, scalp massagers can also stimulate hair growth which is a great alternative for those who can't afford expensive treatments for hair loss prevention.
#22 Deep-Tissue Massage Tools
In addition to scalp massagers, you can also consider deep-tissue massage tools for your dropshipping business. What sets this product apart from others is that it is fancier while being relatively affordable. These massage tools are ergonomically designed which makes them more appealing to customers looking for something special.
#23 Baby Carriers
One more baby care item you will want to add to your dropshipping store are baby carriers. Parents are always looking for solutions to make their lives easier while keeping their kids comfortable, so baby carriers are a go-to choice for many families.
#24 Tripods
You will often find that dropshipping online stores that sell tech items don't just offer electronics, but also include additional items relevant to customers interested in tech. This is why tripods as well as camera accessories in general can be often found in such stores.
#25 Pet Leashes
Pet leashes are also a popular choice for many dropshipping business owners. In fact, there are quite a few dropshipping stores that specialize in pet products, including pet clothes, toys, furniture, and more.
#26 Jewelry-Making Tools
Last but not least, if you are looking for something special for your dropshipping store, then you might want to look into jewelry-making tools. These are usually bought as a gift but can also appeal to DIY jewelry enthusiasts.
Final Thoughts
All in all, there are quite a few interesting dropshipping niches you can work with. Within those niches, you will find numerous products for your dropshipping business that customers will be eager to purchase. Use this list to get you started and then perform your own research before you choose products for your dropshipping online store.
Description: As an entrepreneur or business owner, opening your own dropshipping store can be challenging. Choosing your niche is particularly important for the success of your startup, so check this list of successful dropshipping products to help you get started.
Author's Bio:
Max Mitchell is the latest alumnus of our content marketing department. He is very passionate about typing, creating complicated spreadsheets, and consuming an inhuman amount of caffeine. Nevertheless, he is also the creative type of individual who will always find a new perspective on topics of interest.