Reading Time:
7
minutes
The best Shopify help desk ensures that Shopify businesses provide excellent service and assistance to their customers. You may handle issue tickets and client requests more effectively with help desk software, assign duties to team members based on their expertise, and so much more.
Help desk software provides a fantastic opportunity to boost customer happiness, sales and even return customers for your store. Even better, you can combine your Shopify store builder directly with various apps.
A help desk ticket system is the ideal approach to optimize your response time when communicating with consumers. From various applications, you may access a variety of support ticket solutions and integrations with your point of sale and CRM.
All you have to do now is weigh your alternatives and ensure that you're downloading the right technology for your Shopify store. But, first, look at some of the greatest Shopify help desk software options accessible in the Shopify app store.
Gorgias
Gorgias is a renowned help desk technology company that aims to improve customer support on a large scale. The system already serves several well-known brands, including Steve Madden and RadioShack, ensuring that teams can respond to consumer inquiries and provide excellent experiences in the shortest amount of time feasible.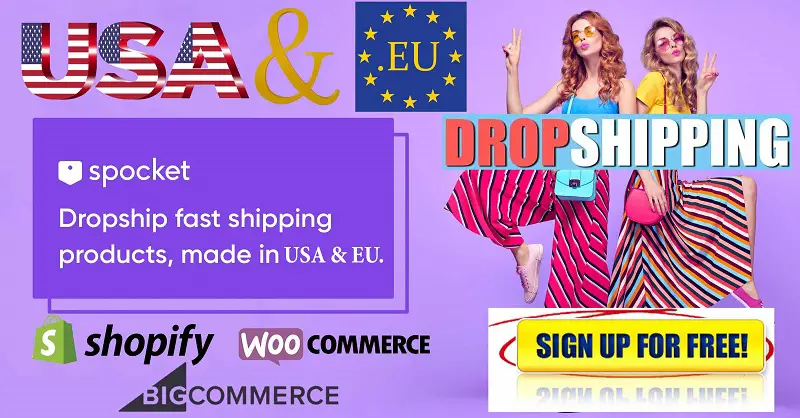 Gorgias allows teams to consolidate all support requests in one place, making it easier to keep track of what needs to be addressed. To increase your chances of team organization, you can change the sequence of tasks and additional explanations. You'll also have access to a system for aligning and connecting numerous shops, allowing you to work more efficiently across your entire company.
The Shopify integration is ideal for Shopify store owners. It includes all of the capabilities to run a successful business, such as rule-based automation based on consumer intent and a simple backend with no learning curve.
Pricing
Customers of Gorgias can choose from a variety of plans, starting with a basic plan for $50 per month that includes 350 monthly tickets. For every 100 more tickets, you'll have to pay an additional $25 on this plan. After then, you'll have to deal with:
Pro plan: $250 per month includes support for 2,000 monthly tickets and an additional $25 for every 100 tickets.
Advanced plan: $625 per month for 5,000 monthly tickets, plus $14 for every additional 100 tickets.
Enterprise: The bespoke plan enables you to create the service you require with the help of the Gorgias team.
Pros:
Fantastic issue tracking across several channels
Organize tickets in a great backend environment.
Appropriate for automation to improve customer service
Technology that is simple to operate and has a short learning curve
Shopify is directly integrated.
Unified ticket handling
Cons:
It can quickly become prohibitively pricey.
For smaller brands, it may be a touch too broad.
Who is it most suitable for?
Gorgias has you covered if you're running a store across several web platforms and need to keep your team on the same page for customer service. In addition, all of your shop sceneries may be aligned in one easy-to-use location thanks to the technology.
The fresh desk is another well-known and popular application for help desk functionality. It manages to be both comprehensive and simple to use simultaneously. In addition, Freshdesk can help you get your business up and running quickly by providing outstanding customer service.
Freshdesk, which is similar to Zendesk, has everything you'd expect from a modern customer service product, including automations, built-in gamification mechanics to boost employee engagement, and a wide range of multichannel features. In no time, you'll be able to link your agents and serve your clients on nearly every channel.
Thanks to a wide range of customization tools, it's also surprisingly easy for corporate users to access things like portable enhancements, custom ticket forms, and custom apps and URLs. With this tool, you may design unique agent roles, ticket templates, and even your chatbot.
Pricing 
Freshdesk pricing starts with a free email and social ticketing system, making it ideal for small firms with limited funds, to begin with. After that, you'll have to upgrade to a paid subscription like Growth, which costs £12 per month per agent, or Pro, which costs £35 per month per agent. Enterprise assistance is also available for £60 a month per agent.
The more money you spend on Zendesk technology, the more features you get.
The Pro package, for example, can accommodate up to 5,000 collaborators and a variety of APIs, while the Enterprise package includes your dedicated email bot.
Pros:
Customer service routing is excellent and sensible.
Support for several channels via omnichannel
APIs and integrations are fantastic.
Backend environment that is simple to utilize
You'll get access to a variety of AI and bot tools.
Cons:
Due to the large range of features.
For larger brands, it might not be scalable enough.
Who is it most suitable for?
Freshdesk is a terrific alternative if you seek the perfect balance of simplicity and cost. With various features to help you enhance customer service, this help desk solution is both easy to use and convenient.
HubSpot is more than just a help desk; it's a full-fledged customer experience and leads nurturing platform. HubSpot's comprehensive feature set is divided into several "hubs" dedicated to a specific function. For example, HubSpot Service Hub is the solution in charge of ticket management and customer service.
In many aspects, HubSpot Service Desk and Zendesk are similar in terms of user assistance. However, choose the less expensive version of the service. You will only be able to ask questions on community forums for help and receive no dedicated assistance.
A shared inbox, team email, live chat capability, ticket pipelines, simple ticket automations, and basic bots are just a few of the features available in the service platform. In addition, various analytics systems, such as email monitoring and notifications and rep productivity reports, are also in place.
Pricing
If you pay on an annual basis, HubSpot's Service Hub costs roughly $45 per month. However, when you upgrade to the "Professional" package, which costs $360 per month, this can skyrocket. Finally, the Enterprise subscription, which costs $1,200 per month and includes a wide range of customization and optimization options, is the most expensive.
Live chat, ticketing, team email, shared inbox, and closed report monitoring are just a few of the free tools available with HubSpot Service Hub.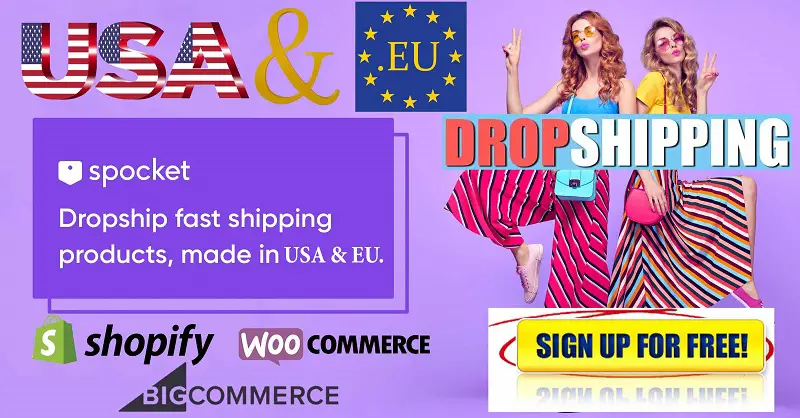 Pros:
A large number of advanced tools are available.
Integrations with several well-known services
Various options for data collection
Access to a wide range of sales and marketing tools
Several free features
Cons:
It can quickly become prohibitively pricey.
There's a bit of a learning curve here.
Who is it most suitable for?
HubSpot has you covered if you're searching for a cutting-edge customer care solution that can scale to meet the needs of even the largest company. In addition, this service hub environment is especially enticing to businesses that wish to use HubSpot's other cutting-edge sales and marketing solutions.
HelpDesk bills itself as a straightforward ticketing solution for growing and changing teams. Companies may easily manage a variety of consumer messaging in a single, unified environment with this useful technology. There's even a fourteen-day free trial to try out the features. In addition, helpDesk includes a single ticketing system to keep all of your messages in one location.
You can construct custom ticket lists and combine tickets based on particular filters. There are also several tags available to assist you in identifying which tickets are the most important. You'll also be able to create private comments in message threads for teams that may require more assistance with tricky customer support tactics.
The HelpDesk ecosystem comes with a set of automations for improving customer service. In addition, helpDesk is jam-packed with intelligent service capabilities, from scripted responses to new ticket notifications and automated assignments.
Pricing
HelpDesk is relatively affordable, with the beginning package for simple ticket management starting at roughly $4 per month if you pay annually. Then, for $19 per month, you can have a "Team" ticketing system or an Enterprise option if you need specific capabilities.
The HelpDesk solution also comes with a 14-day free trial, allowing you to evaluate the technology's functionality without investing any money.
Pros:
A wide range of inbox management options is available.
There are numerous automation options available for streamlined processes.
A free trial is available to evaluate functionality.
Notifications and tags
Suitable for teams who are expanding
Cons:
For larger firms, it may be a little simple.
Customer service is limited.
Who is it most suitable for?
Suppose you want a quick and easy solution to keep track of customer support interactions across many platforms in one place. You can get started right away because it's easy to integrate with various technologies, including Shopify.
Zendesk is a cutting-edge solution for all types of ecommerce businesses. It is easily one of the most well-known help desk software alternatives today. To assist you power your customer care strategy, the technology integrates effortlessly with Shopify. Zendesk already supports over 300,000 Shopify merchants, resulting in 170,000 monthly conversions and over $20 billion in sales.
A comprehensive support and sales suite, talk, chat, sell capabilities, and collaboration functionality to keep your hybrid sales teams connected are part of the Zendesk ecosystem.
You can reach out to your consumers through whichever channel they prefer, known as omnichannel assistance. In addition, high-level reporting, metrics, and data analysis tools are also available. Zendesk is one of the most comprehensive customer care and support platforms available today with all of these capabilities.
Pricing
When choosing a Zendesk pricing package, you'll have the option of selecting either the sales or service side of the application. Of course, for help desk functionality, you'll need "service." Pricing for a range of team tools, including email, audio, live chat, and SMS assistance, and an industry-leading ticket system, starts at roughly £39 per month under the plans for every one section.
Suite Growth, which costs at least £65 per month per agent, or Suite Professional, which costs £79 per month per agent, is required if you want access to numerous help center solutions and sophisticated automations.
The "Enterprise Plans" area provides access to extensive price packages tailored to the Enterprise market. Prices range from roughly £120 per month per agent to £175 per month per agent, depending on the features you require.
Pros:
Comprehensive all-in-one relationship and service management
A wide range of sales and support tools are available.
Suitable for larger groups and businesses
A wide range of pricing options is available.
Features such as automation and workflow
Cons:
For larger packages, it might be quite costly.
Tools for sales and servicing are kept separate.
Who is it most suitable for?
Zendesk has you covered if you're searching for a robust enterprise application that can handle all types of modern teams. The technology is among the best on the market, and it's ideal for expanding businesses that prioritize customer service.
Choosing a Help Desk Software for Shopify
A Shopify ecommerce help desk is a great method to ensure that your customer service team can assist clients frequently. With the proper Shopify app, you can provide more than just FAQ or social media messenger support for your online store. In addition, you can use help desk apps to align your support personnel and gain deeper insights into client data.
Many of the help desk methods listed above can be combined with CRM data so that your customer service team can utilize customized strategies to guide customers through the checkout process.
Help desk apps will assist you in obtaining everything from order details to customer data in real-time if you're trying to manage a successful ecommerce shop. This means that you can provide your clients with the assistance they require across various communication methods. You can even employ help desk technology to create your customer assistance app and expand on self-service features like knowledge base articles.
We've just discussed a few possibilities here, but more tools for pop-up and point-of-sale assistance exist, such as UVdesk, Amaze, and a slew of others, so do your study.