Reading Time:
10
minutes
Prebuilt Shopify shops are becoming increasingly popular in the age of globalization and internet. You can quickly set up an eCommerce store with Shopify and begin selling products worldwide.
There are so many prebuilt Shopify stores available. How do you choose the right one? Let's take a look at the top Shopify stores available for purchase in 2022, and offer some advice on how to choose the right one for you.
Why Shopify?
There are many options when it comes to creating an online store. But not all eCommerce platform are the same.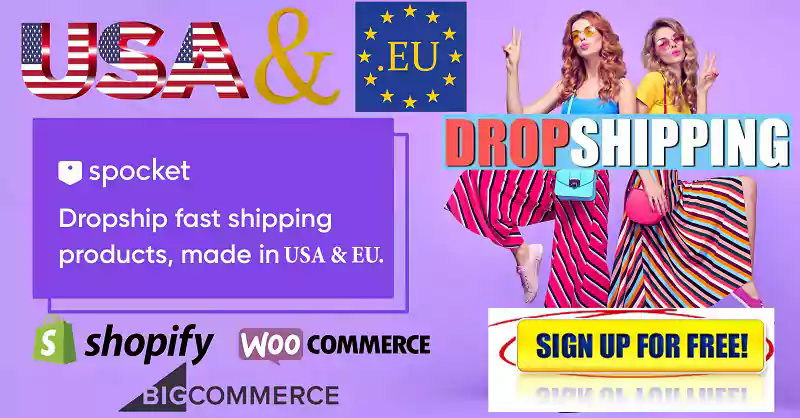 Shopify is the king of eCommerce. Shopify is the most well-known platform for selling online products, and it's easy to see why.
It has a simple interface and reliable hosting. It helps businesses reach a worldwide audience.
Shopify allows businesses to sell their products anywhere. There are no geographic limitations. It is a great platform for businesses who want to grow their customer base and expand their reach.
Shopify also offers many plugins and integrations that allow businesses to tailor their store to their needs.
If you are thinking of starting an eCommerce business, or are unhappy with the current eCommerce platform, you should purchase a Shopify store.
Shopify prebuilt stores are the future for eCommerce
It is expected that 95% of all eCommerce transactions by 2040 will be done online. In 2021, more than 2.14 billion people used online services to purchase products and services around the world. eCommerce Statistics
Online presence is essential if you want your business to be competitive. Pre-built Shopify shops are the best way to achieve this.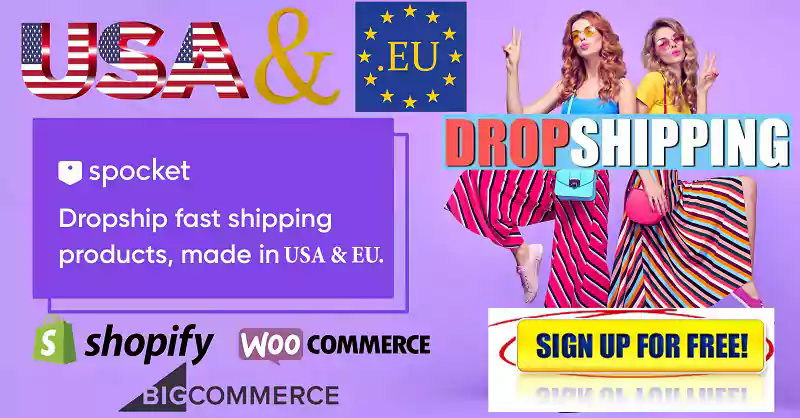 Premade Shopify Stores offer many benefits, including:
It is possible to start selling right away.

You don't have to worry about inventory or shipping.

You have access to a worldwide market of shoppers.

Very low startup costs.

Shopify is easy to set up without any prior experience.
Pre-built Shopify stores are a popular choice because of their many benefits.
Prebuilt Shopify Stores for Sale [Free]
There are many Shopify store templates available for purchase, but only one website offers a fully-branded Shopify dropshipping shop with top-selling products for FREE.
Yes, that's right.
How is that possible? This website is called Dropship Launchpad. Its mission is to assist people in starting successful eCommerce businesses without any upfront investment.
All you have to do to get started is create an account and select a niche for your Shopify store. That's it.
Dropship Launchpad's experts can help you build your Shopify store.
Dropship Launchpad offers a variety of Shopify store types.
Dropship Launchpad provides a variety of pre-built Shopify stores including:
General Turnkey Shopify Store

Pet Products Shopify pre made Store

Shopify Store for Men's Fashion Turnkey

Outdoors Turnkey Online Store

Online store for hair & extensions

Turnkey eCommerce site for Electronics & Gadgets

Turnkey eCommerce site for Baby Store

Turnkey eCommerce store for fitness products

Shop for activewear online

Shop for jewelry online

Beauty and Skincare Shopify Dropshipping Store

Dropshipping store for Spiritual & Metaphysical Shopify

Shopify site for Fashion & Electronics premade

Premade Home Decor & Furniture Shopify site

Bathroom Vanities Shopify Turnkey Website

Winter Fashion Shopify Turnkey Website

Turnkey Website Clothing Shopify

Ready-made kitchen tools for sale

Sportswear established online business for sale

Beauty & Health is an established internet business that can be sold
They all offer a complete online store, with winning products, lifetime support [No monthly charges], pre-designed and many other features. Each one is fully-featured and offers a complete solution for entrepreneurs.
Dropship Launchpad is free to sign up today. This will allow you to sell your eCommerce business without making any upfront investments. You can sign up for Dropship Launchpad completely free and get started selling immediately.
Dropship Launchpad Shopify Stores are unique because of their features.
Dropship Launchpad's Shopify store templates are created by professional eCommerce experts.

 

These experts have extensive experience in optimizing Shopify stores and building them.

Shopify stores are designed to maximize conversion optimization so that customers can convert from visitors to customers.

A team of experts has also carefully chosen all products.

 

The experts only select products that are likely sell well and will be profitable to you.

Access to trusted suppliers will allow you to ship high-quality products internationally at the most competitive prices to your customers.

 

You can rest assured that your sales will generate good profits margins.

Dropship Launchpad also offers lifetime support.

 

Dropship Launchpad offers free lifetime support.
How to choose the best Shopify store that suits your needs
These are the factors to consider before you choose a Shopify Shopify store pre-built.
Think about the niche that you would like to be. Dropship Launchpad has many Shopify stores to choose from, so that you can find the one that suits your needs and expertise.
Consider what products you are looking to sell. Either a store that sells a particular product type or a general store selling a broad range of products, is your choice.
Finally, consider what features are most important to you. Dropship Launchpad has a variety of features that will help you find the perfect Shopify store.
Here are some additional tips to help you start and run a Shopify store.
These are some additional tips to help get you started.
Make sure you set up your store properly.

 

This includes setting up payment processing and choosing the correct domain name.

To give potential customers a better understanding of your brand, add engaging content and high-quality photos of your products.

Make sure you market your dropshipping store effectively.

 

This can be done by using social networking, Email Marketing and search engine optimization
FAQs regarding prebuilt Shopify stores
Q. How can I buy a Shopify store pre-built without spending money?
Answer to Dropship Launchpad offers Shopify shops completely free. Register for an account to create a niche and choose a store category.
You don't have to worry about stock as all DLP stores come preloaded with trendy products. Your focus should be on marketing your store and increasing sales.
You can get started by pressing Create my Dropshipping Shop Now! No membership is required.
Q. Do I get Shopify forever free?
Answer: No, Shopify is not free forever.
You can try it for 14 days free. Your store will have Shopify branding, which is a message that says "Powered by Shopify" in the footer. You can only use products. Shopify offers more advanced features if you upgrade to a paid subscription.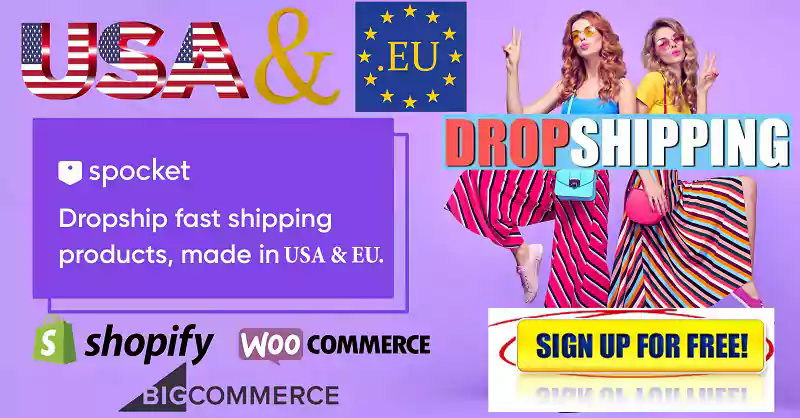 Q. Do I need to have money in order to open a Shopify Store?
Answer toNo. You don't have to spend any money to open Shopify stores. The free trial is available for 14 days. Shopify will charge $29 per month for a paid plan if you wish to sell products after the 14-day trial.
Q. How can I earn $1000 on Shopify
Answer : While there is no one-size fits all answer, there are some things you can do to increase the chances of earning $1000 per day through Shopify.
First, ensure that you offer a high-quality product/service and that your pricing is competitive.

Second, make sure your Shopify dropshipping store is optimized for search engine rankings so potential customers can find you easily.

To drive traffic to your website, you must create high-converting advertising and marketing campaigns.

Fourth, ensure excellent customer service to make your customers feel valued and more likely return.
Shopify Dropshipping Business can make you $1000 with a little bit of effort and diligence.
Q. Should I purchase an eCommerce business?
Answer: Thinking of purchasing an eCommerce business? Although it's a major decision, it can be a great way for you to get started in online entrepreneurship.
There are two types of eCommerce businesses: primarily brick and mortar businesses with an online presence, and exclusive online businesses.
Every type of eCommerce business comes with its own set of risks and rewards. Before you decide to start, be sure to consider these factors.
The first thing to do when considering buying an eCommerce company is to evaluate your financial situation and risk tolerance. An existing business purchase will always be risky. It's important to assess your ability to take on debt and weather potential losses. Even the most successful eCommerce companies can experience down times. It's essential to have cash reserves in case you need them.
After you have decided to buy an eCommerce business, you can start looking for businesses for sale. Find businesses that fit your interests and niche.
Dropship launchpad will take care of all your worries! A fully automated Shopify store can be created without having to spend any money.
Q. What is turn-key Shopify store?
Answer: Turn-key Shopify stores are ready-to-go Shopify stores that have been set up by an expert and configured. Select your domain name to start selling.
Turnkey dropship sites are great for people who don't have time or the design skills to build a professional-looking website from scratch. This is a great option for people who want to quickly start selling and don't waste their time on trial and error.
Turnkey dropship websites are fully functional and include all design elements required to begin selling online.
Q. Why are pre-built Shopify stores a great investment?
Answer: Shopify prebuilt stores are a great investment because of many reasons.
They offer businesses the opportunity to quickly get up and running.

Pre-made online stores offer all the features and integrations businesses need to be successful.

Finally, Shopify pre-built store businesses are easily accessible to a global audience.

Pre-built Shopify stores are a great way to get your online business started.
eCommerce is the fastest-growing industry on the planet.
Consumers have grown more dependent on ecommerce because of the recent pandemic.
This is the best time to begin making profits with your pre-made Shopify dropshipping website.
Your New, Beautiful Online Store
Dropshippers in the six- and seven-figure range have created hundreds of online shops. We have developed a strong understanding of Shopify store creation.
Stand out from your competitors
You can skip the learning curve and sell immediately with your online store.
All Orders Fulfilled in One Click
You simply need to click on "Order Product" when you receive an order from your store. Then, pay your wholesale price and they'll ship the product directly to your customer.
Connect with Reliable Suppliers
We have established relationships with trusted suppliers around the world. We ship your products from US warehouses, and deliver them by USPS within 14 business days.
Shopify eCommerce Store Marketplace: Best Premade Shopify
We are the top seller of Shopify pre-built stores with the goal of helping you build and upgrade your online business.
Why choose Ecomency?
Our team includes Shopify experts, SEO experts, marketing experts, and a Complete Business Solution. We aim to make your e-commerce website attract twice as much attention as bricks-and mortar.
Problem Solvers
We can help you personalize your store by arranging for a fitting shop. You can now have your store customized in the way you envisioned. Blogs and videos tutorials are available to answer all your questions.
Regular updates & bug fixes
We are committed to providing you the best shopify stores. Every store is updated with extreme care. We aim to improve your customer experience with our marketplace by removing any outdated features.
Prebuilt eCommerce store features
Our experts in web development, SEO, graphic design, social media marketing and Google Ads finalize custom-designed stores. Every solution for your online business is ours.
Shopify Store Developer
Shopify Experts create successful businesses, dropshipping websites, top-notch Shopify stores, and brands. We are a abode for premium Shopify Stores that have been pre-built and free of charge. Our Shopify Experts have years of experience and highly skilled design creativity. This will make it easy for your customers to purchase and enjoy a smooth checkout.
Shopify Store Performance
Shopify stores are built by our team of web developers. We understand the importance of customer service and will do everything to make your shopping experience a success. We create stores like creators, and we preview the store as customers.
Shopify Store Graphics
Shopify Experts can provide a graphic designer to create your business' logos, posters, brochures and vectors. A fully designed store will be more than just an aesthetic. It will also serve as a communication tool between your business, your target audience and you.
Shopify Store Mobile Optimization
Shopify's marketplace offers Shopify stores that are responsive for all devices. This is a result of the ever-changing, and hugely important, desire to appeal to mobile users. No matter if your audience is mobile, tablet, or desktop users, you can still create an appealing store.
Shopify Store SEO
Search Engine Optimization (SEO), is a key way to increase sales for your online store. SEO is essential to reach more customers who are searching for similar products or services to yours through your online store. We strive to make our Shopify stores SEO-optimized.
Content Management
Shopify stores on our marketplace have an 'About Us.' This allows you to market your products and services to your target audience. Optimized content is written to promote your store via unpaid sub-results known as Search Engine Optimization. This is a tool for marketing your online presence.
Our customers can choose from pre-made Shopify or custom-designed extensive Shopify stores. Shopify Stores can be fully SEO optimized and are responsive to any device. We do Shopify Store Marketing Via Shopify Social Media Marketing, Shopify Google Ads, Shopify SEO Services.
These are the features of our Premade Dropshipping Shops.
MyShopifyStores.com offers Premade Shopify Stores. You can view the store before you pay. Premade Shopify Stores are more than just a great way to save money. Let's take a look at these benefits:
Are You Ready to Sell?
Apps installed
Domain setup
After Sale Support
Social Media Integration
Custom Graphics
What is a Premade Shopify Shop?
Premade Shopify stores are fully-featured shops that have been pre-built Shopify Stores and can be easily updated according to customers' needs. Pre-built Shopify Stores are designed to save time for both developers and customers. Because most of the work has been done, these are significantly cheaper than custom Shopify stores.
Prebuilt Shopify stores are a popular choice for drop shippers from the USA, UK and Canada. It is flexible and scalable, with hundreds of amazing built-in features. It also includes useful apps. The store owner can sell multiple products through his/her website and on numerous social media channels and marketplaces.
Premade Shopify Stores:
Already, we have created Shopify stores. Each store has a copy. We upload the store copy to customers' websites and personalize the logo, products, or texts to meet their needs.
Our Shopify developers are experts. The team will design and build a Shopify store that is responsive and appealing for you. To grow our customers' businesses, we will hunt for the best-selling products and run campaigns on Facebook and Instagram.
Shopify has 100's of stores available for purchase – Have you found the right match?
Do you want to open a Shopify store and make money the easiest way possible? There are hundreds of Shopify Stores for Sale. We guarantee that you will find the right match from our large selection of Shopify Stores.
Our team is talented, creative, and skilled. They will design Shopify stores according to the needs and requirements of our customers. -We offer a large selection of Shopify shops for every industry and niche. Our team is available to help you grow your business smartly and increase your customer base in the most cost-effective and economical way. We can help you find Shopify stores that meet your exact needs.
Shopify stores that are well-designed and have attractive product pages convey the product's value easily. Shopify stores for sale professionally designed to show potential customers how a product looks, why you should buy it, and why it is different than other products. Your Shopify store will attract more customers and add value by having a beautiful theme and design and beautifully arranged products.
Shopify has hundreds of stores for sale. You don't want to miss the chance to purchase the best Shopify store, which is professionally designed and affordable. We ensure that you get the best quality at a reasonable price. We understand the importance of digital marketing and have created all Shopify stores according to the latest trends in digital marketing. You won't regret it if you trust our expertise. Shopify will make a big difference in the sales of your products.
Premade DropShipping Stores
Drop shipping is a venture that requires more effort, time and money than you can do on your own. Premade drop shipping stores offer many benefits. They will help you save time, energy, and effort. It is likely that you are new to the business world. This means that you will need to do extensive research on both general topics and niches. It will be difficult to find the time to do other things. Everyone makes mistakes, but it is possible to fix them.
Premade drop shipping stores, on the other hand are predesigned with well-placed features and products. You will need to manage everything yourself when you create your drop shipping store. This includes theme, design, SEO-friendly and mobile friendly. All products must be correctly placed. There are many things you can do, but the quality will never deteriorate. Premade drop shipping shops are available for purchase at a low price. The setup is easy and the stores are beautifully designed.
All premade drop shipping shops are fully equipped with the appropriate theme and design. Shopify premade stores are SEO-friendly, user-friendly, fully responsive, optimized, and have attractive designs. We guarantee that your Ecommerce website will be fully functional. After purchasing a premade dropshipping store, you don't have to make any extra settings. You can immediately get started. You can simply buy our pre-made drop shipping store, and you're good to go.