Reading Time:
8
minutes
Wix makes it easy to manage your own store. Wix's store building tool makes it easy to create the store you desire. It also offers a variety of great features, such as AI and professional templates.
Wix is a great tool for creating amazing websites. However, you need to still find the products that you want to sell, store them somewhere and ensure you can ship them to your customers quickly. Dropshipping with Wix could be a great way to achieve the best results, without spending a lot.
You can search for suppliers to add to your Wix store and work with them in order to ship your products. Today we will be discussing the top Wix dropshipping options.
Wix recently bought Modalyst. This acquisition gives Modalyst a prominent place in the dropshipping market. Wix will be able to expand its position as an ecommerce platform leader and contribute to the success of different types of companies through Wix dropshipping.
Modalyst is a tool that allows business owners to connect seamlessly to their dropshipping supplier once they have built their Wix site. Modalyst offers a wide range of manufacturers, wholesalers and suppliers to choose from. It's the top choice for Wix users.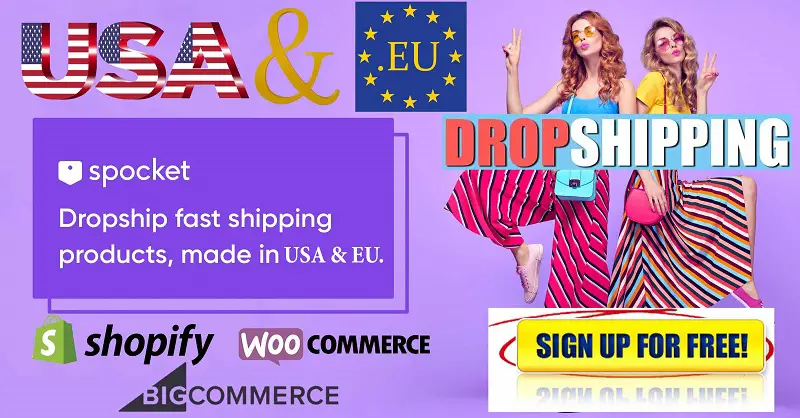 Dropshipping: What does it mean?
Dropshipping can be a powerful tool to manage an online store. It reduces the time and effort required for fulfillment, warehousing, product creation, and fulfillment. Dropshipping is a great way to reduce the cost of managing your online store.
Dropshipping services can create the products you want to market for you. All you have to do is post them on your website and wait for a customer to make a purchase. You will notify your supplier when a customer purchases one of your products from your website. They'll take care of all the rest.
Dropshipping suppliers will pick, pack, and ship your item to you as soon as possible. Your choice of supplier will impact the products that you are able to access and how fast they reach you.
Dropshipping suppliers lower the cost of stocking and shipping your goods, as well manufacturing costs. You can now focus on building your online shop, marketing your products and then sending your products off to your customers.
These are the top Wix dropshipping applications you should consider.
Printful is one of the most popular dropshipping platforms on the market. It allows you to showcase and create your designs in an innovative way. Printful allows you to create amazing custom products, including shirts and shirts as well as art prints and towels.
Printful has a large selection of products that can help you build your brand. It is one of the most well-known print on demand companies. You can create a brand image and establish a relationship with your customers through Printful. Printful is simple to use and includes mock-up generators that allow you to see your designs in action.
Pricing
Printful is great for beginners as there are no monthly fees. Each sale earns the company a small commission. After you purchase the product and customize it, you will make money from the difference between the cost of the product and the price that you sell it.
Pros
There are no monthly fees to worry about
Simple functionality and performance
No minimum order requirements
Integration with top platforms
Showcase your brand by creating and branding it
You can rest assured knowing that your items will be replaced if they are damaged.
Cons
This product is specifically designed for creative businesses
Can get expensive for some products
Modalyst
Modalyst is now owned by Wix, so it makes sense that it is the top dropshipping tool available to Wix users. Modalyst is seamlessly integrated into Wix, so it's easy to integrate the service within your Wix environment in just a few clicks.
You're looking for an easy and quick way to grow your business. The service is easy to integrate into your Wix environment. It can be used to connect with suppliers around the globe and to select from a variety of products to support you brand.
Modalyst has a lot of popularity among companies due to its ease-of-use. It has a simple interface that doesn't require any prior knowledge of dropshipping. It's easy to search for suppliers and find products that are suitable for your store. The mobile app allows you to track your progress and even allow you to save it for later.
Pricing
Modalyst offers a free service if you are happy to sell less than 25 products. You will need to pay $35 per product to increase your sales. You will pay more for more products, plus a 5% transaction charge.
Pros
Integrates with Shopify, Wix, and BigCommerce
Automated product tracking
White label dropshipping support
There are many product options
There are many options to maximize your profit margins
Cons
Cheaper plans are quite limited
Transaction fees of 5%
Spocket, a Wix dropshipping app that is flexible and easy to use, is ideal for you. Spocket is easy to integrate with Wix businesses. It is easy to build a store, find suppliers in Europe quickly, and much more. Spocket doesn't source products too far from anywhere.
You can deliver products faster to your customers because there are warehouses close by. This means that they will get better customer service. The service is free to use, and you have access to useful tools such as inventory tracking and shipping tracking so that your customers can know where their products are.
Pricing
Spocket can be used for free by beginners. You can also upgrade to a paid platform option, which includes unique products and email support, at $24 per monthly. For $49 per monthly, you can access "Pro" with more products and brand invoicing. Empire is $99 per month and allows for up to 10,000 unique products.
Pros
Support for automatic inventory tracking
Automated order fulfillment and pricing
One-click product importing
Tracking orders in real-time
Shipping tracking software that is powerful
Cons
Limitations on product
There is no custom duty or tax
Salehoo
Salehoo was launched in 2005. It is an excellent dropshipping tool for Wix users and other top website builders. Salehoo's greatest advantage is its high-quality products. Salehoo is one of the top dropshipping companies in the world thanks to its large selection of trusted brand products like Lego, Sony, and Disney.
Salehoo offers exceptional customer service which is not always possible with print-on-demand companies. It's easy to access the best products available without worrying about what happens if something goes wrong.
Pricing
Salehoo is not for everyone. There's an initial fee that you have to pay. To join the community, you will need to pay $67. However, after that, there won't be any hidden fees. Other than the cost of your products, there is an additional expense that you should consider. This fee may be charged by some suppliers. You can even get a 60-day guarantee of your money back.
Pros
Outstanding customer service
For your peace of mind, fully vetted suppliers
Access to brands such as Lego, Disney, or Sony
All suppliers are thoroughly vetted
Support and training included in the service
Market research done well
Cons
Expensive marketplace environment
It can be hard to find a large selection of products
AliExpress/ Alibaba
The company also owns AliExpress as well as Alibaba. Alibaba is the B2B website that allows businesses to buy wholesale from manufacturers and suppliers around Asia. Alibaba's huge product selection makes it an ideal platform for finding products, especially if you own a store.
AliExpress provides a B2C marketplace for consumers looking for a wide range of products at a reasonable price. AliExpress may allow you to purchase small quantities of products before you go wholesale.
Alibaba and AliExpress are two of the most well-known supplier platforms worldwide. They both offer a large online directory and easy access to suppliers from all over the globe. A system that lets you assess the trustworthiness and reliability of suppliers by rating them, reviewing them, and assessing their transaction levels is a bonus. These features include:
Suppliers of trade assurance who adhere to strict quality standards
Suppliers of assessed and gold who have been authenticated
Secure payment service that holds your money in escrow until you confirm
Global access to suppliers
It is quick and easy to locate and evaluate supplier options
Simple platform design
There are many payment options available
Although AliExpress and Alibaba are very popular, there are downsides. You will be purchasing products from Asia through these services, so delivery times may not always be great. You should also remember that not all suppliers speak English. This can create a language barrier for you if you have difficulties with a transaction.
Pros
Access to tons of amazing products in a matter of seconds
There are many suppliers that have been evaluated.
Simple design for the platform
There are many payment options
Global presence for convenience
Cons
Shipping is usually slow
Quality assurance is not the best
365 Dropship Wix
Ecommerce entrepreneurs looking for a way to start a dropshipping business can also use 365 Dropship. Wix.com users will find 365 Dropship a great option. It offers many dropshipping products in a variety of categories. As with many dropshipping solutions you can concentrate on building your online store while 365 Dropship takes care of fulfillment.
365 Dropship lets you partner with the most experienced dropshipping team with over 70 suppliers, hundreds of thousands products and more than 150 countries to ship to. You can choose from direct shipping or unique international suppliers. The user interface is very advanced. 365 Dropship makes managing your entire store easy and quick.
Pricing
Another advantage to 365 Dropship? There are three pricing plans available. The plan you choose will depend on the features that you are most interested in. There is no minimum order for any plan, and you can try the service free of charge for 7 days before you commit to anything.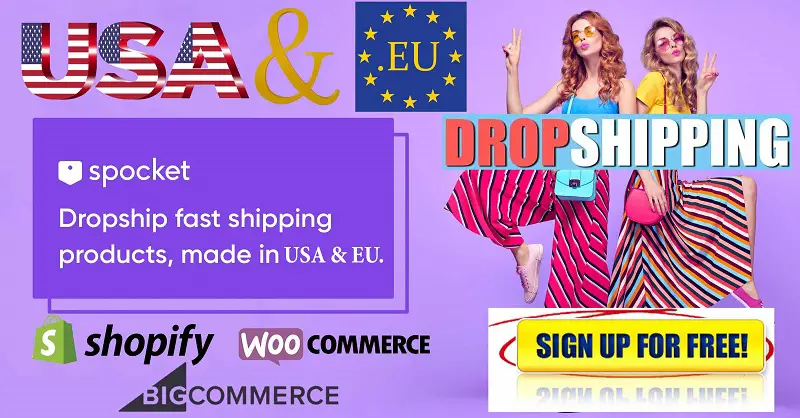 Pros
7-day trial free for all beginners
Subscriptions are free with no monthly payments
It's great for making a decent profit with the Wix ecommerce platform
Simple to use backend with lots of dropshippers
Exclusive connections to different suppliers
Cons
There are some limitations to product options
It takes some time to set up your dropshipping store
Syncee
Syncee offers a powerful B2B platform that allows dropshippers to connect with suppliers, retailers and dropshippers. Syncee is a dropshipping platform that offers a simple storefront and convenient functionality. Syncee makes it easy to shop for high-quality products online. Syncee also has dropshipping options for the UK and Europe.
Syncee's simplicity is a great advantage. If you sell less than 25 products, there is no need to subscribe. You can also use the location filter to find suppliers and an automated ordering feature to make your business run more efficiently. Wix is also supported by Syncee's app. It can be found in the Wix app marketplace under business tools.
Pricing
Syncee allows users to instantly get started and sell products without paying any fees. Only 25 products will be required to sell on your Wix website. There are several pricing options available, including Pro for $79 per monthly, Basic for $29, and Business at $129 per per month.
Pros
There are many pricing options, including a free version
Chat with suppliers on the spot
Use the location filter to find suppliers
Automated ordering
Wix App Dedicated
Cons
It can be more complicated than other business tools
Wix Dropshipping: The Pros and Con's
Wix can be used to dropship. Dropshipping apps come in a variety of formats. They offer a great user experience, simple checkout, and integration with other tools like email marketing services.
But before you rush to buy your dropshipping solution, make sure you understand the pros and cons of this method.
Dropshipping can be a great way to quickly upgrade your business. Dropshipping is a great way to reduce the stress of ordering inventory and shipping products to customers. You will need your Wix account and a payment option (like PayPal) to let your dropshipping supplier handle all the work.
Dropshipping can be a great option if you are looking for an easy and affordable way to sell online. Dropshipping allows you to calculate your profit margins and choose from many suppliers. Dropshipping suppliers can be a great option if you aren't sure what product you want to sell. Dropshipping is not for everyone.
Dropshipping suppliers are able to provide excellent customer service and keep customers satisfied. Your Wix website must be built and maintained by you. You will need to contact suppliers if something goes wrong. It can be difficult to build a brand because everyone has access to the same tshirts and other products. Your markup options may be limited when you compete with other companies.
Pros
Online selling is easy with drag-and-drop
Compatible with SEO and other social media marketing strategies
There is no need to store or buy inventory
You can easily modify and update your product offerings
Start-up costs are low
Cons
Drop shippers may not offer the highest quality.
Supply issues must be addressed immediately
Final Thoughts
Dropshipping is still appealing to you after you've considered all of the pros and cons. Especially with Wix, there are plenty of suppliers available. For the best results, check out the app store and search for companies that have a direct connection with Wix.