Reading Time:
6
minutes
Are you looking to create a loyalty program for your store? Are you searching for the best Shopify loyalty programs for your store?
You are in the right place!
Many online eCommerce stores offer loyalty programs.
It is the same everywhere: you offer loyalty points, cashbacks and other rewards to customers. You hope that they return to redeem their points and buy more.
A successful eCommerce loyalty program does not reward points. It focuses on improving the customer shopping experience.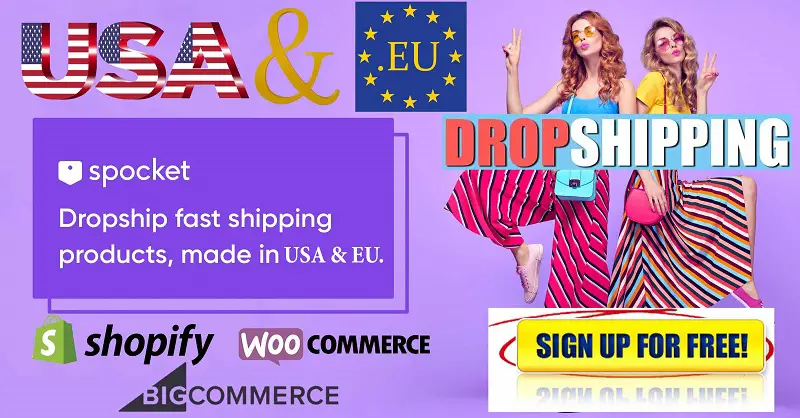 The best Shopify loyalty app will allow you to make your customers happy and retain them.
We have compiled a list of the top Shopify loyalty apps and reviewed them in this article.
Shopify's most trusted loyalty app, Stamped.io, is our favourite. You can create rewarding programs that increase customer retention and drive more sales with it.
You can create three types loyalty programs with it.
Program based on points
VIP Tier-Based Program
Hybrid program ( Point & Tier-based)
It allows you to reward customers with loyalty points. These can be used to reward them for actions like rating products and reviews, buying, social sharing, rating, reviewing, and rating products. They can be rewarded with amazing options, such as free shipping, discount percentages, gift cards, and more.
Stamped allows you to create a loyalty reward program that is attractive and flexible by allowing you to choose the reward options you wish to reward and the actions to reward.
To learn more about Stamped.io and its potential benefits for Shopify, read our detailed Stamped.io Review.
Highlights of the Featured Articles
Loyalty programs can be customized with customizable landing pages
Create a dedicated rewards page to promote your rewards program to customers.
Mobile-optimized and 100% responsive. Works with any theme.
Multilingual: Available in English, French and German.
Integration seamless with Omnisend, Gorgias and Facebook.
Pricing and Plans – Stamped offers a free plan that allows you to place up to 100 orders per month. There are 3 premium pricing options based on how many orders you place.
Premium Plan – $39/mo for up to 500 Orders
Business Plan – $149/mo for up to 1500 Orders
Professional Plan – $479/mo for up to 3500 Orders
If you exceed the 3500 monthly order limit, you will need to request pricing for the enterprise plan.
Get a Stamped Loyalty app for free
Growave is a marketing tool that allows you to create attractive loyalty programs for customers. You can create loyalty programs that are both point-based or VIP tier-based, and reward customers who convert.
Growave allows you to collect customer reviews, and then display them on your website. Growave, just like Stamped allows you to collect customer reviews and display them on your website.
It also includes a wishlist function, one-click social logins and a shoppable Instagram widget you can use for your Instagram photos to be displayed on store pages.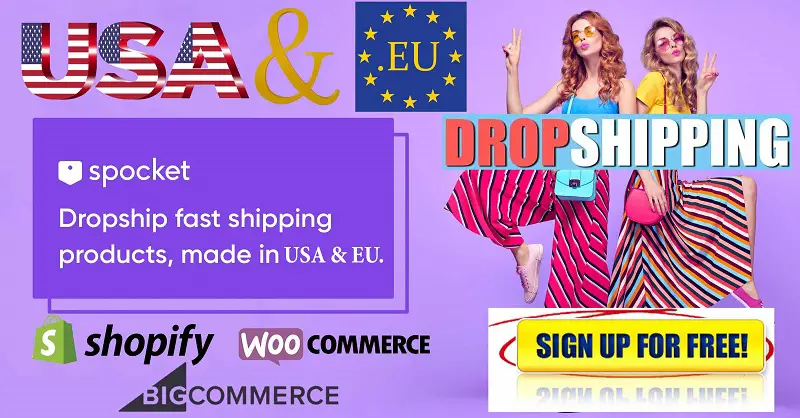 Growave is not just a Shopify loyalty program. It is also a marketing tool that can be used to increase customer satisfaction and generate more sales. To learn more, you can read our Growave Review.
Highlights –
Customers can redeem points for gift cards, cash or percentage discounts.
Invite your customers, both existing and new, to join the program immediately after they have made a purchase.
Create unlimited VIP tiers for your loyalty program
To increase engagement, send automated emails to customers reminding them about points expiry and rewards.
To help customers get more loyalty points and earn better rewards, send personalized emails with tips.
Pricing and Plans – Growave pricing plans can be tailored to fit businesses of any size. There are 6 pricing options available.
Hobby – $19/month, up to 100 orders
Starter Price: $29/month, up to 250 Orders
Small Orders – Allows up to 500 orders
Medium – $99/month, up to 1000 Orders
Larger – $199/month, up to 2000 orders
Enterprise – $299/month, up to 3500 Orders
Growave offers a 14 day free trial for all plans. However, if you use our Growave Coupon, you will get a 30 day extended free trial.
Enjoy a 30-day extended Growave trial
ReferralCandy can be used to turn loyal customers into brand ambassadors. This app isn't like the other loyalty apps, but it is an incredible tool that allows you to leverage customer referrals and word-of mouth promotion.
Customers who refer their store to friends and family can be rewarded with cash incentives, personalized gifts or a percentage off their next purchase. It is up to you to decide what you want. A similar reward can be offered to the customer, which will encourage them to act immediately.
ReferralCandy uses an advanced fraud detection system that automatically rejects rewards for self-referrals. This will save you time and money on manual verifications.
Highlights –
Referrals that are successful earn you rewards automatically
It displays a Referral widget on your Shopify store and invites customers to sign up for your referral program.
You can add text, logos and banners to your on-brand referral program.
It gives you detailed insights and provides a dashboard that allows you to track your referrals and make informed decisions.
It allows you to integrate with leading eCommerce and marketing platforms in order to increase the functionality.
Pricing and Plans – ReferralCandy offers a 30-day trial for no cost and the premium plan starts from $49/month.
Smile.io, one of the most highly rated Shopify loyalty apps, encourages repeat purchases and increases customer retention by creating attractive loyalty programmes. You can create tier- and point-based loyalty programs.
The intuitive editor allows you to add logos and banner images that stop scrolling. You can make the changes you want to your loyalty program, manage reward members, and provide powerful insights to increase conversions.
This Shopify loyalty app allows you to keep track of how many customers are participating in your loyalty program. It lets you analyze and monitor points balances, referral URLs, reward history, and so on.
This will make it easier for you to update your customers with pertinent details and allow you to see how much your customers love your loyalty programs.
Highlights –
You can reward your customers for specific actions such as account creation, birthdays and purchases.
Customers can redeem points to receive rewards in the form of dollars, percentages or free shipping/free products.
You can use it to create rules and customize your loyalty program for specific customer groups.
You can create customized referral links and ask existing customers to share them.
Pricing and plans – Smile.io offers a free plan which allows you to create a referral program. You will need to choose one of the paid plans for loyalty programs. These plans start at $49/month and go up to $599/month with advanced APIs, analytics reporting access, and more.
LoyaltyLion, a loyalty app specifically designed for Shopify stores, is available. You can unlock the incredible revenue potential of your shop by getting real-time insights into how to fuel your loyalty programs. This actionable data allows you to rethink your loyalty program and make it more loyal.
LoyaltyLion allows you to create loyalty programs that are tier-based and point-based. You can offer different rewards to customers depending on the milestones they achieve with Tier-based loyalty programmes. This encourages customers to shop more and unlocks higher rewards.
You can also conduct A/B testing for loyalty programs to test different ideas and find the best program for customers.
Highlights –
Customers can earn points by completing any activity on the site, such as making purchases or leaving reviews.
Let customers exchange points for vouchers, gift cards, free products, etc.
Advanced rewards options such as instant points, in-cart reward, and tiers increase boost enagement
This allows you to send your customers loyalty emails and other notifications on-site to keep them informed about your loyalty rewards.
Pricing and Plans – LoyaltyLion offers a free plan to Shopify stores that receive up to 400 orders each month. You can also get a 14-day trial of paid plans starting at $159 per month for as many as 800 orders.
Rise.ai, a platform that focuses on engagement, increases conversion rates for Shopify stores by offering store credit, gift cards, loyalty programs and more. You can create an intuitive customer loyalty program with automated store credits. This opens up the door to high retention rates.
The app allows customers to send personalized gift cards to loved ones directly. This app gives your customers a positive feeling and boosts the 'plus' factor in your Shopify store.
Highlights –
This allows you to send bulk gift vouchers and gift cards to your customers. The best part? These processes can be automated.
You can issue store credit to your customers if they aren't satisfied with your product.
This allows you to track the email address of the recipient (for whom the customer has sent the gift certificate) in order to send targeted offers or promotions.
You can create tiered reward programs that will push your customers up to the VIP level.
You can issue both virtual and physical punch card, giving your customers the ability to collect and redeem their rewards.
Pricing and plans – Rise.The basic Ai plan starts at $19/month with unlimited integration and advanced gifts card options. It can go up to $599/month.
Are you currently in the process to implement an omnichannel strategy for your Shopify store
Marsello is the right choice for you if your answer is yes.
Marsello increases your Shopify store's revenue by sending automated emails, SMS and loyalty programs to customers. This will drive more traffic and improve conversion rates.
You can create a loyalty program to encourage customers to purchase more often and to post product reviews.
A powerful drag-and drop builder makes it easy to create beautiful and convert-friendly email campaigns. You can also build your Shopify store contact lists using email capture forms. This allows you to instantly collect feedback from shoppers and increase their value.
Marsello also uses AI features to recommend products. Marsello integrates with Shopify POS to detect which products are most popular in your store. It uses this data to determine the most popular products that have been bought together.
Prices & Plans: Pricing varies depending on the integration platform, number of sites and number of customers.
Shopify's best loyalty app
You must constantly improve your loyalty programs as an eCommerce store owner to keep your potential customers coming back.
Implementing loyalty programs can help you achieve two things. One is high-level engagement, and the other is increased sales in your Shopify store.
To keep customers coming back, choose the loyalty app that best suits your needs. This article was helpful in choosing the right loyalty app to use with Shopify. If you need more tools to grow your business, check out our list.