Reading Time:
9
minutes
Shopify invoice apps allow you to create professional invoices for payment requests. This app will make your Shopify store appear more professional and trustworthy. There are many options. It can be difficult to find the right one for you. To help you choose the best Shopify invoice app, we've created a list.
Shopify invoice apps that are valid should be able print or send invoices to clients' email addresses, add purchase information and track the order's progress. All of the below-listed invoice apps can perform all of these functions. It will also provide you with many other useful functions. These are the top 9 Shopify invoice apps you must have in 2021.
The Benefits of Invoice Apps in Your Business
An invoice app can make your business more efficient, from managing customer payments to monitoring those who have not paid you. For a business to be successful, it is essential that they have a reliable and accurate invoicing system. It doesn't matter if the company is new or well-known; without an efficient invoice service, things will not run as smoothly.
An invoice is a piece of commercial paper that a buyer or a supplier uses to indicate the price and quantity of a particular good or service. Invoices include a payment word that indicates delivery time. Vendors can use an invoicing program to register and keep track of payments and payments due.
This will allow you to keep a complete record of all transactions and payments, so that your company does not suffer any losses.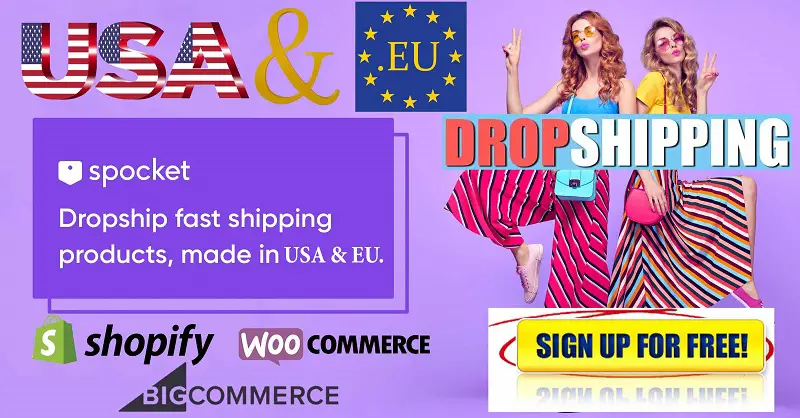 A suitable invoice app will make it easier for your business to collect payment. You can enjoy many benefits when you use an invoicing system to help your business. It can help you run a profitable business and your customers or partners can make sure you get your payment on time. Here are six benefits of invoice apps for your business.
Reduce Paperwork
Online invoicing not only saves time and money, but it also reduces paperwork. All data can be saved to a cloud and made available to you from anywhere at any time. You won't need to carry large files everywhere with you.
You can also scan unique client information with this app. The app allows you to quickly access the information you need by using the filters.
Track your Expenses
You can also keep track of your expenses with the Invoicing App. This app allows you to monitor your cash balance and ensure that it exceeds outflow. This creates income.
Invoicing apps allow you to quickly identify customers who have not paid their bills. This allows you to save a lot time in researching and gathering information about these customers. Once the app has identified their titles, you will be able to take appropriate action without delay.
Get Payments for Time
Invoicing app allows you to quickly create and send invoices. This will ensure that you collect payments by the due date. This could greatly increase your cash flow.
You will also be able create customized models and plans, as the procedures are automated. You can do this quickly and easily and won't need to start over every time you work with a new client.
Customer Data Management
Customer relationships are key to company growth. You must learn as much about your customers as possible to be able to serve their needs. It is crucial to manage consumer data in such cases. With strong invoicing tools, all data can be saved in one place and archived easily.
Apart from saving customer data you can also create new documents, import/export information from other archives, log payments cycles and store customer preferences.
System and process automatization
Every business wants to be innovative and technologically advanced. To stay ahead, you must keep up to date with the most current technologies and information systems.
Your online invoicing tool can automate many procedures within your business. Online invoicing tools can import/export data from other applications, so you don't have to worry about entering invoice information manually.
Save time and money
It is worth investing in an invoicing software that allows you to save money. Before the advent of these technologies, companies relied on the postal service and fax machines for invoice delivery to customers. These corporate practices are now automated, making them easier and less expensive.
Invoicing apps have simplified the process of invoicing, so businesses can still save money on printing, copying and postage. This app is a quick and easy way to return your money.
Tips for choosing the best invoice apps
The best business decision is to choose the right invoicing app. An invoicing app that is reliable will handle everything, from taxes to invoicing. It can be hard to find a reliable invoicing solution with so many options.
It is important to consider certain factors when choosing an invoicing software for your business. Reliable invoicing apps will help your business grow and be the backbone of your income stream.
Meet your business requirements
Assessing your needs is the first and most important step. What's the purpose of invoice software? Do you think it is accounting? For all your accounting needs, please contact the accounting department. You can choose to use or buy invoicing apps depending on how your account flows. This assessment also applies to internal interactions.
To keep their business running smoothly, small brands depend on many programs. Invoicing, accounting, human resources and invoicing all require separate processes. It is important to find invoicing software that allows you to connect to all these programs.
Integration can be used to create a dashboard that allows you to view all information in one place. You don't have to switch between programs anymore. Integrating systems is possible.
You must protect sensitive information such as customer payment information when gathering it from customers. The invoicing system contains all necessary information, including bank account information and balance sheets. It is therefore important to choose an invoicing system that is stable and safe.
Make sure you only buy the best encryption available.
A customer support network that is both online and offline provides assistance and support that can solve problems such as invoicing systems that are slow or error-prone. You may also be looking for invoicing software. Consider how customer service responds to your queries.
Shipping Automation by Shipway is a great choice for eCommerce businesses that allows them to easily plan, print and deliver invoices for their purchase orders. Shipway developed the app and released it. This makes it an efficient solution for brands to manage GST invoices, documentation, and printing.
Personalization is possible for shipping labels and GST invoices. This includes details such as supplier name, billing address, HSN Code and GST Tax Calculation. You can also print papers from the app, download tax-wise reports weekly/monthly SGST/CGST and IGST reports, or bulk download reports to view past orders. Shipping Automation app helps you process your invoices in an efficient and simple way. The Shipping Automation app helps you to process your invoices in the easiest and most efficient way.
Upload GST Percentage or HSN codes for all products in bulk
Summary reports HSN/SAC
To calculate and display GST, you can set product prices to include or exclude tax.
SGST and CGST are automatically calculated, added to the order total.
Invoice Hero is ranked first among the top Shopify invoice apps. The Invoice Hero app allows store owners to increase sales and professionalism by creating personalized invoices. This invoice app's excellent functionality makes it ideal for multi-purpose Shopify stores that sell around the globe.
App owners and consumers can download invoices for paying orders easily using the app's features. The app's stunning invoice designs will draw customers in. This software also allows Shopify store owners to export their online business internationally by providing them with multiple currencies and languages. Any client who visits the shop will be impressed by a beautiful invoice with eye-catching logos. This app also allows Shopify store owners to access different currencies and languages, which can help them expand their online business internationally. A stunning invoice featuring eye-catching logos can impress any customer.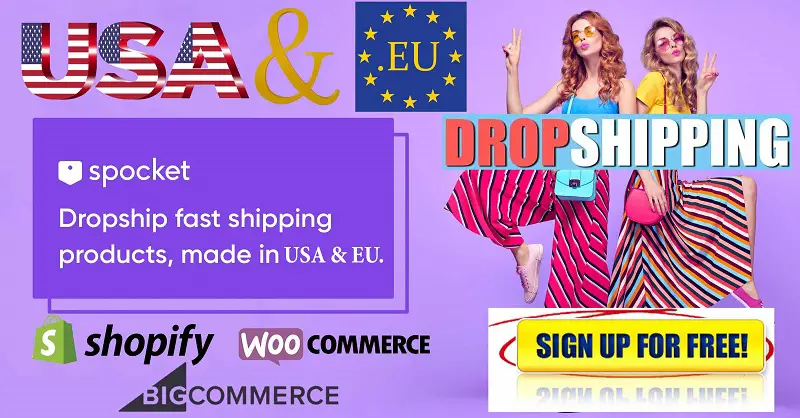 Each invoice is generated with precise details, such as shipping costs and taxes. The Invoice Hero app allows users to send invoices via email. Customers have the option to download invoices directly from the product website. App users can easily increase their customer loyalty by downloading clearPDF invoices.
Invoice Hero Features
It is simple to use
Professional invoices can be generated
Support multi-language and multi-currency
Use the logos to personalize your invoices and make them more professional.
Print and download invoices
Your store can make your PDF bill appear to be part of it with Invoice Falcon. By using your logo and telling a story for your bill, your business can build trust with your customers and brand.
You can also generate all these files without creating Shopify orders. To get a bill that is truly and solely yours, you can place an order. You can customize the colors and add your brand to your invoice. Invoice Falcon will send a PDF invoice to the customer as soon as the order has been received. Invoice Falcon is a fully-featured invoicing solution that can be used as a replacement for Shopify Order Printer. Get the app now!
Invoice Falcon Features
You can create your own invoices
Change the color of the invoice
Once the procedure is complete, you can submit a PDF invoice
Send a tax invoice to the IRS automatically
AVADA PDF Order Printer, one of the most popular Shopify invoice apps, allows you to print orders, invoices and packing slips easily. The Shopify software offers a wide range of templates, including PDF Order, PDF Invoice and PDF Refund. These templates can be downloaded, so you can easily customize them to fit your website.
AVADA PDF invoice allows users to easily import and print PDF invoicing and billing documents online. This is done with just a few clicks from order emails. You will also find a number of useful features in this program. It is also tax-compliant. This means that it can collect VAT/GST or TAX numbers, and display them in the book. It also allows you to conduct foreign business in many languages and currencies.
AVADA PDF Invoice Features
With ease, create unlimited PDF templates
Print and download PDF bills easily
Use the overview tool to edit PDF templates currently in use
Each template has a printing button
Search/sort/display all available templates with a simple search
Sufio: Professional invoices is a great tool for eCommerce store managers all over the world. It allows them to create beautiful and unique invoices. This app automatically generates and sends invoices when orders are placed, paid, or executed. The app also offers stunning templates by top print designers. You can also customize the color and elements in your blueprint to create invoices that reflect your brand's image.
You can also use this program to create other types of records, such as credit notes, pro forma invoices and quotations. This app is also available in over 30 languages. It generates invoices using the currency of your customers.
Another amazing benefit of this invoice app is the fact that all records are compliant with accounting regulations in other countries like the United States, Canada and Australia. Get your beautiful invoices now with all the benefits of Sufio.
Sufio Features
Modify the models to create your own invoice
Allow users to print large PDF files and save them
Offer a variety of paper formats
Invoices should be created in the currency used by your client
It is important to follow the accounting laws of most countries
Simple Invoice, a minimalistic and elegant invoice app, provides an easy and timeless invoice template for your orders. It can be personalized as much as you like for your Shopify store.
This invoice app, as the name suggests, is the most user-friendly invoicing app. This app makes it easy to process invoices. This app allows users to create customized invoices and then send them to clients.
Shopify's simple and stunning Invoice can be downloaded instantly to get the app up and running in no time. Simply choose your order and click the Print, Download or Send button. The app is easy to use and mobile-optimized. This makes it the best user experience. This app is an excellent addition to the best Shopify invoice apps.
Simplio Features
When you receive an order, send an invoice immediately
Draft orders, credit notes and packing slips are processed. Return forms are also available
You can turn off automatic sending to manually send your invoices
Shopify templates can include download links
Edit each field of your invoice template by clicking the edit button
Quick Edit allows you to quickly make changes to your invoice information.
An amazing tool for online stores that want to print documents and provide invoicing support, the Order Printer is a great option. Order Printer Pro makes it simple to create invoices, quotes, packing slips, returns forms, and other documents for Shopify orders. You can either print the paper yourself or send PDFs to your customers. For archival purposes, you can also export multiple documents as PDFs.
Order Printer Pro works with all draft orders and standard orders within your Shopify account. You can then give your clients quotations/invoices as well as receipts and returns forms. Invoices and refunds will automatically be displayed in the currency the customer uses. The app can be used for Shopify POS or Mobile. This allows you to create documents from any place. This app is a great addition to the other top Shopify invoice apps.
Order Printer Pro Features
To supplement technical models, personalized invoices may be used.
You can configure your models easily with a variety of options
To improve delivery, you can get packing slips, return forms, and gift receipts for free
Google allows you to change the color scheme and fonts.
All product information is included automatically
Softify OU released Easy Invoice. This tool can be used to instantly plan, print and deliver invoices for purchases. Easy Invoice will instantly email your clients invoices after an order has been placed, paid for or delivered. This saves you time and makes it easy to eliminate invoicing from your day.
You can also import and print bulk invoices within seconds. The app's visual drag-and-drop designer allows you to create your own models and offers endless design options. Shopify Draft Orders allows you to include the logo of your company in the invoice app.
This application also features a pro forma invoice feature that allows you to quickly send personalized invoices directly to your customers. You can even get paid through your Shopify store. Easy Invoice is now available!
Easy Invoice Features
You can customize the models with a unique visual drag-and drop builder
Reduce the time spent scanning and printing invoices
You can receive payment by submitting fully personalized invoices
Shopify Draft Orders can be used with your brand logo
Autopilot generates, prints, and submits invoices for all orders
The Printout Designer app is the most powerful Shopify invoice app. This app was created by the Actual Reports team and is a great tool for Shopify eCommerce store owners. It can be used to create any kind of printout from invoices to packing slips or labels.
You can print, import and email your printouts with just a few clicks. This app will save you time and increase productivity. You don't have to copy and paste any material in the word processor anymore. This software allows users to swap between models, adjust printouts to match pre-printed paper, or embed labels.
You can also create infinite automation rules that allow you to send email attachments to customers when orders have been placed, paid for or completed. To make ordering from foreign countries easier, Printout Designer can convert all templates from your language into the language of your customers. Printout Designer offers many amazing benefits. Get it now to improve your business.
Printout Designer Features
Print out a variety of documents
Users can switch between models
Translate the templates in a variety languages
Autopilot will email or print receipts and invoices for every purchase.
Represent your brand at the storefront