Reading Time:
11
minutes
New business models, structures, and sales methods are constantly emerging in the digital age. Selling digital products is a popular trend. Selling digital products has many advantages over selling physical ones, which we'll discuss below. Even though digital goods cannot be touched or evaluated before purchase, they are still bought by people. These goods can be purchased in a variety of formats, including e-books, audio products, and software.
What are Digital Products?
Digital products are intangible assets or content that can be sold online. It can be written, graphical or musical. Digital can be defined as any product that is of value to others and can be downloaded or emailed.
The relevancy of these products and their demand can vary depending upon where they are located and what the potential customers need.
Comparison of Digital Products and Physical Goods: The Pros and Con's
You might be wondering if it's a good idea for digital goods to be sold online. The next step is to weigh the pros and cons.
These are the key advantages of digital products over physical products: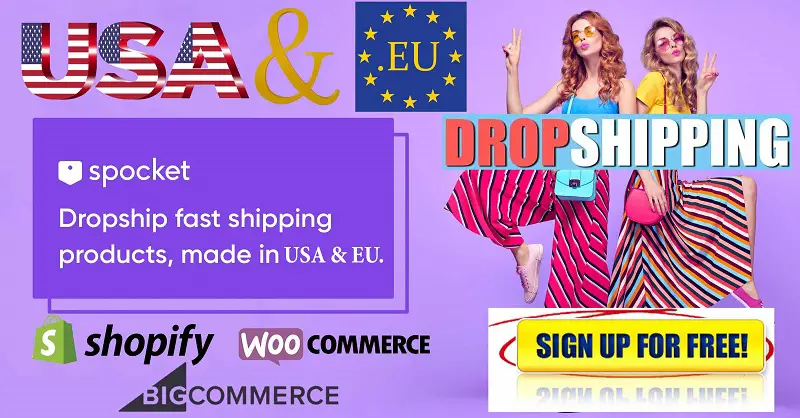 Digital products are easier to distribute because you don't have to use a warehouse or suppliers to store and ship the goods.
In just a few clicks, your customers will receive their order almost immediately.
There are no additional shipping and packaging costs.
Marginality is quite high.
You can sell unlimited products with the digital product.
Digital goods are often sold in close association with the growing online education market. around $320 billion will be concentrated within the niche by 2025.
The main benefit of selling digital products through Shopify is that they can be created once and sold hundreds of times without needing to restock.
There are however some disadvantages to selling digital goods.
Materiality. Although consumers are used to buying virtual goods, physical goods still have tangible material features and appeal.
It is difficult to justify costs because there aren't any physical specifications.
Markets are more difficult (? ). While this isn't always true, there are sometimes challenges in advertising and marketing digital products. Such has extra consumer education.
We believe that there are many pros to online shopping, and we think it's a good idea. Let's now weigh the pros and cons of choosing the right platform.
Shopify is the best platform to sell digital goods
Merchants have a wide range of options today, with each platform offering its own benefits and drawbacks. Bigcommerce, Shopify and WordPress + WooCommerce are the top-rated ecommerce Content Management Systems (CMSs). Before you decide which platform is best for your online store, it's important to consider all the features and then choose the one that suits your needs.
Shopify is the best platform for selling virtual products. There are many reasons why this is so. These are just a few of the reasons.
1. Shopify is a CMS that allows you to implement the functionality needed to sell digital products. Whidegroup has been creating and customizing Shopify shops for over 7 years. Although Shopify was originally designed for physical products, it can also be used to sell other product formats.
2. Shopify is a well-known e-commerce platform that has been around for more than 12 years. It is easily recognized and trusted.
3. Shopify offers excellent support both from the company and independent developers. There are currently thousands of apps available that can help improve or expand the functionality of your store. These apps can be installed quickly and get up to speed.
4. The Shopify subscription fee for Shopify is very low, and almost all of the service packages are accessible to businesses.
5. Shopify allows merchants to focus on the creation and promotion of products or promotions. Shopify takes care of all aspects of hosting and any interruptions.
These are just a few of the Shopify benefits. You can contact us for more information if the above points are not sufficient to help you decide whether selling digital products on Shopify is a good idea.
How do you generate ideas for digital products to sell?
It is important to generate ideas for Shopify virtual products that you want to sell. It doesn't always take many ideas, especially if your product is already in place. All you need to do now is to organize the technical aspects of product creation and website setup.
If you aren't sure what niche or type of virtual product you want, it's time for you to generate ideas. Three key steps are required to generate ideas for Shopify digital products. Let's take a look at each step.
Step 1: Brainstorming
Have any other ideas? These ideas can be written down. Even the most unpopular ideas can prove to be beneficial in the long-term. These questions will help you make a decision faster and easier about the niches and products that are right for you.
1. Do you have any knowledge that you can share with your customers? If the answer is yes, you may be able to create online courses or provide personalized training services for VIP clients. Your chances of success will depend on the product you offer and the variety of services that you provide.
2. Think about what ideas you have already. Before you start looking for new ideas online, consider the ideas you've had in the past. Perhaps you have a list of resources that you can provide for clients or a plan to expand your 1:1 work. Or maybe you just want to explore ideas you didn't know how to implement. These can all be very helpful.
3. You don't need to be a professional in any one area. Instead, you can create complementary virtual products. You can create high-quality info products and sell them successfully if you have expertise in any field.
Step 2: Do some research
You can always do more research if you run out of ideas. Find out where potential customers are frustrated or unsatisfied with your product or service. Are you able to help them solve these problems? It could be a virtual product. That's great! You can now start your research.
These are some of the best places for you to begin your research:
Niche forums (e.g. Reddit, Quora, etc)
Review of products from competitors
Facebook groups
Commentaries and posts to the blog
Step 3: Idea Validation
You have plenty of ideas to sell digital products on Shopify. Now, you need to validate your ideas. This means determining whether potential customers will be interested in your new product. Validation is essential because, first of all, just having an idea does not mean that it will be beneficial to the client. You must also narrow down your list to find the best one to work with. Although it's tempting to pick many, you can always introduce new products later. When you start a new business, it is important to focus on the one that is most successful.
These tools and methods can help you confirm or deny that your idea is viable.
Search keywords. You can use keyword suggestion tools to get an idea of how potential customers would search for your product and what is most searched for in your area. This information allows you to approve or deny your idea, and it also helps you determine if there is interest in the chosen digital product. You can use tools such as Keyword Planner, Semrush, and many others to do this.
Google Trends. Find the topics that interest you on Google trends. This shows graphs of common searches and other internet trends data. You should prioritize topics that are in high demand. Filter your interests by the countries where you intend to sell your products.
Ask your customers for feedback. Ask for feedback via social media using a survey or question post to reach a wider audience. Paid ads can reach a larger audience on social media.
No matter what niche you are trying to establish a presence in, it is important to remember that your digital or information product must be of value to the end user. Without this, even the best ideas can fail.
Have you already chosen a niche? It's time for you to move on.
Shopify: Profitable digital product ideas
You can find digital products in many formats such as PDF, mp3, video formats, plugins and courses. Let's discuss the different types of products that you can sell on your Shopify store.
#1 Online courses
We live in a DIY culture. An online course is an excellent option if you're an expert in a particular field and want to share that knowledge with others. It can be created once and sold unlimited times. Your knowledge and talents can be used to help others. You can also provide coaching one-on-one for those who have an interest in a specific topic.
#2 Guide / checklist
This job is for people who are knowledgeable in any area and wish to share their knowledge with others. Customers will be able to get valuable experience and "life hacks faster" without having to take lengthy videos or read books.
#3 Graphic templates/mockups
These materials are very popular with web designers and other specialists who work remotely. These templates can be purchased by customers to create websites or designs. Your imagination is the only limit.
#4 Memberships
Websites that offer exclusive content access only to subscribers can sell membership access. This is a viable business model. Once a user purchases a subscription, or membership, they have access to the exclusive content that you have prepared for them. A permanent membership can be offered or a monthly/yearly subscription.
#5 Printables
There are many options when it comes to printables to sell. There are many printouts available on Etsy and other marketplaces. Or you can make your own. Templates, stickers, invitations and schedules are just a few examples.
#6 Stock photos, videos
This is an excellent option for videographers and freelance photographers looking to sell their work online. You can either sell your work as a whole or in individual pieces.
#7 Presets and photo filters
Many users on social media are looking for beautiful video and one-click photos. Different presets can satisfy this demand. You can easily change the color, tint, shadow and contrast of your photos with just one click. This is a great product to consider, especially if your skills and professional background allow you to create these presets.
#8 Different CMSs theme templates
It is not an easy task to create templates for websites and e-commerce shops. This requires professional skills. Shopify can help you organize your sales if you are proficient in the process.
#9 Fonts
People want to be noticed and inspire others. Standard fonts can be boring and difficult to use in original projects. There is high demand for expressive and non-standard fonts that are usually paid for.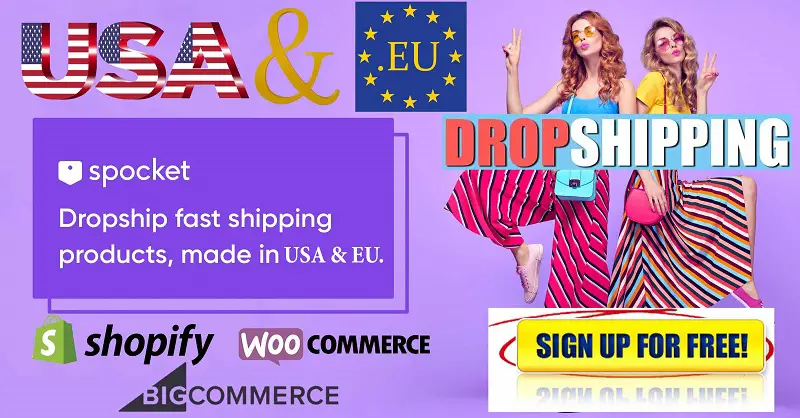 #10 Music and Audio
You can also sell beats, instrumental music, plugins, stock music and sound effects.
#11 Licenses for digital assets
You can license digital assets to musicians, designers, and photographers. This allows your customers to pay for the assets and then use them in their own content. To prevent copying, ensure that you have all of your products secured.
#12 E-books
E-books continue to be popular. In 2018, there were 538 million ebooks sold in the US. This niche is only just starting to gain popularity. There are so many topics that you can choose from – there is no limit to what you can do.
#13 Podcasts
Another product you can sell in an electronic shop is podcasts. This is an audio recording of the speaker's speech. They are often presented as a conversation, or possibly in the form an interview, or as a monologue about a topic such as cinema, fashion news, sports, humor, etc. High quality podcasts should be characterized by high sound quality, topic, and presentation. Customers are guided by these indicators. You can request payments for each item individually, by donation, sponsorship, or subscription.
#14 Research
Selling research data and statistical data is another way to make some extra money. This is not an easy product to make. You can reach out to research centers to offer assistance. This idea is worth exploring if you're interested. Start with the most familiar area for you and your audience. Consider what level of advanced knowledge people will pay for.
#15 Ready-to-Eat Meals
This product can be used in all areas related to nutrition and healthy living. You can either sell pre-made menus or product boxes and add them to fitness products, or you can use them as an additional product.
We also want to point out that you must first create these digital products before you can sell them. It will be hard to find products that generate enough income long-term without having the right skills and knowledge.
How to sell downloads on Shopify: Step-by-Step
Once you've decided what product you want to sell, it is time to create it and set up your Shopify store.
First, determine who will be responsible for setting up and preparing the store for launch. You will either work with a Shopify developer or build it yourself.
This section explains how to set up your digital store to sell digital goods.
How can you add digital downloads in Shopify?
Step 1: Sign up on the Shopify platform
You will get a 14-day free trial after you register. You should have enough time to learn the details of the platform's setup and use. There are several subscription options available from the service provider. After the trial period, you will need to select one.
Step 2: Turn off shipping
Next, disable all shipping options.
Go to the Shopify admin area > Products > All products. Click on any product to create a new one. Save your changes.
Step 3: Select and install the Shopify digital downloads app
You will now need an app to allow you to sell digital products. Shopify App Store has many apps that offer similar functionality, from different providers. In this article, we will focus on the most popular.
Go to the Shopify App store to download the app and then add it to your shop.
Shopify now allows you to add digital products. You can now add a digital product to Shopify by going back to the product settings. This could be a file or a PDF document that has a link to Google Drive, Dropbox, etc.
Customers will receive an email with a link to download their product after they have purchased it. Alternatively, on the Thank You page, they will find a button that allows them to download it.
Step 4: Place your test order
To ensure everything runs smoothly, you can place a test order as the final step of the set up process. You can purchase any digital product from your store. You can also create a private promo code for an $89. This will allow you to pay only $1 for your test order. This will allow you to test the entire process from front to back, and save you money.
Step 5: Define your promotional strategies
After you have set up your store, and prepared it for launch, it is time to decide how to attract customers. This could be paid advertising, search engine optimization (SEO), promotion in social media networks and sharing with existing customers. This is a crucial step. You can reach new audiences and promote your products by using both paid and unpaid promotion.
Best Shopify Apps for Selling Digital Products
We are pleased to share a list of top Shopify apps that can help you optimize your online store to sell virtual products. Some apps are not suitable for everyone and may be best suited to specific niches. Read and then decide:
Digital Downloads
SendOwl
FetchApp
Sky Pilot
Courses and other
Next, we'll be taking a closer look at some of the most popular and versatile.
Digital Downloads
Shopify Digital Downloads is a free app that allows you to sell digital content. This easy-to use app lets you sell digital products in your Shopify store.
Customers can access content immediately and are automatically notified of new product developments. You can mix and match products to include both digital and physical products in one order.
SendOwl
SendOwl allows you to sell digital downloads via Shopify. You can sell anything, from videos to ebooks, photos and audiobooks.
SendOwl provides customers with instant access to their purchase when someone makes a purchase. This is a fully automated process that means you, the business owner, do not have to spend any time managing order confirmations.
FetchApp
FetchApp, like SendOwl integrates seamlessly with Shopify to deliver digital products to customers. FetchApp boasts a long list of clients, including Robbie Williams from Book Apart, Ghostly and MerchNow, among others.
These are the top benefits of FetchApp for Shopify when you sell digital downloads
There is no need to purchase a separate hosting package
Multiple users can have access
Shopify allows you to import all digital products in one click
Multiple files can be attached to one product
Clients can be restricted from downloading your files by restricting their access time and/or quantity.
Shopify App Store allows you to view all the apps available for digital product selling.
Best Shopify Stores for Selling Digital Products
Let's end with a look at modern, high-quality and competitive shops selling digital products on Shopify. These store owners went through every step, discovered their niche, researched the market and created unique offers that are still very popular with consumers today.
These are great examples to follow, be inspired and learn how Shopify can help you sell digital products. Let's get together and launch an online business that is even more successful than the ones on our list.
FAQ Digital Products
What are some digital products examples?
Imagine any product that is available online, and doesn't require shipping to get an idea of digital products. Consider the following products as an example:
Online courses
Audiobooks
Templates
Software programs
Printables
Graphics and photos for professionals
Which digital products are most lucrative to sell online?
These are the current:
Software
Games
Photography
Ebooks
Software for music production
Can I resell digital products?
Virtual goods have the advantage of being resold infinitely. You will never run out of items. You don't have to look for suppliers, replenish stock, or arrange shipping.
Is it possible to sell physical products alongside digital?
Yes. Shopify allows you to sell digital and physical products. You can also attach a digital file to an existing product in your Shopify store.
How can I limit the amount of times a product is downloaded?
You can adjust the download limit in the digital downloads app that you have installed for Shopify. You have the option to allow unlimited downloads for the same customer, or limit how many times a customer can download the same file.
Products that come in multiple versions (e.g. You should limit the number of downloads for products that have multiple variants
Last Thoughts
This article outlines the entire process of setting up a Shopify store that sells digital goods. Now you're able to sell downloadable files through Shopify.
The success of your online business will depend on the product you choose. Your entire business will be shaped by the product you choose, from marketing and shipping to pricing and product development. Choose wisely.