Reading Time:
9
minutes
Are you an owner of an e-commerce store looking to make a change? Are you thinking of launching an online store? If you answered yes, then you are in the right place.
It is crucial to find the right store building solution for your first few sales, customer retention, and a healthy bottom line. If you are new to ecommerce, you will know how difficult it is to choose the right store builder.
We're going simplify the process by comparing Shopify and Lightspeed, two of the most well-known online shop builders.
There is a lot to do, so grab some coffee and let's get started.
Who's Lightspeed?
Lightspeed is used by major brands such as Sony and Goop. It's a cloud-based, all-in-one, cloud-based POS system for restaurants, retail shops, and golf courses. You can also get customized ecommerce solutions from Lightspeed (read our Lightspeed Ecommerce review).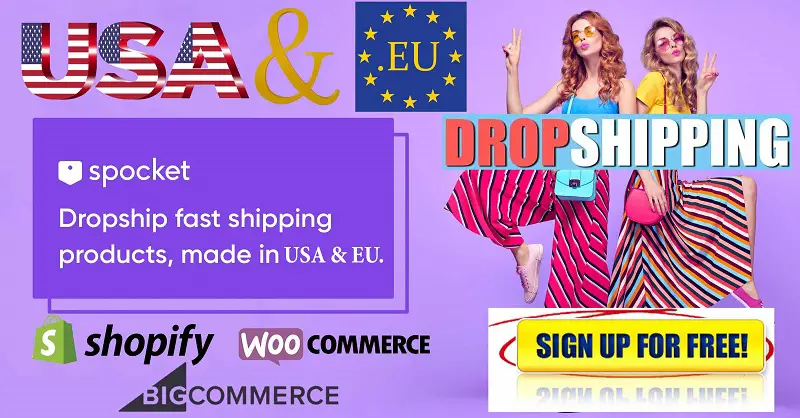 They have been around for approximately 15 years and offer many solutions for online retailers such as inventory management and analytics, payment processing and purchase order management tools.
Lightspeed retail and its branches allow users to manage their online and in store operations. They can also use POS hardware (receipt scanners, barcode scanners), to handle in-store payment processing.
Who's Shopify?
Shopify is a well-known ecommerce platform that doesn't need much introduction. It is used by over 1,000,000 people around the globe to manage their ecommerce shops.
All the tools customers need to manage, grow, and run their online stores are available under one roof. Analytics included. You have 150+ templates to choose from, as well as their POS (point-of-sale) app and an app store. You can also find support online and a community that is helpful for those who are stuck.
Lightspeed and Shopify: The Pros and Cons
This is our comparison of Lightspeed and Shopify so you can see the pros and cons.
Lightspeed's Pros
It is compatible with both online and in-store sales.
Access to powerful inventory management tools.
A generous free trial is available.
Lightspeed offers business solutions specifically tailored to restaurants, golf courses and retail.
Lightspeed has its own loyalty program features.
Cons of Lightspeed
It is a bit expensive.
Shopify offers fewer integrations.
Lightspeed's community may not be as active as Shopify.
Shopify's Pros
The company has an award-winning customer service team.
You have 150+ options. They are all modern and well-designed, so even complete beginners can use them.
As your business grows, it's simple to upgrade to a higher plan.
Shopify is intuitive in terms of its ease-of-use.
You get a free SSL certificate.
It comes with a mobile app.
Integration with POS systems
Shopify can integrate with tons of third party services and plugins.
A free trial is available.
Shopify Cons
Shopify's most sophisticated templates can be expensive to purchase
The Free Trial
Shopify has fewer design options than WordPress.
Lightspeed vs. Shopify: Their Features
There are many features in both ecommerce solutions. Let's take a closer look at the most important.
Let's start with Lightspeed's core functionality:
Lightspeed's Features
Lightspeed's features are divided into three categories: restaurant, retail, and golf. We are focusing on the retail elements of Lightspeed. These eight categories have their own sub-features. We won't get into all of them here but will give you an overview.
Inventory: Lightspeed makes inventory management simpler. Order stock directly from your POS. It's also easy to add variants and place purchase orders.
Analytics and reporting: These include information about your employees' performance, stock items and other real-time data.
Mobility and cloud: This includes personalized branding, mobile inventory functionality, and quick employee training.
Multistore: This central place allows you to track your inventory, customer data, purchase history, create gift cards and monitor purchases.
Integrated payments: These payments include mobile payments and refunds as well as compliance and flexible payments. Customers can make these payments online or in-store.
Customer management: Access to customer sales history and CRM tools. You can also automate discounts for customers.
Support and onboarding: 24/7 access via live chat is available. You can also access webinars.
Omnichannel: Get ready-to-use templates that will help you create your online store. You can also sell on Facebook and centralize your customer data from all sales channels.
Marketing: Promote your products via social media platforms such as Facebook or Instagram. Lightspeed comes with built-in blogging capabilities and allows you optimize your website for SEO.
Shopify's features
Shopify's features are divided into two categories: POS and storefront. We will be covering POS later in this review so we are only going to focus on its storefront features. Shopify's functionality can be divided into nine categories with their own sub-categories. We don't have the time to go through all of these features in detail, but here are some highlights.
Storefront: Includes 70+ professionally-designed themes, a web site builder and your own domain.
Shopping cart: Shopify stores can accept credit cards from all major banks and integrate with hundreds of payment gateways, including PayPal. A free SSL certificate is included and you can set flexible shipping rates.
Dropshipping integration: This allows you to integrate with dropshipping addons, create customer profiles and segments based on browsing history and customer preferences, process refunds and automate inventory update.
Marketing and SEO: You can sell on Facebook with this SEO optimization. Additionally, you can offer targeted discounts to your loyal customers. Shopify allows you to create a blog.
Products: This includes inventory management, product organization, as well as the ability to create unlimited product listings, sell digital products, and more.
Web Hosting: Unlimited bandwidth, automatic Shopify software updates, and Level 1 PCI-compliant security
Analytics: These include Google Analytics, product reports and access to customer and sales data through one central dashboard
Mobile app: You can place orders, access your Shopify mobile dashboard, and manage your inventory with just one click. Shopify is available for iOS and Android (iPhone) customers.
24/7 Support: Access to the online Help Center, videos and webinars as well as Shopify's customer service team.
Lightspeed vs. Shopify: Store Customization
Your store is an extension to your brand. It should reflect your brand's aesthetics. You'll need to learn about the customization options Shopify and Lightspeed offer and what design features they have. Let's take an in-depth look.
Lightspeed
As we have already mentioned, lightspeed focuses more upon its POS systems. It's not surprising that there's not much talk of its online storebuilder on its website. There are 51 themes available, some of them free. The paid-for templates cost $26.50 per month. It is worth looking into the theme you choose, as premium options can be an expense that must be considered when budgeting.
Lightspeed's themes can be arranged by presets such as default, restaurant or gold. Filtering for essential features can help you narrow down your choices. Your website's functionality is dependent on the theme you choose. You can't add additional features to your template later.
You might find that only certain themes have testimonial blocks, or display a second product picture when hovering it. These features will be prominent on your website, so make sure the template you choose supports them.
Overall, Lightspeed's themes are clean and modern. There's plenty to choose from. You'll have to be careful about which themes you choose as customization is limited.
Shopify
Shopify offers a variety of custom themes that can be customized to suit the needs of different industries. Unfortunately, only nine of these themes are free. That said, each theme comes with at least two or three variants to give you some more options, and they're all incredibly professional-looking.
You can purchase 64 premium templates if you feel the free ones are too limited. This will cost $180 for a one-off payment. There are also third-party themes that you can purchase, which means your options are greatly expanded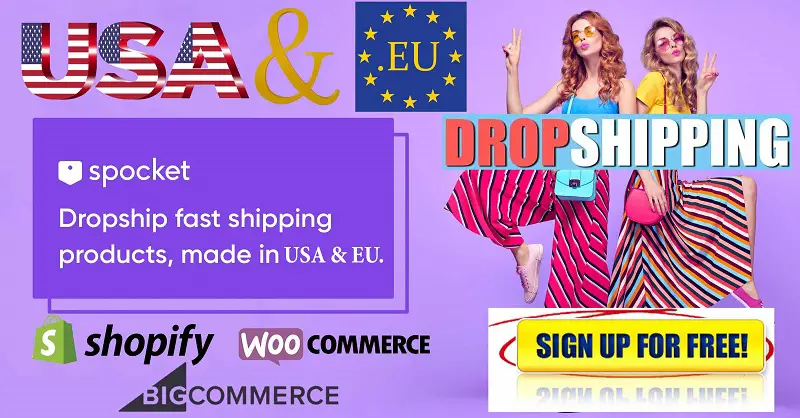 You can also create your own theme if you have a clear vision of how you want your online shop to look and have the coding skills to make it happen. Shopify's code can be accessed easily and there are many online support materials available to assist you.
Shopify is a better choice than Lightspeed for design customization, but Squarespace offers more. Shopify allows you to customize the basic elements to maintain brand consistency and professionalism.
Integrations
These platforms offer native integrations that can be used to enhance your online store's functionality and integrate your store builder into your existing tech stack.
Lightspeed
Lightspeed can integrate with 45 apps in a range of categories including analytics tools such as Retail Toolkit and RetailNext, and customer service apps such as ServiceReign.
There are many loyalty reward programs, , ecommerce tools and accounting software that you can integrate with. Lightspeed does not partner with any third-party marketing apps, except Mailchimp. This company focuses on retail with apps that allow for employee scheduling, rental, advanced inventory management, and renters.
Shopify
Shopify, on the other hand, integrates with almost every tool you can think of. Because Shopify is a trusted SaaS, the app market is large. Their online store platform is the largest on the market and partnering with them makes sense.
There are over 4,100 apps that can be integrated with Shopify in total. These include accounting, customer service branding, pop ups, additional themes and marketing automation.
Lightspeed vs Shopify: Pricing
Before we get into the details of this section, consider how much you are willing to spend now on your ecommerce platform and how much in the future. Keep that in mind while we discuss how much Lightspeed or Shopify will cost you.
Let us start with Lightspeed's pricing plans:
Lightspeed's price plans are divided into three categories: Restaurants, Golf, or Retail. We will be focusing on the five retail programs.
These prices are based upon annual billing and are per-store based:
Basic $69/mo This includes a terminal and a retail POS
Basic: $99/mo This plan includes all the basic features and ecommerce functionality
Standard $119/mo This includes all the features of the Starter plan and accounting features
Advanced $169/mo This package includes everything in the Standard package and customer loyalty features like discounts
PRO: 229/mo This includes all the Advanced plans plus analytics.
An Enterprise plan is available for larger businesses. Lightspeed's sales staff will be able to provide a quote on a plan that best suits your needs.
Lightspeed offers potential customers a 14-day free trial with unlimited access to all features, and no credit card required.
Shopify now has pricing plans
Shopify offers four price plans Shopify: Shopify Lite (Basic Shopify), Shopify (Shopify), and Advanced Shopify.
Shopify Lite: Add an online store to your existing website for $9/mo A buy button can be embedded on your website, Facebook or Messenger account.
But, if your goal is to create an ecommerce site, you will need one of these packages:
Basic Shopify: $29 per month allows you to list and sell unlimited items. Shopify's online store builders, customer discounts, coupons, Shopify apps and marketing tools are all available to you. You can also connect to up to four physical stores.
Shopify: Starting at $79/month, you can get all the benefits of the Basic plan as well as reduced transaction fees and professional reports. You can also create and sell gift certificates, get up to 72% shipping discount, and connect up to five physical locations.
Advanced Shopify: $299/mo for all the above. You can also create up to 15 employee accounts and pay a 0.5% transaction fee. A report builder is available, as well as shipping discounts up to 74% and the ability to connect to up to eight physical addresses.
Lightspeed vs. Shopify: Their Point of Sale Solutions
We're looking at the POS options Lightspeed & Shopify offer, as promised. Let's compare the POS systems and hardware of both providers.
Lightspeed's POS
Lightspeed provides POS solutions for restaurant and retail businesses, in line with the previous discussion. Lightspeed's POS system can be tailored to specific business types, which is the most attractive feature. This allows for a more customized technical setup.
Lightspeed is a strong and reliable company that focuses on Point of Sale solutions. Let's take a look at some of the most important features that this POS system has to offer.
Contactless credit, debit and gift card payments are possible.
Lightspeed's integrated system can help protect your business against fraud and errors.
Send paperless receipts directly to customers' email addresses.
Protect your data with PCI compliant payments processing.
Ecommerce inventory can be managed from the same software that powers your point-of-sale system.
It is possible to quickly transfer products from one location to another.
You can generate multi-store reports.
It is possible to set up master orders and centralized purchasing.
Hardware and prices
Lightspeed offers all the hardware needed to manage your business. It is difficult to estimate the pricing. To find out the cost of the product, please visit their website. Although it may seem tedious, it allows you to discuss your needs and requirements.
iPad hardware set: It includes a LAN receipt printer and a cash drawer.
The desktop hardware kit: This includes a USB receipt printing device, cash drawer and a scanner. It is not as mobile as the iPad's hardware kit, and must be connected to an iMac.
Individual hardware can be purchased as well, such as Zebra label printers, Bluetooth and USB barcode scanners and cash drawers.
Shopify POS
Shopify, unlike Lightspeed is primarily an ecommerce platform. However, its hardware and POS system are powerful. Shopify's POS system allows you to combine in-store and online sales.
Shopify POS Lite is available in all pricing plans. It's similar to Lightspeed. You will need to upgrade to Shopify POS Pro to unlock its full potential.
Shopify POS Features
Shopify's POS system design allows for seamless online and offline experiences. Shopify allows customers to browse in-store, and then buy online using email carts that recall their in-store favorites. Customers have the option of ordering online, picking up in-store or having the item delivered to their home. Shopify's POS system manages all of this efficiently.
Shopify offers mobile card readers that can be carried with you so that you can make payments anywhere you go, including in-store. A single back office allows you to set up custom permissions for staff members and provides access to unified reporting and advanced inventory features like the ability generate purchase orders or transfer stock based upon inventory forecasts.
What can you expect from Shopify's POS App Lite?
In-person credit cards rates starting at 1.5%
Mobile Point of Sale and Hardware Accessories
Product management
Customer profiles
The Pro version unlocks
Unlimited store personnel accounts
Smart inventory management
Permissions and roles for staff
In-store analytics
Omnichannel selling features
Unlimited registers
Shopify POS hardware comes with a two-year warranty
Hardware and pricing
Shopify POS Lite comes with your Shopify plan. However, brick and mortar shops might want to upgrade. Shopify Plus plans include the Pro version. It will cost $89 per month extra for each location if you don't have Shopify Plus.
Shopify offers a variety of POS hardware options, including
Stand for iPad: These are compatible with the POS app, so you can access all your information no matter where you are. Prices start at $149.
The complete retail kit: This includes a barcode scanner and receipt printer as well as a cash drawer. The kit includes everything you need to accept cash and card payments, as well as keeping your money safe (priced at $879 span>
Swipe, Chip and Tap Reader: This accessory allows you to accept payments (Prices starting at $49 and allow tap and chip card reader).
Lightspeed or Shopify? Which one is better?
After familiarizing ourselves with Lightspeed and Shopify, we can now make a decision. Which online store builder suits you best and provides the best value?
We find it easier to recommend Shopify for all-round solutions. Shopify is a leading ecommerce platform and provides everything you need for a successful online store. This does not come at the expense of POS. Shopify has many features that can be used for physical stores. It's also robust in hardware.
Lightspeed, on the other hand is a reliable provider but, while it's a worthy competitor, can't offer as many features as Shopify. Because you don't know what each plan includes, pricing can be more confusing. Although they don't charge extra for the full POS app they do offer, their programs are more expensive than what they provide. This is especially true for online store builders.
Shopify is the best choice if you are focusing on building a successful ecommerce business. Lightspeed is a good option for brick-and-mortar businesses looking to expand into online sales. Lightspeed has more specific features that can be used by restaurants, retail stores and golfing establishments.