Reading Time:
5
minutes
Are you looking to sell custom products on Shopify? Then choosing the right theme for your online store is crucial. A good Shopify theme can help you showcase your unique products and create a seamless shopping experience for your customers.
But with so many options out there, how do you choose the best one? In this blog post, we'll explore 7 of the best Shopify themes specifically designed for custom products. We'll also provide tips on how to select the perfect theme for your business and show you how to use these themes effectively to boost sales and grow your brand. Let's get started!
Shopify Themes for Custom Products
Shopify offers a wide range of themes that cater to different businesses and industries. However, when it comes to custom products, you need a theme that allows you to showcase your unique offerings in the best possible way. A good Shopify theme for custom products should have features such as customizable product pages, advanced search capabilities, and an easy-to-use interface.

Customizable product pages are essential because they allow you to highlight the various options available for each product. For example, if you're selling custom t-shirts with different designs and color options, your customers should be able to see all these variations on one page without having to navigate through multiple pages.

Advanced search capabilities also play a crucial role in helping customers find what they're looking for quickly. With so many customization options available, it can be overwhelming for customers who don't know where to start. An effective search function will enable them to filter their searches based on specific criteria such as size or color.

The theme's user interface must be intuitive and straightforward since most customers won't spend time figuring out how your website works; they'll just move on to another site instead. Therefore choosing a Shopify theme that is easy-to-use is critical in keeping potential buyers interested and engaged with your store.
How to Choose the Best Shopify Theme for Your Custom Products
When it comes to selling custom products on Shopify, choosing the right theme is crucial. Your theme should not only look visually appealing but also have the necessary features for customization and flexibility.

Firstly, consider your brand's aesthetic and choose a theme that aligns with it. You want your customers to feel confident in purchasing from a site that looks professional and trustworthy.

Next, think about the functionality you need for your custom products. Do you require multiple product options or a customizable product builder? Look for themes that offer these features or can easily integrate them through apps.

Another important factor is mobile responsiveness. With more people shopping on their phones than ever before, having a mobile-friendly website is essential for conversions.

Take into account any additional needs such as SEO optimization or customer support integration. These features may not seem directly related to custom products but can greatly impact your overall sales success.

By considering all of these factors when choosing your Shopify theme, you'll be able to create a customized online store that represents your brand while also providing an intuitive user experience for customers.
7 of the Best Shopify Themes for Custom Products
When it comes to selling custom products on Shopify, choosing the right theme is crucial. You want a theme that not only looks great but also allows you to showcase your unique creations in the best possible way. Here are seven of the best Shopify themes for custom products:

1. Boundless: This free and minimalistic theme is perfect for showcasing stunning product images and creating an immersive shopping experience.

2. Debutify: A premium yet affordable option with clean design, fast loading speed, and high customization options.

3. Narrative: Ideal for storytelling brands, this theme offers a homepage gallery that can be used to showcase your products' journey from ideation to creation.

4. Pipeline: Another excellent choice for visual branding and storytelling brands; Pipeline features parallax scrolling graphics that allow retailers to create an attractive online store quickly.

5. Symmetry: Excellent for stores with multiple collections or complex catalogs of customizable products because it allows you to filter by collection on every page easily.

6. Flex: A minimalist approach paired up with flexible layout options makes this responsive web design a favorite among many e-commerce businesses worldwide.

7. Empire: An ideal fit if you're looking for something more luxurious; Empire provides ample white space accentuated with dark typography which will make your product stand out amongst competitors.

Each of these themes has its own strengths depending on what type of custom products you offer; therefore, take your time deciding what works best for both your brand's aesthetic appeal as well as overall functionality needs!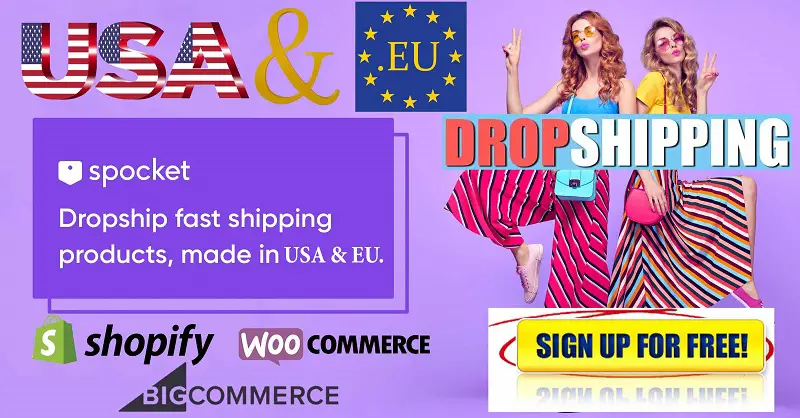 Which Shopify Theme is Right for You?
Choosing the right Shopify theme for your custom products can be a daunting task, especially with so many options available. The key is to keep your business needs and goals in mind when selecting a theme that will work best for you.

Consider the design elements of each theme – do they align with your brand identity? Are there customization options available to make it unique to your business? It's important to choose a theme that not only looks visually appealing but also functions well for e-commerce purposes.

Another factor to consider is the level of support offered by the theme developer. Will they provide ongoing updates and technical assistance if needed? Look into reviews or ask others in the Shopify community about their experience with certain themes.

Don't forget about mobile responsiveness – more and more people are shopping on their phones, so having a website that works seamlessly on all devices is crucial. Make sure any potential themes have this feature.

In summary, choosing the right Shopify theme involves considering design elements, functionality, support, and mobile responsiveness. Keep these factors in mind as you explore different options and select a theme that fits your business needs.
How to Use Shopify Themes to Create Custom Products
Shopify themes are an excellent way to create custom products for your online store. With the right theme, you can design unique and personalized products that stand out from the competition. Here's how to use Shopify themes to create custom products:

Firstly, choose a theme that has customizable product options. Some themes have limited options for customization, which may not be ideal if you want to offer unique variations of your products.

Once you've chosen a theme with customizable product options, start by selecting the type of product you want to create. This could be anything from t-shirts to mugs or phone cases.

Next, consider the various customization features available in your selected theme. These might include color choices, font styles, image uploads or text fields where customers can add their own personalized message.

With these features in mind, begin designing your custom product using the theme's easy-to-use interface. Keep in mind that simplicity is key when it comes to design – too many complex elements can make your product look cluttered and unappealing.

Preview and test your custom product before making it live on your site! Make sure everything looks good and works properly before launching it for customers to purchase
Conclusion
To sum up, choosing the right Shopify theme for your custom products is crucial to attract customers and increase sales. With so many options available, it's important to consider factors such as design, functionality, and customization options before making a decision.

The 7 best Shopify themes for custom products that we've discussed in this article are all great choices depending on your specific needs and preferences. Whether you're looking for a minimalist design or advanced customization capabilities, there's sure to be a theme that fits the bill.

Remember that the theme you choose should also align with your brand identity and target audience. Take some time to research and experiment with different themes until you find one that resonates with both you and your customers.

By using these Shopify themes effectively, you can create an online store that stands out from the crowd while showcasing your unique products in the best possible light. We hope this article has been helpful in guiding you towards finding the perfect Shopify theme for your custom products!