Reading Time:
5
minutes
Are you starting your own Shopify store but don't want to spend a fortune on a fancy theme? Look no further! We've compiled a list of free and pretty Shopify themes that will make your online store stand out without breaking the bank.
But before we dive into our top picks, let's discuss some important features to keep in mind when choosing the perfect theme for your business. Get ready to transform your online presence with these stunning and affordable options!
Important Features to Consider in a Shopify Theme
When it comes to selecting the perfect Shopify theme for your online store, several essential features should not be overlooked. First and foremost is responsiveness or mobile-friendliness. With more and more consumers using their smartphones to shop, having a responsive theme that adapts to different screen sizes is crucial.

Another important feature is customization options. A flexible theme will enable you to make changes easily and tailor your store's look and feel according to your brand identity.

Speed optimization is also critical in today's fast-paced e-commerce world. No one likes waiting for pages to load, so choosing a theme that has been optimized for speed can help keep potential customers from clicking away.

Last but not least, consider the level of support offered by the developer or community behind the theme. Make sure there are resources available if you need assistance troubleshooting any issues that may arise while setting up your store with the new template.

By taking these features into account when selecting a Shopify theme, you'll be well on your way toward creating an engaging online storefront that stands out from the competition!
Brooklyn is one of the most versatile and popular free Shopify themes, known for its modern design and customizable features. It's perfect for businesses looking to showcase their products with a vibrant, urban feel.

One of the key features of Brooklyn is its homepage video that can be used to tell your brand story or promote a specific product. This helps create an immersive experience for visitors right from the get-go.

The theme also comes with several layout options allowing you to customize how your products are displayed on your website. You can choose between grid or list view, adjust banner sizes, and add promotional sections throughout your site.

Another great feature is Brooklyn's mobile-responsive design which ensures that your website looks sleek and professional across all devices. Plus, it integrates seamlessly with social media platforms like Facebook and Instagram making it easy for customers to share their favorite products with their followers.

Brooklyn offers everything you need in a free Shopify theme – clean design, ease of use, customization options – making it an ideal choice for any ecommerce business looking to make a splash online.
Minimal is a Shopify theme that is perfect for online stores looking for a clean and modern look. Its simple design allows your products to take center stage, ensuring that customers focus on what's important: your merchandise.

One of the standout features of Minimal is its customizable homepage sections. With over 10 options available, you can easily highlight specific products or collections, promote sales or discounts, and showcase customer reviews.

The theme also offers multiple layout options for product pages, allowing you to choose between full-width images or traditional thumbnail grids. Plus, its responsive design ensures that your store looks great on any device.

Another benefit of Minimal is its easy-to-use navigation menu. Customers can quickly find what they're looking for with drop-down menus and clear category labels.

If you're in search of a sleek and streamlined Shopify theme that prioritizes functionality without sacrificing style, then Minimal may be the perfect choice for your online store.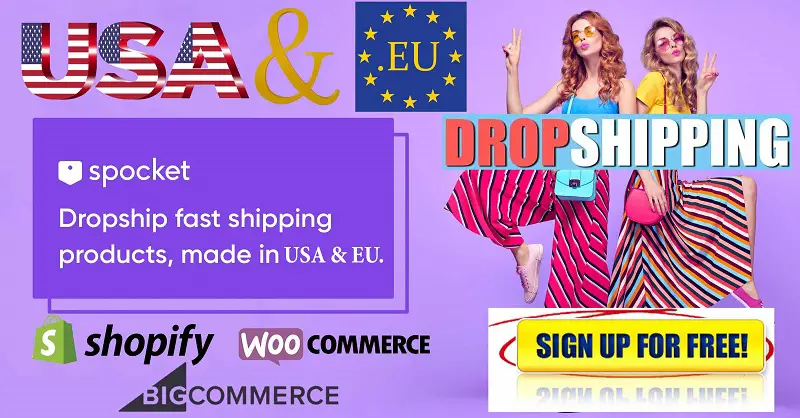 Narrative is a Shopify theme that focuses on storytelling. Its homepage displays a full-screen image and overlaid text, which can be changed to suit your brand or message. The theme also has multiple sections that allow you to tell your story in different ways, including product images and videos.

One of the standout features of Narrative is its sidebar navigation menu. This allows visitors to easily navigate between different pages on your website without having to scroll through long lists of products or content.

In addition, Narrative comes with three styles: Warm, Light, and Cold. Each style offers a unique color scheme that can help you customize the look and feel of your website.

Another great feature of Narrative is its ability to display related products on individual product pages. This means customers are more likely to browse other items on your site before making their final purchase decision.

Narrative is an excellent choice for brands looking to tell their story through beautiful imagery and easy-to-use navigation menus.
Boundless
When it comes to a free and pretty Shopify theme, Boundless is one of the most popular ones out there. Its clean and minimalist design makes it perfect for showcasing your brand's products in an elegant way.

One of the best things about Boundless is its flexibility. You can choose from three different styles – Black & White, Vibrant, and Earthy – depending on your brand's personality and color palette.

Another great feature of this theme is its full-screen slideshow on the homepage, which allows you to display eye-catching images that highlight your products or promotions. Additionally, its responsive design ensures that your website looks great on any device.

Boundless also has a customizable header where you can add links to important pages such as About Us or Contact Us. The footer section allows you to add social media icons that link directly to your profiles.

Boundless is a fantastic option for those looking for a free Shopify theme with a sleek design while offering customizability options to make sure it matches their brand identity perfectly.
Simple
Looking for a simple and straightforward Shopify theme? Look no further than the appropriately named "Simple" theme. As the name suggests, this theme offers a minimalist design that puts your products front and center.

The homepage features a large banner image with customizable text overlay, allowing you to highlight your latest promotions or featured products. Below that, you'll find sections for product collections, new arrivals, and bestsellers. The clean layout ensures that all of your products are displayed elegantly without any clutter.

One great feature of Simple is its built-in customer reviews section. This allows customers to leave feedback on individual products, helping boost buyer confidence in your store.

If you're looking for an easy-to-use theme that emphasizes your products above all else, Simple is definitely worth considering.
Conclusion
After exploring these five free and pretty Shopify themes, it's clear that there are plenty of options available for small business owners looking to create a beautiful online store. Each theme has its own unique features and design elements, allowing you to choose one that best suits your brand image.

Remember to carefully consider the important features of a Shopify theme before making your final decision. It's essential to choose a theme that not only looks great but also provides an excellent user experience for your customers.

Whether you opt for Brooklyn's modern layout or Minimal's sleek simplicity, any of these themes can elevate the look of your online store without breaking the bank. So why wait? Start browsing through these free and pretty Shopify themes today and take the first step towards creating an unforgettable shopping experience for your customers!